It's always exciting to see a city under the snow. The white cover puts you in a completely different mood. A calming and relaxing mood. That's why no holiday can take the place of the winter holiday. Another beauty of the winter season is that it offers the opportunity to experience a city you have seen and visited before in a completely different way.
The peak point of winter is, of course, Christmas and New Year's Eve. It is joyful to participate in these celebrations in different cultures. They make it in different ways but always evoke enthusiastic feelings. While compiling the best winter holiday destinations, we have chosen the places where you can enjoy the snow as much as possible. We've also added a few sunny spots for those who like it hot. Now let's move on to our list.
15 Best Winter Holiday Destinations
1. Strasbourg, France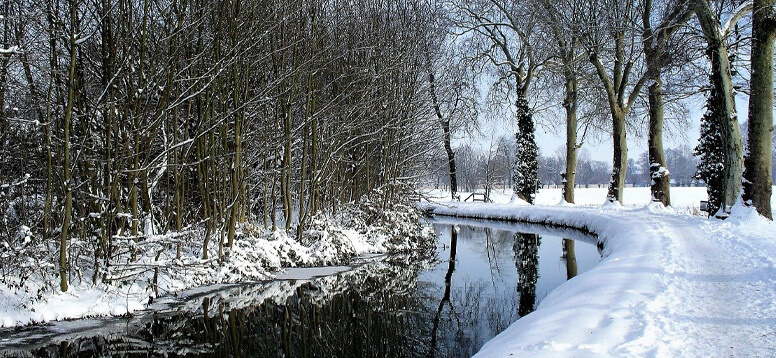 Although France is often associated with the seaside and summer holidays, it is also great for a winter holiday. Especially the regions close to the German border are perfect for a winter getaway. Strasbourg is one of those getaways. Standing since the Middle Ages, the city is one of the best winter destinations in Europe, with lovely wooden houses, impressive churches, and canals that stretch along with streets.
Strasbourg's old town is particularly interesting with its Christmas market. You can find all kinds of goods from local producers in these markets, whose reputation has spread from neighboring countries around the world. There are even stalls that warm you up with mulled wine or hot chocolate. The Alsatian landscape that accompanies all these beauties is also a plus.
2. Vermont, USA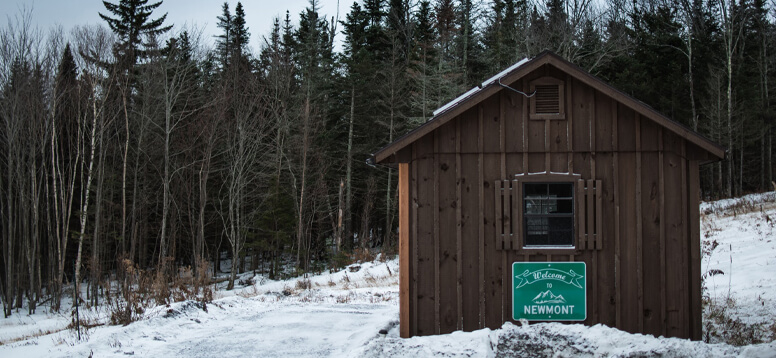 In Vermont, it's everything you expect from a winter holiday! High snow-capped mountains, stunning frozen lakes, and plains stretching as far as the eye can see... It's hard not to admire Vermont.
Most visitors come to this wonderful state to ski, but that's not all there is to do in the area. You can tour the wide meadows on horseback, go ice skating or fishing on frozen lakes, go on adventures on a fat bike, or take long walks on snowy trails.
If you're visiting Vermont in January, be sure to attend the classic Stowe Winter Carnival.
3. Dolomites, Italy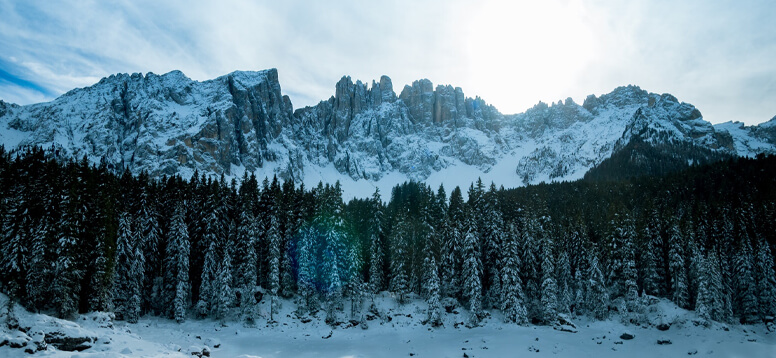 The Dolomites are like a cuter, miniature version of the big ski towns in the Alps. A plus is that it's easily accessible via the Great Dolomites Road, a wonderful 140km road. It is also possible to take a day trip here from Venice.
There are many things to do in the Dolomites in winter. You can hit the ski slopes like most people. For those looking for something a little different, we can recommend carving. It is a technique that is much easier to learn than traditional skiing. For this reason, most of the tourists who come for short holidays prefer to do this sport.
You also have options such as winter hiking and ice skating in a UNESCO World Heritage Site.
4. Tromsø, Norway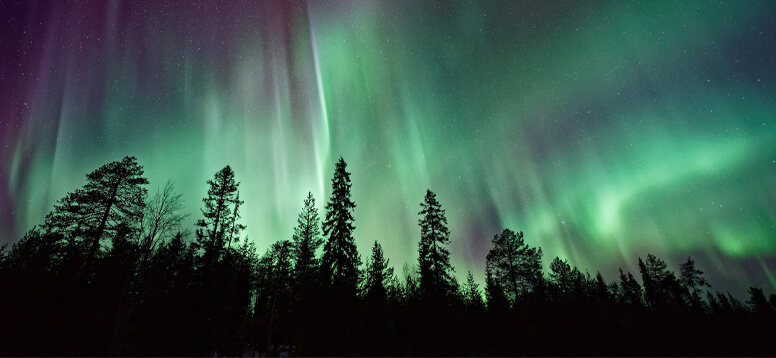 Since Tromso is located within the Arctic Circle, it can be an ideal holiday destination for those who want to feel the winter to the heart. The most important reason why hundreds of thousands of travelers visit this place is undoubtedly the Northern Lights. It is breathtaking with its unique beauty that combines different shades of green and purple and resembles a watercolor dance in the sky.
Seeing the Northern Lights is possible between September and April. But for the best view, you should get as far away from the city lights as possible. If you come between November and January when the sun never rises, a much nicer view awaits you.
5. Bruges, Belgium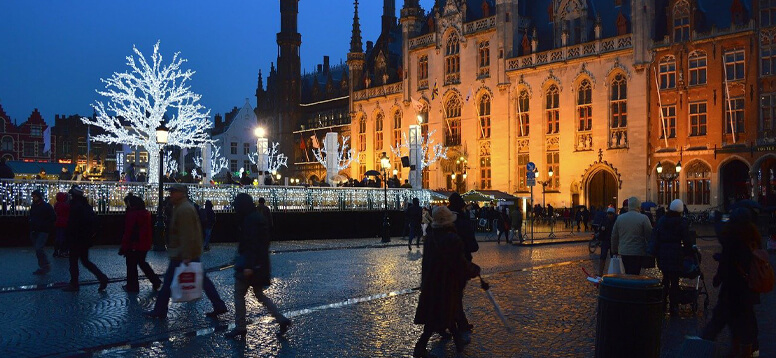 The unique culture and geography of Belgium's Flanders region make it one of the best winter destinations. Bruges, the most visited city in the region, stands out with its architecture, scenery, and urban culture.
Bruges is more crowded in the summer and autumn seasons, and the winter season is quite calm. This is so much fun to explore. You can try a local beer at each pub. You can spend hours at the Christmas markets. When you are tired, you can jump on the horse carriage and rest. Coming to Bruges in winter may have only one drawback, and that is the inability to take a canal cruise.
6. Saariselka, Finland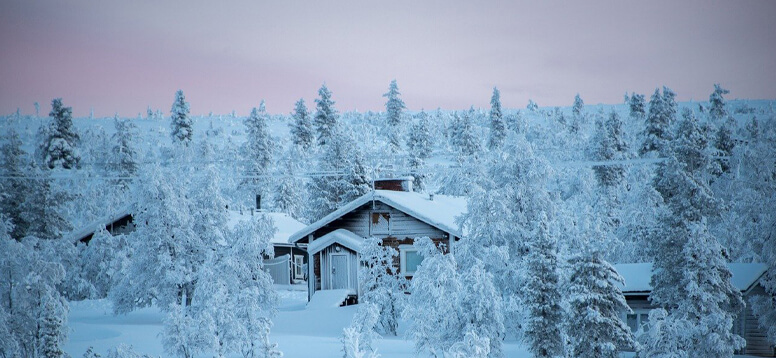 One of the most beautiful places where you can watch the magical view of the northern lights is Saariselka. In Saariselka, one of the best winter holiday destinations in the world, you can experience this unique beauty by staying in igloos. We highly recommend Kakslauttanen Arctic Resort.
Saariselka is the perfect playground for all winter activities. 15 ski slopes appeal to everyone, from beginners to professionals. Here are the best spots for fishing in frozen lakes. What else to say? You will ​experience everything about Finnish culture with all its authenticity.
7. Copenhagen, Denmark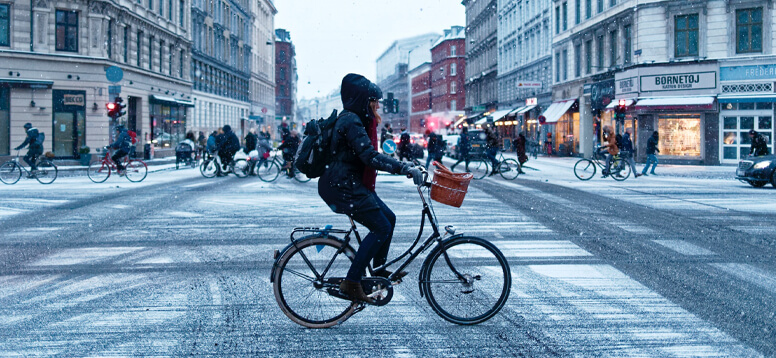 Danes have a different relationship with the winter season. The shortening of the days and the cooling of the weather mark the beginning of a festive period for them. Winter is the ideal time to create a warm atmosphere and do good things with good people.
Copenhagen's famous Tivoli Gardens also get their share of this Danish mood. And let's not forget the Christmas markets and heartwarming mulled wine. Ice skating lovers can also show their skills on the rink in Nyhavn and Frederiksberg Rundel.
8. Vienna, Austria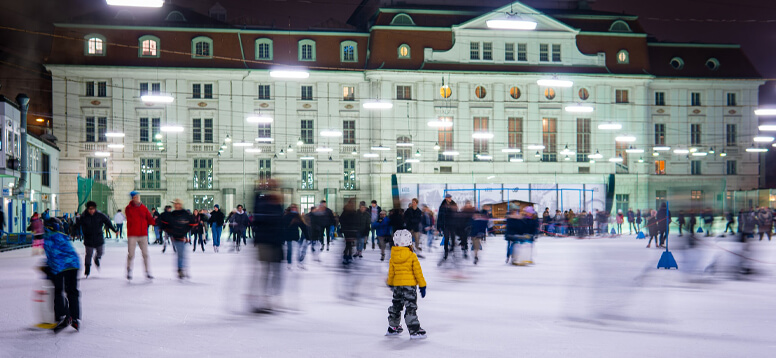 See Vienna's Neo-Gothic architecture with Christmas lights. Streets, buildings, and palaces sparkle at this time of year. The best Christmas market in Austria is set up here in Belvedere. Must drop by.
You may also want to take a look at the market set up in front of Schönbrunn Palace. But beware, you can get swept up in the elegance of glass and woodwork and overspend.
Wander the Karlsplatz, Hofburg, and Michaelerplatz markets as well, and get in the Christmas spirit with some great local treats like gingerbread.
9. Munich, Germany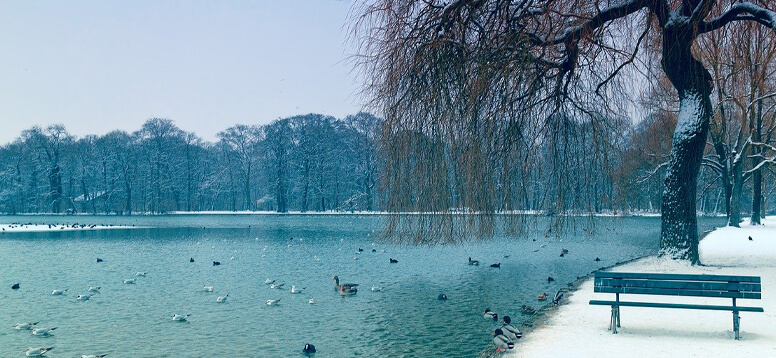 Munich's snow-covered parks, sparkling romance, and Christmas markets where you can spend an entire winter vacation eating and shopping... All this and more make Munich one of the best winter destinations.
Thousands of lights illuminate the magnificent Christmas tree in front of the town hall. You can capture great poses for your Instagram. You can try the city's best beers, explore the sport of curling, hop on the Christmas tram for a quick tour, examine interesting plants at the Botanical Garden, watch the underwater world at the Sea Life Center. What you can do in Munich in winter is only limited to how long you stay here.
10. Florida, USA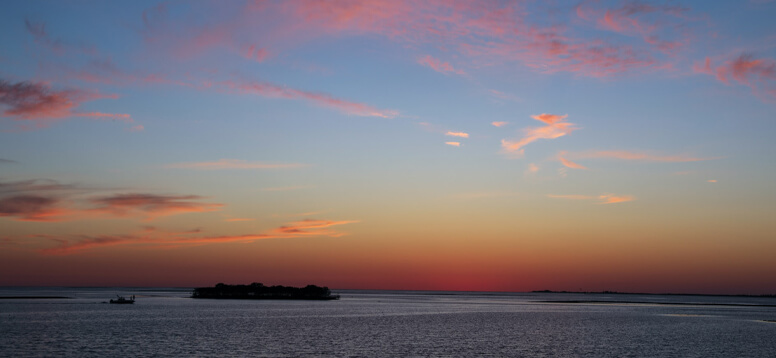 Florida is the ideal destination for those who prefer warm weather even in winter. Although you can't swim in the winter season, you can go to the southernmost part of the United States and enjoy a wonderful ocean view. An ice hockey game with the Florida Panthers or Tampa Bay Lightning could be interesting.
Florida's famous Strawberry Festival is the perfect place to experience the winter season with the enthusiasm of summer. Live music, competitions, crafts... If you're into fine arts, you might want to visit the Lowe Art Museum. We recommend you to watch the selection of Renaissance, Baroque, American, Native American, and Asian works in the museum's extensive collection.
11. Prague, Czech Republic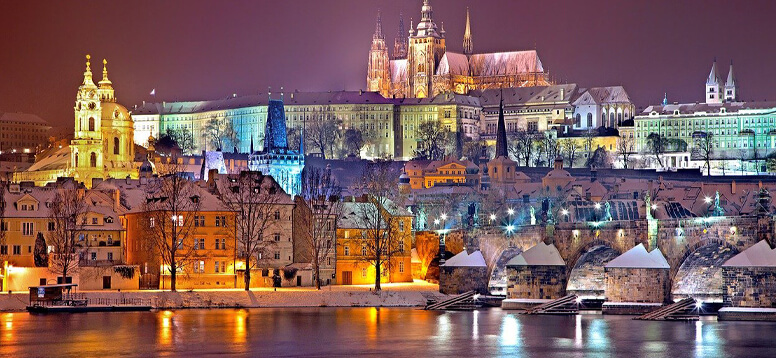 Autumn and winter are the best times to visit Prague. The streets, which are quiet in autumn, fill up again in winter and the excitement of Christmas fills the whole city. Snow looks completely different on the pointed roofs of Gothic architectural works that are characteristic of the city.
The Czechs' fondness for pastries and hot wine, combined with the Christmas markets, creates the perfect setting for the holidays. It is possible to spend time in the markets during the day. Traditional products, food and drinks, street musicians, and much more surprises greet visitors at the markets set up in the Old Town and Wenceslas Square.
12. California, USA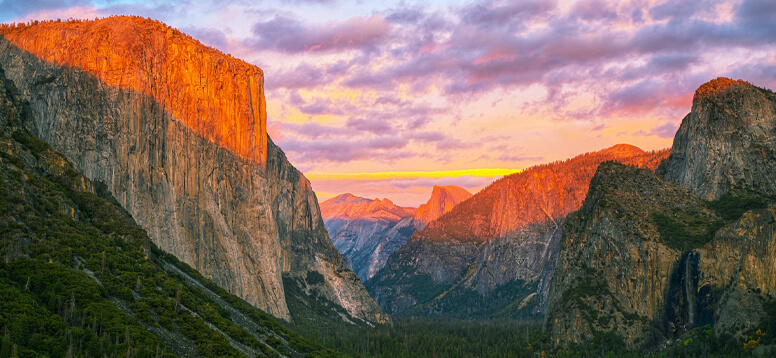 California is one of the year-round destinations to visit. With an average temperature of 20 degrees in winter, it embraces those who want the summer not to end. That's why they call it the Golden State. The sunniest and warmest state in the USA. The weather is always right for a road trip along the Pacific Coast and enjoying the wonderful views.
Winter months are much better to explore Death Valley, known as the hottest desert in the world. Also for hiking in the Golden Canyon and watching the sunset at Zabriskie Point. You can also heal in the hot springs of Hot Creek and explore Yosemite!
13. Québec, Canada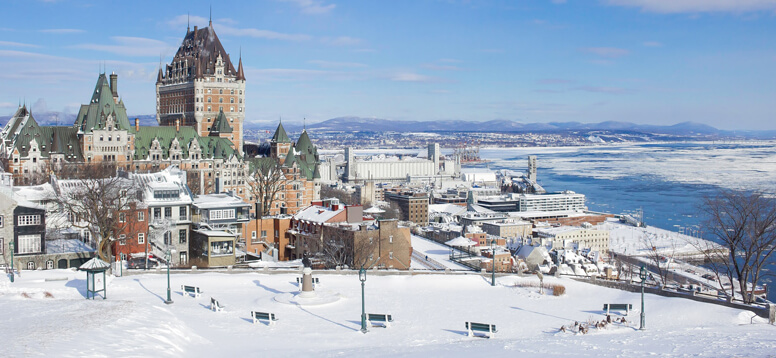 Québec is cheap and has everything you want for a winter break. If you are looking for a winter getaway destination, this is for you. European architecture and Christmas markets settled upon cobblestone streets will welcome you. You must slide down from a giant sled that has been used since 1884 to see the wonderful view of the Château Frontenac. The view becomes even more striking in December when a giant pine tree is decorated with thousands of lights.
Visit the Old Port or the German Market for your Christmas shopping. Don't miss out on Christmas specials. Don't forget to taste the delicious food at the German Market in Place de l'Hotel-de-Ville. Climb to the top of the Observatoire de la Capitale to see the entire city covered in snow.
14. Innsbrück, Austria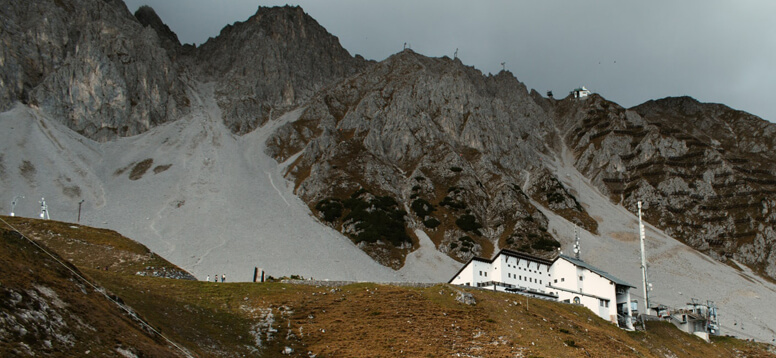 You can find all the magnificence of the Austrian Alps in Innsbrück. There is no need to look for another destination for winter sports. It's both close to ski resorts and a lively city center. Also deserves a cultural visit with its old imperial buildings and Baroque castle.
There are ski slopes suitable for all levels and endless mountains for adventures such as sledding, snow hiking, snowboarding. Moreover, there are so many winter resorts near Innsbrück that you should have no trouble finding any for your vacation.
15. Colorado, USA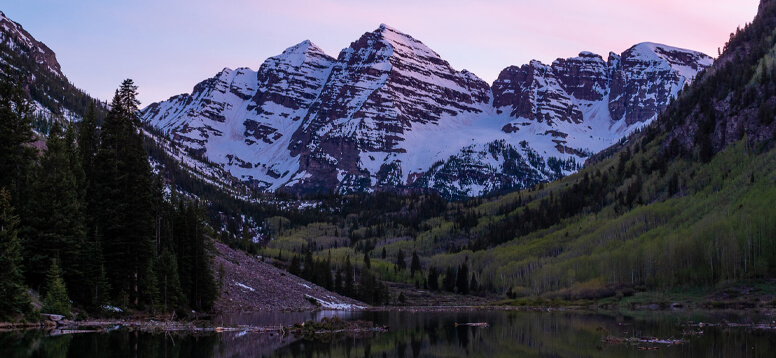 Winter cold doesn't mean escaping indoors in Colorado. It means having fun in the snow to deserve a heartwarming drink in the evening. The most popular activities are skiing and snowboarding. America's best ski resorts are here.
If you want to ride a motorcycle in the snow, thousands of kilometers of tracks are waiting for you. High speed, adrenaline, and a perfect view of nature... To experience all this and more, visit Aspen.
You might be interested