Public Airport Transfers to San Francisco - SFO
Passengers getting to the airport by their own vehicle have the opportunity to use parking lots at San Francisco Airport safely. San Francisco Airport transportations are via ground transportation; train, bus and SFO airport shuttle service.
San Francisco taxi service such as Luxor Cab serves right outside the terminal building for airport transfers. Passengers can transport either with shared rides or privately.
Transfer by rail - San Francisco Airport
BART Rapid Rail serves as the San Francisco Airport train to downtown and northern San Mateo County and the East Bay.
The station is on the Departures Floor of the International Terminal.
You can use the free AirTrain service to transfer from terminals, for instance, Terminal 1 at San Francisco Airport and access BART and BART to San Francisco Airport.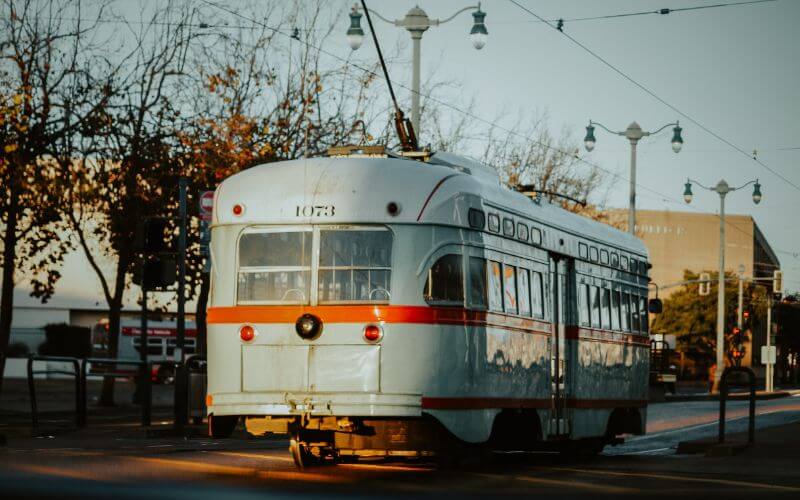 Getting to Union Square takes approximately 30 minutes by train.
It is also possible to use the train from San Francisco Airport to the downtown to transfer to Palo Alto.
You can travel between the suburbs of Caltrain and San Francisco and San Jose.
Some train services serve Morgan Hill and Gilroy. We recommend that you get detailed information.
Transfer by bus - San Francisco Airport
SamTrans public bus lines 292 and 398 run along North McDonnell Road and arrive at the airport terminal, line 140 to the car rental center.
ECR and 397 lines also operate overnight and run to San Francisco, Daly City, and Palo Alto.
Free shuttles are available from San Francisco Airport to some hotels in the surrounding area.
These super shuttle services operate to hotels in Millbrae, Burlingame, South San Francisco, San Mateo, San Bruno, Foster City, Brisbane, and Redwood City.
Private Airport Shuttle Transfer - San Francisco
Do you have a flight from LAX to San Francisco? Wouldn't you like to travel faster, easier and safer with millions of passengers visiting San Francisco?
Then don't waste your time on public transportation, get an airport transfer service right away. Choose the most affordable one for you among hundreds of ground transportation vehicles to see Golden Gate Bridge and have a comfortable transfer from San Francisco Airport to Napa Valley.
You can book a private taxi from San Francisco Airport to Union Square. Also, San Francisco International Airport to Travis AFB is a popular passenger route.
AirportTransfer.com provides you with easy and door-to-door transport service to the best airport transfer providers in the city so that you can travel to and from San Francisco International Airport in the most convenient way.
– Enter your pick-up and drop-off points, compare prices and pay with confidence.
– Book your fixed price private transfers in just three steps.
– You can choose additional services depending on your needs.
– (Elderly assistance, luggage handling, VIP greeting, child seats, roof racks…)
☎️ Get 24/7 customer support on Whatsapp in the right lower corner!