The Most Significant Airline Companies that Offer Flights from/to Treviso Airport
Treviso Airport is famous for its very affordable flight tickets. Whilst Ryanair offers the highest number of flights to the airport; there are still other airline companies with budget-friendly tickets as well. The biggest companies are listed below.

Even though flights can be found regardless of the time of the year, airline companies do increase the number of their flights during peak times, such as the holiday season.
You can also check: Door to Door Airport Transfers in Italy
The Most Popular Cities that Have Destinations at Treviso Airport
Berlin, Kos, Ibiza, Seville, Sofia, Wroclaw, Thessaloniki, Marrakesh, Lamezia Terme, Palma de Mallorca, Edinburgh, Fez, Bristol, Alghero, Valencia, Chania, Napoca, Tirana, Bari, Palermo, Prague, Krakow, Porto, Riga, Dublin, Corfu, Trapani, and Bristol are the most common cities that offer flights from/to Treviso Airport.
The Services that Air Passengers Could Find at the Airport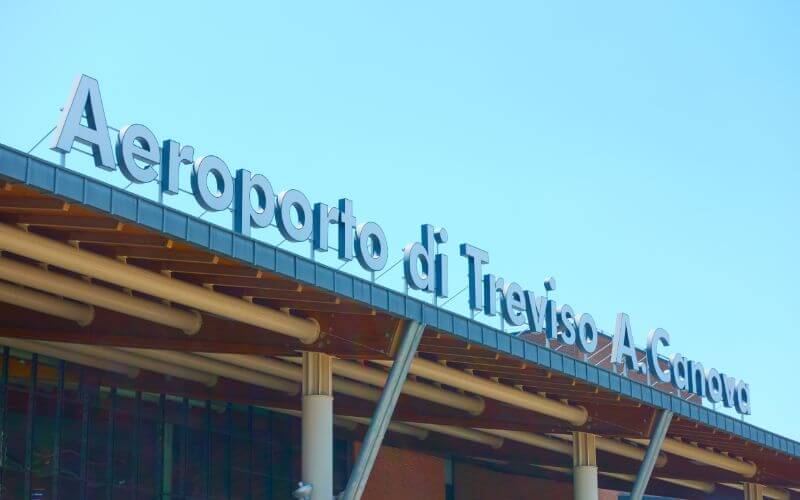 1 - Bars and Restaurants
Passengers can find food and beverage services on the ground and first floors. They are available on 7/24. Relay-Aelia Duty-Free shops are available during the day as well.
You can also check: 15 Free Things at Airports - You've Probably Never Heard
2 - Financial-Related Services
The airport serves many finance-related opportunities to its passengers. Custom is located on the first floor. Moreover, ATMs, PRMs, and postboxes are located on the ground floor. Banking facilities, VAT refunds, and currency exchange offices are available at the airport, such as at the cruise terminal.
3 - Toilettes In the Airport
Air passengers can find toilets at various points in Treviso Airport, such as at the arrival and departures areas.
4 - Pharmacy and First-Aid Center
First Aid service, located on the ground floor, is open throughout the day. Likewise, the pharmacy is always open on 7/24 as well. 😊
5 - Services While Waiting for The Departure Time
Charging points on the first floor are especially useful for passengers waiting for their flight's departure time. The waiting area, VIP Lounge, Tourist Information Office, public phone, and lastly, E-Gates might be coming in handy as well.
6 - Accessibility for Every Passenger
Travellers can find escalators, stairways, and elevators in each part of the airport, such as on the ground floor, first floor, waiting area before the gates, departure area, and arrival zone. Also, Treviso Airport parking spaces are available for passengers.
7 - Services Regarding Luggage and Other Sort of Personal Belongings
Air passengers can wrap their belongings before heading to the counters at the luggage wrapping points. It is possible to wrap the different sizes of luggage and other kinds of personal stuff as well.
Furthermore, lost luggage points could come in handy if passengers lose their personal belongings at the airport. The Lost Property Office is located in the Arrivals Hall; it is possible to reach them from 8:00 am to 10:00 pm.
Likewise, if a passenger notices some damage after the flight or loses luggage, they can go to AERTRE Lost & Found Office by presenting their flight ticket. Similarly, this office is located in the baggage claim area as well.
Private Airport Transfer Service for Treviso Airport
As can be seen, Treviso Airport transfer options are variable. However, one option comes forward among the others. A high-quality meet & greet service such as AirportTransfer.com could be the best option for discovering around Veneto Region. AirportTransfer.com cares about accessibility for all types of passengers. Therefore, you can find various additional service options.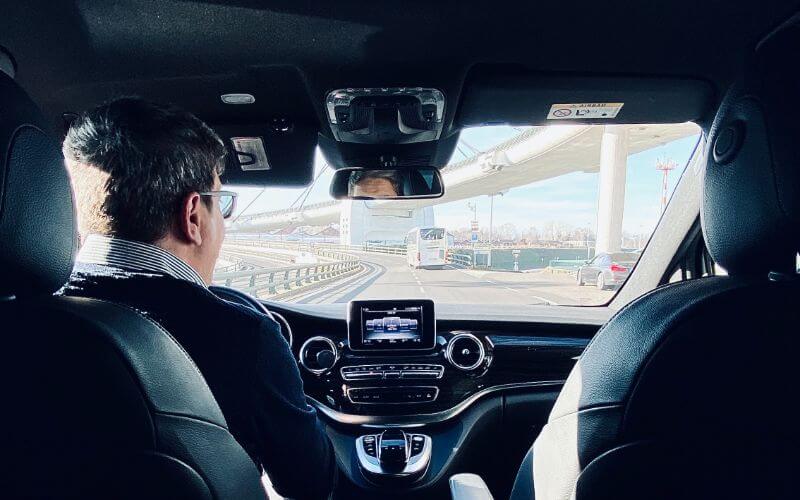 When you book a private transfer service from AirportTransfer.com, you can obtain a door-to-door transfer service whenever you need it!
For instance, while finding a bus or train after the last departure is impossible, you can always be sure that your private airport transfer will be waiting for you regardless of the time of the day. Moreover, your driver waits for you to get you to any destination you like.
You can choose the driver while booking the service. AirportTransfer.com offers drivers different language options. So, you can find a reliable and fluent English-speaking driver while wandering around Venice and Treviso.
You can choose the type and the size of the car that suits your needs. For instance, if you plan to bike in Italy, you can ask for a bicycle car rock while booking your service.
If you are fond of skiing and would like to do that after you arrive in Italy, you can ask for a bigger car to put your ski equipment rack quickly.
For instance, if you travel with an older adult, you can inform the company and ask for elderly assistance if needed.
Likewise, if you want a secure and hygienic driving experience with your baby, you can add a baby seat to the car. 😊
AirportTransfer.com offers the best private transfer service globally. Since AirportTransfer.com has a pet-friendly environment, you can travel with your buddy without hesitation!
If you cannot make your trip on time for some reason, it is possible to receive a %100 refund! All you need to do is inform AirportTransfer.com 48 hours before the scheduled time.
Not only this company offers a free 48-hour cancellation to its customers, but it also offers the best end-to-end transfer you could find. 😊
Online payment method is possible for customers. By paying for the service before your arrival, you will not need to worry about your arrival at Treviso Airport.
If you have questions regarding the service, you can easily reach the company by the 7/24 helpline on WhatsApp.
AirportTransfer.com is a great choice to go from the airport to the hotel you stay in. However, you can also choose the company while heading into your town from the hotel to the airport.
By choosing AirportTransfer.com as a private service, you can quickly discover touristic attractions in Venice. Such as Rialto Bridge, Saint Mark's Basilica, St. Mark's Square, Grand Canal, and Bridge of Sighs.
You can also check: 10 Benefits of Using Private Airport Transfers
Public Transportation Options from/to Treviso Airport
Since Treviso Airport is only 3 kilometers away from the small town of Treviso and has a 31-kilometers away distance to Venice, there are numerous public and private transfer services.
Arrived passengers can easily go to Venice, Treviso, Padova, and many more tourist destinations from the airport. Whilst the most common public transportation services are buses, airport shuttles, and trains, the most preferred private transportation services are taxis, car rentals, and private airport transfer services. 😊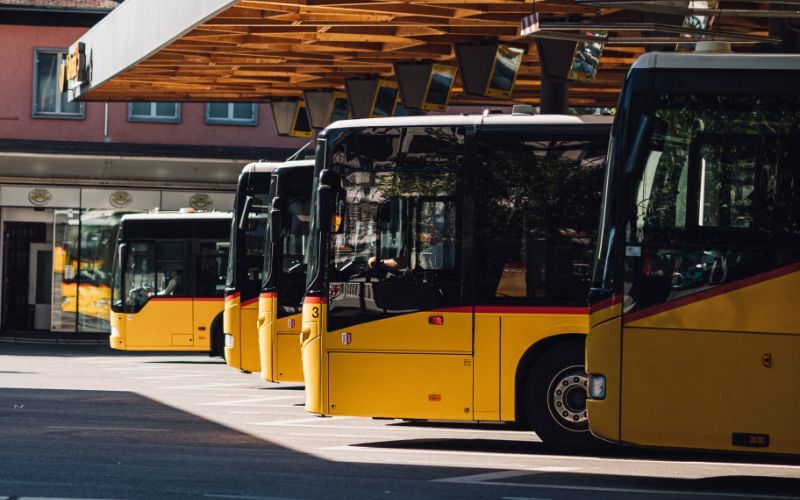 Buses To Reach the City Center from The Airport
The bus is one of the most affordable public transportation options for passengers who arrive at Treviso Airport. While tourists can go to the city center of Treviso by bus, there are also different cities around there that they could reach. Such as taking the Treviso Airport to Venice bus and discovering the city of Venice. Here are the most common cities for travellers.
From Treviso Airport to Venice
Padova to Treviso airport
From Treviso Airport to Mestre
From Treviso Airport to Piazzale Roma
Lido di Jesolo
Ljubljana
Although there are different bus companies that offer transfers from Treviso Airport, all buses depart on the right side of the airport exit, on Via Noalese. Passengers can purchase a bus ticket in various ways, such as paying online, on the bus, or at the bus ticket office located in the Treviso Airport's arrival area.
Bus Options to go to Venice and Mestre
Barzi Service is suitable for travellers who would like to visit Treviso, Venezia, and Mestre. The route goes from Antonia Canova, Sant'Angelo, to Tronchetto in Venezia. The ticket would cost around 10 euros for each person.
Barzi Service, aka the Venice Express Bus, departs every 60 minutes every day of the week. Even though passengers can purchase a ticket between 08:10 am to 8:20 pm, it is impossible to find a bus after that time. Therefore, travellers arriving at the airport after 9 pm should consider another transportation option to reach Venezia.
Linea 351 is another choice for passengers planning to visit Mestre and Venice. The route is from ATVO Treviso Airport, Mestre Railway Station, to Venice. Lastly, buses depart every 30 minutes. While a one-way ticket would cost 12 euros, a return ticket would cost 22 euros.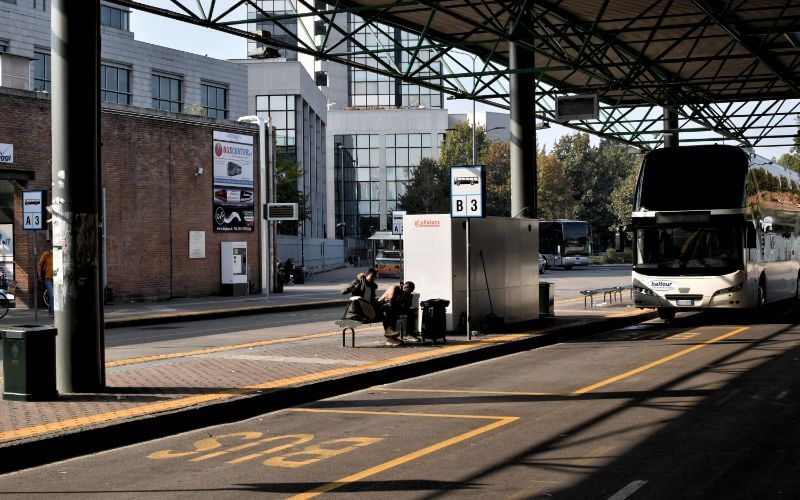 Public Transport Line 6 works as an airport shuttle. Its route conveys many stations such as Ospedale, S. M. del Rovere, S. Elena, Treviso, Carita, Quinto di Treviso, S.Lazzaro, and as a final destination Castrette.
Lastly, MOM line 6 can be considered by passengers who would like to discover Treviso. A single ticket for an adult traveller costs 1.30 euros. The route covers Treviso Airport, Treviso Centrale, and the central train station. The buses are available from 7:00 am to 8:00 pm. The downside of choosing a bus could be the language barrier and the restricted schedule. If the arrival time of your flight is after the last bus, you could think about other choices.
Train Routes for Travelers
Passengers who arrive at the airport can reach Treviso Central Station by bus or taxi. While buses depart every 15 or 20 minutes, such as MOM Line 6, the passengers can choose private airport transfer options to reach the train station.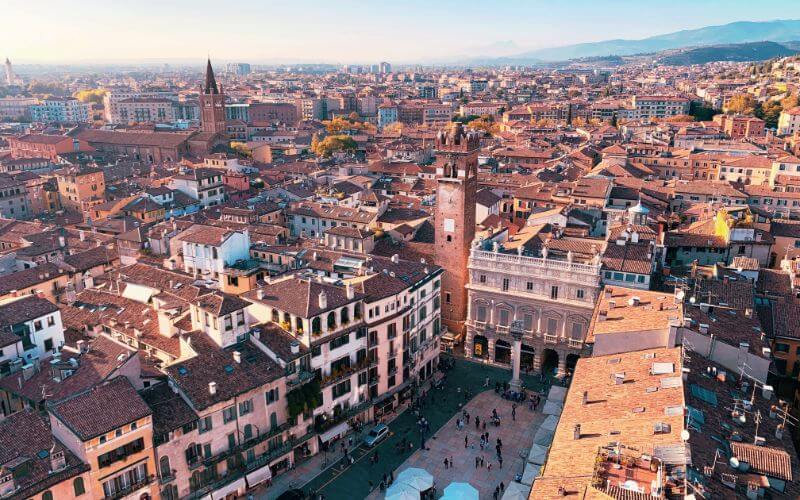 Treviso Airlink conveys both bus and train tickets; Passengers can choose Treviso Airport or Treviso Centrale to start their journey to Venice. Tickets would cost 5.40 euros for Venice S. Lucia Station, 10.40 euros for Belluno, 8.60 euros for Padova, and 9.30 euros for Vicenza.
However, trains are available daily from 6:20 am to 9:50 pm. Therefore, if the arrival time of your flight exceeds the last train, you might need to consider other transportation options. Moreover, there is no guarantee that the driver will be a fluent English speaker.
Train tickets can be found onphotoline, on the bus, or at the airport's ground level.
Finding a Taxi
The airport taxi might be a convenient option to arrive at the city center of Treviso or Venice Marco Polo Airport. Taxis are located on the outside of the Arrivals Halls.
While it might take around 11 minutes from the airport to the Treviso center, it could take 35 minutes from Treviso Airport to Venice. Even though it is 40 kilometers from the airport in Venice, private cars are prohibited from entering there. However, you can consider a water taxi in the city.
Since only one taxi company works in the airport, it might be challenging to find an available taxi during peak times, such as the holiday season. Passengers can reach Piazzale Roma Venezia and from Treviso Airport to Marco Polo Airport in Venice by paying 76 euros and 62 euros, respectively.
Important reminder: If you take a public taxi from Treviso airport to the city centre, you can regret your choice.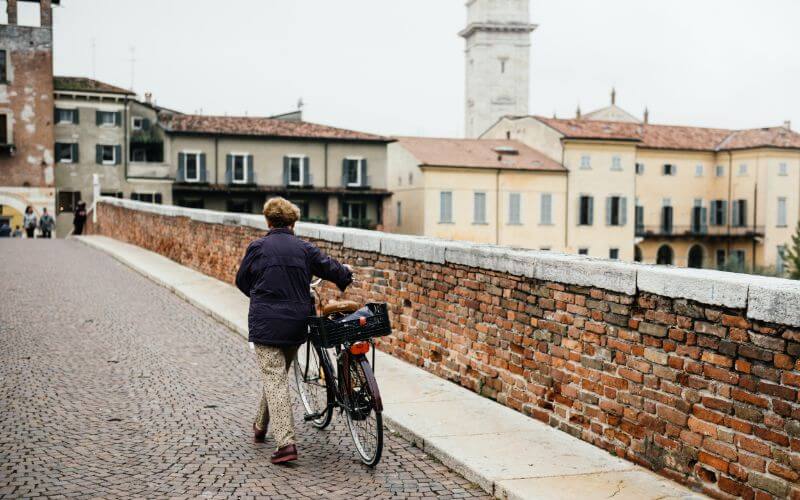 Hiring a Car to Travel Around
Arrived passengers are able to hire a car on the ground level of the ground at the Treviso Airport Car Rental Area. According to the latest updates, there are around 10 different car rental companies at Treviso Airport (TSF). Since each car rental company has its own phone number, tourists can call each number to get more information.
However, it might be quite difficult to find an available car during the holiday season since most tourists are looking for a car service and book it in advance. Therefore, it might be helpful not to wait for a last-minute available car during summer, which is the peak season.