Public Transportation San Diego International Airport
Passengers who get to the airport by their own vehicles can use San Diego Airport parking areas. Additionally, travelers of the city can hire rental cars from car rental counters at San Diego Airport. There are ground transportation services and airport shuttle service in San Diego Airport to and from the city center.
Metropolitan Transit System Route 992:
Serves Downtown San Diego, Airport Terminal 1, Terminal 2 East, and Terminal 2 West. The services at SAN Airport depart every 15 minutes on weekdays and every 30 minutes on weekends at Transportation Plazas across from the terminals. There are also connections between Route 992 and the Amtrak, Coaster, Blue Line, and Green Line.
Metropolitan Transit System bus Route 923:
Buses run every 30 minutes between 05:45 and 18:30 between Ocean Beach and just outside San Diego International Airport. Buses provide transportation to different parts of the city.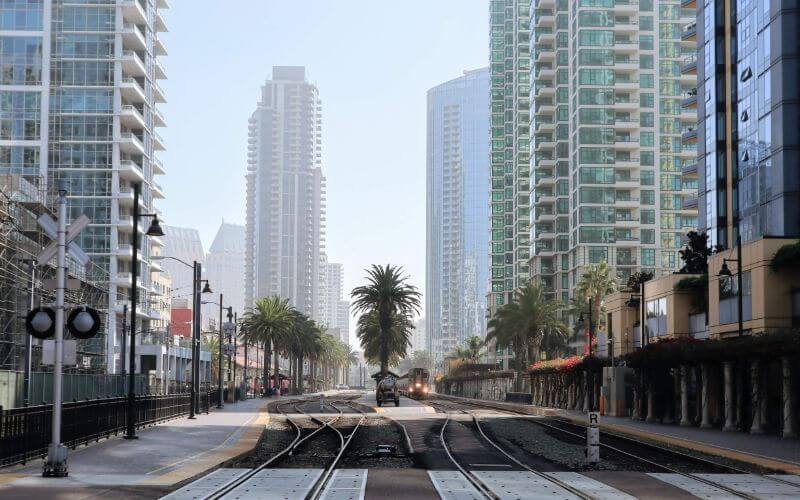 San Diego Flyer service:
All buses stop at the Old Town Transit Center - Terminal 1 - Terminal 2 East and Terminal 2 West on average every 30 minutes.
There are also CBX San Diego shuttles departing every 2 hours at the airport. Outside of San Diego Airport, taxi service providers are available. To go from San Diego Airport to Carlsbad, Uber and taxi users should be prepared to pay more than they expected.
San Diego Airport Transfer: Private Shuttle
You don't have many San Diego Airport transportation options to go to the city center, to Carlsbad or to the famous Balboa Park.
– It does not matter where you go or come from, EWR to San Diego, to LAX or JFK to San Diego…
How about starting or ending your visit in the United States hassle-free with a private shuttle to or from San Diego Airport? Book now to travel comfortably and hygienically to San Diego Airport hotels with San Diego's best airport transfer vehicles! Airporttransfer.com is a global marketplace around the world.
Works with the best passenger transfer companies in the country. You can make your reservation with a secure payment method in just a few steps. Luxury cars, economy sedans, minivans, black cars, SUVs and much more... airporttransfer.com provides end-to-end airport transfer services by working with the best land transport providers in California, San Diego and the whole country.
- Experienced local drivers
- Hygienic vehicles
- Additional service options (red carpet, bicycle car rack, pet-friendly, elderly assistance)
- End-to-end transfer service
- Wide choice of vehicles
- 100% refund on all your reservations
☎️ Also, you can contact us 24/7 on Whatsapp for all your questions and suggestions.