Your plane landed at Charles de Gaulle airport, and you then need to reach Orly Airport? If you say, How do I get from CDG to Orly airport? Discover the different ways to connect the two airports in France.
The bus, the RER, and Orlyval or even the taxi. How far is Charles de Gaulle Airport from Orly Airport? Several solutions are available to travel the 41.4 km that separate Paris Roissy-Charles de Gaulle and Paris Orly airport.
But some are cheaper, and some are faster. It is up to you to make your choice! How to Cope with Travel Stress? Don't worry, we'll help you with your confusion.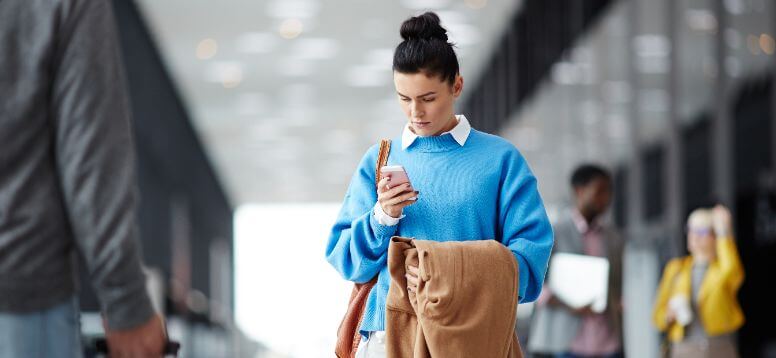 Located 14 km South-East of Paris, Orly Airport is the second major airport in France and the 10th in Europe. It mainly deals with national, European, and Southern flights and those across the Atlantic to Canada. Orly Airport has two terminals: the West terminal and the South terminal.
There are eight car parks, including some dedicated to extended stays. Bookings can be made online at the Paris Aéroport website. A drop-off zone is available at each terminal.
How long does it take to transfer from CDG to ORY?
Charles de Gaulle (CDG) to Orly Airport transfers can be made by airport shuttles. Free shuttles run between the terminals roughly every 8 minutes.
Services available include shops (jewelers, delicatessens, luxury luggage, fashion, books, alcohol, tobacconists…), bars, restaurants (classic and fast food), and a tourist information point in each terminal.
CDG terminal access
Charles De Gaulle Airport station 1 for terminals 1 and 3. This station is accessible on foot from Terminal 3. Terminal 1 passengers must take the CDGVAL automatic shuttle to connect to the terminal.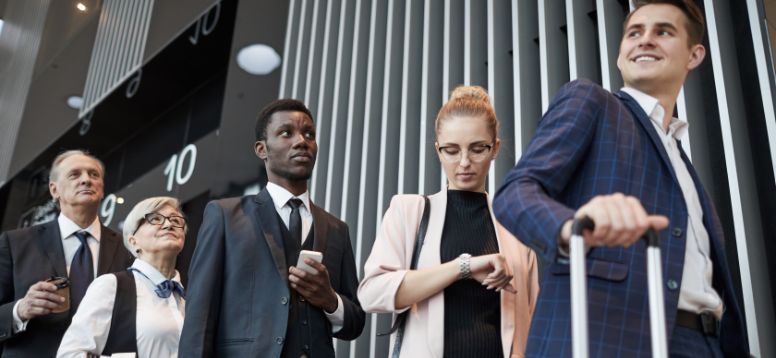 Charles De Gaulle Airport station 2 for terminal 2. This station is accessible on foot from Cdg terminals 2A, 2B, 2C, 2D, 2E, 2F; by shuttle bus from terminal 2G.
Numerous public transport connections make the journey between Paris or the suburbs and Orly airport accessible:
RER C, RER B train, tramline T7, Orlybus, buses 183 and 91-10, and the VEA shuttle leaving from Disneyland Paris.
maybe you are interested, 15 Things to do in Paris
Line 3 Direct Bus
Bus Direct connects the two airports without a connection. The direct bus: Line 3 (Formerly called Cars Air France).
You will enjoy comfortable seating, free wi-fi, and USB sockets at each seat.
A porter service is also available at each stop. To find out the location of each shuttle stop, consult the Bus Direct website.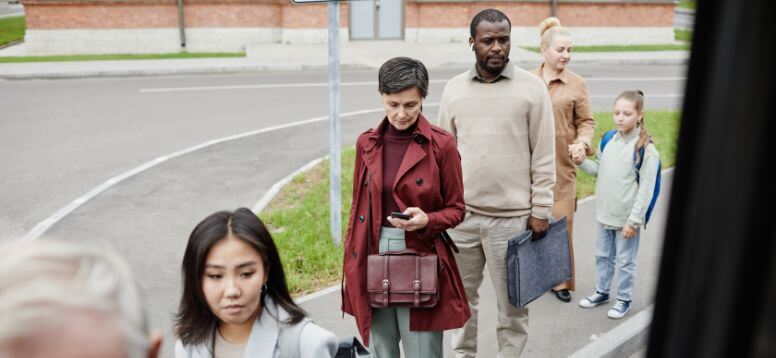 The bus runs every 25 to 40 minutes, for a journey between 1h10 and 1h20 depending on traffic conditions.
Count €22 one way, €13 for children from 4 to 11 years old, and €37 round trip for €26 for children. Note that it is not possible to use the Navigo pass.
In this comfortable bus, you can connect the two airports without any other connection. This Le Bus Direct Paris Charles De Gaulle Airport runs approximately every half hour and all day and takes between 1 hour 10 minutes and 1 hour 20 minutes to reach the Orly Airport.
You benefit from free Wi-Fi and USB sockets to charge your devices on this bus. You won't have to worry about your luggage either since the bus has a porter service who will take care of everything for you!
• Time: 70 to 80 minutes
• Frequency: every 20-30 minutes
• First bus / last bus: 6:30 a.m. / 10:30 p.m.
• Price: €22 per adult for a one-way ticket and €13 for children between 4 and 11 years old for a one-way ticket.
Orlyval and RER B
Orly airport is accessible from Antony station by the Orlyval shuttle. You will take it at gate K of Orly 4 (former Orly Sud) and gate A at the departures level of Orly 1-2-3 (former Orly Ouest).
By joining the RER B via the shuttle, you can stop at Roissy Charles-de-Gaulle Airport.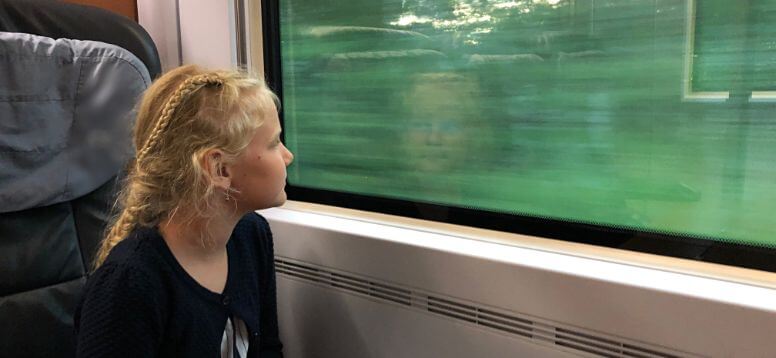 The CDGVAL stops in Terminal 3, the Roissypole, containing an RER B stop at Paris-Charles de Gaulle airport. Count 12.10 euros for the combined ticket (Orlyval + RER B), €9.30 for the Orlyval ticket, and €11.40 to take the RER B.
The journey time from one end of the line to the other is approximately 1 hour 15 minutes. The RER B runs every 10 to 20 minutes.
The Navigo pass is valid on the RER B but not the Orlyval shuttle.
Practical advice: Save money by buying a ticket that combines the Orlyval and the RER. It can be purchased in particular on the official website of Paris airports.
You also choose to take the RER B, then the Orlyval, and vice versa if you leave from Orly Airport to connect the two airports.
Orly airport is not directly connected to the Charles de Gaulle train station, hence the obligation to take the "Orlyval" shuttle to access the airport and the "Antony" RER station in Orly metro.
This shuttle runs every 5 to 7 minutes from 6:00 am to 11:35 pm. It is strongly recommended to buy a ticket combining the Orlyval and the RER, which will be much cheaper than if you buy them separately and at the total price.
• Time: 75 mins
• Frequency: every 6-8 minutes
• First metro train / last metro train: 6:00 a.m. / 11:00 p.m.
• Price: €12.60 per adult and €6.30 for children from 2 to 11 years old
From Transportation From Charles De Gaulle Airport to Orly Airport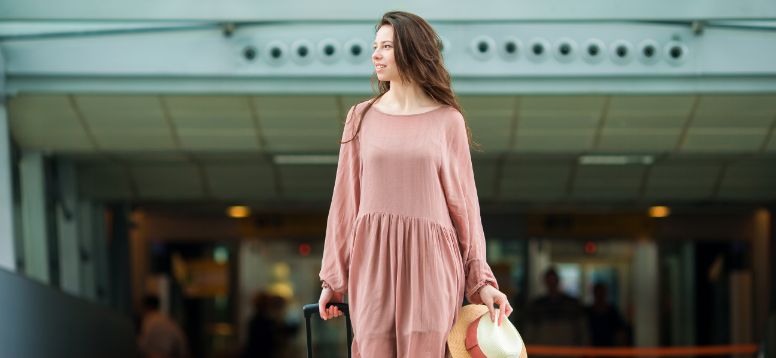 ✓ Going to the airport with private airport transfers will always be the safest and most comfortable option.
✓ It will be good for you to go on a comfortable transfer journey in Paris with stress-free, fast and friendly drivers.
✓ You can also choose the additional services you need when you book a private airport transfer on Airporttransfer.com.
✓ Elderly assistance, pet friendly, ''How to Travel with Pets?'' red carpet, bike car rock, ski gear, etc…
✓ After a pleasant journey in the city of love, you can feel even more special by choosing the airport transfer to go to your hotel or to discover new places.
✓ With the privilege of cancellation up to the last 48 hours, you can choose luxury or budget-friendly taxis at affordable prices.
Click here to book a private airport transfer From Charles De Gaulle Airport to Orly Airport in just three steps with Airporttransfer.com.
The Taxi
In the Arrivals Terminal of both airports, head to the airport exits to find taxis ready to transport you to your destination.
However, it is safer to reserve your vehicle in advance. If you book online, a driver will be waiting for you at the airport with a sign.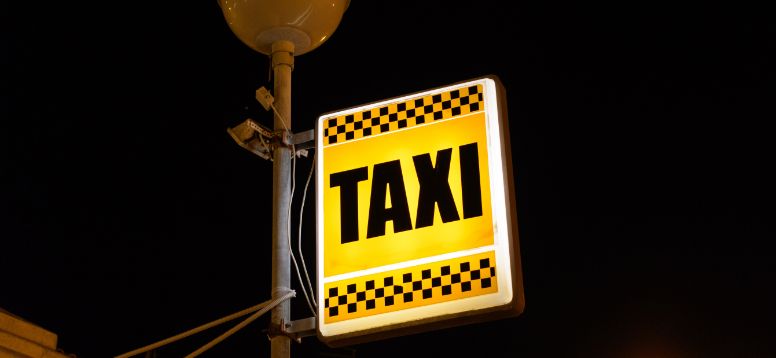 The journey between the two airports lasts approximately 1 hour depending on traffic, for a price of between 70 and 80 euros.
Practical advice: Take care to board an official taxi. It is recognizable by its luminous plate, counter, and license plate. Always refuse solicitations.
Whatever your means of transport, we strongly advise you to make your reservations in advance. Thus, you will arrive at the airport with complete peace of mind.
• Time: 60 mins
• Price: from 70€
Read more, Uber vs Taxi for Airport Passengers
UBER
Looking for an alternative to the traditional Charles De Gaulle Airport shuttle or taxi? You can go to Orly Airport by calling über to Charles De Gaulle Airport.
If you ask, Can I take an uber from Charles de Gaulle Airport?
The transfer between Orly and Roissy Charles de Gaulle (CDG) averages €80 for 2 or 3 people in a classic car without a lot of luggage.
When choosing a van car, the price may be higher if you prefer a VIP vehicle for more than four people.
Hotels to stay at Orly Airport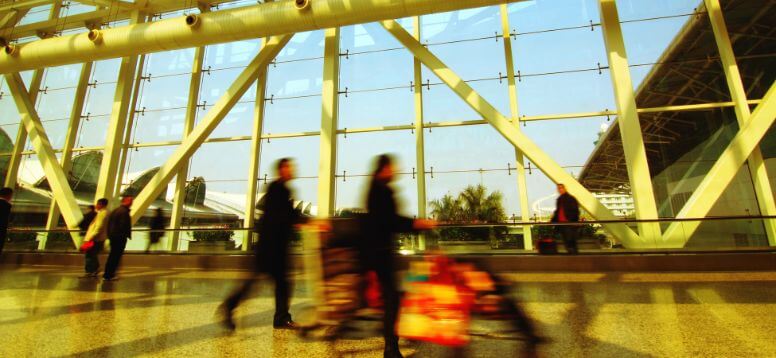 Several hotels are located outside the terminal, not far away. In particular, you have the major Ibis or Novotel chains, which are connected to the airport by shuttles at any time of the day or night.Tips for Booking a Good Hotel Online!
Ibis Paris Coeur d'Orly Airport
The Ibis Paris Cœur d'Orly Airport is located just 300 meters from Terminal 4. You can therefore access it on foot, even when loaded. What to say? It's Ibis. For those who know! An excellent place to sleep in Orly: simple and functional!
Breakfast from 4 am. Restaurant in the establishment. A night's stay at the hotel is around €75.
Novotel Paris Coeur d'Orly Airport
The Novotel Paris Cœur d'Orly Airport has a higher standard here. The hotel has a gym, which can be an excellent idea to let off steam between two flights. It also has a bar and a terrace.
Access through terminal 4. Staying in this luxury hotel is around €125 per night.
What to do at Orly Airport?
Orly Airport is the second largest airport in France after Roissy-Charles de Gaulle. It is located south of Paris and offers national and international flights.
During your travels and travels in France and Europe, you may have to spend a lot of time waiting during a stopover at Orly Airport or early arrival at the scene.
I give you all the information, addresses, and ideas to keep you busy before taking your plane!
How to Book the Cheapest Flight? 6 Simple Tricks
Restaurants at Orly Airport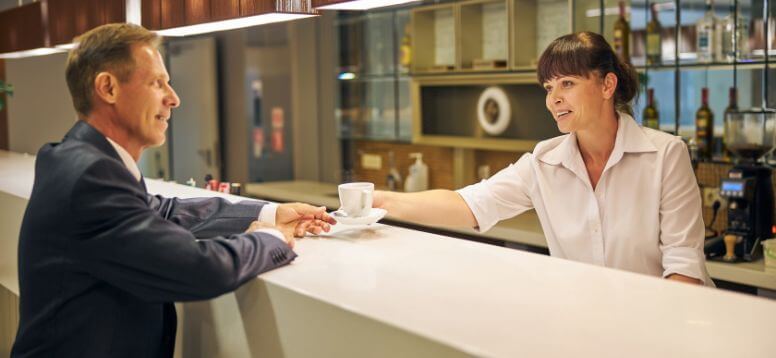 Orly airport has many catering brands, supermarkets, fast food outlets, restaurants, bakeries, pastry shops, etc.
Please note that some signs are only available in the boarding area once cleared customs. I will show you the catering brands by the terminal and by zone.
Terminal 1 :
Public area
Carrefour City
Mc Donald's
Boarding area
Terminal 2 :
Public area
Boarding area
Terminal 3 :
Public area
Cakes & Bakes (Niveau Arrivéss)
Cojean
Gontran Cherrier
Ladurée (Niveau Arrivéss)
Boarding area
Caffè Nero
Cojean
Comptoir André
Daily Pic
Exki
Gontran Cherrier
It Trattoria
Ladurée
Le Bar
Paul Le Café
Vivanda Burger
Wagamama
Terminal 4 :
Public area
Brioche Dorée
CUP Cuisine Urbaine Parisienne
Ladurée
Mc Donald's
Paul
Starbucks Coffee
Boarding area
Shops and services at Orly Airport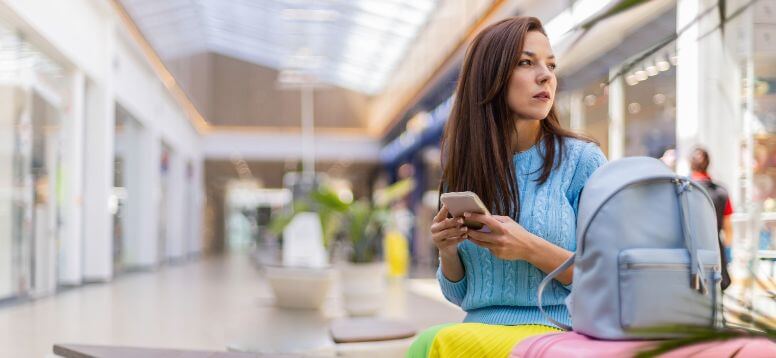 Orly airport has many shops to keep you busy while shopping: bookstores, luxury brands, travel items, ready-to-wear, jewelry, perfumeries.
Please note that some brands, such as Duty-Free, are only available in the boarding area once you have cleared customs for passengers with a boarding pass.
If you are curious, 15 Best Things to do in Marseille
Note that the boarding areas at Orly airport do not communicate with each other. You will only have access to shops in your area. I will show you the signs of each terminal.
Terminal 1 :
Fnac
Hour Passion
Hugo Boss
Longchamp
M.A.C
Monop'Dail
Michael Kors
Nespresso
Pandora
Relay
Shop & Collect
Swarovski
Travel & Co
Terminal 2 :
Fnac
Relay
Solaris
Tie Rack
Victoria's Secret
Terminal 3 :
Carrefour City
Fnac
Hour Passion
Le Marché Parisien
PSG
Relay
Solaris
Victoria's Secret
Terminal 4 :
Burberry
Galeries Lafayettes
Pharmacie
Ralph Lauren
Relay
Rolex
Royal Quartz
Solaris
Travel & Co
You might be interested
Browse Airports for Airport Transfers