Flying with pets or transporting animals has always been a controversial topic. Passengers who want to travel with their cats and dogs generally come up with bad experiences. There are many stories of pets dying in the cargo hold or being put on the wrong plane. Now, as the number of people who want to fly with their pets is increasing, airlines are starting to be pet-friendly.
Although airline companies are held responsible for bad events, it is a known fact that transporting animals by plane is risky. Studies show that pets transported in cargo are more likely to be injured. For this reason, airlines that allow pets in the cabin, or land and sea travel are preferred.
In this article, we will try to provide a guide for those who want to fly with their pets. If you're wondering how to fly with a cat or a dog, read on.
Considerations When Traveling with Pets
Flying with pets can be risky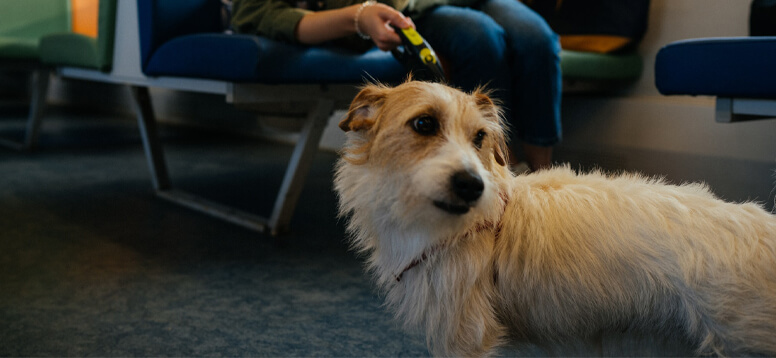 As we said before, you have to take risks when traveling with pets. Some species or individuals may have unique sensitivities. A decrease in oxygen or a temperature change can have dire consequences. Consider alternatives other than flight. If you're going to be traveling together during the holidays, a private car is best. If you do not have such an opportunity, you can leave your pet with the caregiver.
If possible, take your pet into the cabin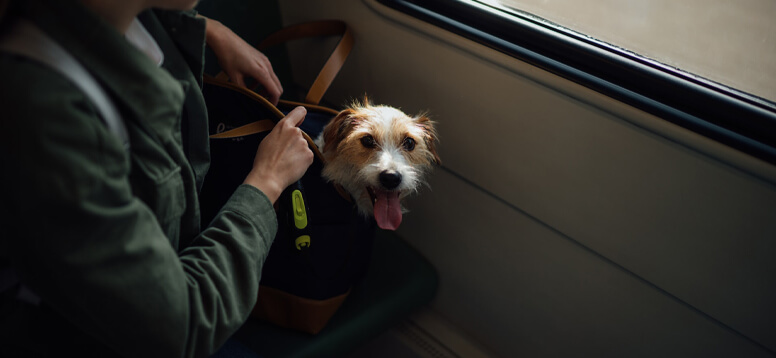 If you have no choice but to take a flight, find out if your pet can travel with you in the cabin. Airlines often allow you to take cats or small dogs into the cabin for an additional fee. You should know if your dog meets the size requirements. There are limitations on the number of animals to be carried in the cabin. Therefore, you will need to get information in advance and reserve your seat.
If your pet will fly in the cargo hold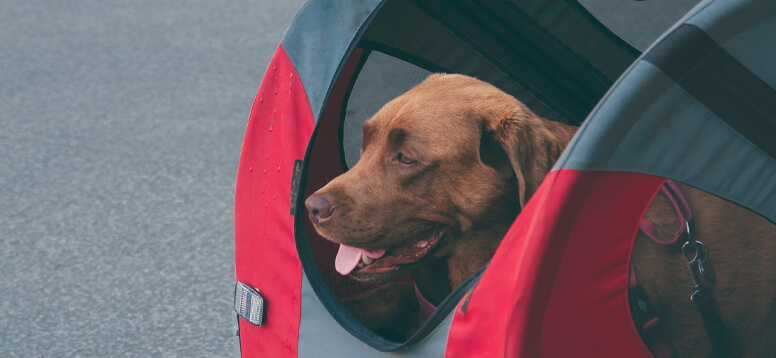 You can't take your pet in the cabin, and you couldn't find another flight either. If you've taken all the risks to put your cat or dog in the cargo hold, don't forget the following.
Prefer direct flights. Avoid situations that may occur during the transfer.
Do not travel with your pet on different flights. Make sure your pet is loaded into the cargo.
Tell the flight attendants or captain that you have a pet in the cargo hold.
Never carry brachycephalic (short nasal passages) pets such as Pekingese, bulldog, Persian cats in the cargo hold.
Note that the cargo area may be cold. Prefer early morning or night in summer. Fly in the afternoon in winter.
The leash you will attach to your pet should be such that it cannot be get caught in any part of the carrier.
Trim your pet's nails. Thus, ensure that it does not get stuck anywhere during the flight.
Allow your pet to acclimate to the carrier container before traveling.
Do not give sedatives unless your vet recommends.
Feed your pet four or six hours before travel. You can give a small amount of water.
Try not to travel with your pet at peak times. This may cause them to be subjected to more ill-treatment.
Before traveling
First of all, find out if your pet is fit to travel. Not all animals are the same, even if they are the same species or genus. The age of some and a previous illness for others may make it disadvantageous for flight. So don't miss your vet appointment.
Don't forget your pet's ID
There are IDs for pets that replace passports. Be sure to take this document with you. Also, write your home address, mobile phone number, address of your destination, accommodation, etc. on your pet's collar. Some countries have a microchip application. In this way, both your pet's identity information and your information can be accessed without wearing a collar.
Collect important documents
Your pet's ID contains information about the vaccine or the medications it uses. However, sometimes it may be necessary to have information about the medical history. You can show them when you go through the vet check at the airport. Countries have different regulations on this subject. Some may require a health certificate. Some may require proof of rabies vaccination. Learn the regulations and prepare the documents.
For your pet's travel comfort
For your pet to travel comfortably throughout the trip, the carrier must have good ventilation. It should also be large enough for your pet to be able to stand, sit or turn around. On the other hand, it must also comply with the carrier size guidelines of the airline.
How to Fly with a Dog
1. Act with a plan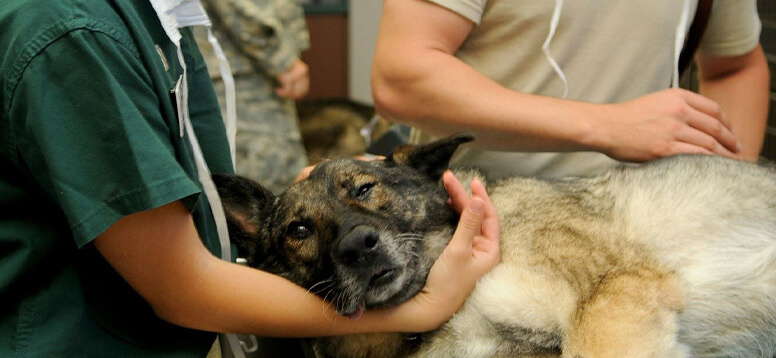 Depending on which country you are traveling to, the required documents and certificates may vary. Learn them in detail and start making your preparations. For some countries, only tests and vaccination documents are enough. In some countries, there are waiting periods. It is best to know ahead of time these processes, which can sometimes take months.
2. Make an airport visit with your dog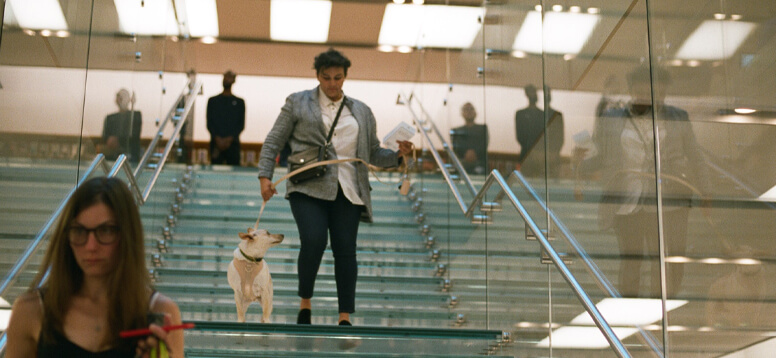 Some dogs can become restless in a crowded and unfamiliar environment. Bring your dog to the airport several times before the travel. Make your pet familiar with the smells, hums, etc. in the environment. You will prevent your pet from getting into travel stress.
3. Consider your dog's needs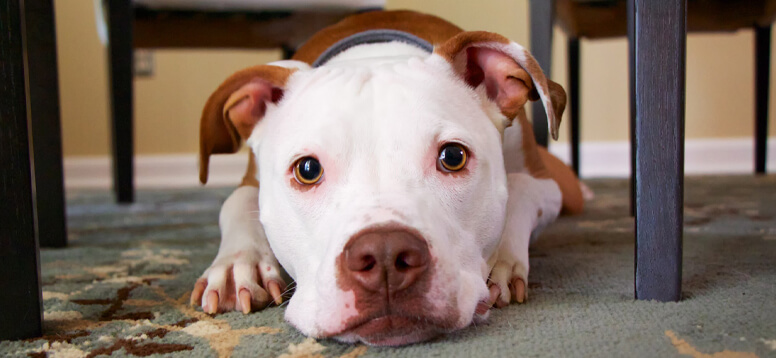 A potty pad and garbage bag may do the trick. Of course, your dog must be used to the potty. Take your dog to the toilet, then put the pad in the bag to prevent the spread of the smell. To have better control your dog's toilet needs, do not feed before the flight.
4. Make your seat selection in advance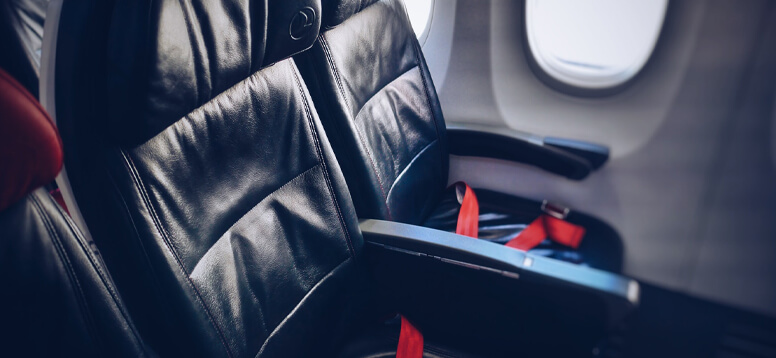 If you have a small dog, you can place it under the seat in front of you with a carrier. Choosing a seat by the window will also be good for the comfort of other passengers. If your dog is big, make sure it doesn't block the aisle passage.
5. Flying with small dogs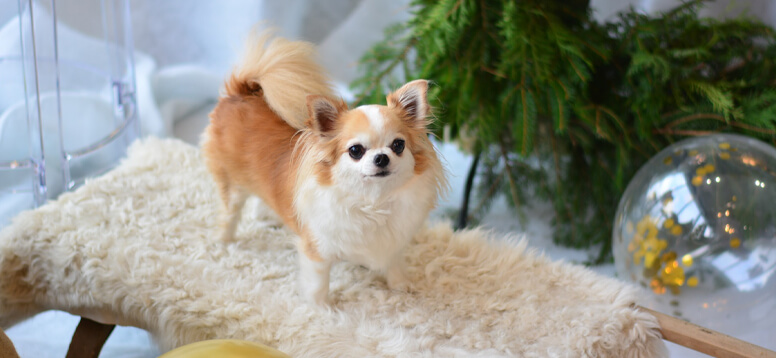 You can take your small dog with you in a carrier in the cabin. Airlines usually charge a ticket fee. The only requirement is that your dog can fit under the seat in front of you. We recommend that you contact the airline for information before taking your dog with you to the cabin. Find out the airline's rules regarding pet travel. Dimensions and weight of the dog to be transported in the cabin; like the carrier's specs...
Be sure to talk to your vet about what you can do to lessen your dog's anxiety about this experience.
6. Flying with big dogs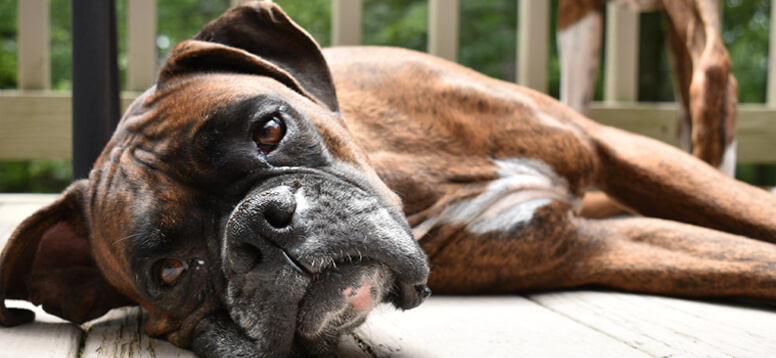 Some airlines may treat large dog breeds as extra baggage. For this, find out the airline's weight criteria. For large dogs, carrier dimensions are critical. Choose a carrier in which she can be comfortable. You can put a favorite blanket or toy inside the carrier. Keep in mind that you may have to hand over large dogs to the cargo hold and make sure to make all your adjustments accordingly.
How to Fly with Cats
1. Get information from the airline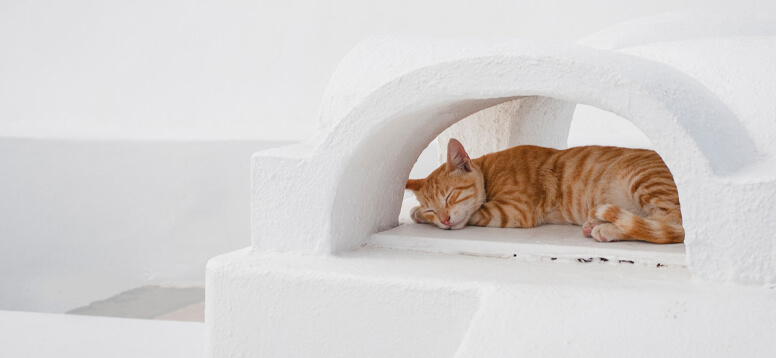 Confirm whether your cat can travel with you in the cabin. Find out the regulations regarding the dimensions and weight of the carrier. Also, determine what paperwork you need to have, including a health certificate.
2. Get the carrier in advance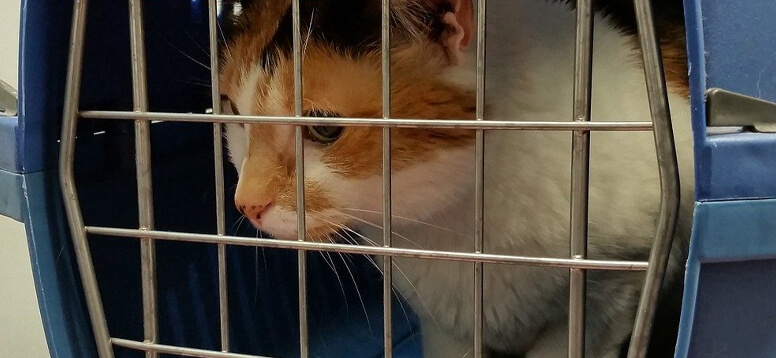 Purchase the appropriate carrier after receiving the necessary information from the airline. Make sure your cat will be comfortable in it. Leave the carrier open at home for a while before traveling, and let your cat get used to it. Encourage your cat to get inside. You can prevent stress by feeding your cat while traveling.
3. Don't forget the vet visit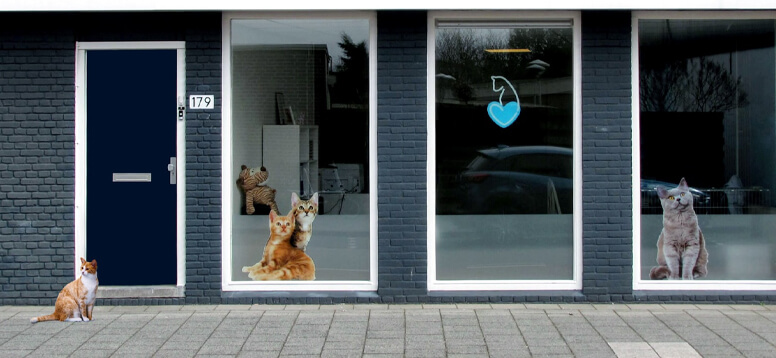 Go to your veterinarian close to the travel date. Airlines will require a health certificate so you can fly with your cat. This certificate will show that your cat is fully vaccinated and has no health problems.
4. When booking your flight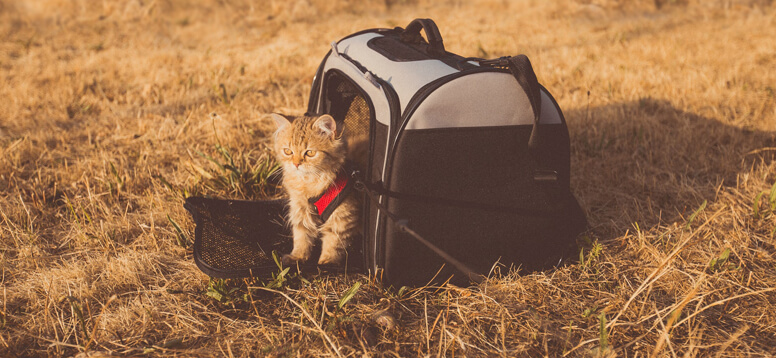 There are restrictions on carrying pets in the cabin. Pets may not be allowed in the cabin on some flights. Book your flight early to secure your cat's place.
5. For your cat's travel comfort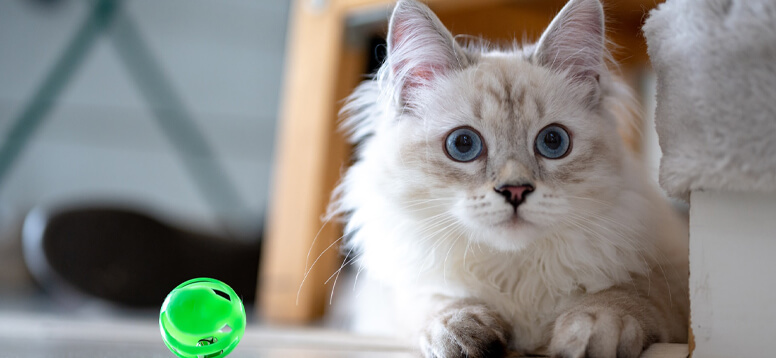 Traveling on an empty stomach will minimize the risk of vomiting and nausea. Feed your him/her 4-5 hours before. Afterward, you can give a small amount of water. Place a potty pad on the carrier floor in case your cat urinates or defecates during travel. You may need to clean up the mess, so don't forget to take paper towels and bags, too.
You might be interested