Bus & Taxi Services to Ljubljana Joze Pucnik Airport
By Bus
There are public transport buses for the Ljubljana Joze Pucnik Airport transfer to the city center. The journey times of these buses vary depending on the traffic density. However, you should not expect to arrive in less than 45 minutes. You can buy bus tickets directly from the driver. During the week, departure times are mostly set to take off at the beginning of the hour.
⭐ By the way, you shouldn't use public transport, why? Disadvantages of Public Transport in Airport Transfers
Service & Taxi
There are private airport shuttle services and taxi service that go between the airport and the city of Ljubljana, central Slovenia. However, there is a lot of competition between these two modes of transportation. Therefore, taxi ride fees are often high priced. Taking a taxi from Ljubljana airport to city or vice versa is not recommended because the taxi driver can usually double or triple the ticket prices as there is no fixed price policy.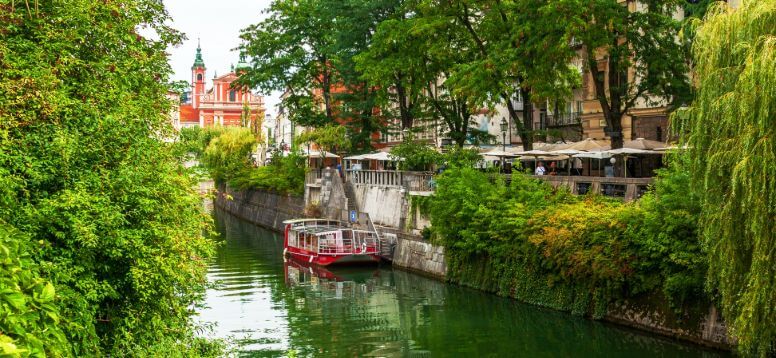 However, there is no Uber option in Ljubljana and there is no transportation to or from Ljubljana Joze Pucnik by train. Passengers getting to Ljubljana Joze Pucnik Airport by private car can use parking lots for short-term and long-term parking.
Ljubljana Joze Pucnik Airport Transfer
Getting to the city center from Ljubljana Joze Pucnik Airport is often not easy as there are not many options. So this situation can put you a little stressed. In order not to waste time from your travel, you can make a safe and comfortable journey while passing by the architect Joze Plecnik's beautifully designed buildings by choosing your transportation with airporttransfer.com.
AirportTransfer.com is a global marketplace that provides private airport transfer services for you, together with Slovenia's most professional road transport providers.
You can rely on the contracted local drivers of airporttransfer.com to get to different cities of Slovenia such as Kranj, Bled, Bohinj, Piran, Maribor and Kamnik or tourist destinations Ljubljanica River, Bled Lake, Julian Alps, Tivoli Park, Ljubljana Castle Hill and Triple Bridge, as quickly and hygienically as possible.
Maybe you need to go to the University of Ljubljana, National and University Library of Slovenia for an academic purpose. Choosing airporttransfer.com is the best way for you not to mingle with the crowd.
While there are different vehicles in a wide variety of services for solo trips and family trips, you can also choose pet-friendly vehicles for your lovely friends. Moreover, it offers 100% refund and 48 hours free cancellation!
☎️ Our customer care service is available 24/7 on Whatsapp to assist you anytime you need.