Public Transportation to Exeter Airport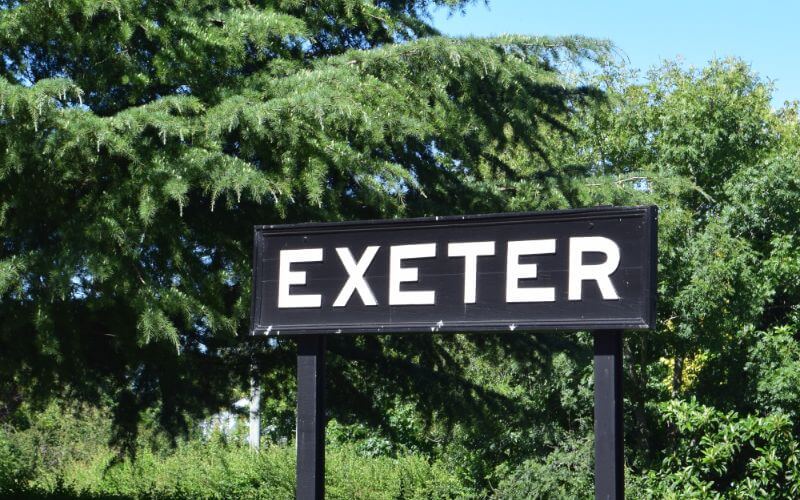 ✓ It is possible to make airport transfers to and from the city center by public transport.
✓ If you take the Exeter Airport shuttle line 56 bus from the bus station in front of EXE, you can go to Paris Street in the city center with an approximate journey times of 30 minutes.
✓ Airport shuttles depart from Exeter Airport every half hour, 6 days a week, including Mondays and Saturdays.
✓ On Sundays, it only departs once an hour. Exeter Airport bus ticket prices are £2.60 per person.
✓ You can also use the train for your transportation to Exeter Airport and the city center.
✓ For this, you need to travel for 35 minutes by bus number 56 from Exeter St Davids train station.
✓ Another option is using airport taxis. As in every city, airports have taxi service.
✓ As each taxi company has a different Exeter Airport taxi cost, it would be wise to get ready to pay unexpected fees at airport taxis.
Disadvantages of Public Transport in Airport Transfers
Exeter Airport to City Centre with Private Transfers
You don't have to wait for hours for a bus or train at the airport, make your Exeter Airport private transfer with the country's professional road transport companies at AT. Also keep in mind that Exeter Airport taxis can be a bit pricey, so it is recommended to book a private airport transfer upfront.
You can reach your desired destination quickly in a short time by making your private transfer to and from Exeter International Airport with AirportTransfer.com. Experience a comfortable, hygienic, affordable, door-to-door and fast airport transfer experience with us! Make your reservation in just a few steps with the secure online payment option.When booking your Exeter airport transfers, you can choose the VIP Meet & Greet service and request the driver to assist you with your check-out and hand luggage.
The market place provides end-to-end transfer services with a 100% money-back guarantee. You can get travel information and advice from your local and friendly driver while transferring comfortably. You can ask us any questions you may have on Whatsapp in the lower right corner 24/7. Also, you can have a pleasant trip accompanied by friendly and professional drivers and start your England trip!