Public Transports Belfast International Airport
Belfast Airport is located far away from the Belfast city center. Being the busiest airport in the Northern Ireland region, BFS Airport's distance to the city center leaves transport options limited.
Now you probably ask, "How do I get from Belfast Airport to the city centre?" There are Belfast International Airport car parking areas onside and offside for your private car. There are shuttles, public buses and train lines to travel to and from Belfast Airport. For those who don't prefer public transportation, there are also car rental and options like Belfast city airport taxi or Belfast International Airport taxi.
By Bus
Belfast International Airport bus stops are in front of the airport terminal. At the stops, passengers can travel from Belfast International Terminal to Belfast city centre, to Derry (Londonderry) and to Lisburn. Belfast International Airport transfers by bus take about 30-40 minutes.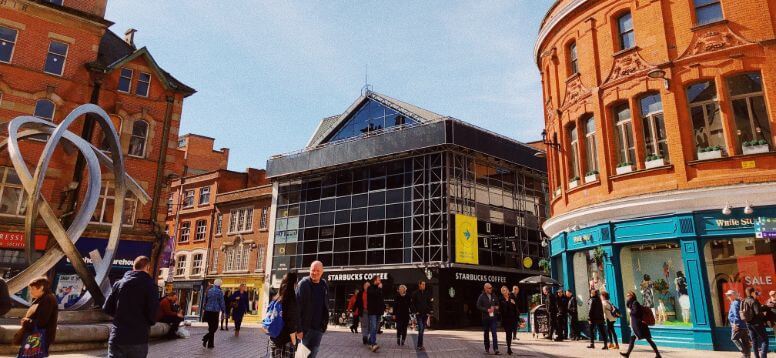 Airport Express 300
Translink public transportation company provides Belfast Airport shuttle service at the main exit of the airport. Shuttle buses serve every day and run every 15 minutes.
How much is a bus from Belfast International Airport to the city centre? It costs £8.
By Railway
We do not recommend you to use the railway service because the closest train station to the airport is the Antrim Train Station which is approximately 10 kilometers away from the airport.
Belfast International Airport Private Taxi BFS
Flights to Belfast International Airport are dense and there is serious passenger traffic at the airport. Are you sure you want to waste your time with public transportation or trying to find a taxi from Belfast International Airport? How much is a taxi from Belfast Airport to the city? Well, considering the location, passenger density and everything, everyone can say that Belfast International Airport taxi prices are not cheap and fixed.
The best option for the journey is booking a private transfer from Belfast International Airport to the city center.
airporttransfer.com provides you easy transportation to all destinations near Belfast, such as transfer from Belfast International Airport to Dublin, to Manchester and much more.
If this is not your final destination and you want to continue your journey, you can also book a transfer from Belfast International to Belfast City Airport.
Select your vehicle type depending on your preferred criteria and number of passengers among sedans, SUVs, minivans, luxury vehicles and more. Determine pick-up and drop-off points and make your reservation (pay online) online in just three steps.
You can use extra services like elderly assistance, pet-friendly vehicles, roof rack, bicycle rack, child seat, meeting & greeting with a name table and much more…
Book your private airport transfer and the best professional local driver at airporttransfer.com and enjoy your journey in Belfast now! ☎️ You can contact our customer care service 24/7 on Whatsapp.