Alicante Airport Private Transfer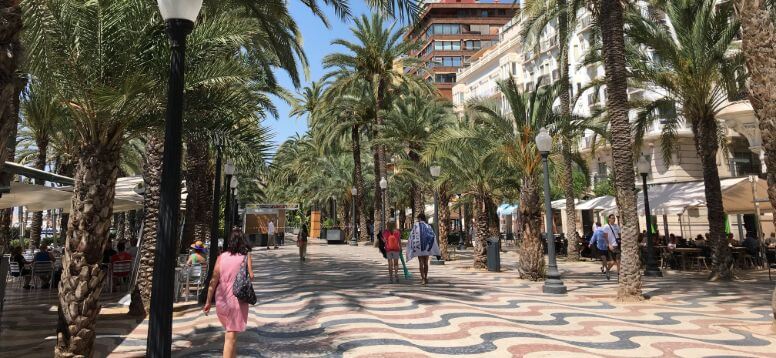 You may be wondering how to transport from Benidorm to Alicante Airport, or any other location. We recommend you to take a private airport transfer service from Alicante Airport to your hotel, to any city nearby or to any point you want, for a fast, smooth and comfortable journey. You can book a transfer without losing time with public transportation before the plane lands.
If you have some information about Alicante's magnificent beaches, Castillo de Santa Barbara, and other cultural attractions, the sunset in San Juan and Altea you probably want to enjoy the journey as soon as possible, experienced local drivers at airporttransfer.com are at your service. With AirportTransfer.com, you can benefit from such additional services as child seats, luggage assistance, roof rack, pet-friendly travel, and more service options while making your Alicante airport transfer.
You can check this link directly for Torrevieja Airport Transfer.
Commonly used directions to Alicante Airport
Almeria to Alicante Airport
Beniconnect Calpe to Alicante Airport
Benitachell to Alicante Airport
Camposol to Alicante Airport
Ciudad Quesada to Alicante Airport
Denia to Alicante Airport
Murcia to Alicante Airport
Alicante airport transfer services with experienced local drivers and low-cost privilege in Spain! Secure online booking your Alicante – Elche Airport transfer now! Enjoy a hassle-free journey with the best drivers and 24/7 online customer support on WhatsApp!
The best Alicante Airport reviews areat AirportTransfer.com!
Transfers from & to Alicante Airport
Alicante Airport offers short-term and long-term car parking lots for private cars. Alicante Airport car hire companies are available inside the terminal for passengers who prefer car rental for their Alicante transfers, while taxi services at Alicante Airport services are accessible outside the terminal. Alicante airport taxi transfers and prices may vary depending on date and time of your journey.
Alicante Airport taxi prices may vary. For example when you seach for Calpe to Alicante Airport taxi online, you can find out some prices. But it depends on the season. Likewise you can seach for cheap taxi from Alicante Airport to Benidorm, but still end up unsatisfied. Getting a taxi from airport Alicante can be complicated.
That's why we invite you to use private airport transfer service with AirportTransfer.com in Spain. You can book your ride online, talk with your english-speaking driver and take advantage of free cancellation up to 48 hours. Additionally you can call our customer service 24/7 or contact them via WhatsApp for any other request or question.
There is public transportation for the passenger transfer from Alicante Airport to Alicante city center, southwest of Alicante and many points in Costa Blanca.
The C6 line can reach the city center of Alicante or the tram stations of Luceros and Mercado. The C6 bus stop is at level P-2.
Bus line 1A goes to Elche, line 1B goes to the Arenales del Sol – Elche route. ALSA Bus also serves from Alicante Airport to Benidorm, Torrevieja, Calpe, Santa Pola and Cartagena. Avanza Grupo offers Alicante Airport to Torrevieja bus services at Elche Airport.
There is no train station or metro stop for Alicante Airport transfers. For train travel, you can transfer to Luceros station or Mercado for the tram. The train station connects to the national railway network and provides transportation to all of Spain.
Tram lines serve routes such as Luceros, El Campello, Benidorm, Denia, and Playa de San Juan.