Wondering where the best skiing places in the world are, right? However, we all know very well how expensive it is to ski. So, where are the cheapest ski resorts?
Don't worry, you should know that there are affordable ski resorts in many parts of the world. Moreover, you can take the cable car here, have a snack and even drink a few glasses of mulled wine. You can even spend less money by purchasing a ski holiday package in advance if you are not in a rush for your trip.
Is skiing affordable? No, but we at Airport Transfer have found budget-friendly ski resorts in the most popular destinations for you, please keep reading!
Cheapest Places to Ski In Europe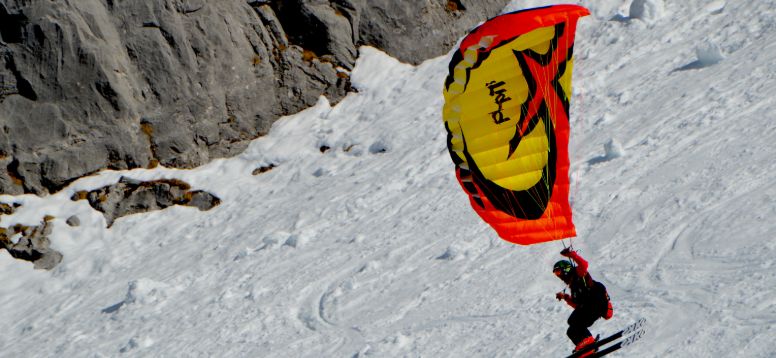 Are you looking for cheap ski resorts on the European continent? You actually have a lot of options for this. In fact, we can even say that the best ski spots in the world are in European countries.
1 - Kolasin, Montenegro
Located 10 km from Kolašin town in Montenegro, the place is among the cheapest ski resorts in Europe. The region, which has an altitude of 2,030 m, does not have very long tracks. However, due to the high snowfall in winter, it is an extremely suitable destination for skiing. For a cheap ski holiday in Kolasin, you can stay at Hotel Čile. The hotel's price per person per night, including breakfast and dinner, is around 25 Euros.
6-day cable car ticket price: 84 Euro
2- Lenggries, Germany
Located 1 hour away from Munich, Lenggries is considered the jewel of Germany. The region, which reaches the heaviest snowfall as of the 3rd week of January, has an average snow height of 30-35 cm.
Offering a vertical descent of approximately 1000 meters for ski lovers, Lenggries is a full-fledged ski center with 21 lifts. It has 19 tracks with a total length of 35 kilometers. There are some terrains in the area for beginners. But Lenggries are more suitable for snowboarders and professional skiers.
The closest airport to Lenggries is in Munich. However, the best place to stay after enjoying skiing in Lenggries is Jugendherberge with beds starting from 23.40 € per night.
6-day cable car ticket price: 168 Euro
3- Popova Shapka, Macedonia
Popova Shapka in Macedonia is perhaps one of the cheapest ski resorts in Europe. The area with steep slopes is suitable for beginners and intermediate students during the few days when there is heavy snowfall and the lifts are running. Vacationers who want to ski in Popova Shapka can choose Hotel Teteks for accommodation, which costs 17 euros per person per night. However, it may also be a good idea to stay in rental chalets in the area. Especially skiers who love Italian food can find peace by going to Casa Leone with a magnificent view.
6-day cable car ticket price: 69 Euro
4- Białka Tatrzańska, Poland
Białka Tatrzańska, with an interconnected ski area for 18 km, is the largest winter sports resort in Poland. The region, which has a view of the Carpathian Mountains, is an ideal destination for skiers as it is covered with snow throughout the season. For transportation, you can choose private transfers from Kraków Airport. Also, if you have a question like "Which European ski resort has the best nightlife?", Białka Tatrzańska will be an excellent option. You can fill your stomach with the delicacies of Terma Bania; You can take a warm bath in the open air with a view of the Tatras.
6-day cable car ticket price: 112 Euro
Cheapest Places to Ski In Australia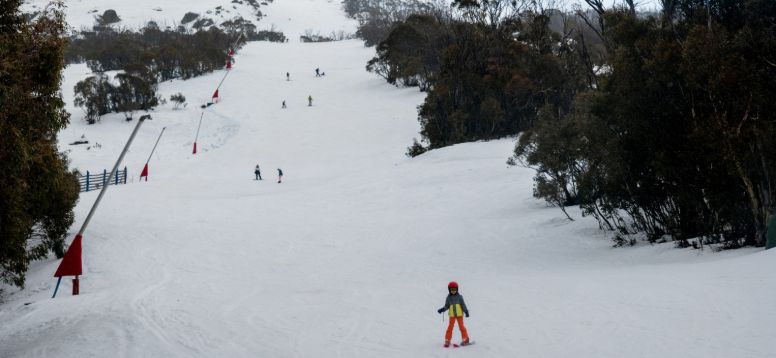 Australia has all-inclusive ski resorts. If you say Where can I ski on a budget in Australia, you can evaluate the 4 options given below.
1- Thredbo Yha
A short walk from the snowy slopes, Thredbo Yha is the number one accommodation destination for backpackers and travelers. During the ski season, the property, which attracts people with its unique view and delicious cuisine, costs around $100 per person per night.
2- Mawson Mount
Located in Mount Field National Park, Mawson Mount has 1250 m high ski slopes. The region, which receives plenty of snow between July and September, is one of the cheapest ski resorts in Australia. The area, which has 10 hectares of ski area, has 7 tracks and 3 cable cars in total.
Daily cable car ride: $33.36 (Adults), $14.83 (Children)
3- Ben Lamond Ski Areas
Located in Tasmania, Ben Lomond is a 99-acre ski resort with 6 chairlifts. Ben Lomond is a unique destination for intermediate skiers and snowboarders, with a vertical descent of 125 m. The closest airport to the area is in Launceston.
Daily cable car ride: $51.89 (Adults), $22.24 (Children)
4- Baw Baw Mount
Located in Victoria, 156 km east of Melbourne, Baw Baw Mountain is within the boundaries of Alpine Resort. The mountain, which is 1,567 m high, offers a number of accommodation options for holidaymakers who want to take a ski holiday. Baw Baw Mountain is an ideal ski destination, especially for novices and snowboarders. Compared to other ski resorts in Australia, Baw Baw Mount cable car tickets are very cheap. The ski area is 35 hectares and has 17 tracks.
Daily cable car boarding fee: $59.30 (Adult), $37.06 (Child)
Cheapest Places to Ski In Asia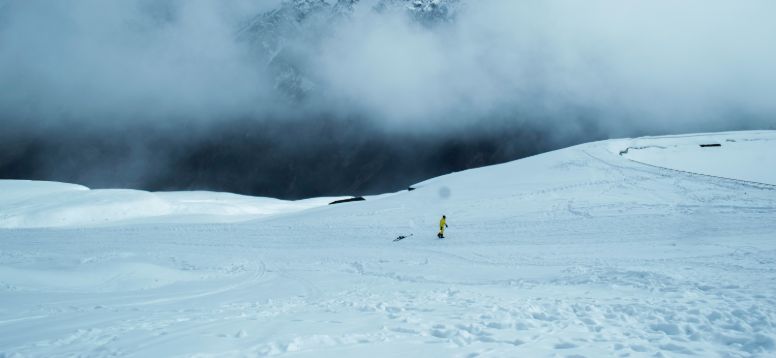 Those looking for budget-friendly ski resorts in Asia come here! We list the cheapest ski resorts of Asian countries for you. We are not limited to a single country, the options are on us; it's up to you to choose.
1- Gulmarg, Cashmere, India
Kasmir is one of the best and cheapest ski resorts in the world, with the peak of Mount Apharwat and its cable car reaching up to 4000 meters. Didn't you recognize? We're talking about the Himalayas. The cheapest hotel to stay in Kasmir, which is preferred by adventure lovers who want to ski in Asia, is Pineview Hotel Gulmarg. The cost of 1 night's accommodation is around 30 Euros. Ski passes, accommodation and meals will be suitable for those with a limited budget.
6-day cable car ticket price: 106 Euro
2- Yongpyong Ski Resort - South Korea
It is South Korea's most loved and best-served ski resort. However, it is open to anyone who wants to ski with a limited budget. Bustling throughout the season with 16 cable cars and 29 ski slopes, the place is located in Pyeongchang County, Gangwon Province, South Korea. The first week of March is the period with the heaviest snowfall. Although the prices are a bit more expensive during this period, you can enjoy skiing cheaply out of season.
3- Nanshan Ski Resort - China
Nanshan ski resort is located 80 km from Beijing. Considered the largest and cheapest ski resort in China, it is a perfect destination for snowboarding. It has 1318 m long ski track and 21 tracks.
In the facility, you can easily find everything you are looking for such as accommodation and equipment rental. Nanshan is suitable for beginner-intermediate and advanced skiers. Those who bring their own ski equipment can benefit from a 30% discount.
Full-day ski rental and cable car tickets: $46
4- Niseko Ski Resort, Japan
Located in Hokkaido, Niseko Ski Resort is Japan's number one destination. There are a total of four different holiday centers with interconnected ski areas. A single pass gives you access to all four resorts. A favorite of skiers with 25 ski tracks and 10 cable cars, Niseko is the best place to ski in Japan.
All-day cable car pass: $40 ~ $65
Cheap Ski Resorts in USA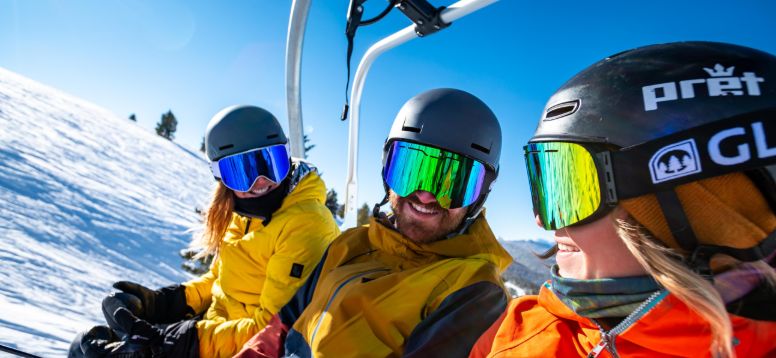 Curious about Best ski resorts in US? There are places in America where you can go on a ski vacation for very cheap. Maybe the answer to your cheap hotels around me question is one of the options below? Come on, keep reading!
1- Alpine Grasslands - Tahoe City, California
Who wouldn't want to take a ski holiday in winter? Alpine Meadows is truly the perfect destination for anyone who wants to ski on the cheap in America. Tahoe City, which has a long and rainy snow season, has 2,400 acres of skiable land. You can stay cheaply in the town of Truckee, which is close to the resort, which has more than 100 tracks.
2- Mt. Bachelor Ski Resort - Bend, Oregon
Mount Bachelor, which you can reach with an excellent cable car experience, is a wonderful center where you can ski with a land of 3,700 acres. The ski resort receives an average of 400 inches of snow each year, with breathtaking views of the Cascades, Mount Hood, Mount Adams, Mount Thielson and Mount Shasta from the top of the stratovolcano.
Mount Bachelor, America's largest and most popular ski resort, has a vertical drop of 3,365 feet. Known for being budget friendly, the resort is also the best skiing in the world.
3- Bridger Bowl - Bozeman, Montana
With 2,000 acres, quiet surroundings, and views overlooking Bozeman, Montana, it offers a unique ski vacation. Bridger Bowl, which is the cheapest center for skiing in America, is 2650 m high. However, Bridger Bowl is located just 80 miles north of Yellowstone National Park, which offers excellent cross-country skiing. You can choose Treasure State Hostel for accommodation and spend $28 per night for a cheap ski vacation.
4- Winter Park Resort - Colorado, USA
Winter Park, Colorado's longest ski resort, has an average annual snowfall of 350 inches, with 3,060 feet of vertical elevation. A perfect destination for those who are into skiing but don't want to spend a lot of money, Winter Park is known for its proximity to cheap hotels and entertainment venues. It has a land of 3,000 acres. It is suitable for both beginners and advanced skiers with its smooth and steep slopes.
Daily cable car ticket price: $90
Tips To Save Money on Your Ski Holiday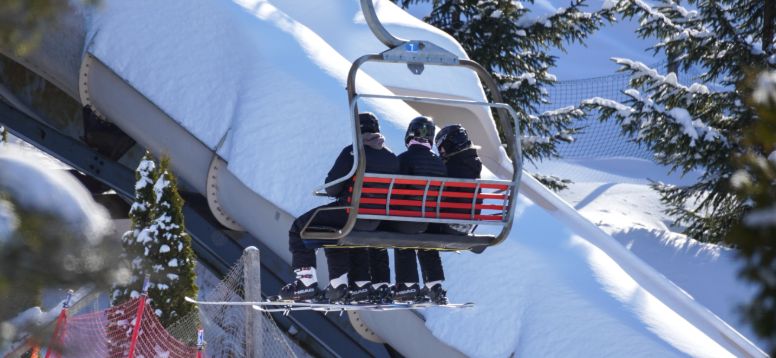 When you think of a ski vacation, you always think of the rich and a lot of money, right? However, there are dozens of destinations where you can ski according to your budget. Above, we have already shared the cheapest ski resorts in the world. What if you want to ski and spend less money? Then check out our tiny but effective tips!
Elevator Tickets
If you are planning to ski with a group rather than alone, you can get lift tickets from tour companies for much cheaper. However, you do not need to buy a cable car ticket for the days you will not use it. Therefore, we recommend that you plan your vacation and skiing very well. The cable cars in some ski resorts do not charge for children. If you are planning to go as a family, you should pay attention to this.
Avoid Costs
When you do a good research, you can come across very cheap snowboard package prices.
The choice of all inclusive ski resorts will keep you away from additional costs. Yes, you may feel like you spent a lot of money at first; but rest assured it's better than spending extra money afterwards.
Lunch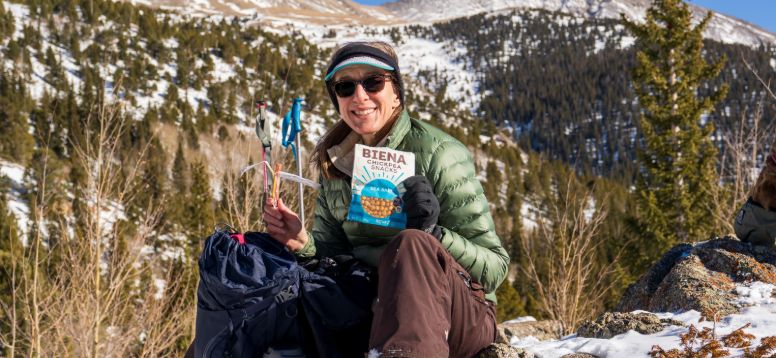 Even if you go to a cheap ski resort, you need to know that restaurants in touristic areas are expensive. Instead, you can prepare your snacks in advance and put them in your lunch bag. Anyway, the weather is cold, there is no chance of your sandwiches going bad. Or buy carry-on food from the nearest supermarket in the area. The choice is yours.
Having the Appropriate Equipment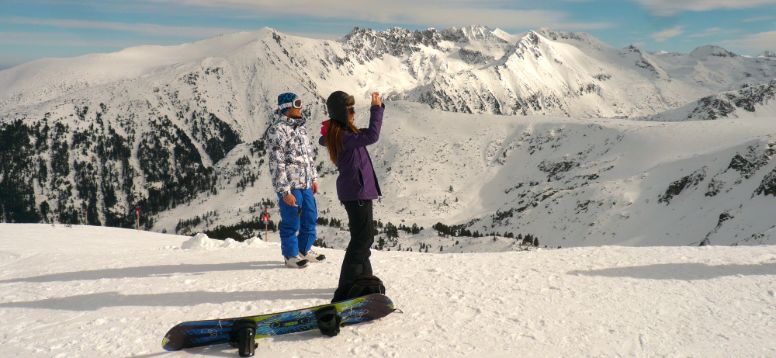 Ski equipment can be much more expensive than ski resorts. However, bringing your equipment with you allows you to spend much less money on vacation. You can borrow or rent products from your friends. You can even wear several thermal tights on top of each other and reduce your expense. Spending tons of money on things you will only use for a few days can tire your pocket.
You might be interested