Central Park, fondly nicknamed New York's "green lung," is not only the city's largest park but also a beloved sanctuary for New Yorkers seeking respite from the urban chaos. As a true landmark of the Big Apple, visiting Central Park is an absolute must for any traveller. Whether you plan to spend half a day or a full day exploring this mythical and sprawling park in Manhattan, you need to know the best transfer from JFK to Central Park.
JFK - John F. Kennedy International Airport - A Gateway to Central Park
JFK Airport, located in Queens, US, is a bustling transportation hub with 70+ airlines connecting passengers to various domestic and international destinations. It is one of the three major airports serving the expansive New York City metropolitan area, along with Newark Liberty International Airport and LaGuardia Airport.
When it comes to exploring the iconic Central Park, although JFK Airport may not be the closest airport to New York City with a distance of approximately 22 kilometres, it undoubtedly remains the top choice for travellers seeking an unforgettable day within New York City's green paradise.
Travelling from JFK to Central Park
When it comes to the journey from New York JFK Airport (JFK) to Central Park, there is an array of transport options available, including trains, buses, taxis, airport shuttles, and private airport transfers.
Bus from JFK to Central Park
If you're looking for a way to travel from JFK Airport to Central Park, taking a bus is a public transportation option. The JFK Airport bus station at Terminal 5 offers access to buses like Q10, Q3, and B1. Catching the Q3 bus from Terminal 5 to Jamaica Station is recommended for a convenient trip to Midtown Manhattan. Transferring to the 'QM' Express buses at Jamaica Station, marked for Manhattan, is effortless.
With a fare of $2.75, you can reach any destination. On average, the bus ride from JFK Airport to Central Park takes about 1 hour and 40 minutes. Once you reach Midtown Manhattan, you have several bus options to reach Central Park based on your location:
On the East Side, buses M1, M2, M3, and M4 run along Madison Avenue, offering a convenient way to reach Central Park on that side.
On the West Side, buses M10 and M72 are recommended for accessing Central Park.
Central Park from Grand Central Station: Central Park is a quick 19-minute walk from Grand Central Station. Buses M1, M2, and M3 run along the length of the park, with stops on Madison Avenue, just one block away.
Central Park from Penn Station: Central Park is within a leisurely 29-minute walking distance from Penn Station. Alternatively, you can take the M34 and M2 buses, which offer transportation options to Central Park.
Train from JFK to Central Park
If considering a train from JFK Airport to Central Park, note that no direct route exists. The journey, with transfers, typically takes around 1 hour and 7 minutes.
To reach Manhattan from JFK Airport, take the JFK 'Airtrain,' an internal train system that connects to major subway stations like Jamaica Station and Howard Beach Station. The Airtrain operates between all terminals, providing convenient access to one of these stations.
No direct train route exists from Jamaica Station to Central Park. Instead, you can take services from Sutphin Blvd-Archer Av-JFK Airport and travel to 86 St via 50 St, with the journey typically lasting around 51 minutes. For a subway alternative, consider taking a direct E train from Jamaica Center - Parsons/Archer [E, J, Z] station to Lexington Av/53 St [E, M,4,6,6x] station in Manhattan's Grand Central Terminal. This route typically takes around 51 minutes, with a fare of $2.75.
Taxi from JFK to Central Park
When it comes to travelling from JFK Airport to Central Park, taking a taxi is another option. Official taxi ranks can be found outside every terminal at JFK Airport. It is important to note that when taking a taxi, you will be responsible for paying any tolls along the road from JFK Airport to Central Park.
When using taxis in NYC, a 20% tip is customary. Keep in mind that taxis from JFK to central park price may have additional charges, such as rush hour surcharges from 16:00 to 20:00 on weekdays and an airport access fee for pick-ups. For a hassle-free and transparent experience, we recommend booking a private transfer with AirportTransfer.com. By doing so, you can enjoy the peace of mind that comes with an all-inclusive price, eliminating any concerns about tolls or extra fees. This convenient option guarantees a seamless and stress-free journey from JFK Airport to Central Park.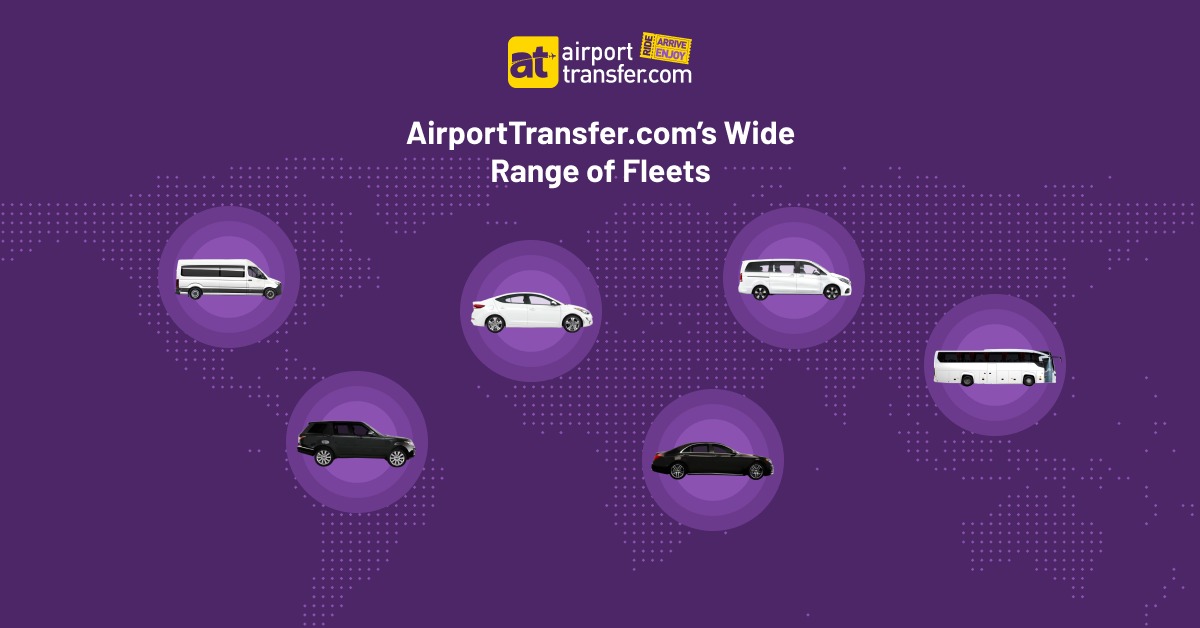 Private Transfers from JFK to Central Park
Central Park, nestled within the bustling streets of New York City, is a serene oasis spanning 4 kilometres. This iconic park offers a remarkable escape from the city's chaotic energy, inviting visitors to immerse themselves in its tranquil ambience and uncover its hidden gems. Navigating New York City's streets can be overwhelming due to traffic, complex subways, and chaotic taxis. At AirportTransfer.com, we prioritize hassle-free travel, particularly when exploring Central Park. Our private transfer services ensure convenience and comfort, allowing you to relax and enjoy your journey.
24/7 airport car service: Available at any time, our professional chauffeurs ensure a seamless transfer from JFK to Central Park.
Additional services: We offer child seats, elderly assistance, and pet-friendly vehicles to accommodate specific needs.
Flexible refund and cancellation policy: Enjoy a 100% refund and free cancellation up to 48 hours before your scheduled transfer.
Door-to-door airport chauffeur service: Our chauffeurs assist you from the airport to Central Park, providing a smooth transition.
Airport pick-up service: Our chauffeurs greet you upon arrival, saving you time and eliminating the need for taxis or public transportation.
Airport car transfer: Say goodbye to stress with our reliable and comfortable private transfer service.
Knowledgeable drivers: Our drivers provide valuable insights and recommendations about Central Park and its surroundings.
Secure payment options: We prioritize online security, offering safe and encrypted payment methods.
Vehicle Options: Choose from sedans, limo services, SUVs, or minivans to suit your preferences and group size.
24/7 customer support: Contact our dedicated support team on WhatsApp for assistance, changes to your reservation, or additional services.
Book your John F. Kennedy Airport transfers to Central Park with AirportTransfer.com and experiences the convenience, comfort, and peace of mind that comes with our private transfer service. Let us handle your transportation needs, allowing you to fully immerse yourself in the beauty and serenity of Central Park upon your arrival in New York City. Discover the hidden stories, explore the breathtaking landscapes, and create unforgettable memories in one of the world's most iconic urban parks.
Central Park's Top Sights: Discover with AirportTransfer.com
If you want to explore the wonders of Central Park, there is no shortage of sights that will leave you in awe. From iconic landmarks to tranquil retreats, Central Park offers a diverse range of attractions that captivate visitors from all walks of life.
So, buckle up and get ready to embark on an unforgettable journey with AirportTransfer.com.
The Mall: A picturesque promenade with street performers and artists.
Bow Bridge: Central Park's famous bridge with stunning skyline views.
Strawberry Fields: A serene tribute to John Lennon near the Dakota Building.
Balto Statue: Honoring the heroic sledge dog Balto and the bond between humans and animals.
Sheep Meadow: An expansive grassy area for picnics and relaxation near Times Square.
Central Park Zoo: A charming zoo with wildlife and educational programs.
Belvedere Castle: Perched atop Vista Rock, offering panoramic views and showcasing park history.
Reservoir: A tranquil oasis, also known as the Jacqueline Kennedy Onassis Reservoir, is ideal for walks.
Bethesda Fountain: A centrepiece featuring the Angel of Waters statue and a grand terrace.
Alice in Wonderland: A larger-than-life sculpture depicting beloved characters.
With AirportTransfer.com, your journey from the vibrant energy of Times Square to the tranquil oasis of Central Park will be seamless and comfortable. Discover Central Park's top sights and create memories that will last a lifetime.
From Satisfied to Loyal: Our Commitment to Customer Satisfaction at AirportTransfer.com
At AirportTransfer.com, our ultimate goal is not just to satisfy our customers, but to turn them into loyal patrons. We understand that exceptional service and a positive experience are the keys to building lasting relationships with our valued clients. That's why we go above and beyond to ensure that every journey with us exceeds expectations and leaves a lasting impression.
The best John F. Kennedy Airport transfer reviews are at AirportTransfer.com!

Frequently Asked Questions
You might be interested