New York's second busiest airport, Newark Airport is located across the Hudson River in New Jersey, about 16 miles southwest of Manhattan.
Although it is located in New Jersey, rest assured: this is not a problem!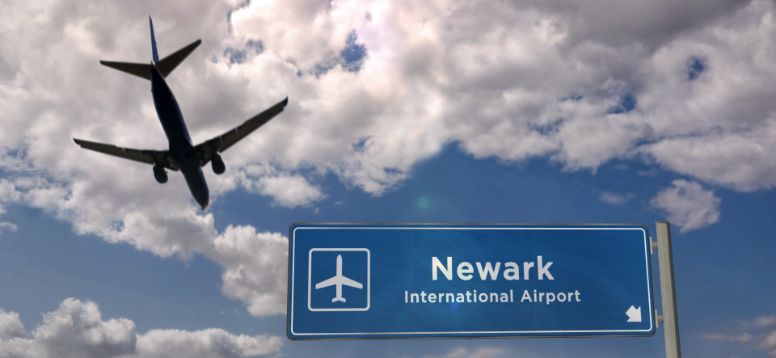 Newark is only 26 km from the busiest New York streets and Manhattan is easily accessible from the airport by various means of transport.
If you have "What is the easiest way to get from Newark Airport to Manhattan?", "How to get from Newark Airport to Times Square?", "How to get from the airport to times square", "How much is the train from the airport to Manhattan city?" or ask the cheapest way to get from Newark Airport to Manhattan" questions in your mind, the answer is in our article.
Newark Airport Taxi - Yellow | Local
To cover the 26 km distance between Newark and the center of New York, it is possible to take the legendary yellow taxis.
The trip takes about 40 minutes and costs at least between $75 and $90. However, at times of heavy traffic, and in case of traffic jams, the price may become higher.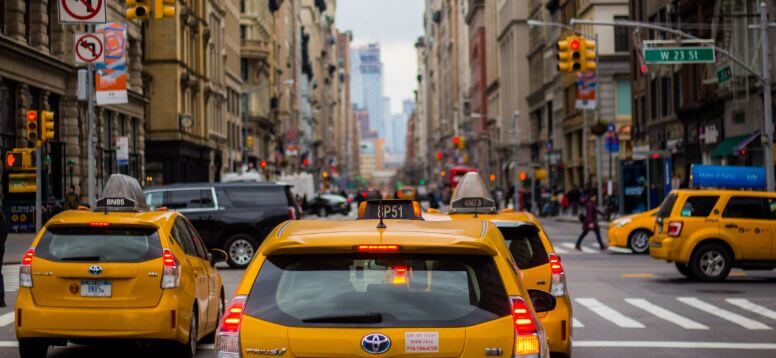 The yellow taxi in New York City is iconic and you will see it as soon as you leave the airport. Locate the real taxis thanks to their license which must be stuck on the hood.
Unlike JFK airport, there is no fixed fare to Manhattan. It is a good transfer if you are not numerous.
Otherwise, taxis do not take more than 4 people, except larger vehicles but harder to find. You will therefore have to take 2 taxis if you are more: it is neither practical nor very profitable.
Allow about 35-40 minutes to reach your hotel or accommodation in the city center. The time may vary depending on the exact location of your accommodation and traffic jams. The price is reasonable if there are not many of you and you can all take the same taxi.
If you are more than 4 people, you will have to take 2 taxis. It is not practical because you are not sure to arrive at the same time of day and above all you will have to pay the price of 2 trips.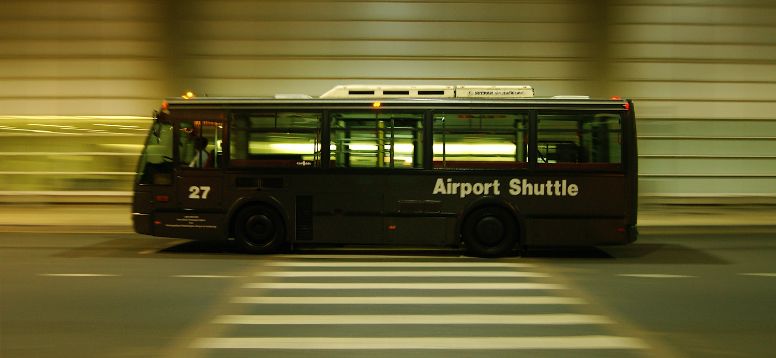 Shared Airport Shuttle
"Are there shuttles from Newark Airport to Manhattan?" If you ask, "is there a shuttle from Newark Airport to manhattan", there is another more affordable solution: the shared shuttle. It is a minibus that you take with 8 or 10 people.
The drivers drop off the various passengers in turn in front of their accommodation. The price is $20 per person.
On the other hand, it is better to book your shared shuttle before your arrival, because it is a transfer that is overrun by tourists.
The shared shuttle transfer is one of the most practical solutions because you do not have to carry your luggage and you will be dropped off directly at your hotel.
You will share your shuttle with 8-10 people and the driver will drop you off in front of your hotel or in front of the specific address you provided when booking.
If you are the first to get off it will take around 35-40 minutes (like a taxi) but if you are the last it will take a little longer. In the latter case, you benefit from a first visit to New York!
In our opinion, this is the best value for money: you benefit from the comfort of a driver who picks you up at the airport and drops you off at the hotel. You can book your transfer in advance and have peace of mind when you arrive in New York. But it allows you to have a first glimpse of New York! Prices are not the best if you are traveling in a group.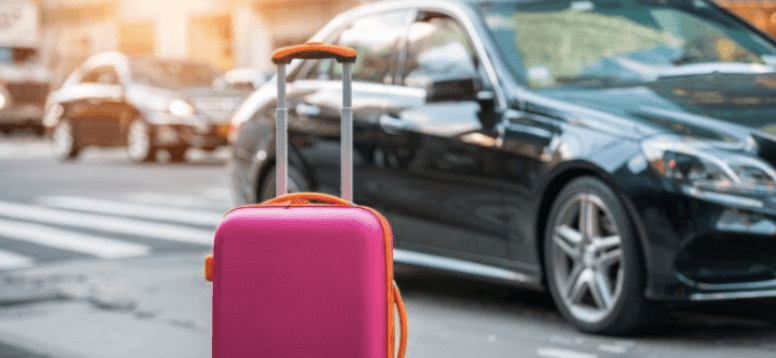 Private Transfer | Shuttle - AirportTransfer.com
If you are at least 4, here is the most profitable solution. In private airport transfer, a driver picks you up at the airport exit and takes you directly to your hotel.
You do not share your transfer (unlike the shared shuttle we are talking about just before) so you do not waste time dropping other people off before arriving at your hotel.
The best shuttle to or from Newark Airport quickly, comfortably, and safely is to take a private airport transfers.
This is much easier with AirportTransfer.com, which gathers New York City's most experienced transfer service providers on a single platform. Before your arrival, you receive the contact details of your driver so that you can contact him in the event of a problem.
Then, your driver will be waiting for you at the arrivals terminal with a sign with your registered name.
It is very easy and it allows you to arrive in New York with peace of mind.
All prices are fixed and there are no hidden fees.
Choose an appropriate vehicle among different types (SUVs, Minivans, Sedans, Electric Cars, Limousine services, MPVs…) at affordable prices and your private shuttle to or from Newark Airport will be waiting for you before you head to baggage claim.
📲 💬 Experienced customer support is available on Whatsapp!
– Also: BENEFITS OF USING AIRPORT TRANSFERS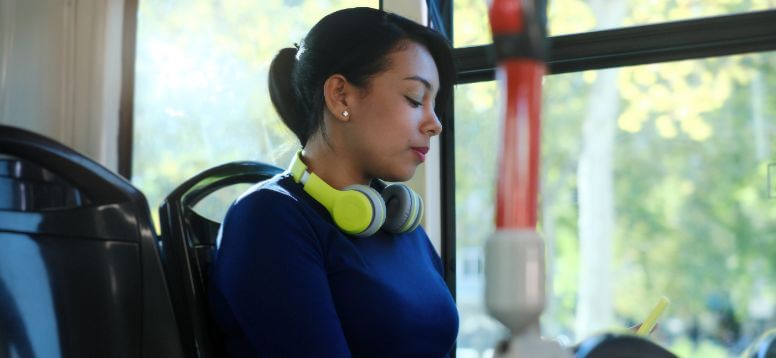 Newark Airport to Manhattan Public Bus
The buses present at Newark Airport serve 3 strategic points in New York, namely Port Authority Bus Terminal, Grand Central Terminal and Bryant Park.
They are accessible in each terminal and allow you to reach Manhattan at a very competitive price. The trip from Newark to New York costs $16 per adult and $5 for children under 12.
From Newark, you can reach Manhattan by bus for a very reasonable price. 3 places are served by the Newark Airport express bus transport company:
Port Authority Bus Terminal
Grand Central Terminal
Bryant Park
It costs $17 per trip for an adult and $5 for children and teenagers under 16.
The downside is that when you arrive in Manhattan, you will have to take a subway or a taxi to reach your accommodation if it is not located right next to these 3 places, also think that you have your suitcases with you and that you have to wear them.
Be aware that there is a bus station in each Newark terminal. No need to take the Air train to reach another terminal therefore:
Terminal B, the one where you will most certainly arrive (Air France, XL Airways and OpenSkies): outside the arrivals level, Lane 2
Terminal A: Outside Arrivals Level, Lane 5
Terminal C: outside the arrivals level, bus stops 5 and 6
Ask at the airport information terminals for timetables.
It is a very economical transfer to reach Manhattan.
It is not the most practical: you will probably have to take a taxi or the metro to reach your hotel from the bus stations.
And even if you are quite close to your hotel, you will still have to walk with your luggage in the streets of New York. This is one of the longest transfers: around 1h15 to reach a station.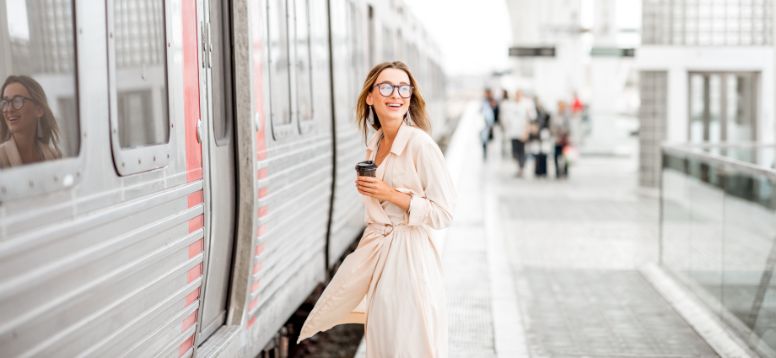 AirTrain and Metro
How much does it cost to take the train from Newark to NYC? Finally, Newark is connected to Manhattan by the AirTrain and the subway. Train from Newark airport to Manhattan is the most economical solution, but also the longest.
To do this, you must first take the AirTrain (internal subway at the airport) to the NJ Transit train connection, which will then take you to Newark Penn Station.
Then take the PATH to the World Trade Center, then the subway to return to your hotel.
This trip from Newark to midtown Manhattan takes approximately 1.5 to 1.5 hours.
It is the most economical solution to reach Manhattan from Newark.
But it is also one of the least practical solutions because you have to carry your luggage and because reaching Manhattan from Newark airport is synonymous with several train from Newark changes.
Take the Newark AirTrain (a sort of internal airport train/shuttle that provides a connection between all terminals and the Newark Liberty International Airport station).
To get to Manhattan, you will need to take the NJ Transit connection to Newark Airport to Penn station.
(be careful, the 2 stations in Newark and Manhattan have the same name "Penn Station", be careful).
Then take the PATH train to the World Trade Center in Manhattan.
You can continue your journey by taking the metro line that is closest to your hotel or apartment.
In total, it takes 1h15 – 1h30 to reach Midtown by metro.
This is the cheapest transfer from Newark airport.
It is also the transfer that takes the longest to reach Manhattan: more or less 1h 30 depending on where you are staying.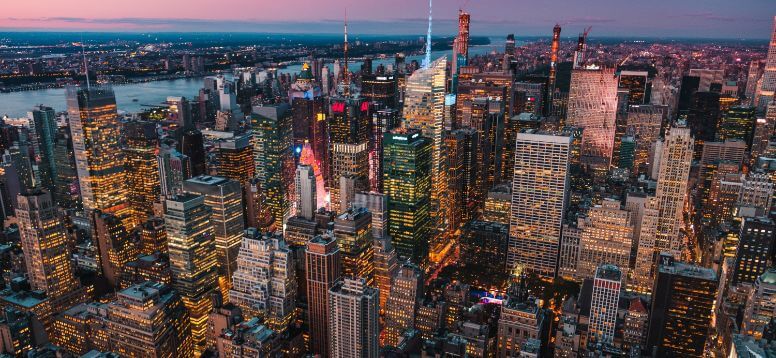 Where to stay in Manhattan?
Manhattan Island is truly the focal point of New York. If you come to visit New York in a few days, for me this is the best place to stay in New York.
It is the smallest and densest borough in the city, but from Wall Street to Greenwich Village, via Harlem, real diversity is still present in Manhattan.
The advantage of Manhattan is that you won't waste time on public transport every day.
You are in the heart of the city and at the center of everything you can do in New York.
Expensive Hotel
The Arlo SoHo is a very well located hotel, which is 20 meters from the Canal Street station, rooms with a large double bed are offered at around $120 per night.
The rooms are original and in very good condition.
The terrace is superb and above all you are in the heart of New York!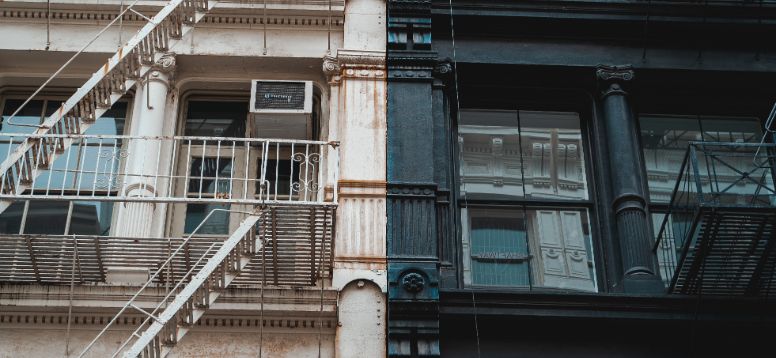 Cheapest Hotel
Hotel Pennsylvania - $80
With more than 250 reservations per day, the Hotel Pennsylvania is the most popular establishment in New York!
Facing Madison Square and New York Penn Station, your visits will be all the easier as the hotel is only 650 meters from the Empire State Building and 800 meters from Times Square.
You might be interested