Are you landing at JFK and wondering how to get to your hotel transfers or accommodation in Manhattan? Should we take a private taxi? The Subway? A JFK to manhattan shuttle? The JFK or Kennedy - J.F. Kennedy International - is New York's main airport. It is located 15 miles southeast of Manhattan, Queens. To reach Manhattan, several solutions are available to you. Everything will depend on your budget, the number of people you are with and the amount of luggage you are traveling with. It is accessible by different modes of transport, ranging from the most economical to the most luxurious. Opened in 1948, John Fitzerald Kennedy International Airport is the city's main international airport. It is located in the district of Queens, about 30 kilometres southeast of Manhattan.
You should absolutely read this: 15 Free Things at Airports - You've Probably Never Heard
How can I get from Manhattan from JFK airport? (All Options)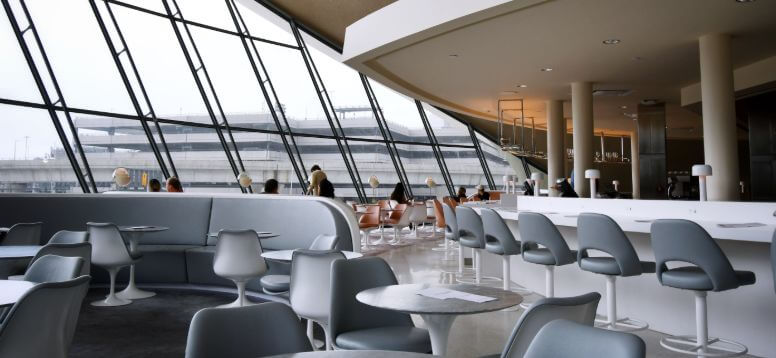 To reach JFK to Manhattan, various alternatives are possible. Public transport companies offer these options or private transportation from Manhattan to JFK companies. The differentiating criteria are the comfort level, the Private Transfer time and the place where the means of transport you have chosen will drop you off.
Since all means of transport from JFK to Manhattan take the same time, If you are looking for the most economical method; the best way is the train.
Each New York airport has subway and Railway lines that directly connect downtown New York to Manhattan.
It takes about 1 hour to get from JFK to Time Square, and a one-way ticket usually costs $8.
However, if you no longer have the motivation or strength to move your suitcases after a long flight, we advise you to keep a budget accommodation for the taxi.
By AirTrain and Metro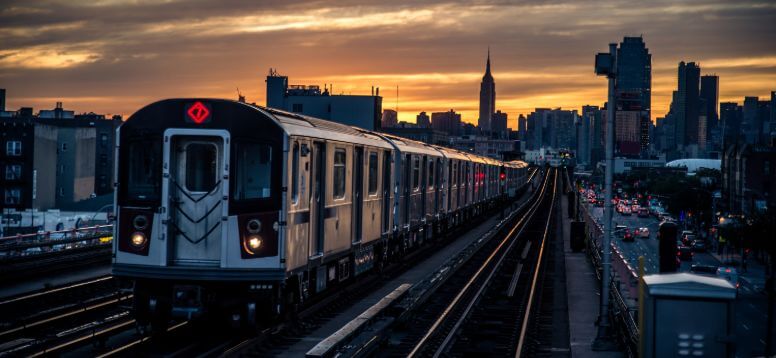 Once you have collected your luggage and exited the arrivals hall, follow the signs directing you to the AirTrain. This driverless metro passes through the eight terminals of JFK airport to Manhattan before heading to one of the only two metro stations to which it is connected: Howard Beach (line A) and Jamaica (line E). The trip takes about 20 minutes.
Howard Beach is ideal for taking the subway back to Lower Manhattan or Brooklyn. As for Jamaica Station, it is more interesting to go to Mid Town Manhattan or the central station of Penn Station. The AirTrain ticket will cost you $5 per person. If you take the subway back to your hotel, you will need to buy a ticket which will cost you at least $2.75. Count a total of $10 to reach Penn Station to JFK airport with the AirTrain.
Manhattan to John F. Kennedy Airport Transfers - Private Drivers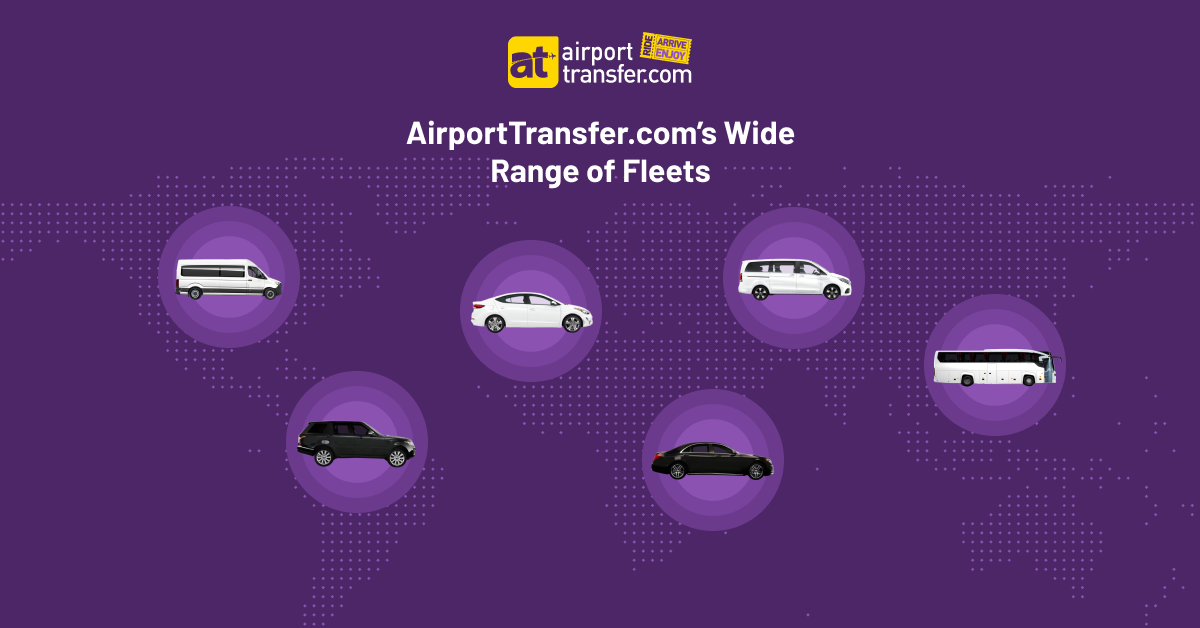 Looking for the best airport transfers in Manhattan? Please, take a detailed look at airporttransfer.com's private airport transfer fees and vehicles because the most convenient and reliable taxis for John F. Kennedy transfers are on AT. Moreover, you have free cancellations for the last 48 hours and a 100% refund.
You can rely on airporttransfer.com's professional and polite drivers for a comfortable, punctual and fast journey at fixed prices without any tips or additional fees. Executive Sedans, Minivans, SUVs, Limousines, Busses and many more car types are available for your John F. Kennedy Airport transfers. Getting to the airport with private transfers is always the safest and most convenient option.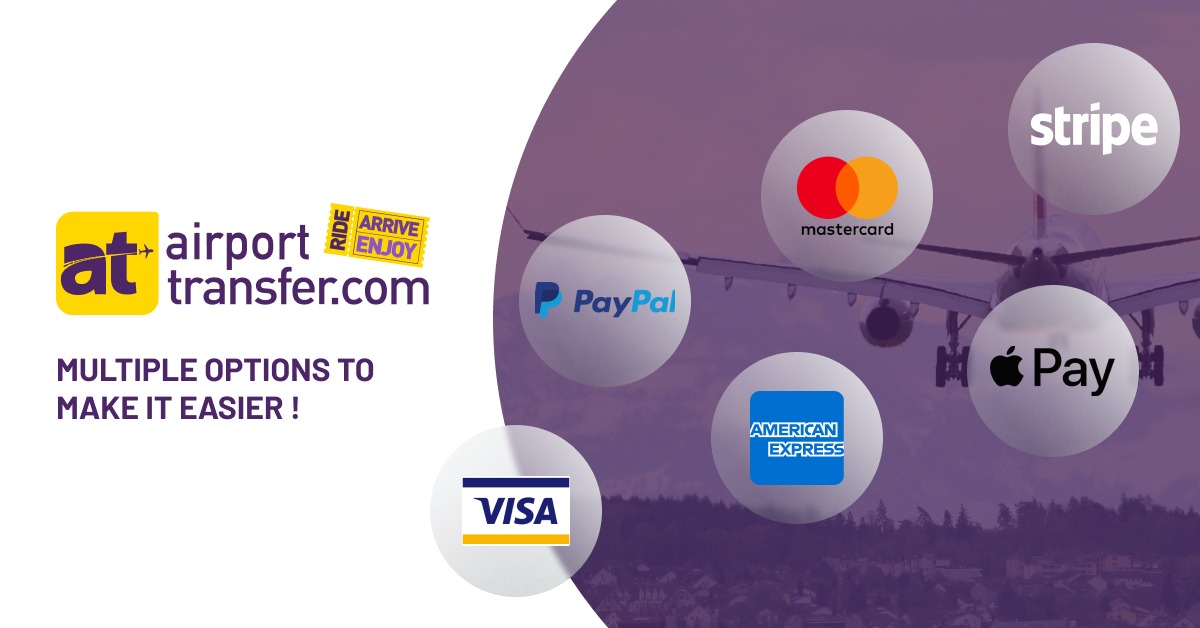 What You Need to Know About Airport Transfer Services? It will do you good to have a comfortable transfer in New York with hassle-free, fast and friendly drivers. You can choose luxury accommodation or economy fixed price taxis with the privilege of cancellation up to the last 48 hours. You can book a private airport transfer from Manhattan to John F. Kennedy Airport in just three steps with AirportTransfer.com.
In addition, there is an experienced Whatsapp support team that you can reach 24/7 for all reservations you will make through AirportTransfer.com. This professional and the best team is at the end of the phone to answer all your questions and needs. Refrain from thinking twice about contacting us.
By Bus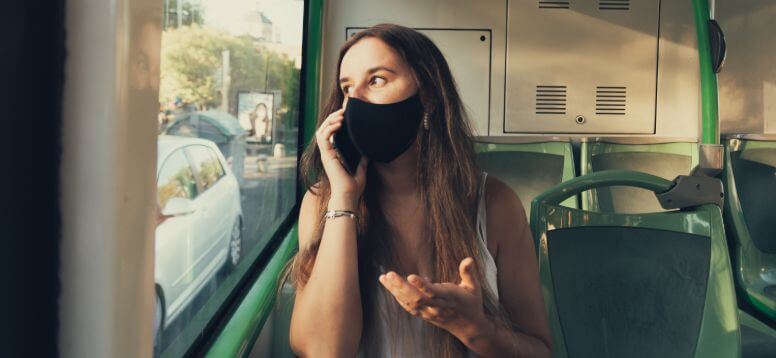 The NYC Airport bus company connects JFK Airport to Grand Central Station Bus to the city centre and train station. This route includes a stop at Port Authority Bus Terminal (west side) and Penn Station (midtown Manhattan). You can get off at any of these stops; the fare will always be $15. When you get off the plane, follow the signs "Grand Transportation" to find your bus stop. Buses run from 5 a.m. to 11:30 p.m., and they run roughly every 30 minutes. The $15 rate applies to everyone except children under three who do not pay.
The Manhattan bus terminal is located in the Grand Central Station train station, in the western part of the borough. If your hotel is far from the two terminus stations, you can take the metro or the train to continue your journey and reach your accommodation. In most of these buses, passengers can connect using complimentary WiFi access to the Internet network.
By Taxi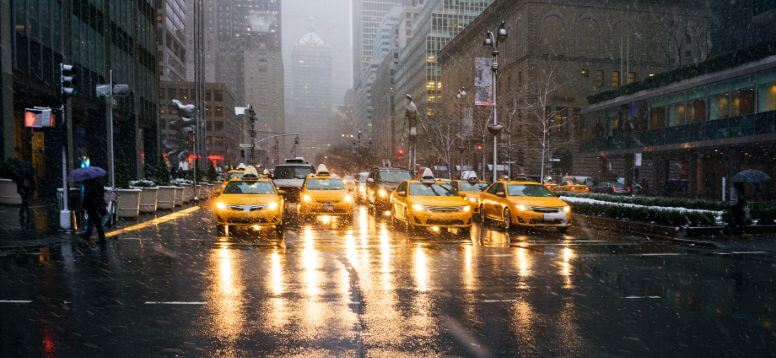 The taxi ride will cost you around $70 (JFK to manhattan taxi fare is $52 on the meter, plus the price of the toll and the tip, which is around 15%). It is economically attractive when you travel in twos or threes. In this case, turn to a taxi from JFK to Manhattan. When you arrive, follow the signs that tell you where the taxis are waiting and don't follow the touts who direct you to bogus taxis. You risk paying much more for your trip. Real taxis are recognizable by their yellow color (the famous Yellow Cabs), and the license is indicated on the vehicle.
By Shuttle (The Shuttle)
This option offers a perfect compromise between comfort and speed. An airport shuttle can be shared by several people, making it possible to obtain an economical rate of around $20 per passenger. The luggage is immediately placed in the hold, which means it is not cluttered during the journey. In addition, the shuttle drops off each traveller in front of their hotel in Manhattan and book your shuttle transfer. Once you clear airport customs, follow the signs "Ground Transportation." These small shared shuttles are available 24 hours a day. The disadvantage of this option is that the shuttle will drop off each passenger in the order of proximity to the hotels. If yours is the farthest, you may have to wait long. However, you should also know the disadvantages of public transfers.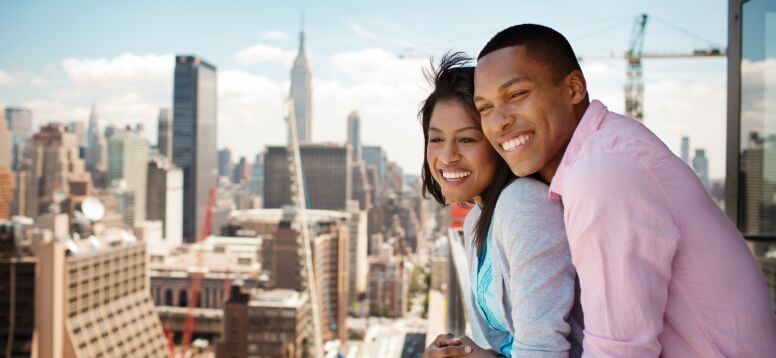 When to go to New York?
Spring is by far a good time to go to New York. Why? First of all, because the climate is mild there. Between April and May, temperatures are around 15 to 20°C, so it's the perfect time to visit the city and stroll through each neighbourhood. And do it on foot, if you feel able! Above all, take the time to go to Central Park, where the vegetation is lush. The trees are adorned with a thousand colours and make the place magnificent. The city has also planted tulips all over town. Spring is also the time when locals resume their outdoor activities. You will come across joggers who are finally taking advantage of the pleasant climate, and you will see children out walking with their parents on foot or bicycles and even in rickshaws!
In fact, there is so much to do in New York City! Even if hordes of New York Tours do not yet invade the city, the tourist influx increases (you generally have to book everything), and now is the time to take a cruise around Manhattan. Some last 1h30 others 2h30. Opt for the one that will allow you to take the most beautiful photos because you can finally see the New York skyline by boat. Otherwise, let yourself be tempted by bike rental and go along the quays of the Hudson; you will be entitled to a stunning panorama.
On rainy days, take refuge in New York's museums. Go and see the collections of the MET (Metropolitan Museum of Art), the MOMA (Museum of Modern Art), the Museum of Natural History, and the Guggenheim Museum. You will also have a great time in the Botanical Gardens.
Where to stay in New York?
HI NYC Hostel
HI NYC Hostel is a hostel located just steps from Broadway and about a ten-minute walk from Central Park. It is possible to rent rooms for four people there for around 80 € per night. This cosy hotel is approximately 31 kilometres from JF Kennedy airport.
By the way, for more details: 13 Cheap Hotels in Manhattan - Price & Distance
Beacon hotel
The Beacon Hotel is a 4-star hotel located near Central Park on the Upper East Side. It offers fully equipped 30 m² studios, with a large double bed, for €240 per night. Located in the heart of New York, this hotel is approximately 41 kilometres from JF Kennedy airport.
Frequently Asked Questions
You might be interested