If you're looking for a little bit of adventure off the beaten path, you'll want to check out these 15 hidden villages on Earth. From an Italian village frozen in time to a secluded community deep in the Amazon jungle, these places will give you a unique and memorable experience. So pack your bags and get ready to explore 15 secret villages on Earth.
⭐ By the way, maybe you are interested: 15 Free Things at Airports - You've Probably Never Heard
Our List of 15 Hidden Villages on Earth
What makes a village "hidden"? Is it because it's challenging to get to, or is it because the people who live there prefer to keep their village off the beaten path? There are certain villages worldwide that fit both definitions, but here are 15 hidden villages on Earth.
1- Popeye Village, Malta: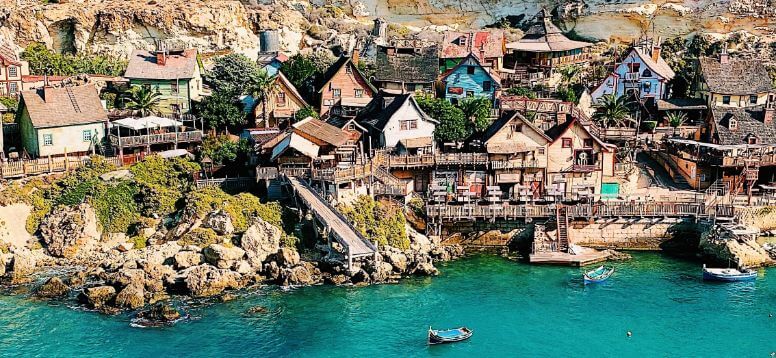 Popeye Village, Malta is a film set and tourist attraction located in the town of Mellieha, on the north coast of the Mediterranean island nation of Malta. The village was initially built as a movie set for the 1980 musical film Popeye, starring Robin Williams. Today, it is one of the top destinations for tourists, with various shops, restaurants, and activities for visitors to enjoy.
✈ The nearest airport is Malta International Airport which is nearly 20 km away.
2- Hallstatt, Austria: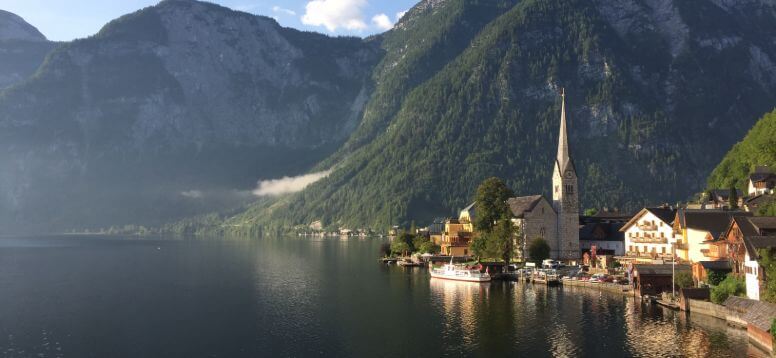 Hallstatt is a small town in Austria located in the Salzkammergut region. It's known for its picturesque setting on Lake Hallstatt and its well-preserved ancient Celtic village. Hallstatt is also a UNESCO World Heritage Site. It is one of the few hidden towns that you can find out there.
✈ The nearest airport to Hallstatt is Salzburg Airport (SZG), 55 kilometers away. Other airports within a similar distance include Munich Airport (MUC) and Innsbruck Airport (INN) (176.2 km).
3- Fenghuang Ancient Town, China: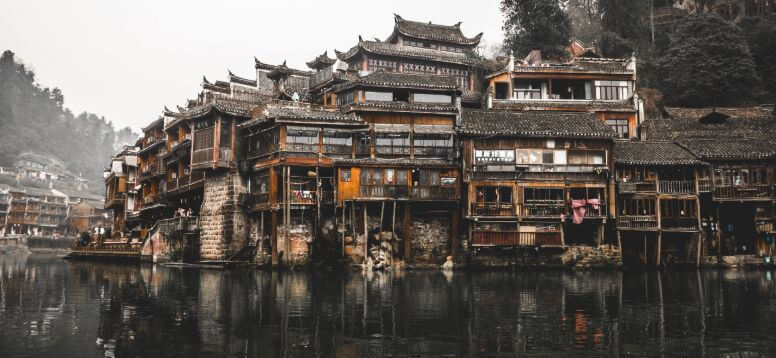 Fenghuang Ancient Town is a UNESCO World Heritage Site located in southern China. The town is known for its well-preserved architecture and traditional Chinese culture. Fenghuang was founded in the Qin Dynasty and had a history of more than 2,000 years. Today, the town is a popular tourist destination for domestic and foreign visitors. It is one of the most beautiful Asian villages.
✈ The nearest airport is Tongren-Fenghuang Airport in Guiyang, approximately 30 kilometers from Fenghuang Ancient Town.
4- O Cebreiro, Spain: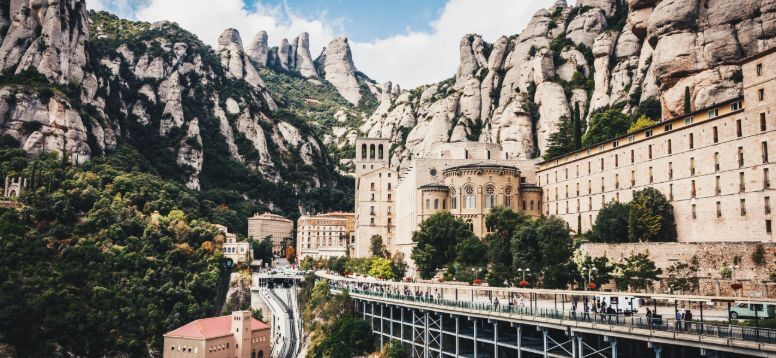 O Cebreiro is a municipality in the province of Lugo, Galicia, in northwestern Spain. It is located in the comarca of Arenteiro. The name "O Cebreiro" comes from the Latin word ciborium, meaning "larder" or "pantry." Migrants settled the area from Asturias in the 9th century. O Cebreiro is known for its rustic architecture and its traditional thatched-roof houses. It is also a popular destination for pilgrims on the Camino de Santiago.
✈ The Santiago de Compostela International Airport is the nearest (152 km).
5- Sintra, Portugal: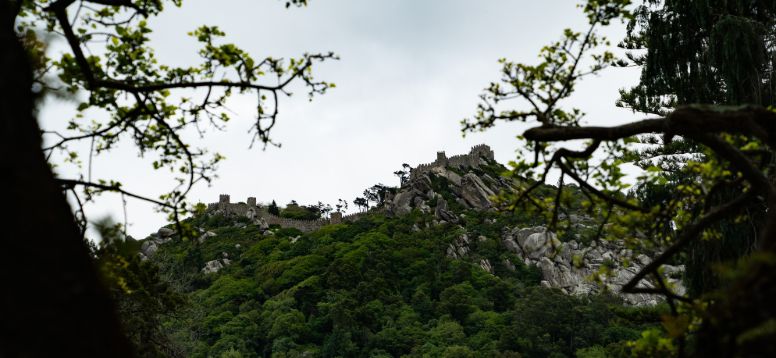 Sintra is a historic town located in the Lisbon region of Portugal. It is known for its picturesque scenery and romantic atmosphere. Many of its buildings are painted in vibrant colors, and it is considered one of the most beautiful towns in Portugal. Sintra is also home to several historic palaces and castles, making it a popular tourist destination.
✈ The nearest airport to Sintra is Lisbon International Airport (LIS), 21.9 kilometers from the city center.
6- Giethoorn, Netherlands: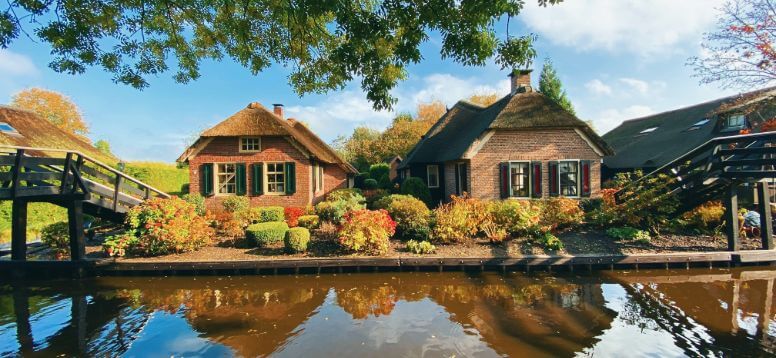 Giethoorn is a village in the Dutch province of Overijssel. It is located in the municipality of Steenwijkerland, about 8 km northeast of Steenwijk. The village has about 2000 people. Giethoorn is sometimes called "Venice of the North" or "Venice of Holland." This is because many of the houses are built along canals. In addition, there are no roads in Giethoorn, only paths, and bridges.
✈ Giethoorn is linked to the nearest airport, Groningen Airport (GRQ), by a road that takes approximately 30 minutes. Also, popular airport is Amsterdam Schiphol Airport , 130 kilometers from the village.
7- Ortahisar, Turkey: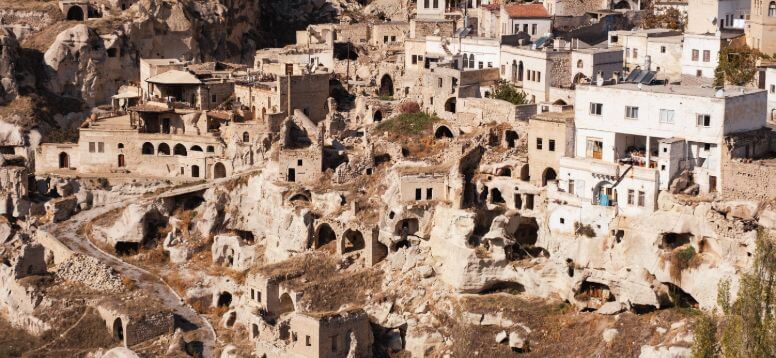 Ortahisar is a small village located in the central Anatolian province of Kirsehir. The village is best known for its imposing castle, which overlooks the surrounding countryside.
The origins of Ortahisar castle are unknown, but it is thought to date back to at least the 13th century. Over the years, the castle has been used as a fortress, a prison, and even a shelter for refugees. The purpose changed, but the buildings remained. Today, it is open to visitors and can be explored by climbing up its winding staircases and narrow passages.
✈ Nevsehir Airport (12 km) is the nearest airport to Ortahisar.
8- Shirakawa-go, Japan: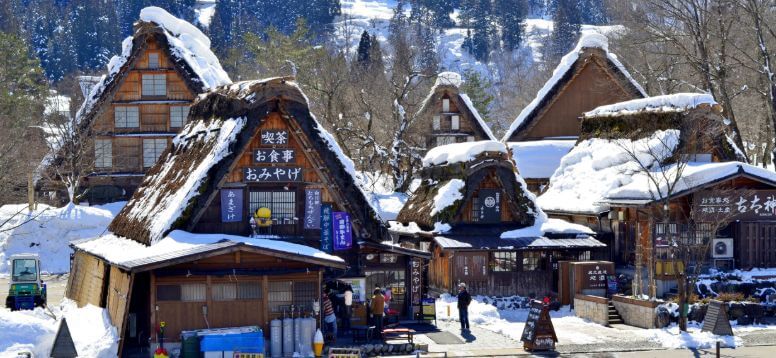 Shirakawa-go is a small village in Japan that is best known for its traditional Gassho-zukuri farmhouses. These houses are built with a unique technique involving interlocking timbers to create a robust and earthquake-resistant structure. The roofs of these houses are also very distinctive, as they are incredibly steep and thatched with straw.
✈ The nearest airport to Shirakawa is Fukushima (FKS) Airport, 22.7 kilometers away.
9- Ait Ben-Haddou, Morocco: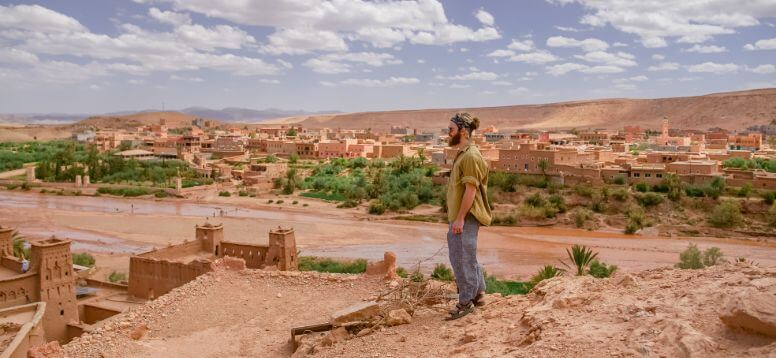 Ait Ben-Haddou is a small Berber village in the Atlas Mountains of Morocco. The village is situated on a hilltop and has a medina, or fortified city, a UNESCO World Heritage Site. The buildings in the medina are made of red Earth and date back to the 12th century. Ait Ben-Haddou was once an essential stop on the trans-Saharan trade routes, and many traders built houses here.
✈ The closest airport to Ait Benhaddou is Ouarzazate (OZZ) Airport, 24.3 kilometers away.
10- Cua Van, Vietnam: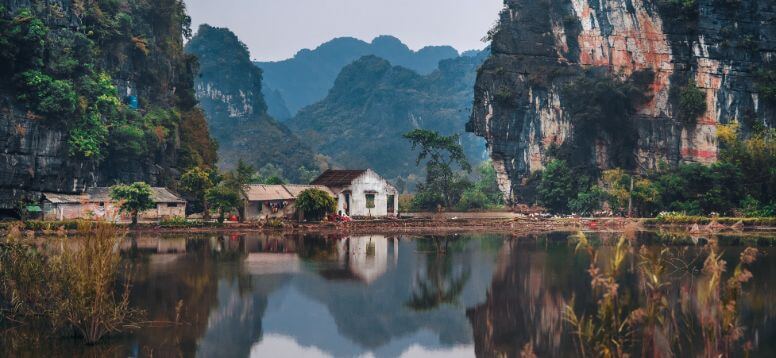 Cua Van is a fishing village in Ha Long Bay, Vietnam. The village is known for its floating fishing village, composed of houses built on stilts in the water. The village has been inhabited for centuries and is said to be the birthplace of the legendary dragon-knight Lạc Long Quân.
✈ The Noi Bai International Airport is the nearest airport to Cua Van. It can be the most peaceful town in the world.
11- Juzcar, Spain:
Júzcar is a small town in the province of Malaga, Andalusia, southern Spain. In 2011, the village was painted entirely blue to promote the release of The Smurfs movie. Júzcar's streets, churches, and buildings were all repainted with a light blue exterior coating.
✈ The nearest airport to Juzcar is Gibraltar Airport, which is 54.8 kilometers away. It is one of the best towns in Europe.
12- Reine, Norway: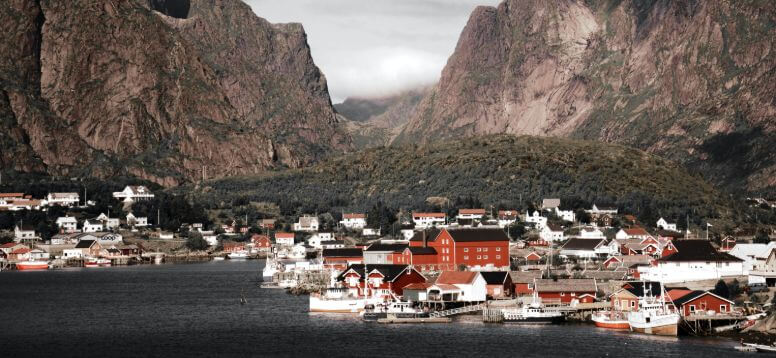 Reine is a small village located in the municipality of Lofoten, in Nordland county, Norway. It is situated on the island of Moskenesøya, in the Lofoten archipelago. With just over 300 inhabitants, it is the most populated village in Lofoten. The village has an active fishing industry and is also a popular tourist destination because of its stunning scenery.
✈ Reine is located 32 km away from Leknes Airport (LKN), the nearest airport.
13- Ping'an Village, China: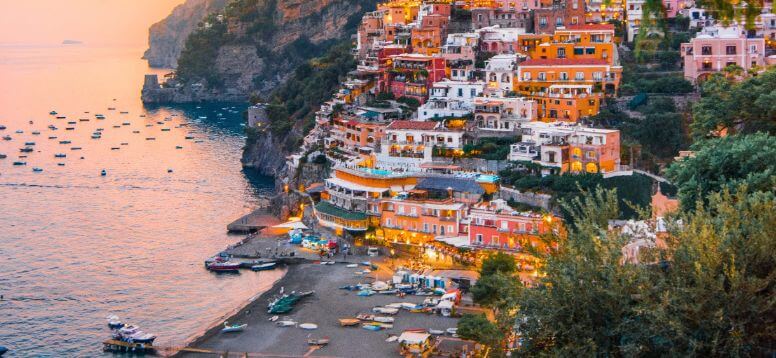 Ping'an Village is a small village located in the Longji Rice Terraces of China. The village is home to around 20 families, all of whom are farmers. The rice terraces in the area date back centuries and are a significant tourist attraction. Ping'an Village is known for its traditional buildings and its scenic setting. It is one of the unknown places around the world.
✈ The Lanzhou Zhongchuan Airport is the nearest airport which is 50 km away.
14- Wengen, Switzerland: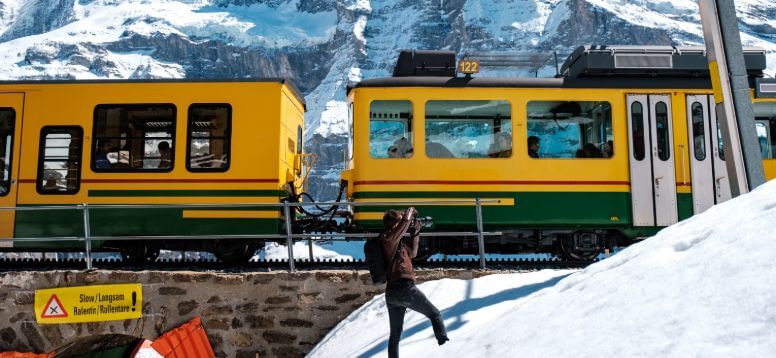 Wengen is one of many Switzerland villages located in the Bernese Oberland region. It is a popular tourist destination due to its scenic location in the Alps. Wengen is accessible by train from Interlaken and has a cable car that takes visitors to the Jungfraujoch, the highest railway station in Europe. Some of the main attractions in Wengen include hiking, skiing, and mountain biking.
✈ Wengen Station is located 47 kilometers from the Bern (BRN) Airport.
15- Bibury, England: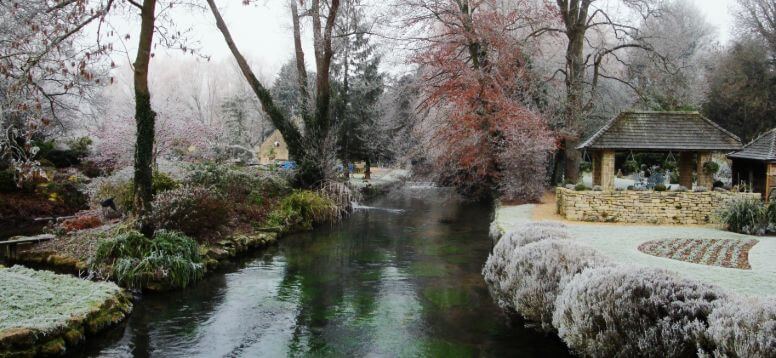 Bibury is one of the best England villages that you can find. The town is known for its picturesque riverside setting and many historic cottages.
Bibury was first mentioned in historical records in the 7th century, and it has been inhabited ever since. The town was once an essential wool-trading center, and it continues to be a popular tourist destination today. Thanks to its idyllic location and charming architecture, Bibury is often referred to as "the most beautiful village globally."
✈ The nearest airport is Bristol (BRS) Airport, 45.9 miles away. Other nearby airports include:
Conclusion:
If you're looking for an exciting and off-the-beaten-path travel destination, consider one of the hidden villages on Earth we've highlighted. From remote mountain hamlets to seaside towns that time seems to have forgotten, these villages offer a unique and relaxing experience far from the hustle and bustle of mainstream tourism. And if you need transportation to or from any of these 15 hidden villages on Earth, don't hesitate to contact AirportTransfer.com – our team is here to make your journey as smooth and stress-free as possible. So, what are you waiting for? Those 15 hidden villages on Earth are waiting for you.
You might be interested
Browse Airports for Airport Transfers