Gdansk Lech Walesa Airport Transfers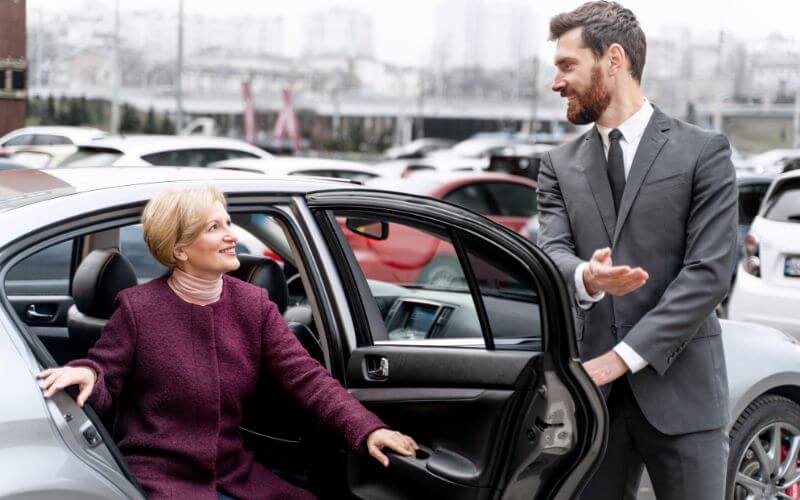 Gdansk Airport is a frequently visited connection point due to its proximity to resort areas and the unique texture of the region.
Private airport transfers to Gdansk Lech Walesa are the most practical solution for transportation to Sopot, Hampton by Hilton or Hampton by Hilton cities, when renting a car is risky when you are not familiar with the city and Gdansk Lech Walesa Airport taxi services are not reliable with inconsistent prices.
You can book a private airport transfer from Gdansk Airport to Old Town. AirportTransfer.com provides the fastest, and most comfortable journey anywhere in Tricity.
AirportTransfer.com ensures a safe journey with Gdansk's best drivers. It allows you to choose what you want by comparing prices between companies that meet your criteria. Book your transfer just in 3 steps and enjoy the journey.You can have 24/7 assistance from our customer support team on WhatsApp.
When making a private GDN Airport transfer, confirm the pickup and drop-off location, the type of vehicle, and the price. We provide additional services such as meet-and-greet at the airport, baby seats, elderly assistance, red carpet, pet-friendly taxis or luggage assistance. Researching and comparing prices and reviews before booking a private airport transfer service.
Gdansk airport transfer services offer a convenient way to get to and from the airport. With us, you'll have a dedicated vehicle and driver just for you and your group. AirportTransfer.com is the best option if you have a lot of luggage or want a more reliable and personalized experience.
Gdansk Lech Walesa Airport Public Transportation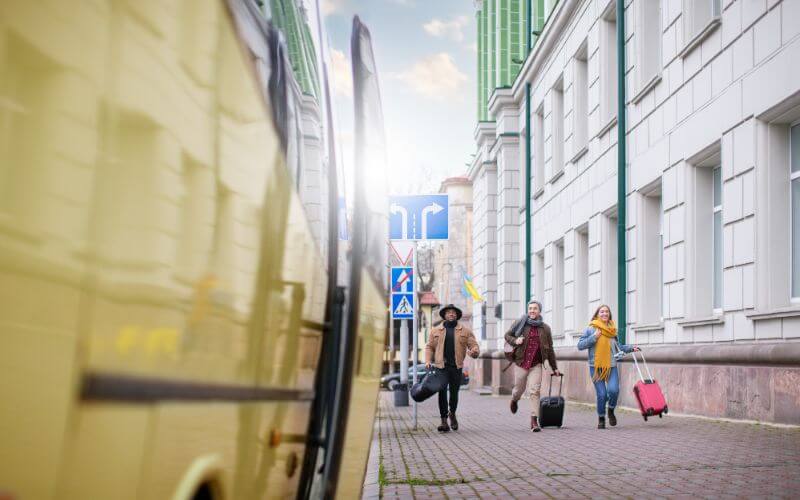 Airport taxi Gdańsk operates 24/7 in front of the terminal building. You can use the Pomeranian Metropolitan Railway (PolRegio) and SKM lines to reach Gdansk Lech Walesa Airport to the old town by rail. The railway station is right next to the T2 passenger terminal.
The route of the SKM train line:
Gdansk Wrzeszcz > Gdansk Niedzwiednik > Gdansk Bretowo > Gdansk Jasień > Gdansk Kiełpinek > Gdansk Matarnia > Gdansk Port Lotniczy > Gdansk Rebiechowo > Gdansk Osowa > Gdynia Karwiny > Gdynia Stadion
The route of the PolRegio train line:
Gdansk Wrzeszcz > Gdansk Niedzwiednik > Gdansk Bretowo > Gdansk Jasien > Gdansk Kielpinek > Gdansk Matarnia > Gdansk Port Lotniczy > Gdansk Rebiechowo > Rebiechowo > Pepowo Kartuskie > Zukowo Wschodnie > Zukowo > Borkowo > Dzierzazno
There are four lines for the Gdansk Lech Walesa Airport transfer by bus. From Gdansk Glowny (No. 210 and night line N3), from Gdansk Wrzeszcz (No. 110), Sopot (No. 122). Nightline ticket cost is a little more expensive than day line. Tickets can be purchased from ticket machines and from the driver.