We've put together an enlightening blog about the best vacation spots for seniors. Because retirements are great times to travel. You have plenty of time and you know what you want and what kind of holiday you need. Now is the time to take that wonderful vacation that you had in mind during the years you worked! So what do you need? Where do retirees go on vacation? To find the answers to these and similar questions, please continue reading the article. Below we have provided a great list of places for seniors to visit on vacation. Here, trip ideas for seniors!
Spring Resorts for Seniors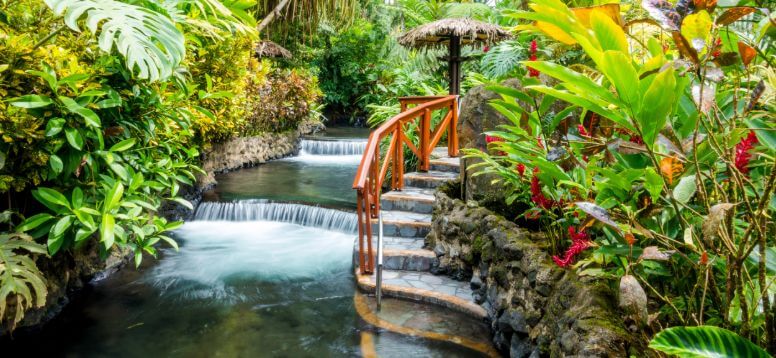 Spring is definitely the best vacation time for seniors. Warm weather, occasional rain, newly blooming colorful flowers, a warming sun and a free journey. There are so many resorts in the world where you can rest your soul in spring! Whether you are alone or with family, you should definitely visit the following points.
Great Cedar Lodge: Missouri
Are you retired? Or you've decided to retire and are looking for a great place for spring break. Then check out Big Cedar Lodge. Because this place is truly incredible. Located in the USA, this resort is a wilderness-themed location in Missouri's Ozark Mountains. Yes, you didn't read it wrong. Because when you come here, you will stay in a forest house. Just like in fairy tales… Set in a 4,600-acre forest, Big Cedar Lodge has a log cabin, luxury cottage and a glamping unit at Camp Long Creek. Of course, you decide where you want to sleep. There are also 5 large and small golf courses here. Rest your lungs a little and take pleasant walks in this oxygen-rich forest. Explore the majestic waterfalls by riding electric cars. Or even take a trip to the Top of the Rock Lost Canyon. There is even a professional fitness trainer here who can assist you.
Bungalows Key Largo: Florida
If you are looking for the best vacation spots, you should try Key Largo. First of all, I have to say that this is a facility for adults only. Also, how about resting your head in this all-inclusive tropical oasis? Whether you want to stay in a cute bungalow built by the sea, or stay on a set among lush gardens with an open shower. This place will be really good for you!
There is also a wide variety of water sports for retirees interested in water sports. For example, activities such as canoeing, snorkeling and surfing can bring you back to your old youth years. You can even come face to face with very interesting sea animals while doing these sports. During your holiday, you can leave all your tiredness behind by going to the steam room and open-air therapy cabin at the Zen Garden Spa.
Split, Croatia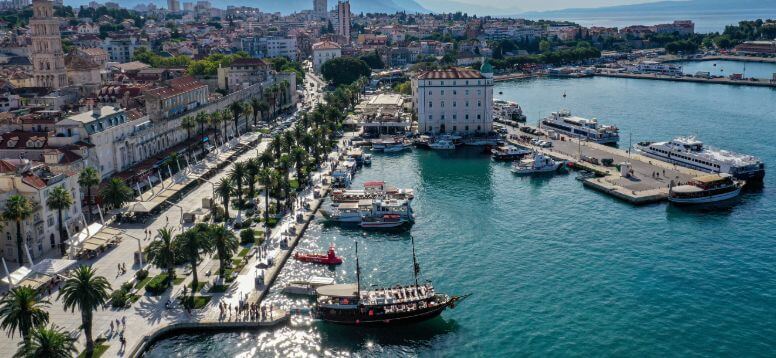 Croatia is an extremely attractive destination for retirees. The city of Split, which is among the popular holiday spots for the elderly, has a wonderful coastline. Split, the second largest city in the country, attracts the attention of retired travelers with its mild climate. The rate of speaking English in the country is very high, so you can come here and have a comfortable holiday. Diocletian's Palace, which is considered a natural heritage, symbolizes Roman ruins. Considered the largest Roman Palace ever built, this place will really interest you.
Summer Resorts for Seniors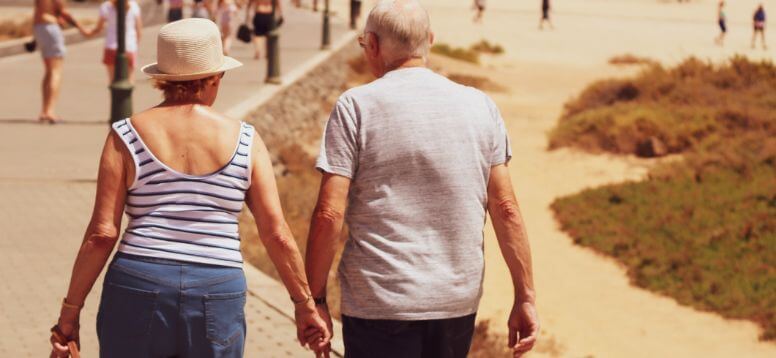 Seniors can have fun too, you don't have to be young to take a summer vacation. There are many resorts in most parts of the world where you can have a peaceful summer vacation. Wouldn't you like to enjoy the summer as a free retiree? We have researched the most beautiful destinations and accommodation for you. Here are travel tips for seniors in summer time!
New Orleans, Louisiana
If you live in the USA and are wondering where the vacation spots are near me, you can consider New Orleans. The city is a great resting point with its french culture and magnificent heritage. As adults, you may value hospitality. New Orleans Jazz music, Cajun cuisine and crazy Mardi Gras celebrations are an unforgettable destination for tourists. If you're considering a vacation in New Orleans, you should explore the popular Bourbon Street and the French Quarter. You can also ride along the coast in horse carriages along the Mississippi River.
Firebird Tours, Fort Lauderdale
We have an interesting proposition for senior travel groups. You can take a fun travel tour through Fort Lauderdale. How is it? With international offices in Australia, Switzerland and Malta, Florida-based Firebird Tours offers the opportunity to have a pleasant holiday by taking people who are at least 50 years old to popular destinations around the world. You can have a comfortable and enjoyable journey with the company that organizes tours through popular destinations in Europe, Asia, the Middle East, South Africa, Morocco and North America. Moreover, national park tours for the elderly, which retirees love, are also included in these trips. What kind of themes do you like to travel on? For example, could it be gastronomy or architecture? Maybe you want to explore the northern lights. Visit fun spots with Fort Lauderdale!
Autumn Vacation Spots for Seniors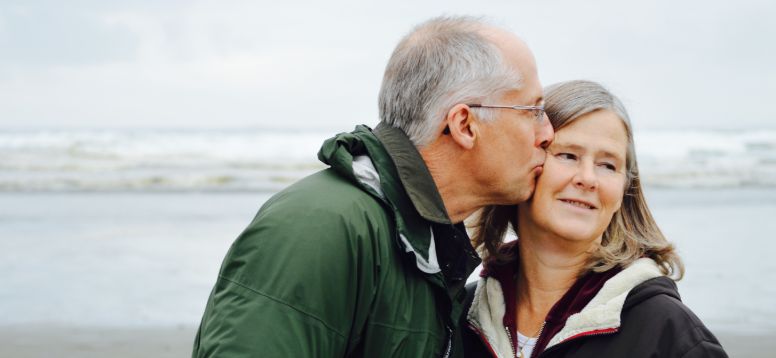 Autumn is the harbinger of winter. Would you like to have a holiday accompanied by rain before the weather gets cold enough? Especially historical tourist places and holidays with nature views can be great spots for retirees in the fall. So, where are the senior trip places at this time of the year, let's explore together!
Santa Fe, New Mexico
This is the oldest state in America, and it has a very colorful history. Because everything here is designed with a unique charm and is filled with quality art galleries! If you are a retired person who enjoys visiting museums, you should know that there are extraordinary museum places. In fact, we should say that one of the places with the most galleries and museums in the world is New Mexico. All these beauties we mentioned are located in the center of the city. so you can walk to all touristic spots. It is among the best holiday destinations for retirees with its delicious food, abundant oxygenated air, natural beauties and green landscapes.
Williamsburg, Virginia
Retirees who are interested in history will love this suggestion. Because there are 26 Colonial Houses in Williamsburg. Don't be surprised, we're being honest. You can take a pleasant walk to visit the saddlebag, blacksmith, wig shop and pharmacist in the area. It is possible to meet historical characters such as First Lady Martha Washington during your walk! There are costumed characters everywhere here. These characters reveal the whole reality of America's early years. No matter how many American history books you've read, Williamsburg tells you all the facts. By staying here for a short time, you can learn everything about the past by experiencing it.
Safari, South Africa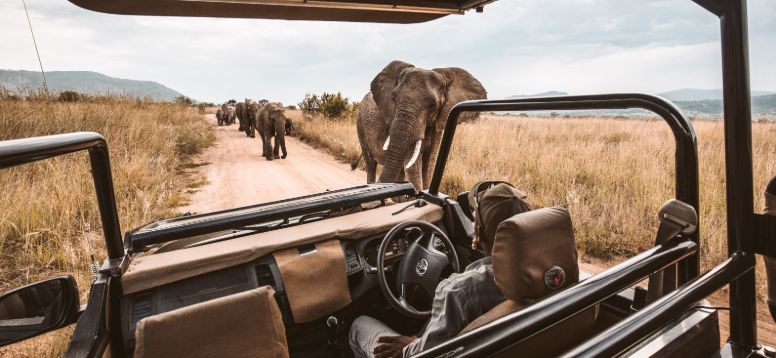 How about an adventurous retirement vacation? South Africa may seem a little scary to you, but autumn is the best season to visit this region. If you are interested in the animal kingdom, you can go on a pleasant safari tour. You can have very different experiences with lions, tigers, cheetahs, elephants, camels and giraffes. You will be really surprised to see all these animals in their natural habitat. Also, safari tours are a great activity for the elderly. Because they can explore the environment without having to get off in comfortable vehicles during their travels. You should definitely see South Africa's Table Mountain, its vineyards and the country's golden beaches.
Winter Resorts for Seniors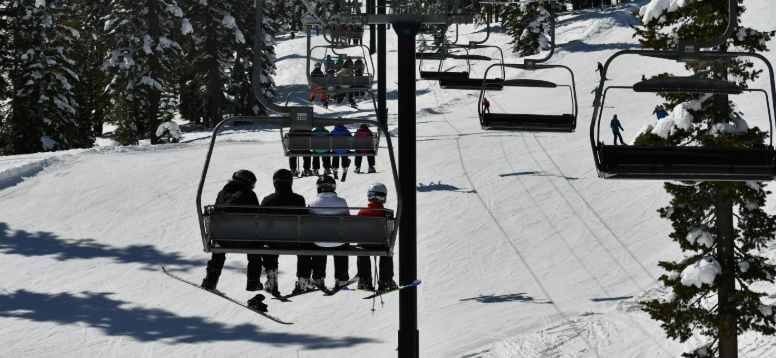 Whether you are retired or a student! When it comes to winter holidays, the first thing that comes to mind is ski resorts. But you don't have to be interested in skiing to join a winter adventure. For retired travelers, there are spots where you can both have a ski holiday and explore nature. Here you can do whatever you want and enjoy the freedom.
Alaska Tour
When it comes to winter holidays, the first thing that comes to mind is the northern regions. So one of them is Alaska! Maybe going to Alaska in the cold as an elder may scare you, but this is a truly wonderful place. The state has a wide variety of marine life, penguins and polar bears. This place is like a really fascinating documentary. Also, you may not feel the cold by wearing enough thick and thermal clothing. You can explore Alaska with other retired friends like you. It will be much more fun to have a holiday with a crowd. If you are both retired and adventurous, you can take a winter vacation in Alaska.
Zermatt, Switzerland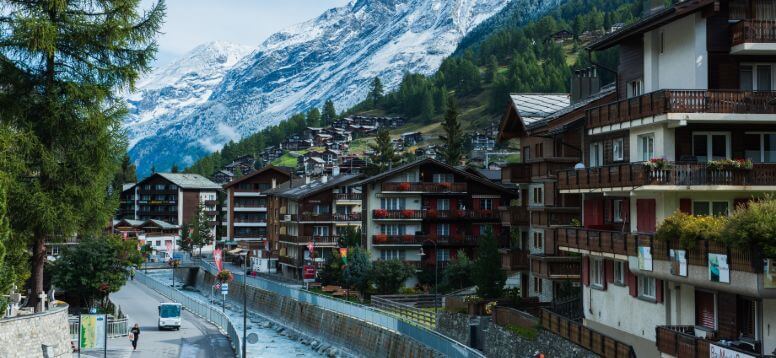 If you are not interested in skiing, you can have a pleasant winter holiday in Zermatt, a popular holiday destination in Switzerland. And the good news is, this place is great for retirees looking for a low-cost vacation. Retirees who want to have a winter holiday in a budget-friendly place can choose Zermatt, Switzerland. The streets of the city are famous for being peaceful. You can also shop at affordable stores that fit your budget. You can visit the region with a good walk and snowshoe and drink your soup by looking at the magnificent mountain views.
By the way, the hot red wine served in the Igloo Bar, which is made almost entirely of ice, is delicious.
You might be interested