Beijing, a large city in China, can welcome you with Beijing tourist attractions, day trips, and many other unforgettable experiences that will be yours once you decide to take a trip to Beijing. You can visit the tourist spots in Beijing, such as Lama Temple, Olympic Park, and the Gate of Heavenly Peace.
🇨🇳 With almost 22 million people living in it, Beijing is a great city to offer you a great time. There are many beautiful places to visit in Beijing. Beijing will attract you also because it has 7 UNESCO World Heritage sites. Do not worry! You will have the best time here if you decide to visit Beijing.
What is the Famous Thing in Beijing? - Popular Attractions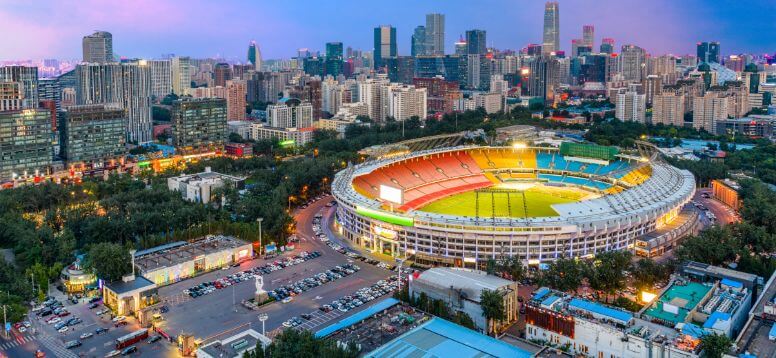 As a city full of attractions and a cultural background, there are many famous places in Beijing. Here, we will look at the best tourist spots in Beijing, such as the Forbidden City, Jingshan Park, Tiananmen Square, Imperial Garden, and many more Beijing attractions.
⭐ What to Do in Japan For 1 Week?
Beijing is famous for all these glorious places, but it will also offer you traditional Chinese food, which will doubtlessly mesmerize you because you will be trying them in their homeland!
1. Lama Temple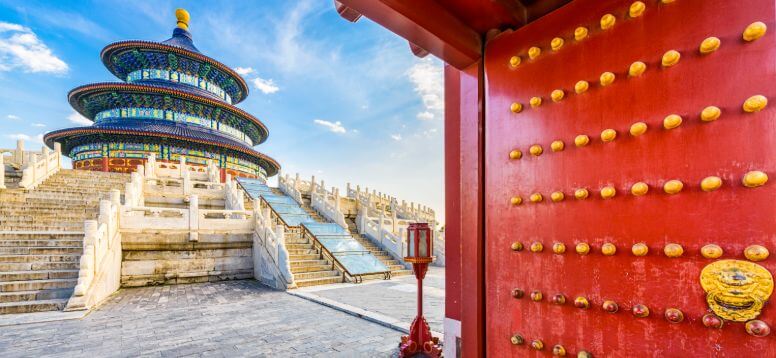 A great temple devoted to Buddhism, the Lama Temple is one of the best tourist attractions in Beijing. First, it was a palace, but then it became the highest Buddhist temple in Beijing. It has great cultural importance. A significant building called the Pavilion of Four Thousand Fortunes is located here, which is worth a visit. The Lama Temple is also a part of the "Forbidden City ." Even the names of the halls will give you some peace if you are looking for it. Five of the halls are called the Gate Hall of Harmony and Peace, the Hall of Everlasting Protection, the Hall of the Wheel of the Law, and the Pavilion of Ten Thousand Happiness. It will help if you put visiting the Lama Palace on your things to do in Beijing list.
2. Olympic Park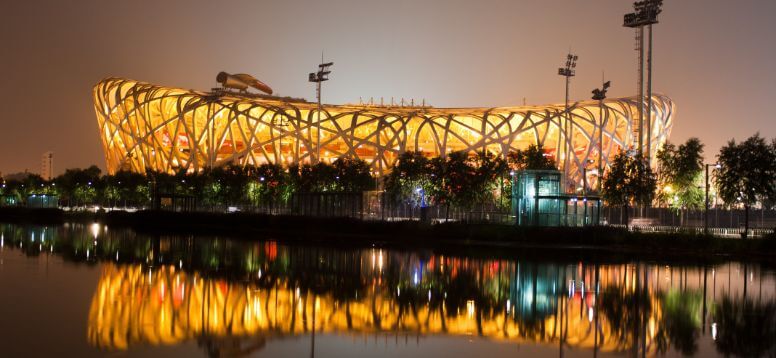 This park in Beijing has the value of being one of the best places to visit in China. Many attractions are included in this place, such as the Water Cube, Forest Park, and the Bird's Nest. If you decide to visit Olympic Park, you definitely should make sure you also see these specific attractions. The design of this park is also appreciated all around the world. The 2008 Summer Olympics were held here. The Olympic Park is magnificent enough in the morning. However, it is a show with fascinating lights at night. So, if you are looking for things to do in Beijing at night, visiting this place should be one of them.
⭐ Maybe you are interested: Nearest Things to Do to Beijing Capital Airport
3. Tiananmen Square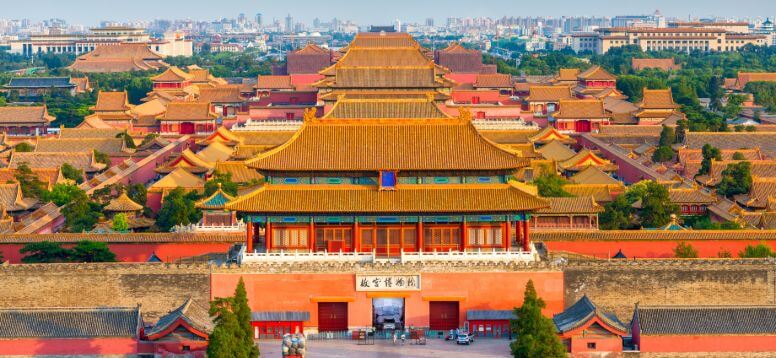 Visiting Tiananmen Square is one of the cultural things to do in Beijing. This place has significant historical importance since it was the square where the 1989 protests happened. Every country has some memorable places that carry the history and stand as a historical figures. Tiananmen Square is one of those historical figures in China, Beijing. It is also referred to as the "Gate of Heavenly Peace" as the translation of the word "Tiananmen ." Gate of Heavenly Peace is the door that will take you to another great Beijing sightseeing spot, Forbidden City.
4. Forbidden City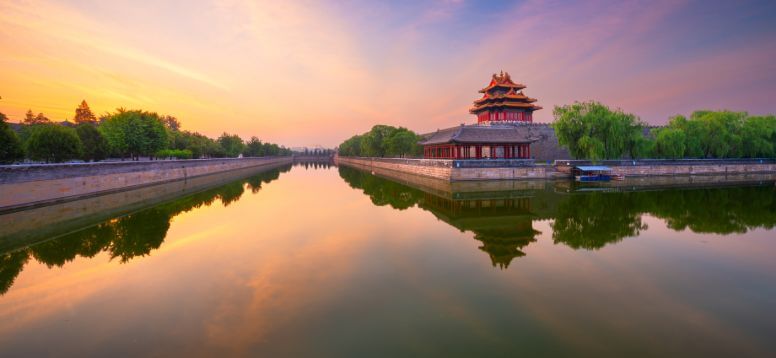 For a certain period, Beijing city was known as the Forbidden City because of the interdiction that the emperor implemented. It has a perplexing and attractive architectural design. According to historical records, during the reign of the Ming and Qing Dynasties, its garden was the imperial garden. Here, there is a place called "Palace Museum" which exhibits many different art collections. It is safe to say that the Forbidden City is the best in Beijing. It was prohibited to leave or enter this part of the city back in the day if the emperor did not permit it.
So, trust me, it will be a great pleasure to visit this Forbidden City. Also, the Forbidden City is the place that encompasses most of the important tourist attractions and landmarks of Beijing. Once you decide to visit the Forbidden City, many of the other beauties of the city will be all around you, and you will be able to visit these places easily. Visiting the Forbidden City will help you create unforgettable memories that you can share with your loved ones.
⭐ Top 70 Most Beautiful National Parks in the World
5. 798 Art Zone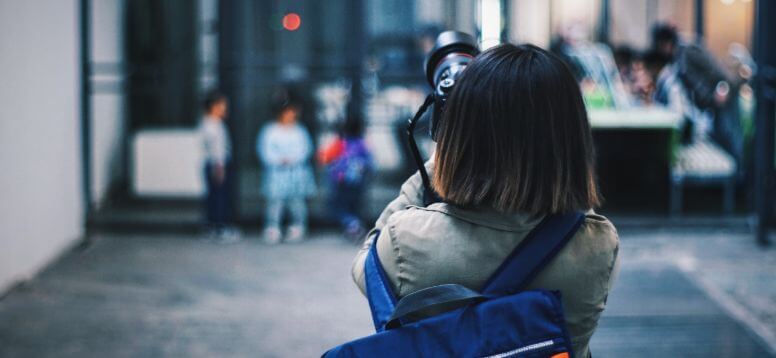 798 Art Zone is an artistically beautiful place to visit, and it is one of the most popular places to visit in China. This artistic zone consists of several old buildings that carry their history. These old workshops could remind you of war and soldiers back in the day, but now, it works as a museum of innovative and exciting art pieces. This place is an art factory filled with exhibitions that will feed your soul artistically. After you feed your soul with art, you can also feed yourself at restaurants and cafes. Lots of cafes serve delicious Chinese food here.
6. Beihai Park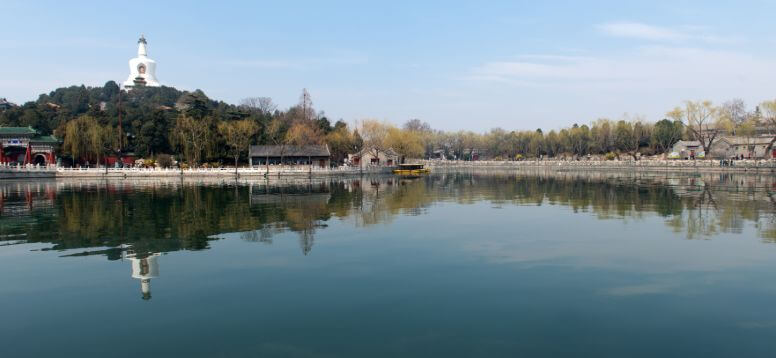 Beihai Park is located in the Forbidden City. It is a peaceful place where you can take calm walks and enjoy yourself. There is a beautiful view here as well as many exhibitions to witness. The gardens will mesmerize your mind, and the lakes will accompany them throughout your visit. If you want to get yourself into nature to add a little peace to your visit, the beautiful gardens here will help you get that peace. If you wonder about Beijing places to visit, remember that Beihai Park is one of those places you will not want to miss. It is an excellent place for especially day trips.
🦠 You should review this: How To Travel in a Post-COVID World?
7. Drum and Bell Tower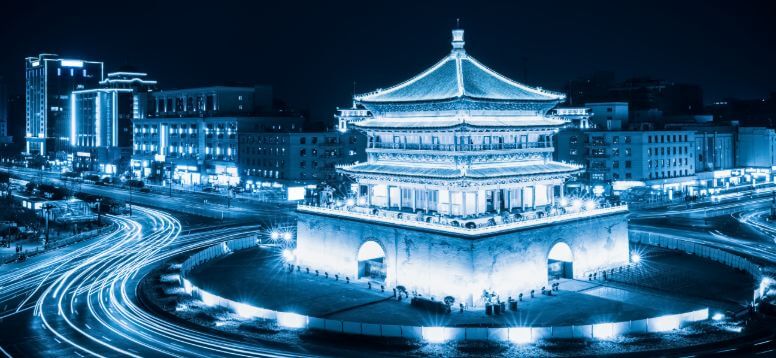 Again, Drum and Bell Towers are included in the Forbidden City. These towers are high and have attractive architectural designs. Drum Tower will attract you because it has an excellent performance done hourly. These towers were used to tell the time back in the day. Their historical background and importance are undeniable in Beijing. To be precise, in all of China, the significance of these towers is accepted and appreciated. If you ever visit these towers, make sure that you get the chance to watch one of these performances because you will be able to catch them every hour of the day. Interesting, isn't it?
8. The Summer Palace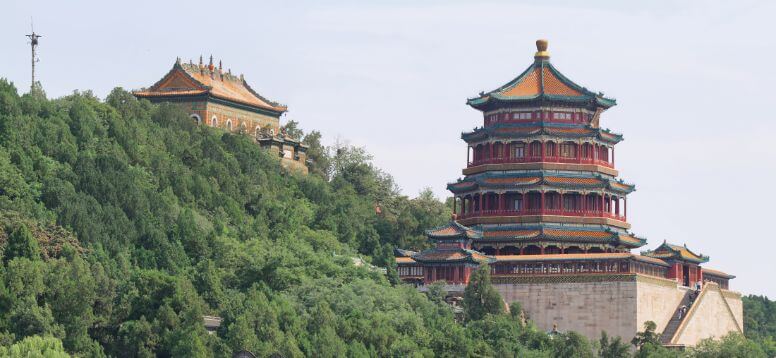 The Summer Palace is a place to visit in Beijing that will give you all summer feelings and bless your soul with its sweetness. The architecture, the views, and the atmosphere are all the pieces of this glorious palace that will give you a sense of peace and joy. It is not only a heaven for your soul with all the beauty it presents but also a cultural heritage in Beijing. Make sure you plan your trip to the Summer Palace when you visit Beijing because it will be worth it if you make time for this visit.
9. Coal Hill Park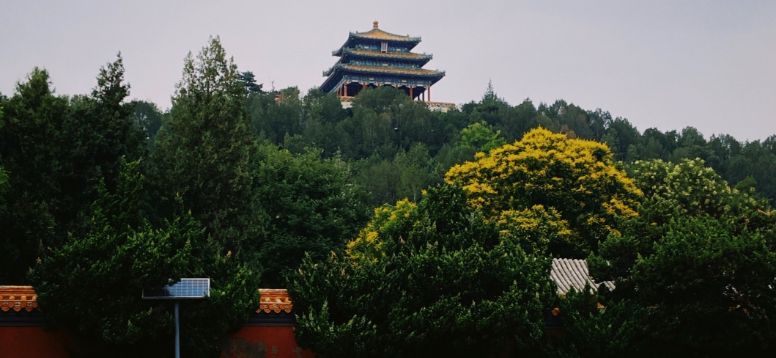 Coal Hill City Park is a park in Beijing, and it is also commonly called "Jingshan Park ." This park will make you feel like you are hidden between trees and branches in the middle of the woods. Being present here will give you the feeling of being intertwined with nature as a human being. Yes, it is a place that makes you feel closer to nature, but it is also literally close to the other places you will most likely visit in Beijing.
One of the best parts of this visit will be that many of the places you should visit are close. So, if you plan your visit right and play your cards right during the visit, you will have the chance to make time for all the important places in Beijing.
⭐ 15 Free Things at Airports - You've Probably Never Heard
10. National Museum of China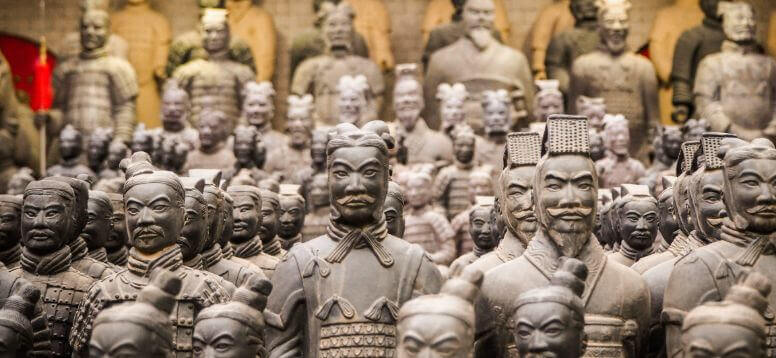 Visiting the capital of a country but not paying a visit to its national museum would not be mindful, especially when the National Museum of China is a place where you can experience unforgettable memories. There are lots of art collections exhibited here. The National Museum of China represents the country's historical and artistic exhibits and collections.
Visiting a country must mean getting to know its culture and history. To that end, you must visit the National Museum of China to get a brand new perspective to view the country. It will be a memorable experience for you, and it will let you embrace the country you are visiting.
⭐ Absolutely useful: Tips for Booking a Good Hotel Online - 2022 Guideline
Beijing as a Vacation Spot
As a historically and culturally strong capital city, Beijing has a lot to offer. Here, you will have unique experiences to remember your whole life. You will get to see the 7 UNESCO World Heritage sites if you plan your trip accordingly. You will see many mesmerizing tourist attractions, such as the Olympic Park, Beihai Park, Lama Temple, the Gate of Heavenly Peace, etc. However, you will love traditional Chinese dishes such as Peking Duck, Peking Rolls, Noodles with Sesame Sauce, and many other traditional dishes. Believe me; your Chinese cuisine experience will be different when you try it in Beijing.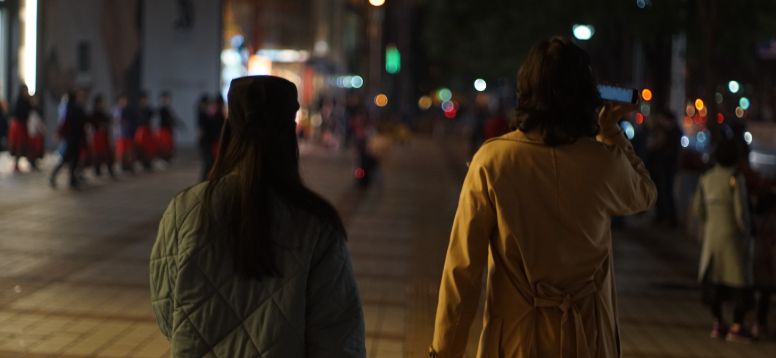 Visiting Beijing will be fun because there are countless things you can do here. If you are worried about how to plan your trip in the best way so that you do not miss anything significant, you can always check out Beijing tour packages. Also, Beijing is a great place when it comes to outdoor activities. You can go on a hike and explore nature to get some peace into your system.
You might be looking for things to do in Beijing in winter; then skiing might be your thing. Maybe you are looking for things to do in Beijing this weekend, then one of the best recommendations would be to visit some tourist attractions in Beijing like Tiananmen Square.
⭐ Traveler guide: What to do When You Lose Your Luggage
Is Beijing Safe for Foreigners?
Beijing is a pretty safe place where you can spend your precious time without worrying about it. You do not have to put in the extraordinary effort; you should only be as watchful as you usually are in any big city. Since there are many good things to do in Beijing at night, you may want to be more careful when you are out at night. Keep your personal belongings next to you, avoid being alone in less crowded areas, and you will be safe. Beijing can be counted as one of the safest capital cities globally. Put your mind at ease and enjoy your time here!
Airport in Beijing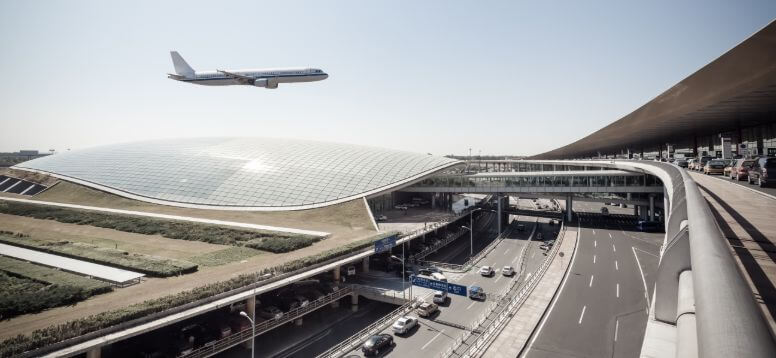 Beijing Capital International Airport and Beijing Daxing International Airport are the two important airports that should come into your mind when planning a trip to Beijing. Once you arrive at one of these airports, you will want to reach your destination as safely as possible to start your trip without delay and enjoy each day you spared for this vacation.
⭐ Definitely read this article: ​​12 Things to Consider When Booking Airport Transfer Services
The safest and most reliable choice would be Airporttransfer.com to benefit from airport transfer services.
By choosing a private airport transfer, you will be able to benefit from the additional services and %100 refunds provided for you.
These private transfer cars are safe, comfy, fast, and reliable.
They will take you to your destination safely and quickly.
So, you will not have to waste time and deal with public transportation, which will make you give your trip a tiring start.
So many memorable experiences are waiting for you in Beijing; pack your bags!
You might be interested