Well, the problem is that there is A LOT to do. The question is," what can you do in 7 days in Japan" because the time is tight, so we need to be picky. We have to be honest that 7 days is not enough to see Japan properly at all! However, if one week is all you have, then you should try to get the most out of it.
The key is to plan your trip very well and make sure you pick the places that interest you the most. If you are going to only spend one week in Japan and you are a first time visitor, we have created a "one week Japan itinerary" which focuses on the most popular 3 cities of Japan; Tokyo, Kyoto and Osaka and tips of which Japanese food you should eat in each city. Throughout the article, we'll give you options so that you need to choose some of them in one day and create your own schedule during your days in Japan, but we will definitely give you a clear outline. Not to worry, we are going to make it work.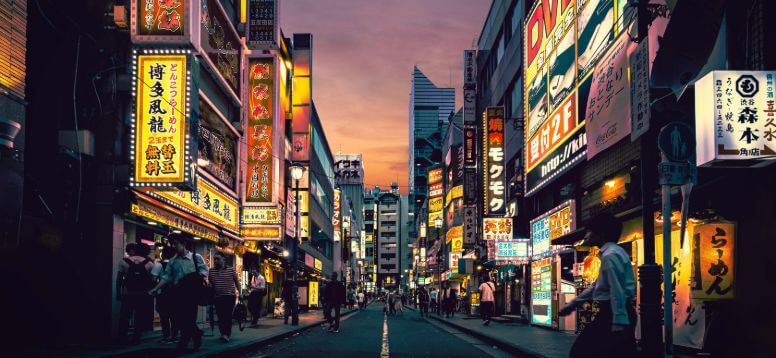 Let's talk about when to go; a week-long Japan itinerary can be made for the entire year in Japan because all four seasons are beautiful. In winter, it can be cold but with white snowy scenery in mountains and trees. In autumn the earthy colors would be beautiful when the leaves change color into brown, yellow and orange tones. And of course; the spring! Some say spring is the best time for Japan because of the cherry blossom season!
How much money do you need for 7 days in Japan?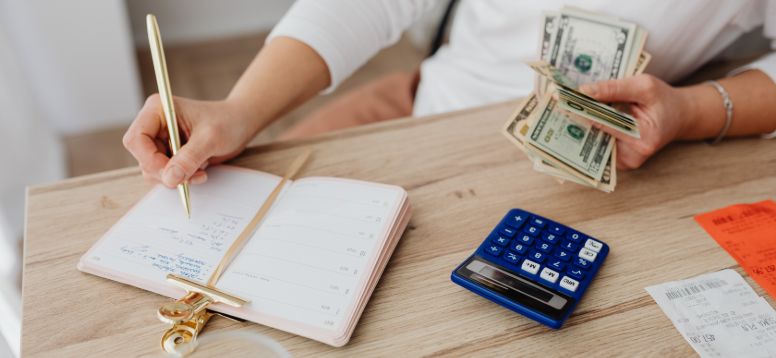 This entirely depends on your group size, interests, choices and budget. However, we can say that if you are traveling alone, you might spend between $1500 to $2000 on a whole 7 days trip. If you are a couple, visiting Japan could vary between $2200 to $4700. And for a family of four, this can go up to $6000 - $7000. These are our projections for a one week trip to Japan.
Our plan is; 1 week Japan itinerary Tokyo, Kyoto, Osaka:
Day One: Tokyo – Asakusa and Taito city
Day Two: Tokyo - Bunkyo City, Chiyoda city, Yokohama
Day Three: Kyoto - Fushimi inari shrine, Southern Higashiyama
Day Four: Kyoto - Nishikyo Ward and Downtown Kyoto
Day Five: Osaka – Chuo Ward, Naniwa Ward
Day Six: Osaka – Shopping and Minato ward
Day Seven: Toyonaka and return
What to Do in Japan in 7 Days?
Short answer is no but certainly you can see the most popular places in 7 days in Japan. Is 1 week enough in Japan? Especially if this is your first time, make sure that you do your research well and pick places that speak to you the most. If you like shopping, then focus on shopping areas. If you like nature, then you can see plenty of beautiful parks all around Japan. So is 7 days enough to visit Japan? Why not! Our Japan itinerary contains the most famous 3 cities, so it should be fine.
⭐ Maybe you're interested: Cities to Explore by Bike
First Day in Japan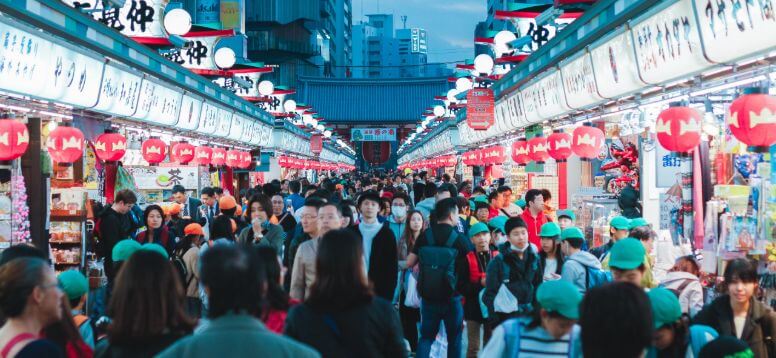 Welcome to Tokyo! Hope your flight lands in the morning because we don't have much time. So hop on a cab and drop your bags to your hotel and let's start our trip. First stop: Sensoji Temple in Asakusa. You might need up to 40 mins or an hour to see the entire temple. This sacred place is Tokyo's oldest and most famous temple. Since you are in Asakusa, it's famous with its street food. Make sure you taste one of the most well known japanese food; fluffy pancakes (benitsuru), fried chicken and steamed pork buns (Nikuman).
You must see Asakusa Nishi-sando shopping street for some local souvenirs and to see traditional marketplaces. You may see Mount Fuji from a distance which has a wonderful view. Then we move on to visit Edo Taito Traditional Crafts museum to see some incredible handcraft of Japan. You should take a stroll at Orange street which is famous with textiles, accessories, candy and Hello Kitty! Definitely see Hozomon Gate, which is an important Temple in Tokyo.
Now moving on to the Taito city neighborhood where you should see Hoppy street, Honzan Higashi Honganji, Sogenji Temple, Akiba Shrine and Yasakiinari shrine. These places are walking distances to each other but you can always pick the one that interests you the most. For your information, Temples are for Buddhists and shrines are for Shinto, so there's a religious difference. When you ask yourself what to do in japan?, you should definitely see temples, shrines and eat street food! How "about what to do in Tokyo", there is a lot to do, with little time. Definitely do not miss to visit Tokyo Metropolitan Art Museum! You can finish your day with a cup of ramen! Fun fact and attention; "tipping in restaurants" in Japan is considered to be rude and waiters can refuse it. So NO tipping!
Second Day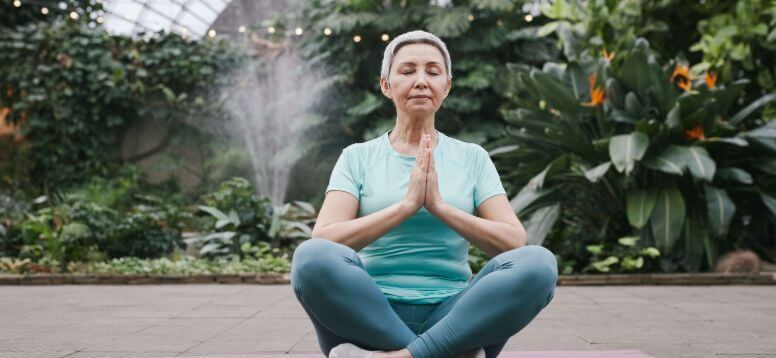 When asked, "what to do in Tokyo?", especially in Spring, you cannot leave without seeing Koishikawa Botanical Garden. That's why our first stop is Bunkyo City. This giant garden contains over 4000 plants, including a herbarium. It is 26 acres (10.5 hectares) large, and we are tight on time, so it takes an hour to look around. I know, if we had 10 days in Japan everything would be easier but oh well. If you are interested in nature-like scenery, then you can also see Hakusan Shrine, Tokyo Daijingu and Ushi-Tenjin Kitano Jinja during your days in Tokyo.
Now we will move on to Chiyoda city. If you see on the map, you'll realize that this park is huge, 16.2 hectares in fact! There are so many incredible tourist attractions here; Imperial Palace, National Museum of Art, Chidorigafuchi Moat (especially in spring or summer), Wadakura Fountain, Ninomaru Garden, Tayasumon Gate and Inui-Dori street. Sadly you cannot see them all, so you'd need to look them up and choose your favorite ones. Not to worry, they are all close to each other.
Finally, we'll take a 23 minutes train to Yokohama. Bullet trains are the fastest and most convenient public transport in Japan, and they have signs in English alphabet too, so Google would be handy. Make sure you get your jr pass (Japan rail pass) in order to travel more conveniently. Since we will travel to Kyoto the next day, we will be closer from here. What to do in Yokohama? Well we have only the evening so, you must definitely see Yokohama Chinatown which is 15 minutes taxi drive from the train station. Especially in the evening, it's a remarkable experience. You might think "Chinatown in Japan?" but trust us! It's a very unique place with street food from all over Asia (Beijing, Shanghai and Guangdong cuisines etc), more than six hundred shops that sell handmade local objects and clothing. Very busy and colorful experience.
⭐ Useful info: Tips for Booking a Good Hotel Online
Third Day in Japan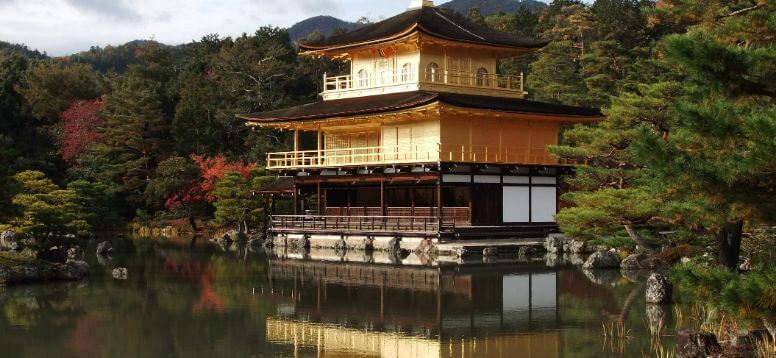 With bullet trains, we'll travel to Kyoto for 2 hours, so make sure you take an early train in order to explore Kyoto the fullest. Don't worry, we'll tell you all about what to do in Kyoto. This city is home for Buddhist temples and shrines, which is surrounded by the beautiful nature. The city center looks very industrial but further out is very green.
Our first stop is Fushimi Inari Shrine, which has a mesmerizing atmosphere, paths surrounded by traditional Japanese-style gates. It's definitely a must see! Only 3 km away, you'll see Higashiyama district which is a traditional Japanese neighborhood with the cutest houses, very fairy tale-like atmosphere. From there, you can visit Fujinomori Jinja Shrine, Hotoji Temple, Koshoji Temple, Zenkoji Temple. Since you are traveling Japan and especially Kyoto, you must taste Matcha, Yudofu, Hamo and Takahashi.
Fourth Day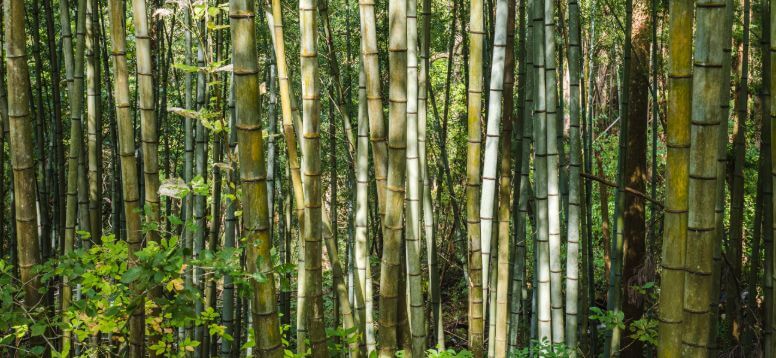 Halfway through our 1 week Japan itinerary, today we will see the west side of Kyoto. First off, Kyoto Bamboo park in Nishikyo Ward. Japan's most famous bamboo park is 16 square km and the scenery is beautiful. Your instagram followers will love the photos! Since we don't have much time, you can see some of it. It is also free entry. Then you can visit Sue Sarasa Museum of Art, where you can see beautiful handmade Japanese fabrics and artwork.
The entry is also free. Then you should go and visit Onrin-do or Shoonji, Sannomiya Teman or Keishoin Temple. You should choose one or two. In the late afternoon, you should visit Downtown Kyoto, especially the Morita Washi shop where you can find artwork, traditional papers and ceramics. While you are in Kyoto, you should definitely eat tofu, kaiseki, kyo-wagashi (kyoto candy), sushi, tempura and ramen.
Fifth Day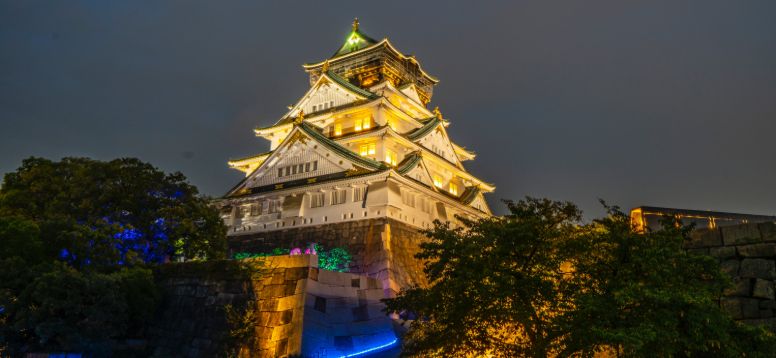 It's time to leave Kyoto! We'll take a bullet train to Osaka, which will take 12 minutes. If you are asked "what to do in Japan?'' A must-see is Osaka castle. You can see some of the interior of this traditional masterpiece. You have to book the tickets in advance though. It is about 60.000 square meters so it's pretty big! However, particularly in spring, the cherry blooms in the garden are magnificent. Then, you can take a walk around the riverside which has an industrial view but is still beautiful.
You can visit the Mint Museum, which has over 300 cherry trees in its garden. In the museum you will see the history of the mint along with various Japanese medals and coins. In that area you can also see Fujita Museum, Plum Grove, Tombori River, Nakanoshima Rose Garden. Now we are moving on to Naniwa Ward where you can see lots of tourist attractions along with city life.
You may want to visit some top attractions such as; Dotombori, Shitennoji, Osaka Tennoji zoo, Hozenji temple, Osaka Nipponbashi, Utsubo Park, Ebisu Bridge. You can also see Keitakuen Garden, Isshinji Temple, Tombori River walk and Aizendo Shomanin Temple. Let's talk about street food! If you are in Osaka, you should definitely eat Takoyaki, sushi in a box, okonomiyaki (savory pancake), fugu and yakiniku.
Sixth Day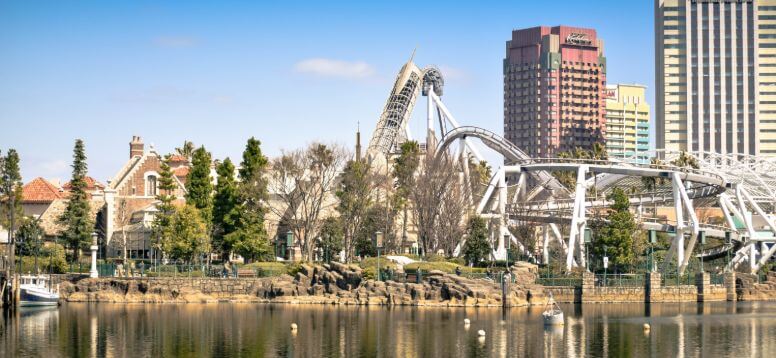 Today is our final full day so if you are sick of visiting temples, you can have a walk around shopping streets. One of the most famous ones is Umeda shopping arcade where you can find both clothing and technology. If you want to experience some city life; you can go to Shinsaibashi-suji street, Hep Five shopping mall that has over 300 stores, Namba NanNan Town, Den Den Town and Tennoji for more traditional local Japanese street vibes.
If you are traveling with family, then Minato Ward has the best attractions for kids. You can see Universal studios Japan, Osaka Aquarium Kaiyukan, Minion Park, Universal City Osaka, Harry Potter and Forbidden and Universal Wonderland. These are giant theme parks so you should take a look and pick some of your favorites.
Seventh Day in Japan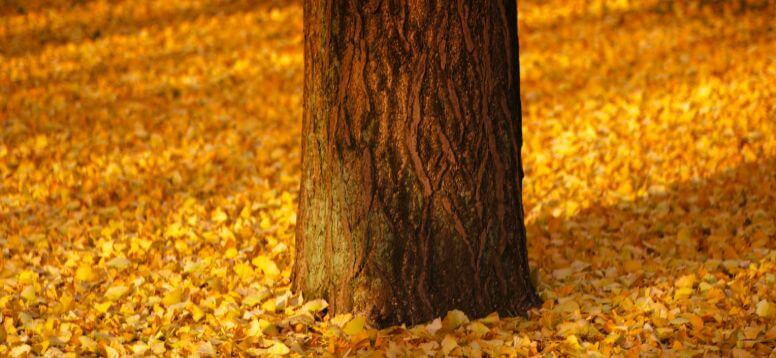 Time to leave Japan. But just before you go, you can visit Toyonaka, which is only 3 km away from Osaka Airport. You can visit the Open Air museum of old Japanese farmhouses or see Hattori Ryokuchi Park.
🇯🇵 Yes, as you can see, there are many attractions in Japan that you can visit and explore for a week. If you are coming to Japan for the first time as a tourist, getting to your hotel or your first destination by public transport will tire you out a bit, because reading the alphabet of this country is incredibly difficult.
⭐ Suggested post: Benefits of Using Private Airport Transfers
If you wish, you can book a reliable, comfortable and affordable private airport transfer taxi in just 3 easy steps from here. You can go to your hotel from Kansai Airport or Tokyo Haneda Airport or from any other airport, accompanied by local English-speaking drivers who will greet you politely at the airports of Japan! Hurry to review, or write to us on our 24/7 Whatsapp line!
This is the end of our 7 days itinerary. So Is 7 days enough to visit Japan? Yes it can be and we did it here! What to do in Japan for 2 weeks? A lot to do! But we managed to decrease it to 3 days. Of course, these are giant cities in Japan and it is impossible to see them all in 7 days but we managed to show you some wonderful places that you should not miss!
You might be interested