If you're looking for a fun and vibrant city to explore, our Copenhagen tourist attractions list is just the right thing for you! There are tons of places to visit in Denmark, especially in Copenhagen, from the famous Tivoli Gardens amusement park to the imposing Christiansborg Palace. No matter what your interests are, Copenhagen has something for you. So don't wait any longer - start planning your trip today and find out the must-visit places in Copenhagen in 2022!
Here's Our Copenhagen Tourist Attraction Guide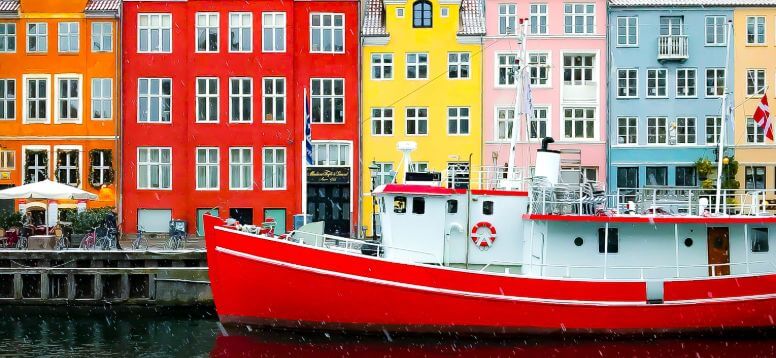 Are you looking for some Copenhagen tourist attractions to visit? Then you've come to the right place! Our guide will give you all the information you need on the top places to see in Denmark's capital city. Whether you're into art, history or just want to explore some beautiful scenery, we'll have something for you. So read on and get inspired to plan your next trip!
⭐ By the way: Top Travel Destinations for Seniors
What is Copenhagen Famous For?
Copenhagen is famous for its high quality of life, excellent infrastructure and transport, and beautiful architecture.
Copenhagen is also a major center for business, culture, and media. It is home to the Danish royal family and the government headquarters of Denmark. The city has a strong economy and is consistently ranked as one of the most livable cities in the world.
Copenhagen is famous for its beautiful architecture and historical landmarks, too. Some of the most popular places to visit in Copenhagen include the Little Mermaid statue, Nyhavn, Christiansborg Palace, Rosenborg Castle, and Tivoli Gardens.
Copenhagen is also a popular destination for shopping and dining, and there are plenty of restaurants and cafes to choose from. The city is also home to a lively nightlife scene, with plenty of bars and clubs to keep visitors entertained.
Is Copenhagen Tourist-Friendly?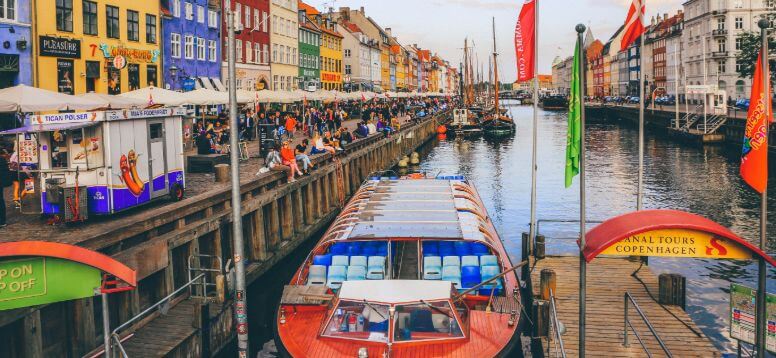 Copenhagen is one of the most tourist-friendly cities in the world. It has a well-developed infrastructure with plenty of hotels, restaurants, and other amenities catering to visitors. The city is also very safe and easy to navigate, with English signage throughout.
Copenhagen sightseeing opportunities are many and varied, from its charming old town to its lively nightlife scene. There are also plenty of green spaces and parks for nature lovers, as well as museums and cultural attractions galore. Whether you're looking for a quiet getaway or an action-packed vacation, Copenhagen is sure to please.
Which Five Popular Tourist Attractions in Denmark?
1. Tivoli Gardens: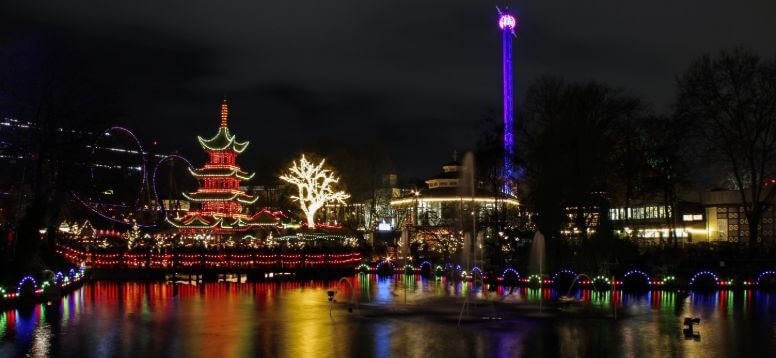 The Tivoli Gardens is a popular Copenhagen tourist attraction. The gardens were opened to the public in 1843 by King Christian VIII and are now owned and operated by the Danish government. The gardens are a beautiful mixture of formal gardens, green spaces, and lakes, and they attract over six million visitors each year. In addition to the gardens themselves, there is also an amusement park located within the grounds that features rides, games, and other attractions for visitors of all ages.
⭐ If you are wondering: Best Nightlife in the World - ​​All Continents
2. Nyhavn: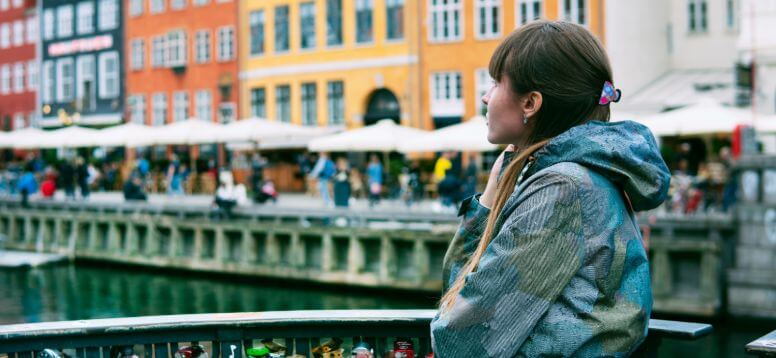 Nyhavn is a seventeen-century waterfront, and it is one of the most popular Copenhagen tourist attractions out there. It was originally constructed as a port and merchant's district. Today, it is a popular tourist attraction with restaurants, pubs, boats, and shops. The colorful buildings and canal make it a picturesque spot in the city.
3. Kronborg Castle: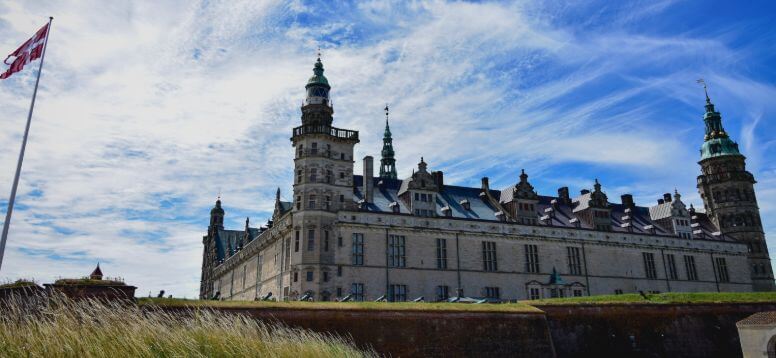 Kronborg Castle is a tourist attraction because it is a beautiful and well-preserved castle that is located in the town of Helsingør, Denmark.
The castle was originally built in the late 15th century by King Eric VII, and it has been used as a fortress, royal residence, and prison over the years. Today, Kronborg Castle is most famous for being Shakespeare's Elsinore Castle in Hamlet.
4. The Little Mermaid Statue: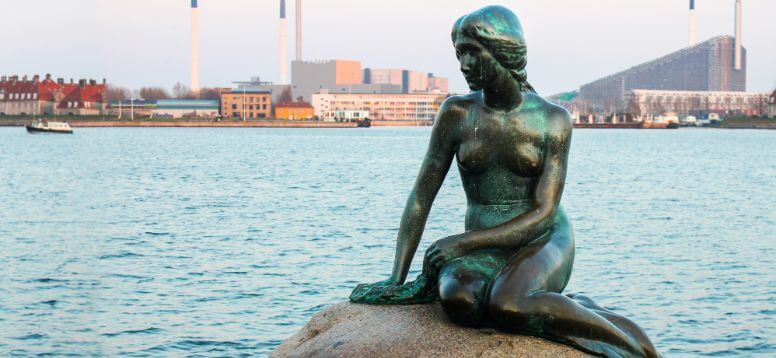 As a tourist attraction, the Little Mermaid Statue is one of Copenhagen's most popular destinations. It was created in 1913 by sculptor Edvard Eriksen and his wife, artist Sylvia Shaw da Hoskins. The statue is located on a rock in the Danish harbor and has become a symbol of Copenhagen. It is one of the best places to visit in Copenhagen.
5. Legoland Billund Resort: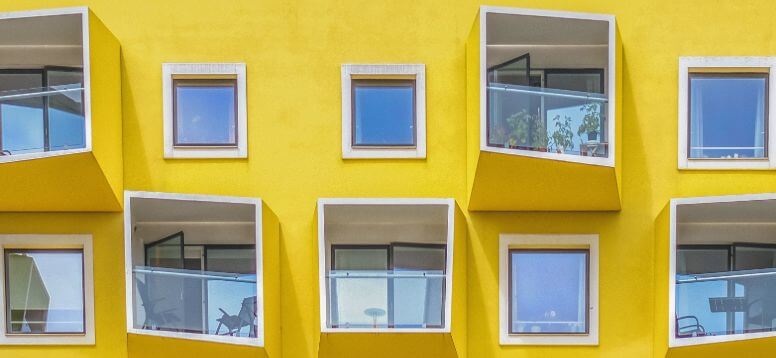 Legoland Billund Resort is a tourist attraction that consists of a theme park and a hotel. The theme park has over 50 rides, shows, and attractions, and the hotel has 250 rooms. The resort is located in Billund, Denmark.
The resort was founded in 1968 by Ole Kirk Christiansen, the founder of Lego. It was originally called Billund Zoo but was renamed Legoland in 1972. The theme park opened to the public in 1968 and the hotel opened in 1974. In 1978, an amusement park called Lalandia was built adjacent to Legoland Billund Resort, and it features an indoor waterpark and family entertainment center.
⭐ Similar location: Places to Visit Switzerland in Winter
How Many Days Do You Need in Copenhagen?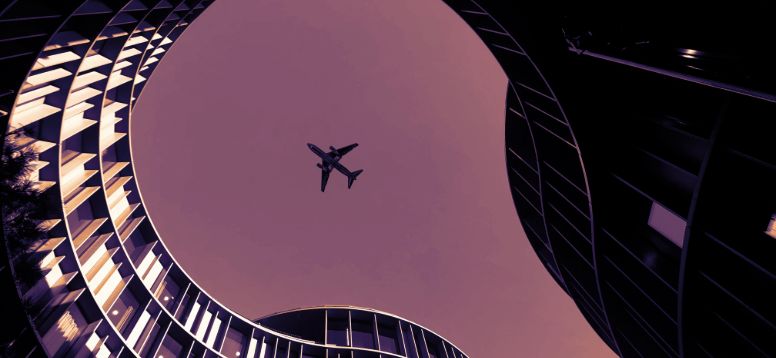 Most people would say that 3-4 days is enough to see the main tourist attractions in Copenhagen. However, if you want to delve more into the culture and history of Denmark, then you may want to stay for a week or longer.
There are a ton of things to do in Copenhagen. The city is well known for its stunning architecture, lively nightlife, tasty food, and strong cultural heritage. There's something for everyone in Copenhagen, whether you're looking for a relaxing holiday or an action-packed adventure.
So how many days should you spend in Copenhagen? It really depends on what you want to do and see. If you're just interested in the main sights, then 3 days would be just fine.
How Can I Spend 3 Days in Copenhagen?
In Copenhagen places to visit are basically limitless. So, you'll want to make the most of your time there. Here is a suggested Copenhagen tourist attractions for spending three days in the city:
Day 1: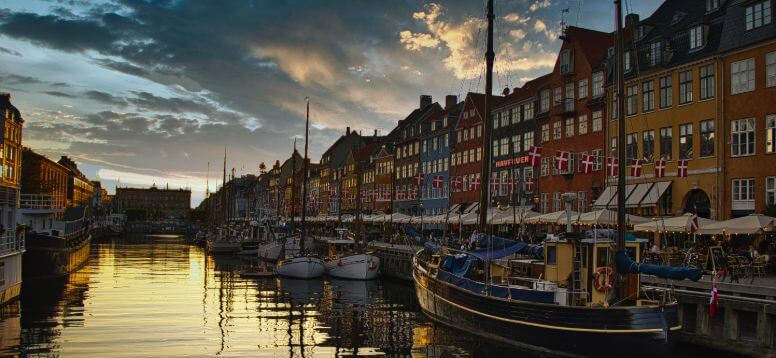 Start your visit with a stroll through the Nyhaven neighborhood and its charming canals. Then head to Christianshavn, home of the iconic Christiania district, where you can explore its eclectic streets and murals. In the afternoon, visit Tivoli Gardens amusement park for some fun summertime activities.
Day 2: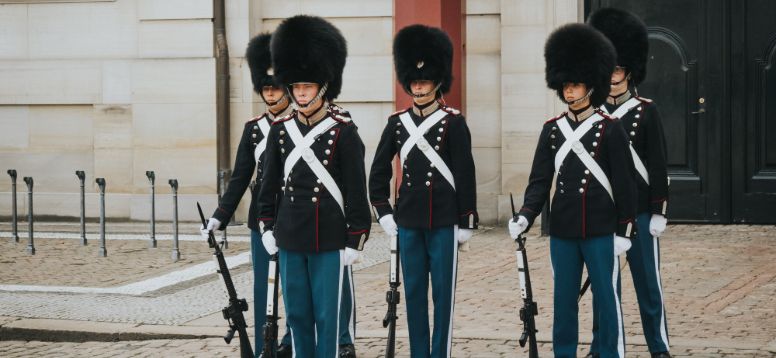 Begin your day at Rosenborg Castle, followed by a walk through the lovely King's Garden. Next, head to Amalienborg Palace to watch the changing of the guard ceremony. Later you can visit Ny Carlsberg Glyptotek. It contains an extensive collection of art, including sculptures, paintings, drawings, and prints from the 18th century to the present day. The museum is also home to a large collection of ancient Egyptian and Greek art.
You can end your day 2 at Jægersborggade for dinner and grab a drink. It is one of the most popular streets for shopping in the city and is home to a number of small independent shops and restaurants. The street also has a lively nightlife scene, with a number of bars and clubs located along it.
Day 3: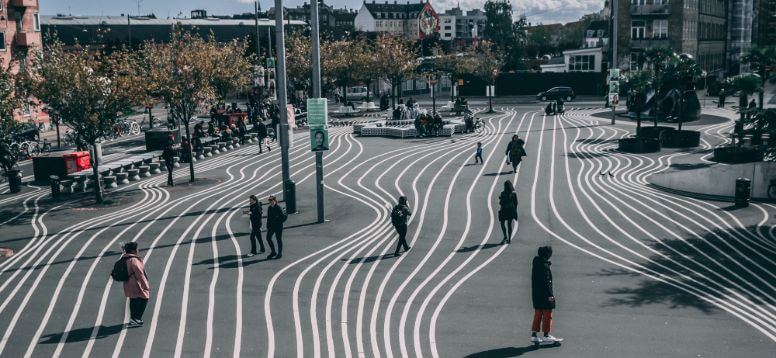 You can start your day by visiting Superkilen. It is distinctive for its "international style" and features objects from around the world, including benches from Spain, a fountain from Morocco, and steps from China. Superkilen is often cited as an example of how Copenhagen has become a more multicultural city in recent years, and it is a must-see among Copenhagen tourist attractions. Later you must visit Torvehallerne for a food journey. It is a food hall in Copenhagen, Denmark. It contains over 60 stands, selling a wide variety of food from all over the world.
The Louisiana Museum of Modern Art should be your last stop. It is a world-renowned museum of modern and contemporary art located in Humlebæk, 30 km north of Copenhagen, Denmark. The museum is noted for its strong collection of works by Picasso, Matisse, Miró, Magritte, and Warhol, among others.
⭐ Conclusion:
If you're looking for a fun and vibrant city to explore, our Copenhagen tourist attractions list is just the right thing for you! There are so many places to visit in Denmark, especially Copenhagen, that there is something for everyone. You can contact airporttransfer.com for safe, fast and easy transportation.
We'll make sure your trip between Copenhagen Kastrup Airport and your hotel starts and ends smoothly. Moreover, you even have the right to free cancellation for up to 48 hours. Click here to book an affordable airport taxi in comfortable vehicles with local English-speaking drivers! So what are you waiting for? Start planning your trip today!
You might be interested
Browse Airports for Airport Transfers