Even if it still goes on, after two years with a pandemic, we all want to have fun. You may ask yourself "Where is the Number 1 nightclub in the world?", "What cities have the best nightlife in the world?" or especially "Which country has the best nightlife 2022?".
We have prepared a list containing cities with the best nightlife in the world with the addition of the nearest airports to those cities. You can learn which country has the best nightclubs or which city has the best nightlife before planning your trip! Here is the list of the world's best nightlife 2022 with all continents!
Nightlife in Asia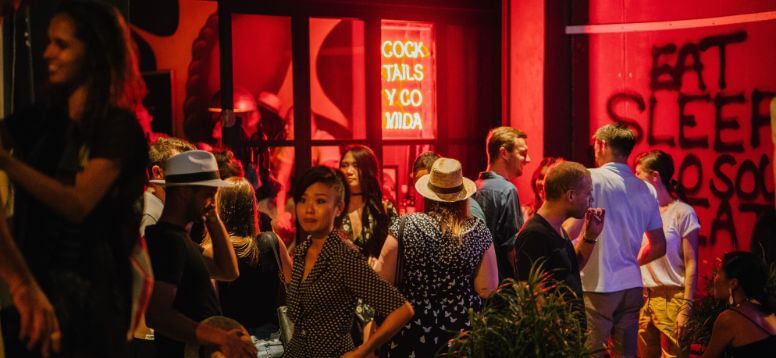 If you want to travel to Asia, the top 5 of the best nightlife countries in Asia are listed down below.
1. China
China has one of the best nightlifes in the world. It is worth spending your evening dancing in a bar, watching a performance of Peking Opera, or giving karaoke a try. There are different entertainment options, such as acrobatics, night shows, karaoke, and live music concerts. Sanlitun and Hou Hai are Beijing's two most popular bar streets, while Xintiandi, Hengshan Road, and the Bund area in Shanghai. Bar Rogue, Myst, Fusion, the Nest, and Arkham are places worth keeping in mind.
✈️. Busiest Airport: Beijing Capital International Airport
2. Cambodia
Koh Rong is where Police Beach is located, which is well-known for its beach parties and festivals. The city features bamboo reggae bars and its island pub crawl. Whether you like a peaceful drink overlooking the river or something with a bit more activity, Phnom Penh is one of the best party vacation destinations. Pub Street is the greatest place in Siem Reap to party. Cadillac, Backstreet, Elephant, Sora, and Long's are places worth keeping in mind.
✈️ Busiest Airport: Phnom Penh International Airport PNH
3. Thailand
Phuket is one of the best nightlife countries. It's a highly developed and built-up area, crisscrossed by huge motorways and showered with resort towns with R&R vibes. The attractive Koh Phi Phi Islands offers both a chill night and a night full of music and cocktails. Bangkok, the best nightlife city in the world in 2021, is densely packed with pubs and clubs, but it also offers the option to take a fast ride along the Chao Phraya river. Coco Tam's, Café del Mar, Warmup Café, Violett, and Sky Gallery are places worth keeping in mind.
✈️ Busiest Airport: Suvarnabhumi Airport BKK
4. Japan
From craft beer hangouts to upscale whiskey bars to a diverse selection of novelty bars, the adage "there's something for everyone" rings true here. It is possible to have a beer in a cozy izakaya or to dance at one of Tokyo's mega clubs. Kujira, Zeus, and Kurand are a must, also going to karaoke.
✈️ Busiest Airport: Tokyo Haneda Airport HND
5. Bali
Excellent restaurants and pubs embrace the party vibes, shifting from dining to dancefloors. After a day spent at the beach or visiting the island's various attractions, head to these establishments that mix fantastic music with an excellent atmosphere, great beverages, and dancing shenanigans. Potato Head Beach Club, Motel Mexicola, and La Favela need to be kept in mind.
✈️ Busiest Airport: Ngurah Rai International Airport DPS
Nightlife in Africa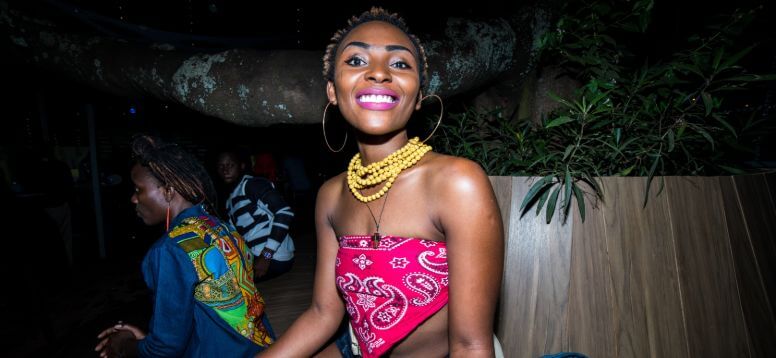 1. Morocco
Marrakech's nightlife is one of the best nightlife in the world, from trendy nightclubs to traditional belly dancer shows. The Medina has several rooftop bars and lounges. Avenue Mohammed and the area of Hivernage are also viable alternatives. Gueliz is a popular destination for drinking and dancing in modern nightclubs. Theatro Marrakech, Baboucka, and Lotus are places worth keeping in mind.
✈️ Busiest Airport: Casablanca Mohammed V Airport
2. Ghana
Ghana is one such magnificent country, brimming with art, music, and a thriving culture. Thus, there is no question that the country has one of the best nightlifes in the world. Labadi Beach, Carbon, and Skybar 25 are options to go.
✈️ Busiest Airport: Kumasi Airport GMS
3. South Africa
As with the wildlife activities at a safari park, the real excitement often occurs after the sun sets. There is something for everyone to enjoy, from world-class restaurants to cocktail bars and jazz clubs that stay open until dawn. Long Street, Capital Crust and Orphanage are musts.
✈️ Busiest Airport: OR Tambo International Airport JNB
Nightlife in North America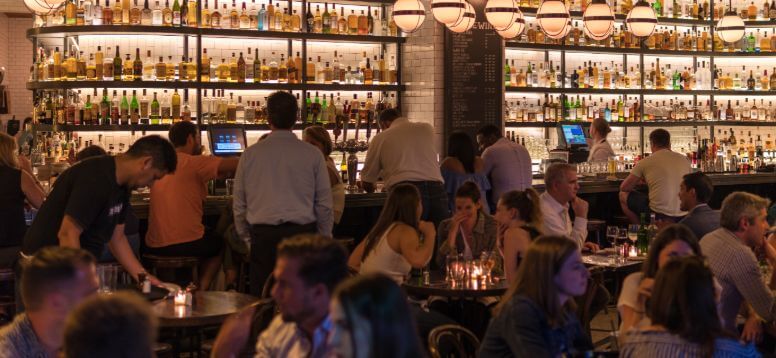 If you are traveling to North America, a few of the top 10 nightlife cities in the world are listed below.
1. New York
If you ask which country has the best nightclubs, this city is the answer. New York is brimming with the city's trendiest, jazziest, and most elegant nightlife. It is one of the best nightlife cities in the world to experience true life when the sun sets. The nightclubs are packed with partygoers, and incredible cocktails line the bar deck. While Manhattan's nightlife is upscale and sophisticated, Brooklyn is more relaxed and humble. Brooklyn Bowl, Moxy Times Square, Le Bain, or a Broadway show must.
✈️ Busiest Airport: John F. Kennedy International Airport JFK
2. Las Vegas
We all know that this city is one of the best party cities in the world. Especially, for the best nightlife in the world 2022 head straight here. Vegas is a 24-hour city, which means that the party does not end when the sun sets. Whatever type of experience you seek, from elegant drinks at exclusive bars to hardcore dance clubs, you will not want to leave till the sun rises. Kamu Ultra, Moorea, The Chandelier, and Omnia, the best nightclub in the world, are musts.
✈️ Busiest Airport: Harry Reid International Airport Transfer
3. Miami
This city is one of the top 50 nightlife cities in the world. You can go to nightclubs in South Beach or salsa dance in Little Havana. Miami Beach is one of the best nightlife cities in the world. Little Havana, Mango's Tropical Café, Wynwood are top places.
✈️ Busiest Airport: Miami International Airport MIA
4. Los Angeles
Los Angeles has the best nightclubs in the world. the bar for world-class nightlife. Dance clubs, live music and comedy venues, cocktail lounges, sports bars, and the best DJs are in this city. Angel City Brewery, No Vacancy, and The Federal are some options.
✈️ Busiest Airport: Los Angeles International Airport LAX
5. Orlando
Disney Spring nightlife comes to mind when is mentioned. a walking path with entertainment, food, and shopping, at Walt Disney World Resort at night is what Disney Spring nightlife is. Also, Universal city walk or international drive can be options. Yet, Disney Spring nightlife is a must.
✈️ Busiest Airport: Orlando International Airport MCO
6. Montreal
Some of the top pubs in the town have incredible DJ programs. Also, the best restaurants in town turn into incredible party places once the clock strikes. If you're seeking live music, mainstream nightlife, subterranean hideaways, crazy drag queen cabarets, or refined cocktail bars, Montreal is the place. Ausgang Plaza, L'Axe du Mal and Stereo After Hours are options.
✈️ Busiest Airport: Montreal/Saint-Hubert Airport YHU
7. Toronto
This town adores a pub or a tavern with plenty of beer. Toronto offers incredible attractions that will captivate you with a variety of interests, and the same can be said of its nightlife. Bambi's, the Piston or CODA can be your first stop.
✈️ Busiest Airport: Toronto Pearson International Airport
Nightlife in South America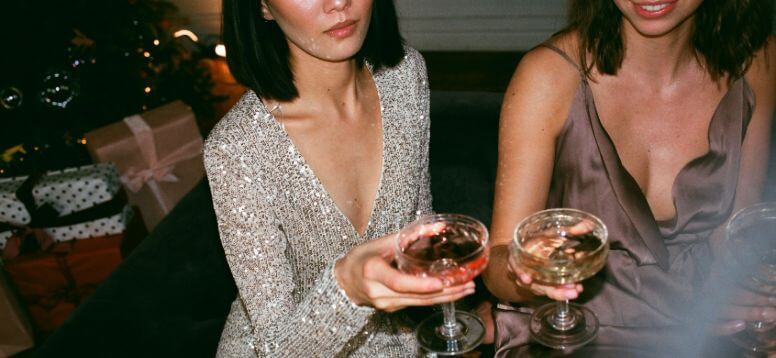 1. Argentina
Milongas, or tango dancing clubs, have a unique place in the hearts of people seeking to enjoy Argentina's greatest nightlife. Even if dancing isn't your style, Argentina has much to offer at night, from cocktails to a visit to numerous superb theaters. La Cathedral, Milion, and Gran Bar Danzon are several options.
✈️ Busiest Airport: Jorge Newbery Airport AEP
2. Brazil
At night, the city transforms into one massive party zone that remains active until well after midnight. A typical Natal Brazil night entails visiting a decent bar, ordering a drink, and listening to live music. Ponta Negra, Praia da Pipa or Salsa bar are musts.
✈️ Busiest Airport: Congonhas-Sao Paulo Airport CGH
3. Colombia
Colombia's nightlife has something for everyone, it is one of the best party cities in the world. From sipping mojitos in ancient Cartagena's plazas to dancing the night away in Cali's salsa clubs. Colombians gather with old friends to drink a bottle of liquor and dance salsa, bachata, and reggaeton. Vintrash, La Brisa Loca, or Son Havana are musts.
✈️ Busiest Airport: Bogota Airport BOG
4. Antarctica
McMurdo Station appears to be the primary nightlife destination. There are three nightclubs here, which is more than some of the world's biggest cities have. The Erebus Club, the Coffee Shop, and Gallagher's Pub are the ones. They are chill and gathering spots where you can relax and listen to music, drink beer from a local brewery, and meet some of the "locals."
✈️ Busiest Airport: Punta Arenas International Airport MIA
Nightlife in Europe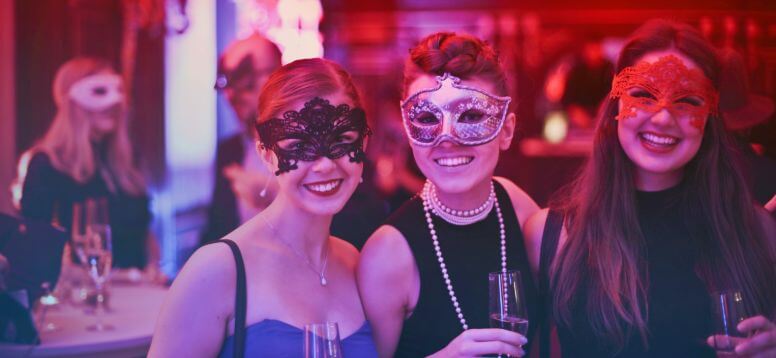 If you wonder which country in Europe has the best nightlife, they are listed down below.
1. Germany
Germany's nightlife involves techno clubs, cocktail bars, and nightclubs available on every corner. Berlin is the techno capital of the world. It has legendary clubs, like Berghain and KitKat. Also, Friedrichshain and Mitte are densely packed with interesting jazz bars and subterranean speakeasies. Reeperbahn Hamburg and Kunstpark Ost Munich are alo places to go.
✈️ Busiest Airport: Berlin Brandenburg Airport
2. The Netherlands
The Red Light District is world-famous for its free-spirited attitudes. You can also spend the evening dancing to local live bands in the Leidseplein's taverns or in Shelter. At nightclubs in Amsterdam and The Hague, wild parties are a must, but you can also go for food and exquisite wine. Other towns in the Netherlands, including Rotterdam, The Hague, and Utrecht are great options too.
✈️ Busiest Airport: Amsterdam Schiphol AMS
3. Czech Republic
Prague is the world's beer capital. Beyond the fascinating Old Town, traditional beer halls such as U Hrocha serve delicious unpasteurized Bohemian beers. After that, join the Prague Pub Crawl, which draws some of the continent's biggest crowds.
✈️ Busiest Airport: Prague Vaclav Havel Airport PRG
4. United Kingdom
London is like a collection of cities condensed into one. You can party the night away beneath the brilliant lights of Piccadilly. That would mean losing out on Soho's comedy clubs and Irish taverns, as well as Stoke Newington's fashionable hipster speakeasies and Dalston's pubs. You can also go to the best nightlife cities in the world, Manchester and stop by the Liars or LIV.
✈️ Busiest Airport: London Heathrow Airport LHR
5. Spain
What distinguishes Spain's nightlife culture is that the residents typically take "siestas". It means they will not venture out until 12 or 1 a.m. and then party until the sun rises. Do not forget to go to the club Opium in Barcelona. Ibiza is the party capital of the world. So, it is one of the best nightlife countries in Europe! Clubs like Amnesia and Swag may cost half your vacation budget to enter, but they are among the world's most recognized venues.
✈️ Busiest Airport: Madrid – Barajas Airport
6. Greece
Mykonos is one of the best party vacation destinations in the world. It has the most vibrant nightlife scene in all of Greece. People mostly begin their evenings on the warm beaches of Paradise Beach. It's a short walk from there to Little Venice for supper and Greek wine right on the Aegean Sea. Then make your way to Mykonos Town, where pulsating dance bars barely come to a halt during the summer.
✈️ Busiest Airport: Athens International Airport Eleftherios Venizelos ATH
7. Turkey
Istanbul's historic heritage comes with a wild nightlife. Summer is the finest season to come since you can immerse yourself in the open-air bars, such as Reina and the Klein Garten. A visit to vibrant Beyoglu, cool Cihangir, or stylish Bebek would be the best. From "meyhane"s to techno clubs, you will find the perfect place in İstanbul because it is one of the best nightlife cities in the world.
✈️ Busiest Airport: Istanbul Sabiha Gokcen Airport SAW
Nightlife in Australia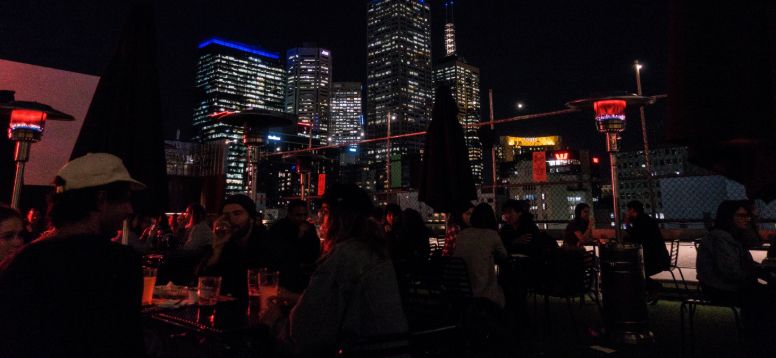 You can find locals enjoying a good time in a variety of settings, from bars and clubs in cities to barbecues in the Outback.
1. Melbourne
You can visit Fitzroy and you'll find some of the best street art, dive pubs, and live music in the world. Begin with a few beers in Bar Open, then make your way to Night Cat or Cherry Bar for some live music.
✈️ Busiest Airport: Melbourne Tullamarine Airport
2. Sydney
The most popular seaside destination is Bondi, which is always filled to capacity when the sun shines. Just a little further inland from the surf, you'll discover the Hotel Bondi and Side Bar, where tourists and locals congregate for a late-night party.
✈️ Busiest Airport: Sydney Kingsford Smith International Airport SYD
3. Brisbane
Brisbane's nightlife scene includes rooftop bars, Irish pubs, and upscale nightclubs. At night, Fortitude Valley comes alive with live music and nightclubs. Enjoy the weather in Elixir or the grungier Ric's Outdoor Bar. You can also go to the Hideaway bar or Nant Whiskey Bar.
✈️ Busiest Airport: Brisbane Airport BNE
You might be interested
Browse Airports for Airport Transfers