When it comes to winter destinations in Europe, Switzerland is the first country that comes to mind. Its nature is as fascinating in winter as it is in summer. Sparkling weather, snow-capped mountains, and unique landscapes... These are enough to make Switzerland attractive in winter. But hold on tight, there's more! If you're thinking of coming here just to ski, think again. There is so much you can do in the magical world of the Alps.
January and February are the times when Switzerland attracts the most tourists. It is also the most suitable period for winter sports. But let's admit it's also attractive in December.
For example, you landed at Zurich Airport during the coldest week of the year. First you will go to your hotel and then you will explore the magnificent destinations of this magical country! So, what can we do in Switzerland in winter? Let's recap briefly, then move on to the best places to visit.
What to do in Switzerland in winter?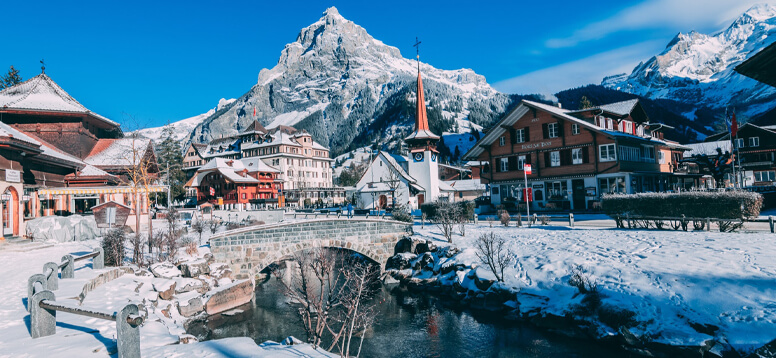 There are many things to do in Switzerland other than winter sports or snow activities. With easy access to different destinations, you can have an unforgettable holiday with the experiences this wonderful country has to offer.
Skiing, exploration of a world covered with ice and snow, wonderful local markets that open in winter, world-famous eating and drinking places, historical locations such as Chateau Chillon, old Swiss towns such as Grindelwald, Zermatt, Engelberg, and Andermatt...
Now, let's take a closer look at this country, which is a favorite winter holiday destination.
Best 9 places to visit Switzerland for the winter holiday
1. Jungfrau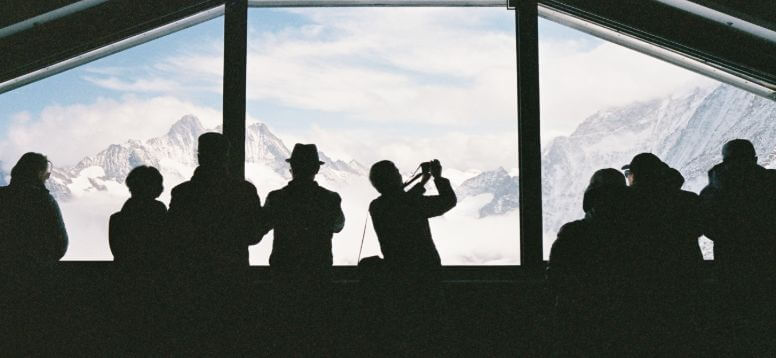 Jungfrau, also known as Europe's Peak, offers a breathtaking view from an observation deck at an altitude of 3,454 meters. The Great Aletsch Glacier, a UNESCO World Heritage Site, starts here.
Routes favored by adventurous hikers are also found here. There are routes from the Eiger station to Alpiglen, such as the Eiger Road, the Panorama Road to the south, Gletscherschlucht, and Öpfelchüechliwäg. High altitude and beauty can make your head spin!
The village of Grindelwald is here in this region for you to use this place as a base while exploring the mountains. You can find everything you are looking for here as it is one of the best winter holiday destinations in Switzerland.
2. Zermatt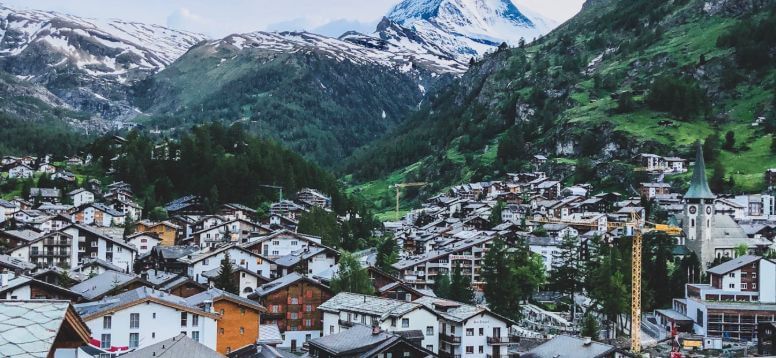 Zermatt is often associated with the sport of skiing. That's hardly unfair, but it just doesn't deserve to be mentioned for that. This wonderful town in the Swiss Alps is home to top brands' shops, fun-filled bars, luxury hotels, and delicious restaurants. It also has an excellent view and nature. All of this combined makes it clear that this is one of Switzerland's top winter destinations.
The Matterhorn, the most photographed mountain in the world, is here. Glacier Paradise is here to see the glaciers. Europe's highest cable car is here. Zermatt is a lovely town that is absolutely generous to its guests.
3. Arosa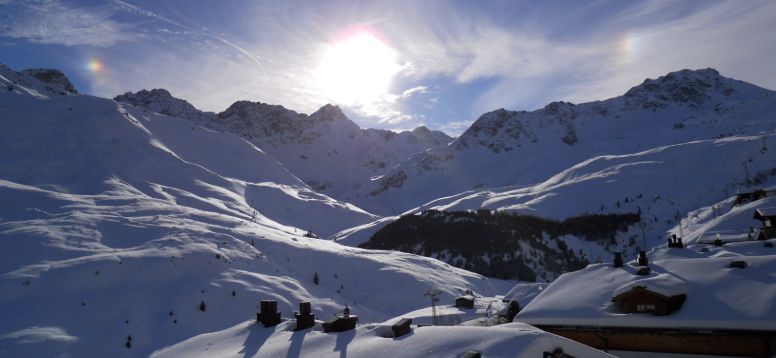 You can't find Arosa's name on the list of places to visit in Switzerland. It makes it a great place for a romantic winter getaway. It is usually not crowded and leaves you to yourself and its strong nature. There is no doubt that the long walks you will take to the depths of the mountains will leave an unforgettable impression on you.
The feeling that defines Arosa is mostly romance, but it also offers opportunities for sports lovers. You can ice skate or play curling. In our opinion, come with your lover to this wonderful place located in a quiet corner of the Schanfigg Valley and relax in one of the least known and most beautiful places in Switzerland.
4. Zurich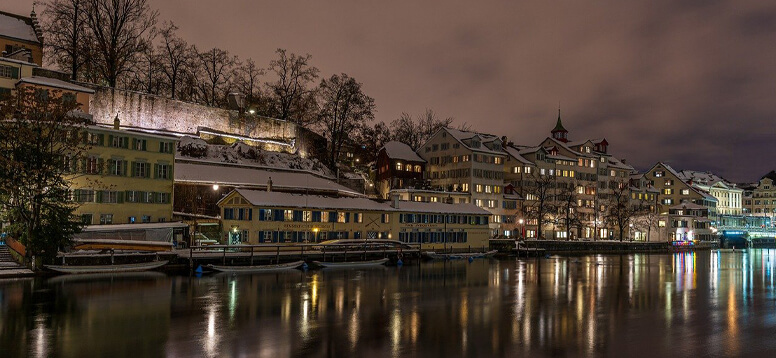 Don't be surprised to see Switzerland's best-known city on this list. Zurich is always festive, cheerful, and lively. The city, which carries the breezes of the Middle Ages, takes on a completely different beauty in winter. Places such as Altstadt, Fraumünster, Grossmünster, Lindenhof Hill and Bahnhofstrasse are worth seeing.
Grab a hot drink or warming booze and explore the snow-covered streets. Every corner of the Old Town is worth it. One of the things that make Zurich great is the Christmas Market. There's a reason people come here to shop from all over Europe. The market at the main train station attracts attention with the giant Swarovksi Christmas Tree.
5. Lucerne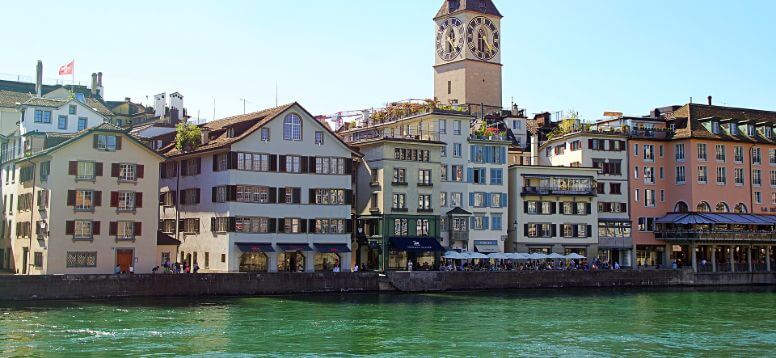 One of the most distinctive places in Switzerland, Lucerne is a wonderful town to visit in both winter and summer. In winter, it welcomes you with a unique landscape that looks like it came from the hands of a master painter. As Christmas approaches, the town takes on a completely different atmosphere with the lights adorning it. You can feel the magic surrounding the town in your bones.
Lake Lucerne is like a giant mirror in the shadow of the Alps. The sky and snowy mountains seem to turn into infinity. If you want to watch the panoramic view from your comfortable room, you can find the most prestigious hotels in the world here.
6. Interlaken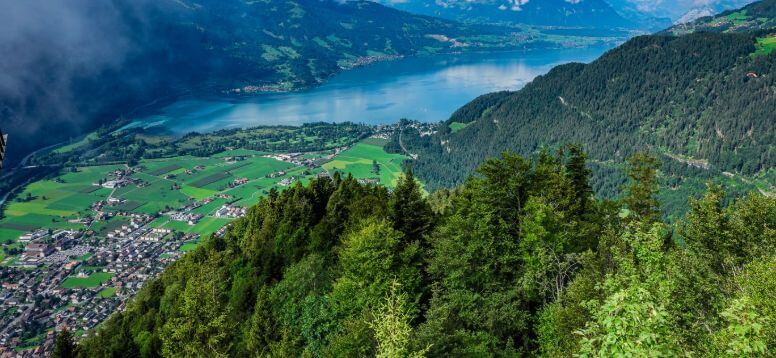 Interlaken is one of the most visually impressive places in the world and one of the best places to visit in Switzerland in winter. There are tons of things to experience at the tops of the high mountains or in the town. Most visitors prefer to come here in summer. But in winter, it offers the visitors the opportunity to do many things. Adventure, scenery, great food... Everything you dream of for a wonderful winter vacation is here.
Paragliding is possible in Interlaken in winter. Run from the top of a snowy mountain and immerse yourself in a wonderful town shimmering in the sun's rays. Maybe you would like to experience a similar experience by parachuting. You can float in the skies of Interlaken in the company of professional guides. Once you've had enough adventures, don't forget to try Swiss foods.
7. Basel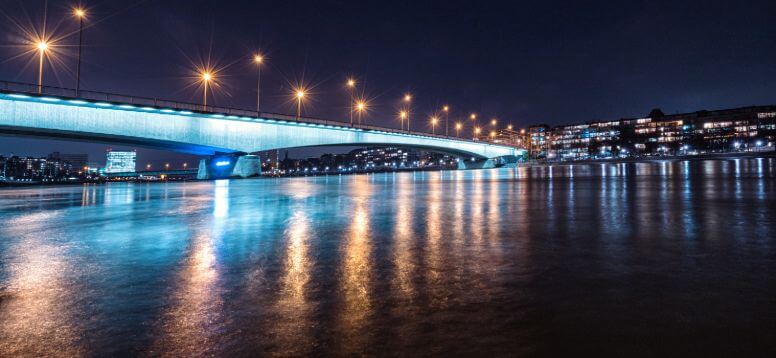 Coming to Switzerland for winter sports is a classic. What about the Christmas Market? In December, a market like no other in the world opens in Basel. Basel, which hosts a unique culture due to its location on the border of Germany and France, hosts Christmas Markets from mid-November to mid-December. You can stroll around the markets in Münsterplatz, Barfüsserplatz, and Glaibasel while sipping your mulled wine.
In Basel, you can feel the enthusiasm for Christmas in every part of the city. If you're visiting with the family, there's plenty to do for the kids too. They can take a short trip on the Christmas Tram or the Christmas Ferry.
8. Davos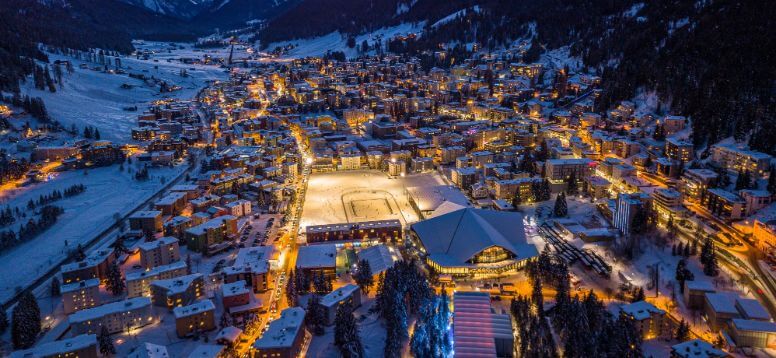 Have you ever wondered why the World Economic Forum held in Davos? Because the best ski resorts in the world are here! Joking aside, Davos, considered the heart of the Swiss Alps, is a place worth seeing and visiting in winter. Skiing on the frozen slopes above 1,500 meters is great.
There is over 200 km of pistes in Davos, appealing to both beginners and professional skiers. The world-famous Klosters ski resort is here and for those who fond of nightlife, there are great clubs such as Postli Club and Jatzutte.
9. Geneva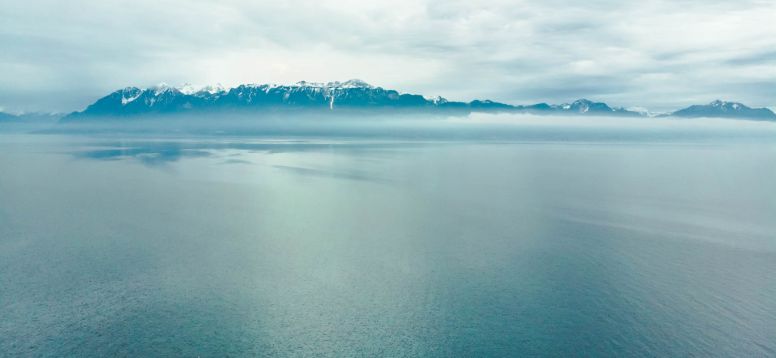 Geneva is one of the best places to visit in Switzerland during the winter season, with its magnificent view and great activities. Even if you came for a few days, it is possible to spend this time to the fullest. You can explore the historic old town, visit the Ethnographic Museum, which received the European Museum of the Year Award in 2017 or join a tour to taste the famous Swiss chocolate.
One of the best things about Geneva is that you can easily travel to and from the surrounding winter sports centers. You can ski during the day and dine in one of the city's great restaurants in the evening. You can even enjoy the spa by watching a unique landscape.
Bonus: Glacier Express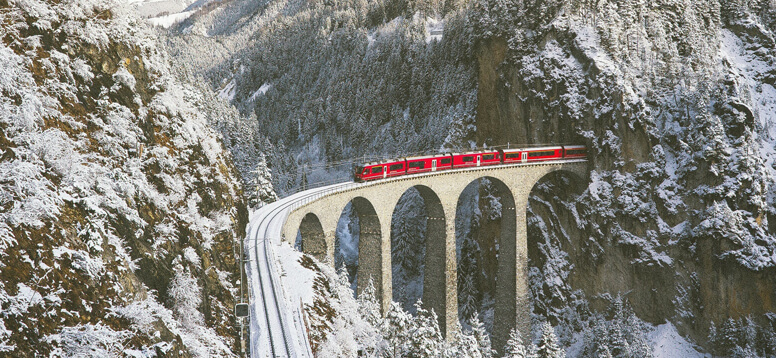 If you have time for the holiday, don't leave Switzerland without making the most popular train journey in Europe and the world. Glacier Express is moving slowly for you to enjoy the scenery and lasts about 290 km Zermatt to St Moritz. During the journey, which takes approximately 8 hours, you can sip your wine in the warm and comfortable seats of the train, chat, and eat delicious food.
Travel provided by Rhatische Bahn and Gotthard Bahn is so popular that you may need to buy your ticket months in advance.
Which Airport in Switzerland For Winter Holidays?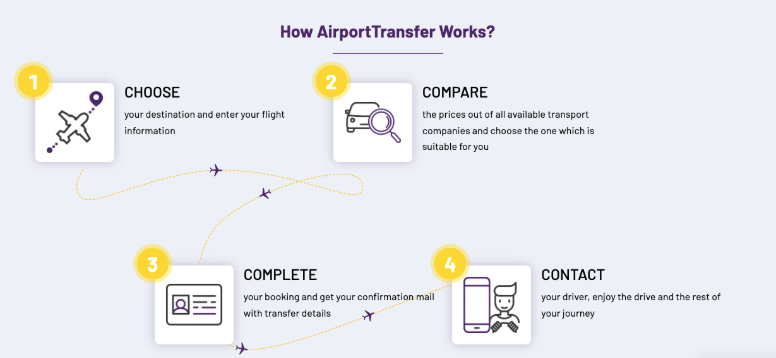 The Swiss resort is an amazing destination for winter sports, mountain scenery, the jungfrau region and the Swiss Alps. Although Zurich (ZRH) is the most crowded and most popular airport in Switzerland, we can't say that other airports are left empty by incoming passengers. Bern Airport, Basel Mulhouse Freiburg Airport and Geneva Airports are other airports regularly used by tourists coming to Switzerland for winter holidays. You know that especially the passengers arriving for winter tourism land at Swiss airports with heavy equipment and a large number of suitcases.
So, how will you get to your hotel or accommodation, especially on the first day of this magnificent country? Do you not think of waiting for public transportation at the airport with crowded and tiring items in your hand?
Yes, maybe you want to consider options such as Zurich airport shuttle or Basel Airport bus service and try to escape cheaply. But we really have a much better offer for you, and an affordable one! Because we provide Swiss airport taxi service, which is truly miraculous in terms of price-performance.
Let's talk briefly!
With airporttransfer.com's hygienic vehicles, polite drivers and fixed prices, you can make a perfect private airport transfer from any airport in Switzerland to a point or from one point to the airport. We recommend you to review this page for 100% refund and other detailed information. You can also reach us via Whatsapp at any time!
You might be interested