Whether you never choose to fly first class or business class international flights, knowing the differences between a business class vs. a first-class international flight can be significant. These can be the best seats on the flight, better service, better food, and complimentary beverages.
The indifference between business class vs. first class is particularly true when contrasting domestic first-class seats offered by most U.S. airways with long-haul overseas travel, where business and first-class seats far outperform business class seats.
It is similar to the Qatar first class vs business class comparison.
It's crucial to understand what you're getting into – and whether the additional cost will be worthwhile – whether you're using points or buying with cash. For this reason, we're outlining all the critical distinctions between first-class and business class.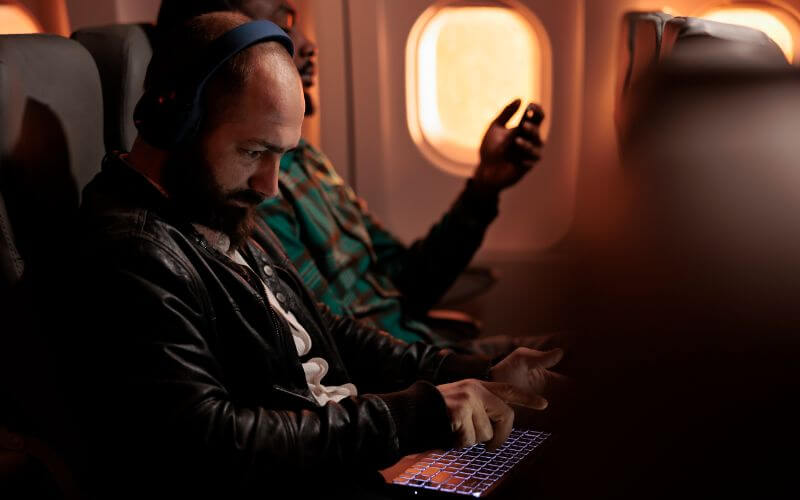 First class vs business class
While not as visible as those between first class and economy, there are differences between first class and business class that, depending on where you're going from or to which airline you're using, might be very different.
On both flight services, passengers can anticipate multi-course, restaurant-plated meals, but airlines that provide each cabin service reserve with the finest for first-class passengers, including the most incredible meals, the best service, and even the best booze.
For lengthy flights, first and business classes receive blankets and pillows; however, first-class frequently includes a mattress pad.
The legroom in business class will be more outstanding. First-class passengers, however, might have a seat that can be turned into a bed or even a private apartment.
While you can choose between a la carte dining with expensive champagne service, the food and drink option is fixed with limited alcohol.
Flight attendants serve only a few passengers as their "flight assistants" when flying first class, but this number rises for business class services.
As for the "before the flight" experience, bringing guests and pets, spa service, fine dining, and premium class passenger services such as a personal assistant are what the business class lounges do not include compared to any first-class lounge. Yet, wi-fi and bar services up to a point are similar for both business and first class.
If you ask, "Which is more luxurious, first class or business class?" without a doubt, the first class provides far greater comfort but is also much more expensive. Regarding business class vs first-class price, buying a business class ticket is a more affordable option. When business class and economy class is compared, the economy is surprisingly pleasant, even if it may not be as plentiful as first class.
✈ Cheap Business Class Flights to Europe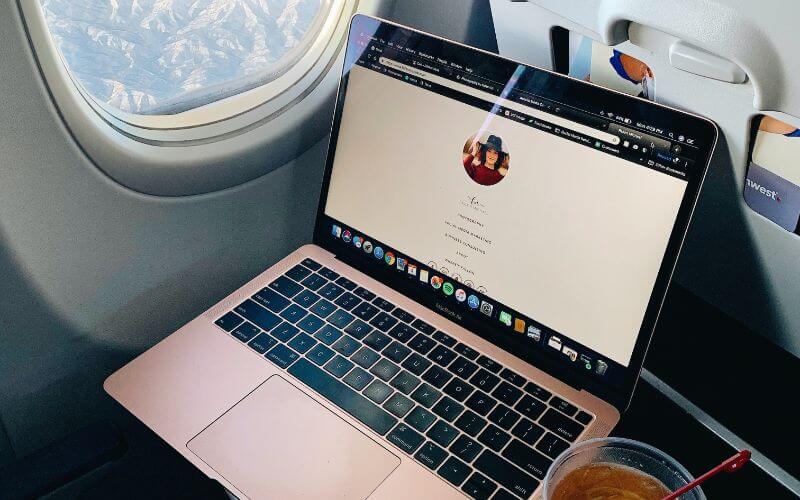 What's the difference between business class and first class on international flights?
On international flights, first class is not usually the supreme premium cabin, unlike domestic flights. Many airlines do not even provide first class but refer to their most luxurious place in business class flights. If you ask, "What does business class mean on an international flight?" let's try to find an answer.
Even if an airline has first class, it might only be available on some routes or some kinds of aircraft. On flights when it is available, it is known that first-class costs more than business class. It is a standard because there are differences between them. The most straightforward approach to the differences between first class with business class is to consider that first class is intended to be extravagantly luxurious, with additions that are typically more about style than substance.
In contrast, business class is designed to be significantly elevated yet helpful. Most airlines that have international first-class options these days are doing an excellent job of uplifting the first-class experience to the point where it becomes reasonable to pay the price difference over business class. Yet, they take care to avoid making it overly exclusive. The reason is that they are trying to make it affordable because they can even lose passengers to private jet travel.
For instance, before United Airlines transitioned from United Global First to United Polaris business class, they made a critical difference: putting slightly larger seats, new plates and glassware, and an additional course on the menus with a different main course option. Their first and business-class offerings, however, were very similar.
Some airlines that offer business class but not first class have first-class level amenities in their business class offerings. Airlines that provide both services are incentivised to avoid making their business-class accommodations too identical to their first-class accommodations since doing so could reduce their ability to compete with other carriers' business-class offerings.
Domestic and International First-Class Differences
Despite sharing the same name, domestic and international first classes are different. For instance, if you expect lie-flat seats and fine dining on your short-distance first-class flight within the USA, you will be disappointed. Airlines only commonly refer to their domestic premium cabins as "first class" in the USA. For most shorter international trips, mainly business class is used.
So, there are differences when comparing business class vs. first class on an international flight in contrary to domestic ones. In contrast to the economy, a domestic flight in the USA with first-class offers bigger seats, improved and complimentary meal service, and complimentary alcoholic beverages frequently served on simple glassware. The flights that have the premium cabin, the economy being the main cabin, involved in most domestic USA flights are first class.
Yet, there are a few routes that airlines treat differently, primarily coast-to-coast transcontinental trips. First-class goods are frequently comparable to those seen on foreign marketplaces on flights. It is usually made apparent during the website's booking process.
Contrary to what is mainly believed, the same planes used for USA domestic flights are frequently utilised for shorter international trips between there and Canada, Mexico, Central America, the Caribbean, and even South America. The domestic first-class cabin on these flights is frequently sold as business class.
International long-distance is an entirely different experience. When they refer to international first class, they mostly mean intercontinental first class, which is to travel from the USA to places outside North America.
✈ The Best Mobile Flight Tracker Apps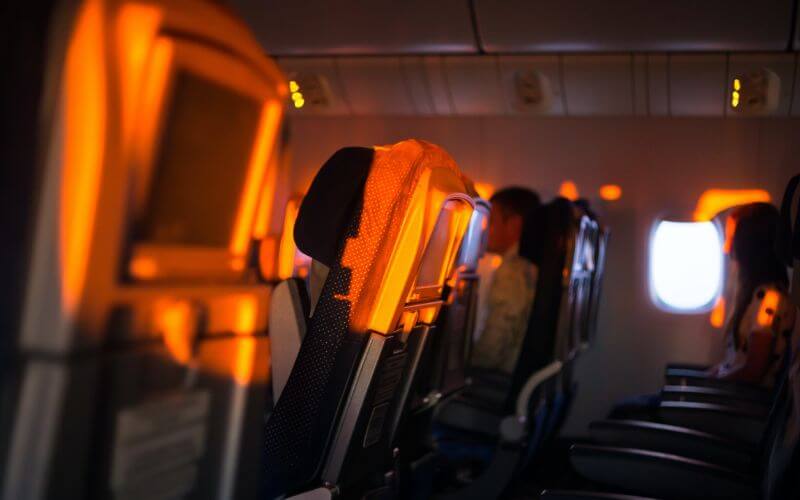 Is flying business class better than first class?
As with most travel-related goods, price is the most critical factor in making a decision. First-class tickets are usually worthy for passengers who have the money to spend and want to experience an extraordinary flight. Business class tickets may be more cost-effective for passengers who wish for a more comfortable flight experience than flying economy but want to give only a little money on flight tickets.
The service differences between business and first class may not matter to a passenger who wants to get the most sleep possible on long flights that last at least a night. In this case, the passenger can prefer to grab a quick snack and sleep the entire flight. However, the additional room and facilities might be helpful for a night of decent sleep on a long flight.
With many international airlines either decreasing the types of aircraft and routes that offer first-class service or altogether discontinuing it, international first-class is fast becoming a thing of the past. The bottom line is that first class offers a fantastic experience if you want to create the perfect vacation memory and have the money to spend.
However, business class will provide enough comfort and service to seem luxurious if you are travelling in the economy and considering flying either business or first class.
✈ Best Airline Rewards Programs
We can sum up all these with an example. Premium Economy, Business, and First Class on American Airlines offer the same experience. All make the same promises regarding early boarding, seat rooms, and good service from the flight attendants. The extra seclusion, unique food by chefs, and an amenities bag with sleeping blankets and eye masks make the premium location worthwhile.
So, choosing a business class international American Airlines ticket is wise. Delta Airlines, First Class, and Delta One are Delta's premium categories for other USA airlines. With its giant chairs, increased privacy, special treatment, complimentary food and drinks, and priority boarding, first class is precisely what most people would anticipate. If this is the case for differences between the two first classes, there would be many differences for the delta business class vs first class comparison.
If you are trying to choose first or business-class seats, choose your airline company and look at what the airline offers. Emirates, Air France, British Airways, Etihad Airways, Singapore Airlines, and Lufthansa are some options that you can look at. Now, you only need to choose a better option, business class vs. first class international flight. If you decide to fly first class, read our article about the best first-class international flights!
If you are looking for airport transfers, you are at the right place for a luxury and hygenic transfer, good service, and no hidden fees. Let us sweep your feet off the ground after your flight and take you to your hotel. Book your airport transfers in minutes.
You might be interested