Joining a frequent flyers program might be a clever and simple method to collect miles for your ideal vacation. Do not worry; these programs allow you to collect miles even by making regular purchases, so you do not need to be an experienced traveler to accomplish it.
When assessing airline rewards programs, there are only a few fundamental questions you need to ask yourself. Which airports do you frequently fly to and from the most? Which destination do you seek to go to? Does class level matter? What benefits are available? And how do you maximize your mile-earning potential?
How do travelers earn points on flights?
Until recently, the distance traveled determined the number of extra points collected. Some passengers took longer, frequently multi-stop flights, which were typically cheaper instead of faster, direct ones, to earn more points.
The majority of FFPs in use today are revenue-based, which means that points are earned in proportion to what members spend, meaning that points per dollar Through the prevention of mileage runs and prioritization of the first-class and business travelers who generate the most significant revenue, airlines not only stop cheating but also take a step toward sustainability goals.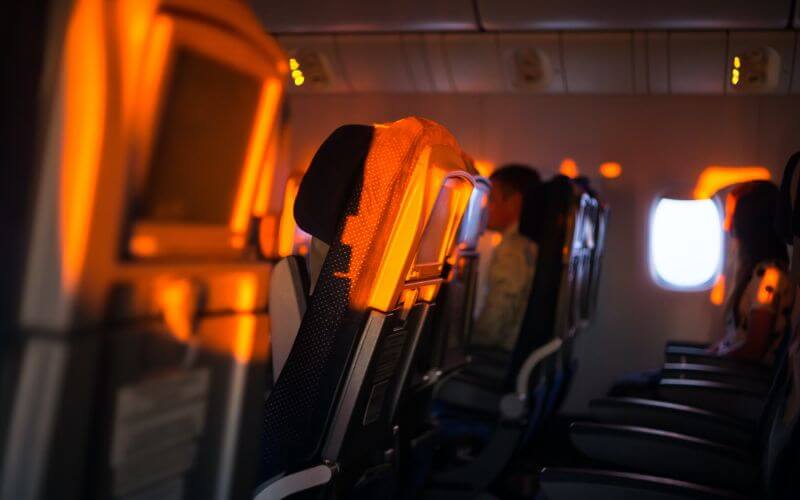 Do airlines have rewards programs?
Frequent flier programs (FFPs), often known as airline loyalty programs, are incentive plans used by airlines to reward their customers, encourage traveler loyalty, and aid in keeping their customers. The original concept was easy and uncomplicated:
The more individuals fly.
The more points or miles they collect.
The more benefits they receive.
Let's now talk about the details.
Which airline rewards program gives the most value?
The most profitable domestic airline program is, without a doubt, Alaska Airlines Mileage Plan. You should expect to receive around 9 cents for every dollar spent with Alaska. In comparison, leading airline companies such as Delta Air Lines and United Airlines offer 4 to 5 cents for every dollar spent.
If you are a fan of travel rewards, this is no surprise because Alaska's Mileage Plan is known for its customer-first principles. The success of Frontier Airlines may surprise some people. In contrast to other airlines, Alaska and Frontier continue to award reward points for miles based on the number of miles flown. It has a significant impact on analysis and comparisons done about the reward programs of airlines.
Spirit Airlines only has a 1.7% rate, primarily because they give a lower rate of points earned on base tickets six times more than on items they classify as optional 12 times more such as printing boarding passes, choosing a seat, checking bags, and else. Here are the best airline rewards programs!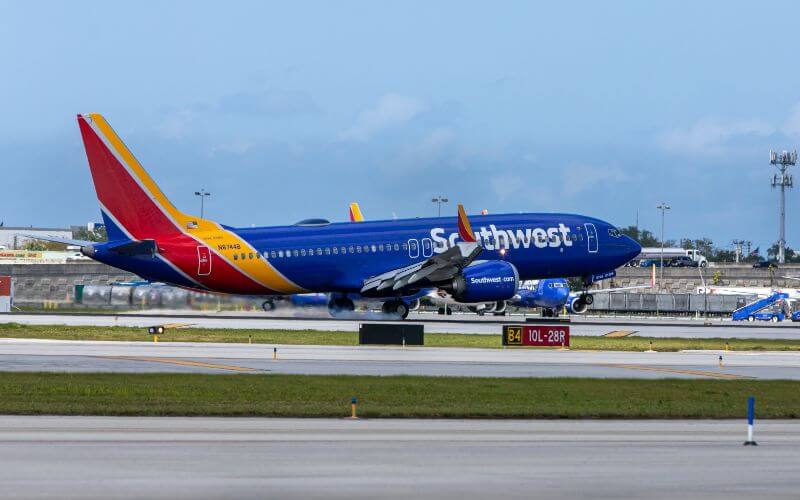 1- Southwest Rapid Rewards
The first one as the winner of the year 2022, according to passengers' choices, is Southwest. People who have the highest degree in this program like Southwest's simplicity and easiness. They claimed that the online system is flawless and always functional. It is simple to purchase a ticket, redeem miles, modify dates, or do anything else.
Things to Consider When Booking Flight Ticket
Also, the crew is said to be courteous, the flight attendants are entertaining, and the airline rarely cancels flights. The people mostly use the Rapid Rewards program on their Southwest credit card to increase their point total. They can even connect their Rapid Rewards incentives with roughly other partners, earning points for buying groceries, sending flowers, buying gas, reading newspapers, renting a car, and staying in hotels. The airline has free checked bags and first-class boarding for their miles program members.
2- Delta SkyMiles
The SkyMiles program, which consistently receives excellent ratings from its users, provides a variety of ways for users to redeem earned miles for travel and other services. Additionally, in contrast to other airline programs, Delta's program enables users to redeem miles more quickly than other best travel rewards programs. You can add up your miles by adding the Delta SkyMiles Amex card. Your miles' will add up when you make purchases, dine out, get transportation, use Instacart, and more. On the credit card, collected miles never expire.
There are no black-out dates, and you can arrange award travel for anybody you choose, whether you will be traveling with them or not. Even though the program is called SkyMiles, you earn miles based on how much you spend rather than how far you fly.
Unfortunately, there is not even a set value or award chart to show how much money SkyMiles are worth. Delta does not make the required mileage for awards public, unlike several airlines. You have to dig up their website to find out how many miles it costs if you want to find out.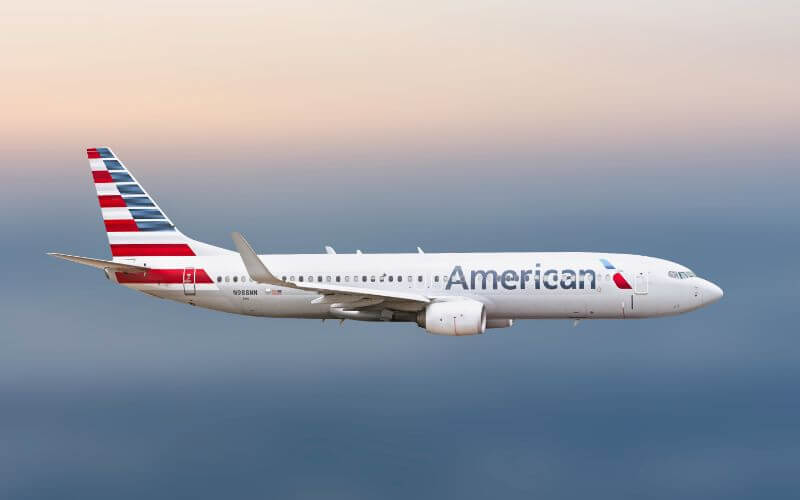 3- American Airlines AAdvantage Program
If you are a traveler who lives in big American cities like New York City, Los Angeles, or Chicago and flies internationally benefit from the American Airlines AAdvantage program. For the first time in 2022, every American Airlines, American Eagle, and airline that have an agreement, such as Alaska or Hawaiian Airlines, will reward AAdvantage members loyalty points and miles. Through American Airlines' broad frequent flyer network, "Oneworld," which includes Qantas, British Airways, and Qatar Airways, you can also earn miles for travels on associated partner airlines.
How to Earn American Airlines Miles?
Additionally, if you use any Citi / AAdvantage or Barclays AAdvantage Aviator Mastercards, you can acquire miles for regular use. You can accrue AAdvantage miles on travel-related expenses because American Airlines has partnerships with different car rental companies, hotels, and cruise lines. It makes American Airlines' credit card the best airline rewards credit card. They also have an American Airlines Loyalty Program specifically for their users.
Best Airline Loyalty Programs
One of the most outstanding programs for earning and redeeming miles for foreign travel is Mileage Plan. Alaska Airlines has a distinctive selection of partners that extend the majority of the world and make it simple to identify award availability because they are not affiliated with any alliance.
These partners are American Airlines, Air France, British Airways, Singapore Airlines, and Emirates. Also, for connections to these airlines' U.S. gateways, you can rely on Alaska's network.. As a result, Alaska Airlines has the best airline rewards program for international travel.
Alaska Airlines has established itself as the most customer-friendly airline, offering the best-in-class pet policies and the value of earned reward miles. Of course, you might not own a pet, or perhaps the advantages of elite rank may not interest you. Here is how each airline is managed in terms of all factors.
American and Hawaiian airlines did well this year, but for different causes. Hawaiian scored good marks for its Pualani elite status and low add-on prices, while Americans obtained excellent marks for its generally generous basic economy. Frontier and Spirit are two low-cost carriers that only provide low rates and perform poorly, as one might expect. Their basic strategy led to low ratings for the extras because the research made ignored average fare pricing.
United being close to the bottom of the rankings may surprise some people. It is unknown how the ratings will turn out until the end of the year. However, the poorness of United's mileage plus earning rate, basic economy package, and pet rules were sufficient to bring it to its knees. Many airlines have frequent fliers programs, but some have the best rewards program for their frequent flier when their rewards rate is calculated.
Which airline has the best elite program?
Alaska triumphs again this year due to excellent performance at all MVP, and most valued player, levels. Whether you are a persistent traveler or not, achieving MVP status on Alaska is a good idea because it is one of the best airline rewards programs.
Now, it is time for airport transfer. Suppose you want a comfortable and hygienic transfer, exceptional service, and no additional costs. After your flights, allow us to lift your feet off the ground and transport you to your accommodation.
You might be interested