Before and after the flight can be stressful. It is annoying to learn at the last moment, especially before the flight boarding, about changes in arrival - departure times, weather conditions, gate changes.
Mobile applications that prevent travelers from encountering such unpleasant surprises have gained popularity among those asking, "How do I track my flight?" These applications are generally referred to as the flight tracking app and are very useful for Android and iOS.
They allow you to receive instant information about the last-minute changes we mentioned before.
Some apps also make it possible to share flight experiences by creating a community.
Moreover, you can use most of them for free.
Play Store, App Store, and Google flight tracker applications can be found easily.
Let's look at the best of these air traffic controllers that you can search for flights, delay stats, and flight details.
The Best Mobile Flight Tracker Apps for iOS
A flight tracker app is not only for travelers but also for aviation enthusiasts. Thanks to the live flight tracker map, these applications offer the opportunity to monitor aircraft details in motion and aircraft on the ground worldwide.
1- Brightview
The best feature of the Flightview app for Apple users is that it notifies the user about the changes in the flights instantly with push notifications.
It saves you from constantly tracking flights and monitoring your plane's current flight track status. Of course, this is not the only good feature.
⭐ Your Essential Pre-Flight Travel Checklist
Flightview comes with features that will become an essential part of your end-to-end travel planning. You can save the details of your trip, such as your car rental information, transfer details, and hotel reservation, into the application.
You can also request it to send you an SMS or notification by connecting to your iPhone calendar.
With Flightview, you can find out your flight's previous routes, whether it's delayed or the weather at your destination.
2- Plane Finder
Plane Finder is one of the best feature-rich flight tracking apps for your iPhone and iPad devices. One of the fun aspects of the application, which allows you to monitor flights in real-time on the map, allows you to identify planes on the Air using augmented reality.
– Tap on a plane and view the flight in 3D.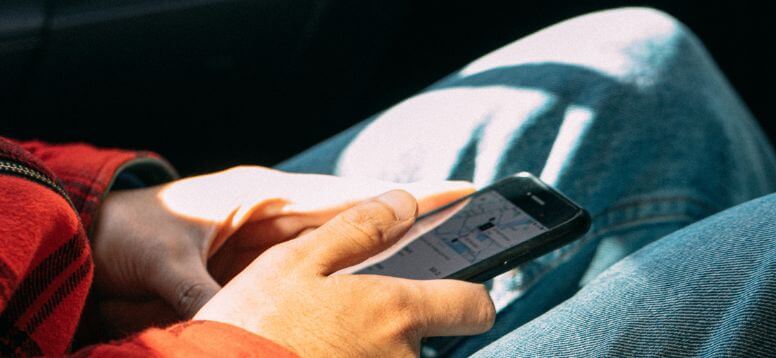 Plane Finder lets you track both flight history and live air traffic. It helps you find routes with fewer delays when choosing flights. The free Plane Finder offers in-app purchases. Also, for those wondering; What are the passenger rights in flight delays?
3- Flighty
One of the best features of Flighty that sets it apart from other live flight tracker apps is its user-friendly interface. When this fluid usage is added to almost all the features offered by its counterparts, it becomes straightforward to follow every detail of your flight.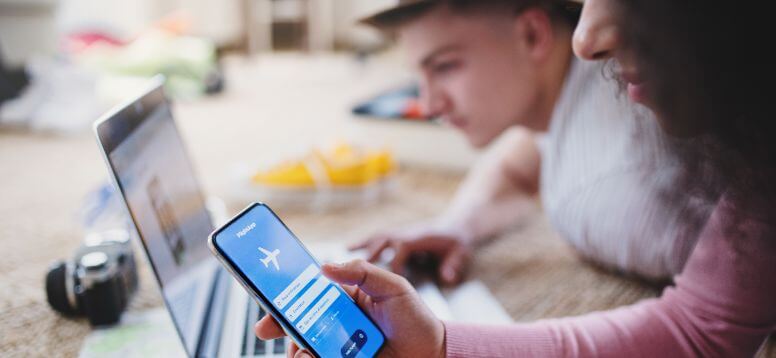 Making it easy to access information such as recommendations, current delays, and weather forecasts from the Federal Aviation Administration, Flighty also allows you to browse flight schedules from any pilot of an aircraft. If you are a careful passenger, this information may impact your flight selection.
Flighty acts as your flight assistant and supports you during the check-in process. You can sync your calendars with the app. When you arrive at your destination, it guides you to find a private transfer or taxi. Flighty is free to use, but some features may require upgrading to the premium version.
4- FlightRadar24
Flight Radar 24 app allows you to track planes worldwide on a map by pointing your device at the sky, no matter what day of the week or time of the day.
Point your device on a plane or click on one of the flights on the map, and you can access information such as its route, estimated time of arrival, speed, and altitude. It is also possible to search for a specific flight and see its detailed information.
⭐ 13 Ways to Beat Airport Anxiety
Perhaps the most helpful feature of 24 Flight Radar is that: You can select a flight number, airport, or route and easily find things that will affect your trip, such as weather conditions, delay statistics, etc.
The cockpit view supported by augmented reality is also a fun detail. Flight Radar 24 is free to use.
5- Planes Live
As the name suggests, Planes Live is a plane radar and a real-time flight tracker 24 hours a day. It lays out flight schedules and routes in detail. It is so detailed that those in the aviation industry usually prefer it. Still, Planes Live is straightforward enough to use when planning your trip.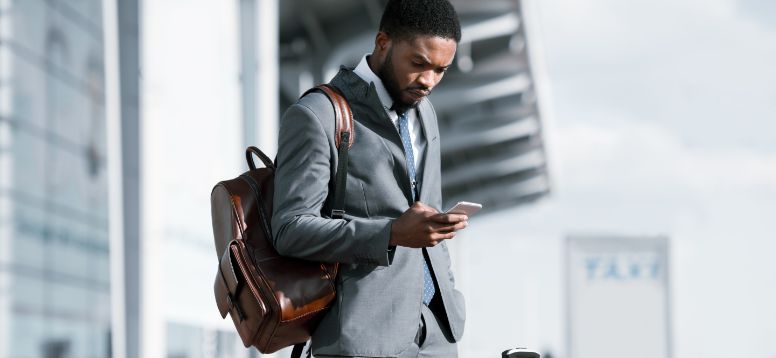 It has a menu where you can list airports and your locations to make tracking easier. In addition to other applications, Planes Live also keeps you informed about aircraft models and features. The app's only downside is that it doesn't have many features in the free version.
The Best Mobile Flight Tracker Apps for Android
1- FlightAware
FlightAware Flight tracker is one of the multifunctional united flight trackers applications online. Unlike its counterparts, it offers a wide range of tracking possibilities.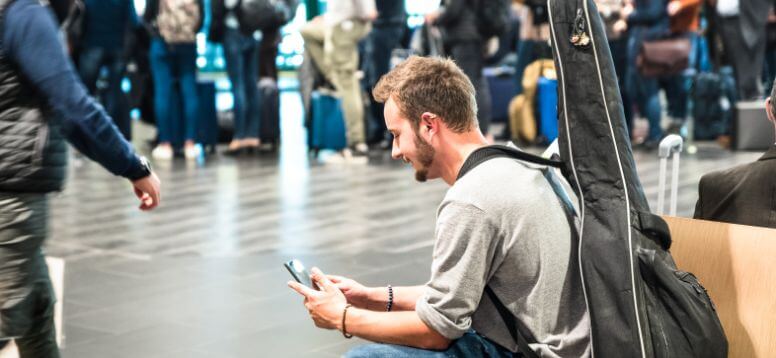 In addition to commercial flights, you can also watch private and charter flights. While waiting for the plane at the airport, you can receive helpful information such as arrival time and delay as a notification.
⭐ How Far in Advance to Book Your Holiday Flights
Even faster than the airline.The best thing about FlightAware is that it's free. One of the most referenced apps on both desktop and mobile platforms.
2- FlightStats
FlightStats is one of the best flight tracking apps on the market. It allows you to track planes by flight number, route, or airport.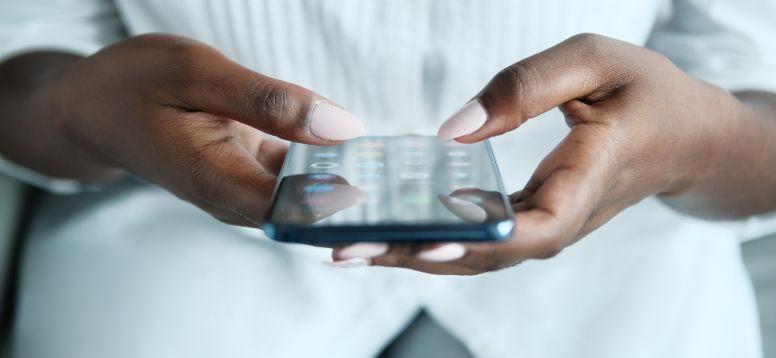 You can watch them more efficiently by saving them in the "My Flights" tab. The application, where you can see flights from worldwide on the map, is very appropriate in location accuracy. With this precision, the route and possible deviations can also be displayed.
3- App in the Air
App in the Air is one of the most used flight tracker real-time applications globally. Moreover, the app promises much more than that. Millions of travelers prefer this app. Because you can make flights and reservations within the application and your entire travel schedule.
– App in the Air, which can work offline, is also a travel diary. You can note the places you have visited day by day.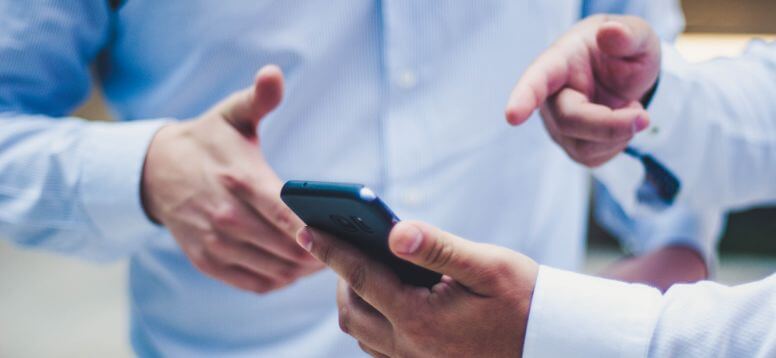 As a personal assistant, App in the Air has also made significant improvements regarding current events. It kept its users up-to-date by sharing the specific regulations of countries and airlines during the period of travel restrictions.
4- Flight Board
Flight Board has a database of 1500 airlines, and tens of thousands of airports updated simultaneously.
It is updated every few minutes, providing access to the most up-to-date flight information. True to its name, it has a simple flight board design and ensures that all information is easy to read.
⭐ Should I Add Flight Insurance When Booking My Flights?
You can download this functional and straightforward flight radar 24/7 live to your Android-based device.
5- ADSB Flight Tracker
ADSB's radar-type tracking system works on a GPS basis. In this way, it becomes the ideal application for those who want to learn even the smallest detail.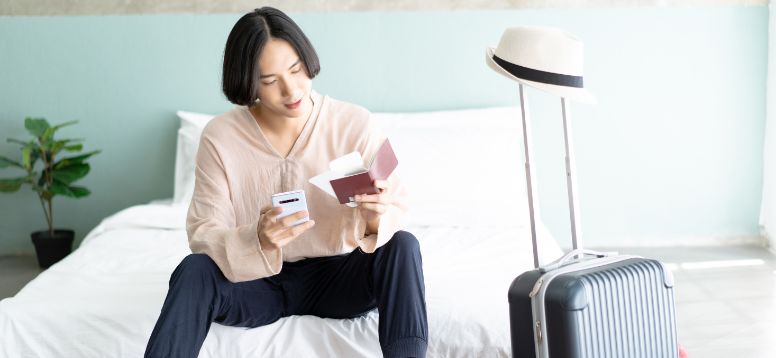 You can easily access specific data with the filtering system of ADSB, the most technical and comprehensive flight tracking app developed for Android. You can download the app for free on your Android devices. But you may have to pay the most for some features.
Advantages of Using Flight Tracker Apps
1- Be Up to Date
If you have traveled by plane before, you are aware that your itinerary may change suddenly.
Weather conditions, mechanical failures, and problems in the cargo process may cause the flight to be delayed.
Flight tracking applications help you to be informed about such developments quickly.
Some apps even make predictions and send push notifications. By being prepared, you experience more stress-free travel.
2- Determine Your Location
Those unfamiliar with airplane travel may worry about not knowing where they are when they look out the window.
Some are just curious. Flight tracking apps can tell you where you are and when you reach your destination.
3- Find Out What You Can Do
Whether your flight is delayed, you need to spend time at the airport.
Advanced flight tracking applications also provide you with opportunities to kill time.
You can read the news, watch other flights and get information about your destination.
Wondering where a plane arriving at the airport goes? Just point the camera and find out.
4- Track Your Loved Ones' Flights
When you're saying goodbye or expecting a loved one, it's great to know exactly where they are.
It will be a relief to know that your son or daughter has arrived safely at their destination.
Or you will be able to greet your guests at the airport at the right time.
You might be interested