Isn't it very pleasant to go on a trip with your life partner and have a romantic holiday? Maybe if you are not a romantic couple, you just want to have adventure-filled days. Or you have an at-out situation and you are planning a vacation in a quiet place. Don't worry, we've listed the best vacation spots for couples below.
How do you make a romantic getaway special? In this article, you will learn where the most romantic places in the world are. You should definitely consider the advice we give when creating your holiday plan. We have a separate title especially for those living in America. We have some great recommendations on the 10 best romantic getaways in the USA.
Those who want to have an unforgettable holiday with their lover, come here!
Best Beach Vacation Spots for Couples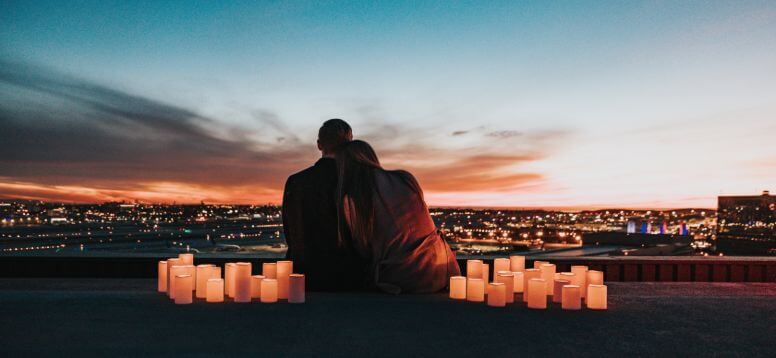 For couples, a private vacation by the sea is a wonderful thing. In many parts of the world, there are beaches with golden sand as much as possible. So which ones are the best? Have you heard of white, black and pink sand beaches? Here are the best vacation spots for couples where you can have fun with the person you love!
Waikiki Beach - Honolulu
Waikiki Beach, one of the most famous beaches in the world, is on the south coast of Oahu. There are many hotels and luxury resorts where you can stay in the area. It is one of the best holiday spots for couples with its unique view, restaurants with delicious food and wonderful weather. You can watch the luxury hotels close to the beach, the golden sands and the ocean view as far as you can get.
Here you can spend a wonderful weekend with your loved one by participating in various water sports.
Pink Sand Beach - Greece
Also known as Elafonisi Beach, the place is located on the Greek Island of Crete. You can find countless natural beauties in the region, which has a huge beach in both white and pink color. A perfect seaside vacation destination for couples with its shallow beach and warm sea water, Pink Sand Beach has interesting caves and magnificent rock formations that you can visit.
Black Sand Beach - Anse Chastanet - St. lucia
Located in the Caribbean, St. Lucia is the perfect vacation destination for couples. A great option especially for anniversary trip ideas, Black Sand Beach is protected by the country. Therefore, the coast, where you can discover all the natural beauties, has many hotels built under magnificent palm trees. With great hotels where you can stay, St. Lucia, with its warm and calm seas, is ideal for tanning. The popular accommodation in the region, which welcomes tourists from various countries of the world every year, is Anse Chastanet Resort. Here you can snorkel and swim with your loved one and take fun photos on the black sands.
Best Romantic Places for Couples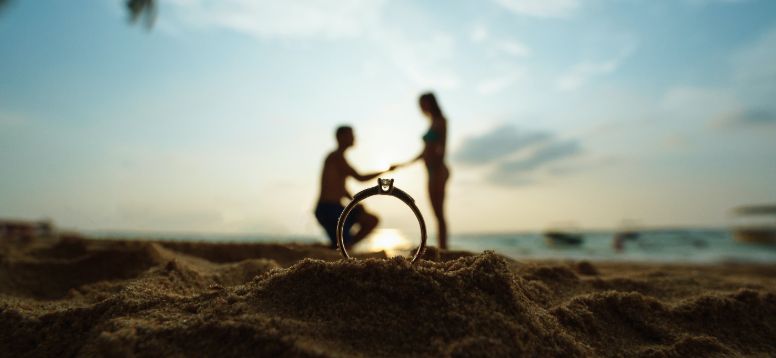 There are certain destinations that come to mind when it comes to romance with a lover, but no one has enough information about these places. Romantic couples love to have romantic adventures. Below we have shared a few suggestions for romantic vacation spots that you might like. Which one will you prefer?
Capri Island - Italy
Who lives in love at its best? Of course the Italians! Famous for its passionate love, the country has many natural beauties, the romance of which you can feel in all your cells. One of them is the island of Capri. It will be really good for you to walk hand in hand with your lover on the coast of Capri, which is a frequent destination for couples who want to experience fantasy in the Mediterranean.
You can wake up to pleasant mornings accompanied by the scent of delicious lemon trees on the island, which has a fairy-tale look with its colorful houses. While watching the sunset with your spouse, you can renew your love by drinking a glass of the island's famous drink, aperitivo. You can also take a stroll in the Blue Grotto, which has a wonderful sea view. This cave has an electric blue color you have not seen before. Here you can pose romantically for enviable photos.
Spice Island Beach Resort - Grenada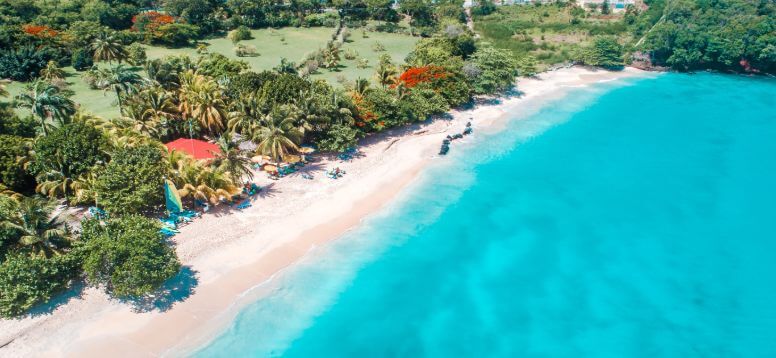 The West Indies is one of the best destinations for a romantic vacation. A favorite holiday spot for couples with its air, sea and perfect sands, the region has a wide variety of hotels and resorts offering all-inclusive accommodation. Spice Island Beach Resort is one of the best hotels where you can spend a wonderful holiday with the person you love. This place is famous for its spa with wonderful massage treatments. You can spend romantic times in your suite with a pool, accompanied by lush gardens, tropical trees and fragrant flowers.
Couples who want to spend an exotic holiday can feel the passion in depth with the sunset sails in the region. However, during your stay, you can eat the meals of world-famous chefs at Sea and Surf Terrace & Bar, Oliver's Restaurant and Creole restaurants.
Magee Farm - Saratoga, USA
Magee Farm is the most romantic place in the US. The place for couples to have a great vacation is located in Wyoming. A luxury farm in every way, Magee is a place where you can experience the Wild West. For your stay, you can experience a holiday that will renew your love with a wonderfully designed luxury lodge, cabins made as a result of interesting restorations, a peaceful pool and a relaxing spa center.
Best Fun Places for Couples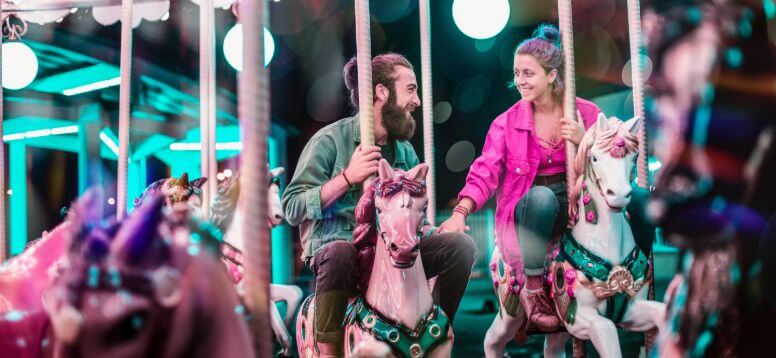 If your lover is also your best friend, you don't need romance to travel. If you have a lover with whom you can have fun, have an adventurous journey and spend all your time laughing, you should read our suggestions below right away.
Bali - Indonesia
Bali is truly a popular tourist destination. If you want to have fun and have a holiday with your lover, your first stop should be Bali. Bali, which is almost a paradise of entertainment, will impress you with its monkey forests that you will watch in amazement.
You can spend pleasant moments while walking among the rice fields and lush green forests. Bali is famous for its great nightclubs. Here you can dance for hours, accompanied by the sunrise, DJ stages and magnificent light shows.
However, Bali has a wide variety of temples and shrines. Couples who want to spend their holidays in luxury and fun can come to Indonesia and experience unforgettable moments.
Safari in Tanzania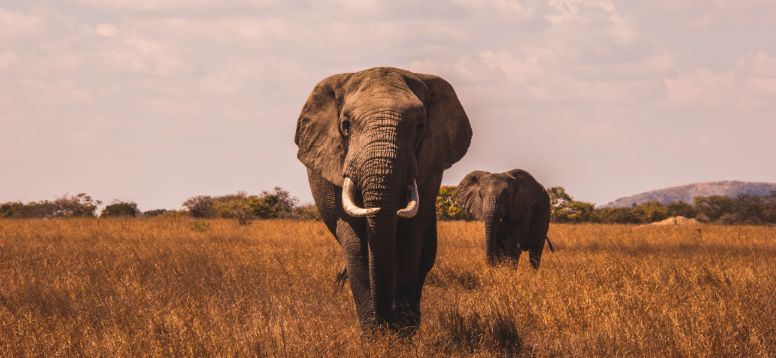 Brave couples here! How would you like to have a fun holiday in Tanzania? If you dare, you can take walks in the wild on Mount Kilimanjaro, which is full of scary stories. The country, which has national parks with wonderful views, is the most popular destination in the world where you can go on safari. From the moment you step into the country, you experience firsts. For example, there are local tribes here. You should know that you will have a lot of fun when you meet.
You and your partner can visit the Ngorongoro Crater and meet the wild animals (cheetah, rhinoceros, elephant, buffalo) during your safari journey.
Black Rock City - Nevada
Fun things to do as a couple include going to Burning Man. You will take your relationship to different dimensions with this event that takes place in Black Rock City every year in August and September. Burning Man is a great option for a challenging and crazy holiday out of the comfortable life you live.
You will find yourself in interesting workshops and parties in this event, which is much more than an ordinary camping experience. A fun holiday awaits you with this organization where you can get away from your routine life for a short time and discover yourself and your partner.
Quiet Places for Couples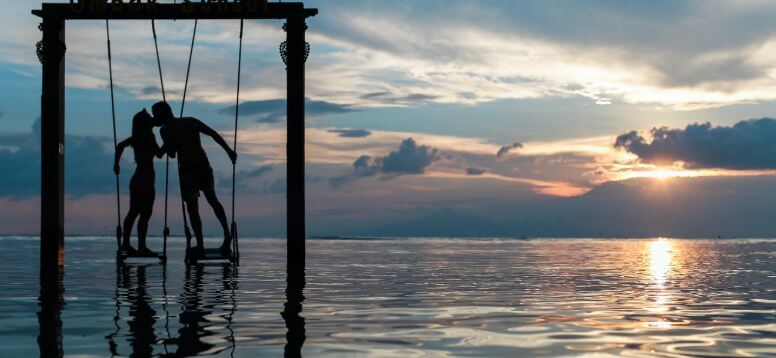 Sakinleşmeye, ilişkinizdeki sorunları çözmeye ya da şehrin gürültülü kabalığından uzaklaşıp dinlendirici bir tatil yapmak istiyor olabilirsiniz. Peki nereye gideceksiniz? Partneriniz ile birlikte huzurlu bir tatil kaçamağı yapabileceğiniz şu örnekleri incelemelisiniz!
Calming California Beach
The California coast has a calming effect in every way. It is also a great choice for a romantic getaway in America. If your relationship has some cracks, Mendocino is a great place to calm your nerves. Here you can stay at the extremely popular Brewery Gulch for vacations. The Brewery Gulch Inn is a mini property with a great breakfast and views. You can easily choose this place for a cheap holiday for two people.
Middlesex County - Connecticut, ABD
This lovely rural town is a relaxing vacation spot for couples looking to escape the hustle and bustle of the city. Located right next to the Connecticut River, the place is a fairytale destination with a peaceful main street and culturally rich theaters. Located just 2 hours from New York, Middlesex is a location that will officially recharge your relationship. Here you can walk hand in hand with your loved one for hours, have a picnic in its wonderful nature, explore Gillette Castle and take photos.
Those who choose to come here for a relaxing couples vacation can stay at the luxurious but modest Boardman House Inn, and have a quiet getaway with its hospitable staff.
Best Resorts for Honeymooners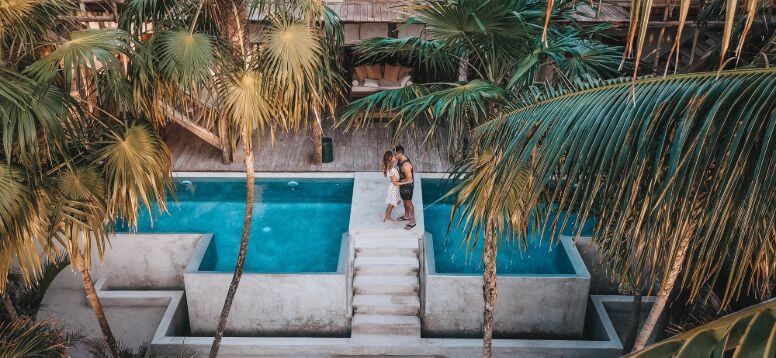 You are newly married and looking for the perfect place to spend your honeymoon, you are in the right place! So, is it a luxury honeymoon or an affordable but honeymoon vacation? We have a suggestion for you on both sides. Read and choose your side!
Miraval Arizona Resort & SPA - ABD
Those who are planning a luxury honeymoon vacation can choose Miraval Arizona. This is a honeymoon hotel built in the middle of the desert. Meticulously designed for those who want a comfortable holiday with all-inclusive packages.
Upon your check-in at the hotel, you will have a list of all the activities you can attend during your stay. Some of these activities are: climbing, yoga, meditation, safari, mountain biking, cooking classes, entertaining workshops and much more.
During your stay at the hotel, everything you will eat and drink is included in the package. For a passionate honeymoon, you can consider Miraval Arizona.
Andronis Luxury Suites - Santorini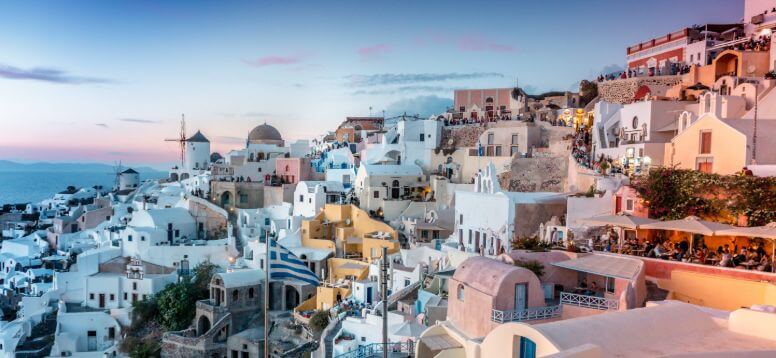 The Greek Islands are a good option for a cheap honeymoon. Mediterranean climate, delicious olive oil appetizers, effective sun for tanning, cheap accommodation, sirtaki nights, tavern entertainment, boat tours between the islands… Actually, you can find fun places to have a great time in every part of Greece. Santorini, Mykonos, Rhodes, Crete and Symi... You will really love these places. Think of colorful villages but with the sea! The Greek Islands will be fun and affordable for your honeymoon.
For accommodation, you can choose Andronis Luxury Suites in Santorini. Designed with Aegean architecture, this place overlooks the volcanic crater. It is a pearl in the Aegean and Mediterranean, and is famous for its magnificent sunset views. Santorini, where you can have a very cheap honeymoon compared to other countries, is a great option for a dream vacation.
You might be interested