If you are into travelling, you must have already heard about pink sand beaches. However, we tend to think these fantastic coloured beaches must be far away or too hard to reach.
That is why we might delay our trip or step back. In this blog, we will inform you about 10 Amazing, Must-See Pink Sand Beaches worldwide.
Furthermore, we will give you the easiest way to transport. We hope this blog will be quite helpful in shaping your next vacation!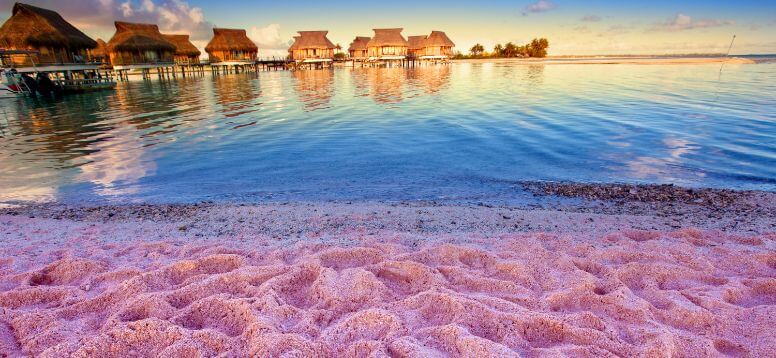 1- Pink Beach, Indonesia
We will start with Pink Beach, which is on Komodo Island in Indonesia since it is known as one of the best beaches. As the name of the island gives it away, you may run into a Komodo dragon, an endangered species of Komodo National Park. With its untouched green land, encountering the pink sand and turquoise water may charm you at first sight.
How to transport: After landing from your flight, you will contact beach resorts and AirportTransfer.com. While Airport Transfer will take you from the airport to the meeting place, resorts will escort you to the island by boat.
Only in 3 steps you can make your reservation! Until the last 48 hours of your vacation, you can cancel your reservation for free!
💗 Best Vacation Spots for Couples
2- Elafonissi Beach, Greece
Elafonisi Beach is not the only pink sand beach in Greece, but its almost white sand makes there more special. The combination of pale pink and white sand can make you feel lighter immediately.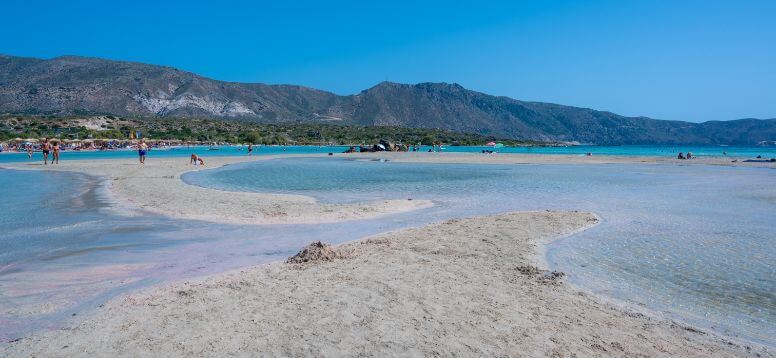 Furthermore, it's hot and shallow waters make this beach available for children. You might take this info into account if you are planning a vacation with your kids. 😉
READ MORE: Holidays with Children!
How to transport: First you need to take a flight to Crete. After landing your flight, you might use public transport, or Airport Transfers can take you to your hotel.
3- Playa de Ses Illetes, Spain
Playa de Ses Illetes might be a better option for those dreaming of a peaceful holiday. Crystal clear water, calming pink sand, and a tranquil atmosphere call for deep relaxation.
This exclusive beach offers high-quality equipment for beach sports if you are interested. Furthermore, you can discover local foods with award-worthy restaurants and selective wines!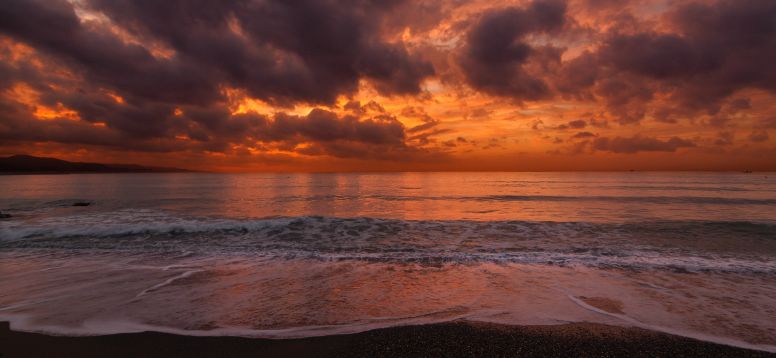 How to transport: There are plenty of options to get there. You can use a car service, scooter, or public transport at modest prices. If you want to reach your Resort immediately after arriving, you might want to check AirportTransfer options with %100 refund privilege!
4- Les Sables Roses, French Polynesia
The division of turquoise water heading to two sides with the pink-coloured sand beach in the middle… Most travel websites or magazines highly use the photo.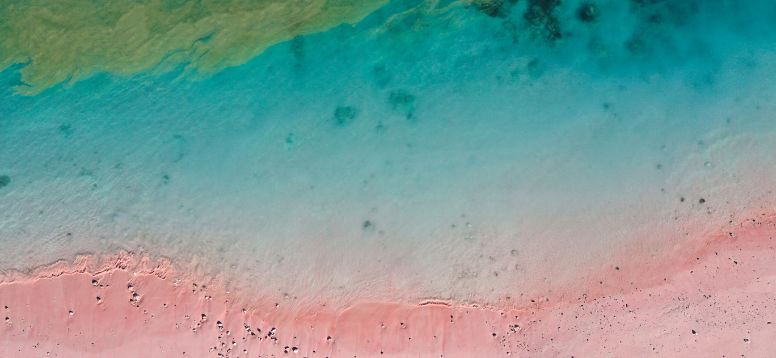 This paradise beauty is in French Polynesia. Since it is tricky to reach there, Les Sables Roses is exclusive. While it is possible to find serenity with fewer tourists, visitors also can discover untouched white coral reefs.
How to transport: Having a tricky transport makes Les Sables Roses more distinctive. Once you arrive at the airport, English-speaker members of AirportTransfer.com can escort you to your Resort.
– You can compare vehicle prices or search for private transfer companies on AT.
– Fixed prices and extra services are waiting for you as well. After reaching your accommodation, you need to find a lagoon boat tour to reach this picturesque beach.
5- Spiaggia Rosa, Italy
If you are a little bit familiar with Italian, you will recognize that Spiaggia Rosa means Pink Beach. This beloved colour of the sand comes in pink hues.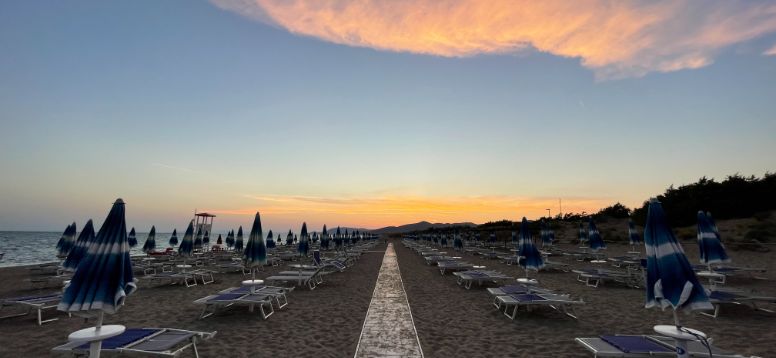 Unfortunately, Spiaggia Rose lost much of its pink hues after millions of visitors. That is why swimming, fishing, or walking in that area is forbidden. However, it does not mean you cannot enjoy the stunning view.
How to transport: Airport Transfer will take you to the nearest Sardinia Beach after landing your flight. Moreover, you do not need to worry about getting a hygienic vehicle.
Any AirportTransfer car has a standard hygiene policy. After reaching Sardinia Beach, you will take a boat to take a close look. Or, if you like hiking, you can climb Budello Mountain to have a great view of the pink sand beach.
6- Pfeiffer Beach, the USA
Speaking of hiking and climbing, Pfeiffer Beach offers many breathtaking rocky views. While considering its fierce waves, you might rather be taking photos of giant rocks or pink sand beaches.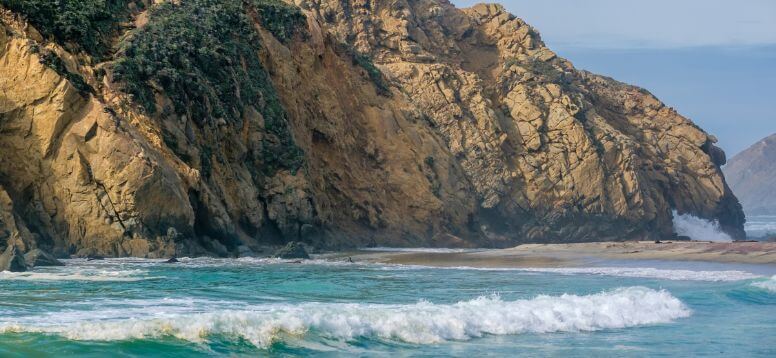 Or discovering natural caves and hiking might be other alternatives.
How to transport: good news! It is possible to get there by car. You can use a rental car or Uber service. If you get to California by plane, Airport Transfer can escort you to the meeting point you chose. If you are worried about how to pay, AT has fast and safe payment options. Including Paypal!
7- Horseshoe Bay Beach, Bermuda
Horseshoe Bay Beach might be a better option for whom prefer luxurious vacations rather than humble ones. Its pastel-pink sand, outstanding turquoise water, and pink shells make it easy to understand its high popularity.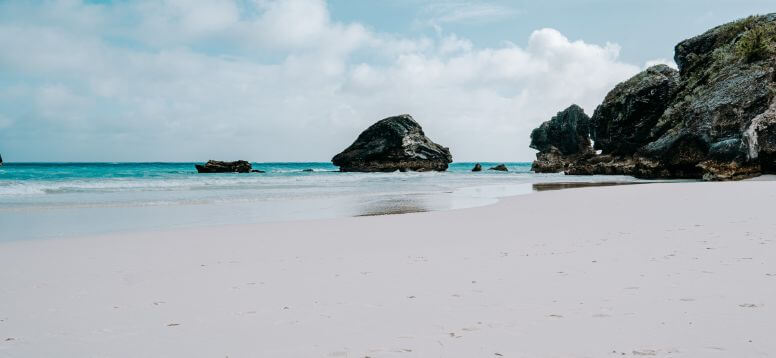 However, there is more to discover. This area is perfect for snorkelling, thanks to limestone cliffs and coral reefs. Shallow water and lifeguard make this beach ideal for kids.
☞ 8 most romantic hotels in the Bermuda with average prices…
How to transport: After arriving in Bermuda by plane, AirportTransfer.com can take you to your chosen hotel. If your plans change, you can have a 100 per cent refund. You can cancel your reservation without any penalty until the last 48 hours. Taking a minibus to the beach is another way to reach there.
8- Pink Sands Beach on Harbour Island, The Bahamas
If you are dreaming of the endless coast and the calming sound of water lapping the shore, Harbour Island might be where your dreams come true. Three miles of coast, coral reefs, and shallow water are perfect for adults and children. You can have both an adventurous and relaxing holiday on Pink Sands Beach.
How to transport: With Airport Transfer, you can reach your Resort right after arrival! Airport Transfer offers its customers a wide range of vehicles. So, anyone can find an economical option for their budget. 😊
** By the way; Top 10 Instagrammable Places in the Bahamas
Sedans, minivans, SUVs, or crossovers are just examples of these vehicles. Or you might take a taxi, but we must remind you that the taxi line might take a long time.
9- Crane Beach, Barbados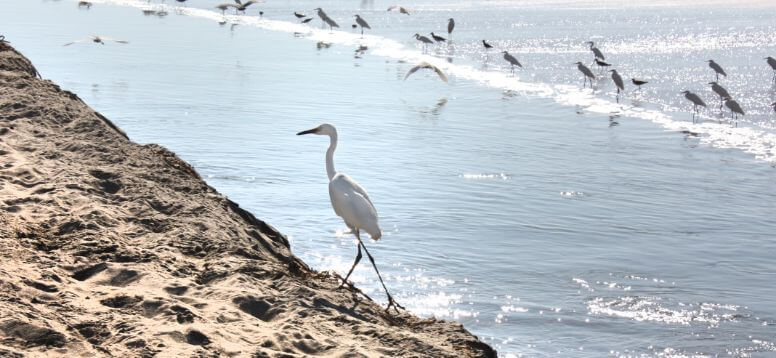 Crane Beach is one of the unique ones in Barbados. A conjoint of deep turquoise water and almost white sand beach forms a contrast. In addition, surrendering rocks and coconut trees give Crane Beach an exotic touch.
If you are looking for some fun on your holiday, you would like to use a boogie board. While the pale-coloured sandy beach calls for sereness, strong waves point out for a play.
How to transport: After arriving in Barbados by plane, you can take a taxi or bus next to the airport. If you want to reach your hotel, Airport Transfer can help you with English-speaker members.
10- Pink Beaches of Barbuda
Speaking of pink sand beaches in the world, there is no way not to mention the ideal one for a couple of vacations! Pale tones of pink, crystal-clear water, and vast coast are making the Pink Beaches of Barbuda beyond beautiful.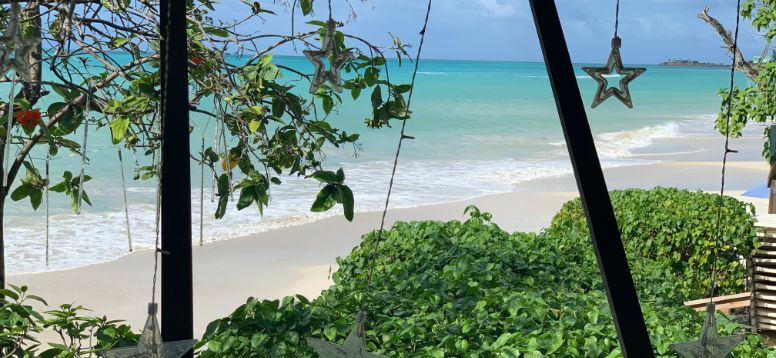 Although, what makes this route ideal for couples is that being undiscovered by crowds! Besides its peaceful atmosphere, it is possible to discover marine life by scuba diving or snorkelling.
How to transport: After arriving at the V.C. Bird International Airport, you can choose a helicopter or a propeller plane to Codrington Airport. Another alternative vehicle is the ferry service which can take you to Barbuda in 90 minutes.
You might be interested