Curious about the world-class music festivals taking place in July this summer? We have researched ticket prices, date, location and popularity of 8 popular music festivals for you.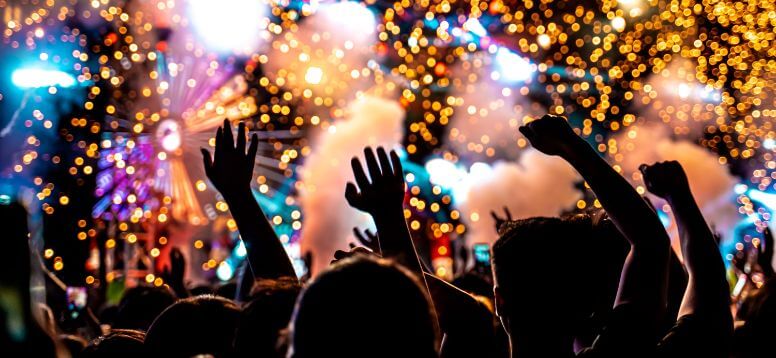 Boom Festival 2022
━━━━━━━━━━━━━━━━━━━━
Festival time: July 22–29, 2022
Ticket prices: 216 €
Location: Idanha-A-Nova - Portugal
Open your mind to one of the best psychedelic music events in festivals in July 2022, Europe.
The legendary Boom Festival is held in Idanha-a-Nova in central Portugal every two years.
Since the late 90s, this summer event has brought together open-minded alternative love music festivals.
The festival season is not just about music and dance, but also a lot of philosophy and talks about harmony with nature.
The four dance stages—Dancing Temple, Alchemy Circle, Sacred Fire, and Chill Out Gardens—offer a wide range of sounds, from organic trance to acoustic music.
The festival lasts for a whole week, and you can take a sleeping bag or a tent and spend the night on the shore of the picturesque Idanha-a-Nova lake.
Boom Festival attracts around 12,000 people.
This 7-day psychedelic trance event has been named by American magazine 'Rolling Stone' as one of its '7 wildest transformation festivals.
Best Nightlife in the World - ​​All Continents
The Boom Festival is known for its solid environmental importance.
In 2004, it launched environmentally self-sufficient projects, such as chemical-free toilets, biotechnology to treat wastewater, wind and solar energy, recycling, and responsible treatment of nature.
Since then, each festival has received an "Outstanding" in the internationally recognized Greener Festival award.
It was also awarded Green' N' Clean Festival of the Year at the Festival Awards Europe.
He is currently working with the UN to popularize music as a means of raising awareness about the environment.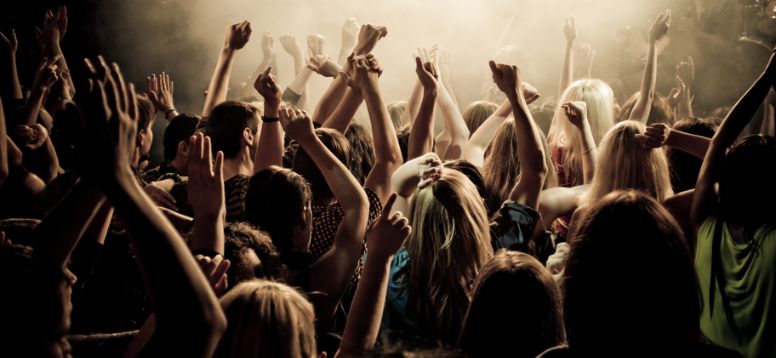 Osheaga Music Festival 2022
━━━━━━━━━━━━━━━━━━━━━━━━━━━━━
Festival time: July 29-31, 2022
Ticket prices: $112
Location: Parc Jean-Drapeau - Montreal, Canada
The Seventh Global Big Hits Festival attracts more than 130,000 dedicated fans across North America and Europe.
Coldplay, The Roots, The Killers, Eminem, Iggy & The Stooges, Rufus Wainwright, Sonic Youth, Weezer, and Arcade Fire – are just a few of the countless top international artists. They have performed at the Osheaga Music and Arts Festival.
Each year, the event occurs in six stages spread across Parc Jean-Drapeau, Montreal. Why "Osheaga" then? This name has already been used to designate Montreal.
According to Forbes Magazine, Osheaga is in the world's top 10 most significant festivals; it's number 7, to be more precise.
Seeing the current rates, its organizers smile as they reflect on the difficulty of launching the festival for the first time.
They had to be pretty inventive to get bands to agree to perform somewhere they hadn't heard before. The first edition in 2006 brought together around 25,000 visitors.
The popularity increased after that; the festival expanded from two to three event days, and today the attendance reaches 135,000 people.
Rockers, hipsters, moms, and dads from North America and Europe. The Osheaga Music and Arts Festival takes place every year at the end of July.
Tickets are relatively expensive. Otherwise, it wouldn't be listed among the grosser events, would it?
All the same, visitors can choose from a range of options, including general admission, gold passes, and platinum passes.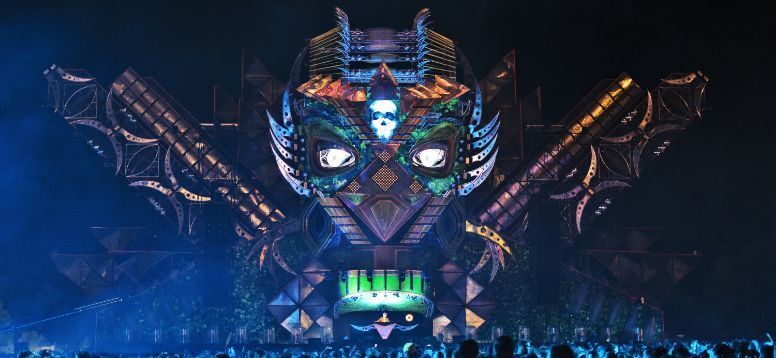 Tomorrowland 2022
━━━━━━━━━━━━━━━━━━━━━
Festival time: July 22–31, 2022
Ticket prices: 111€
Location: Boom & Rumst - Belgium
On the eve of the first Tomorrowland, its organizers gave out free tickets to ensure people would come.
A few years later, tickets were sold out in a second!
When a new festival is introduced to the public, one can try to predict success or failure, but one never knows how it will turn out in the long run.
In the case of Tomorrowland, it was something no one could anticipate.
In the 2005 opening year, tickets were given away for free to fill space.
In a few years, the event has been ranked among the leading electronic music festivals in July 2022 in Europe.
The biggest sensation happened in 2013 when full tickets were sold out in 35 minutes, and the rest of the keys – in just one second.
In that fateful 2013, the number of registered participants was 180 thousand people.
The first years were not so many.
The number of audiences exceeded 50,000 only in 2008 when the number of DJs reached a hundred.
The festive program presents the best dance music in the world.
The most prominent characters who play each year are Armin van Buuren, David Guetta, Tiësto, and others.
Some things you should probably know before attending the festival.
First, you need to be respectful of art, as large sums of money are invested in festive decorations, and anyone who misbehaves is said to be fired immediately.
Plus, it's a drug-free event, and upon entry, you'll be asked to leave all your "medicine" out of the festival.
At the same time, the festival allows and even encourages certain freedoms – they decided to call it the "Church of Love."
These " church " attributes are beds, condoms, and clean clothes.
There is probably no need for further explanation.
Lazer shows are beautiful, no doubt, but be careful as one edit resulted in some attendees suffering eye bleeds from intense lasers.
Tomorrowland takes place yearly in Boom, Belgium, during the last two weekends of music festivals in July 2022.
If you want to come, you must be alert and quick, as tickets usually sell out within minutes.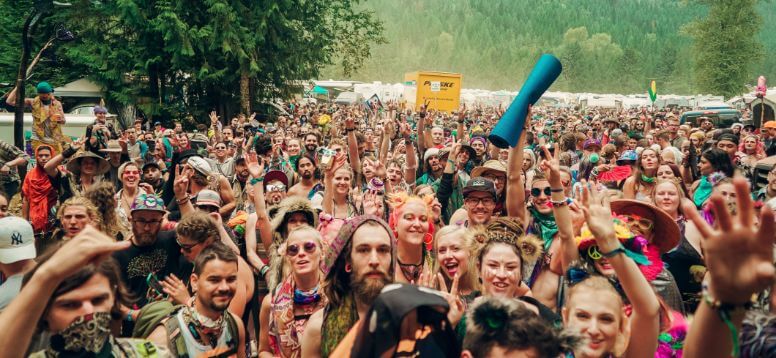 Shambhala Music Festival 2022
━━━━━━━━━━━━━━━━━━━━━━━━━━━━━━━━
Festival time: July 22-25, 2022
Ticket prices: 525 $
Location: Salmo, British Columbia - Canada
Enjoy one of the biggest electronic music festivals in 2022 in Canada.
The Shambhala Music Festival is one of the most famous annual events known around the world.
Tens of thousands of people come to the Salmo River Ranch in early August to enjoy an evening of excellent electronic music.
The 500-acre ranch is home to six different themed stages.
Each year, the theme of the stages changes, and they are given different names.
It is one of the not-to-be-missed summer festivals in British Columbia.
All participants come together like one big family enjoying the festivities and entertainment for three days and three nights.
In 1996 the festival was held for the first time, and since then, it has become one of Canada's most significant and longest-running electronic music events.
Don't miss the chance to be part of this unforgettable event.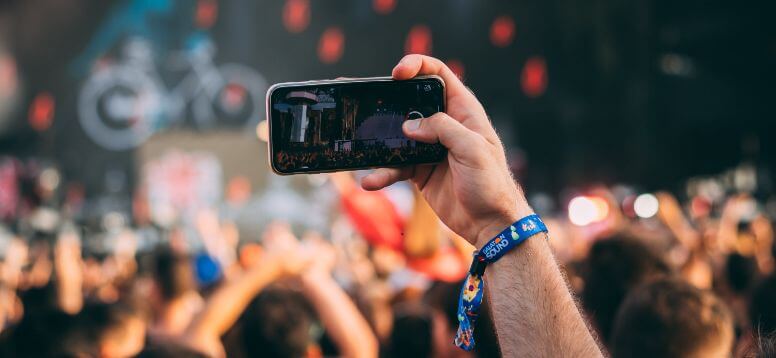 Ultra Europe Music Festival 2022
━━━━━━━━━━━━━━━━━━━━━━━━━━━━━━━━━
Festival time: July 8–10, 2022
Ticket prices: 139 €
Location: Split - Croatia
Feel the rhythm of the Adriatic with an ultra-hip music festival.
Ultra Music is a famous electronic music festival founded in Miami, Florida.
However, in mid-July, the best DJs and dance music move to Split EDM festivals in July.
So you can dance your nomad road through the night to the Split stadium and beach clubs for the whole week having the ultimate party experience and the music of your life.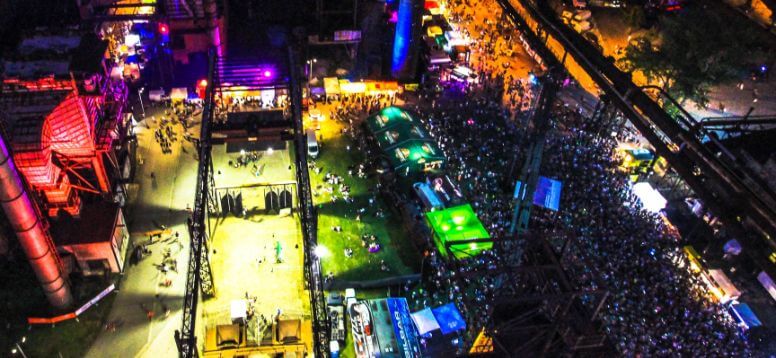 Colors of Ostrava 2022
━━━━━━━━━━━━━━━━━━━━━━━
Festival time: July 13–16, 2022
Ticket prices: 122 €
Location: Dolní Vítkovice, Ostrava, Czechia
The festival grounds everyone's musical tastes and needs and is distinguished by a friendly atmosphere.
The colors of Ostrava occupy the first place in the collections of the best European music festivals.
In the Czech Republic, it is number one in terms of several audiences, reaching tens of thousands.
In 2016, for example, around 40,000 people came to enjoy the colors.
Those who have been to this place at least once say it's hard not to want to come back.
Its safe, positive, and friendly atmosphere and excellent selection of music charm visitors.
Twenty open and dedicated to covering stages cater to all musical needs and tastes, offering everything from classical to contemporary and world music, jazz, indie rock, pop, reggae, electro, blues, and whatnot.
July festivals 2021 editions have been marked by personalities such as Björk, Kasabian, Mika, Imagine Dragons, Norah Jones, Midnight Oil, Birdy, Jamiroquai, Justice, alt-J, Moderat, LP, Laura Mvula, Michael Kiwanuka, Benjamin Clementine, Booka Shade, UNKLE, New Wave and Afro Celt Sound System.
Another beautiful thing about the festival is its openness to everyone, regardless of age and other factors, and the reasonable ticket prices.
Kids can have fun at child's stadiums with supervision so parents can have fun.
You probably won't encounter drunken executioners at this festival.
It already sounds like a bunch of benefits, but that's not the whole list of lineup reviews and commentary.
In addition to musical performances, the festival features films, theatre, poetry and art installations, open discussions, and workshops.
Overall, the 4-day festive program has 350 events.
The versatile festival started in 2002 and took place yearly in Ostrava around the second or third weekend of July.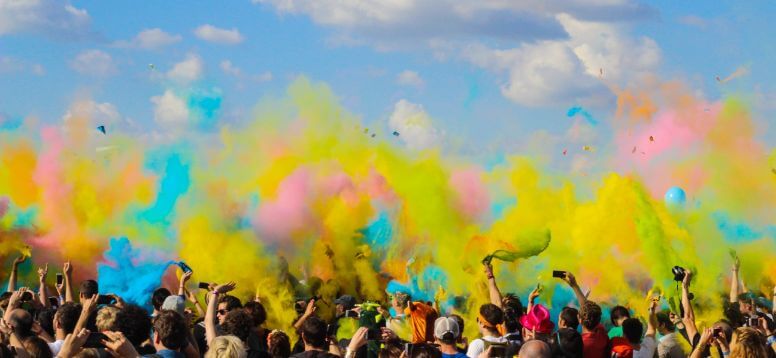 Exit Festival 2022
━━━━━━━━━━━━━━━━━━
Festival time: July 7–10, 2022
Ticket prices: 300 €
Location: Novi Sad – Serbia
The festival's mission is to spread the message of freedom and love to the whole planet.
Exit Festival is a beautiful, award-winning music festival at the Petrovaradin Fortress in the Serbian city of Novi Sad.
The location offers magnificent acoustics and allows different events to take place next to each other simultaneously, without any sound obstruction.
The scene the experience saw Jason Derulo, The Killers, and Hardwell headlining.
The event is about accelerating the evolution of human consciousness and bringing about positive social change with assistance from the global arts and creative industries.
The purpose of the festival is to bring the human vision to life.
The festival was initiated in 2000 as a student protest against the government in the Balkans and Serbia.
Social responsibility remains an essential aspect of the festival's activities.
The New York Times, CNN, and many others continue to proclaim the EXIT Festival among the top 10 festivals in the world.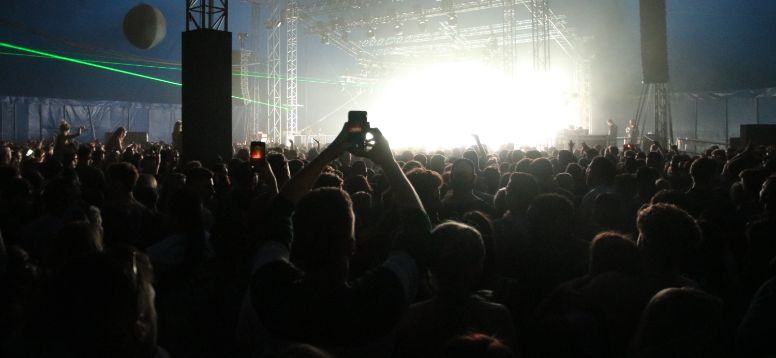 Wireless Festival 2022
━━━━━━━━━━━━━━━━━━━━━━━
Festival time: July 8–10, 2022
Ticket prices: 100 €
Location: London, UK
Let this excellent event highlight your London summer in July music festivals in the UK.
The Wireless Festival is a legendary annual music event held in London, UK, owned and operated by Live Nation.
Since its inception in 2005, the festival has brought many rap icons to play in London.
He changed a lot of music with news lineups, which mainly depended on his sponsors.
The first festival took place in Hyde Park only with tickets of 35 sterling per day.
The 2014 Wireless Festival was first held in Finsbury Park, North London, which is still ongoing.
The festival features the biggest names in hip hop, rap, grime, and R&B.
The 2017 Wireless Festival lineup included stars like Skepta, Chance The Rapper, and The Weeknd.
In 2018, the festival dedicated a stage to female artists in response to criticism of its lack of women.
The local council also imposed restrictions on performers' use of foul language.
In 2019, the Wireless Festival featured Cardi B, Migos, Tory Lanez, Rae Sremmurd, Tyga, and Travis Scott.
The festival took place outside London on a few occasions: in Leeds and Birmingham.
In 2017 there was an effort to hold Wireless Germany in Frankfurt.
There is no camping during the London event, so a complete list of accommodation packages is provided.
You might be interested