Tired of going to regular or ultra luxury hotels? Here is another suggestion for you! The ocean view always makes you happy. In fact, majestic, gigantic oceanfronts can be frightening at times. Still, isn't it worth a visit? So, Let's explore the 8 best oceanfront hotels in the world!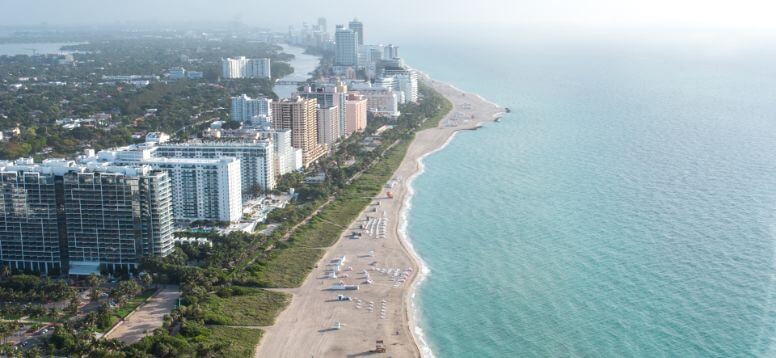 1. Suites at Congress Ocean Drive, Miami
Price: 656 USD
Accessibility for the Disabled: Yes
The nearest Airport and distance: 26 km from Miami International Airport
Located right in the middle of Pacific Ocean Drive and across from a world-famous beach, this affordable property has a prime spot in South Beach real estate.
In addition to its beachfront hotel location (lounge chairs and umbrellas are included in the beach resorts fee), Congress has fun clubs, hard-hitting beats and more on its doorstep, which attract many party-loving travelers.
But its massive, modern rooms and suites provide a peaceful refuge from the region's shocks.
Best beachfront hotels in the USA rooftop heated pool with beautiful panoramic views of the pacific is another low-key spot to unwind after a night of partying.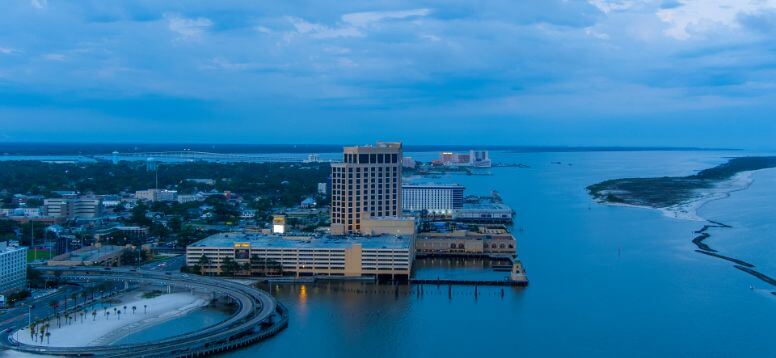 2. South Beach Biloxi Hotel & Suites, Mississippi
Price: 430 USD
Accessibility for the Disabled: Yes
The nearest Airport and distance: 19 km from Gulfport-Biloxi International Airport
The only Biloxi hotel located directly on a sandy beach, this all-suite property brings a dose of Miami to Mississippi.
Its South Beach-inspired decor -- with a blue and white exterior and lovely mosaic tiling -- stands out, and its spacious suites with small kitchens, family friendly and living areas make it a perfect choice for guests looking to stay a while.
If you'd rather not have sand but still want to work on your tan, spend the day lounging by the small outdoor pool.
For a bit more action, visitors can head to the nearby casinos or coffee bar, offering unpretentious dishes like pizza and nachos.
💡 10 Haunted Hotels in the World - Scary Rooms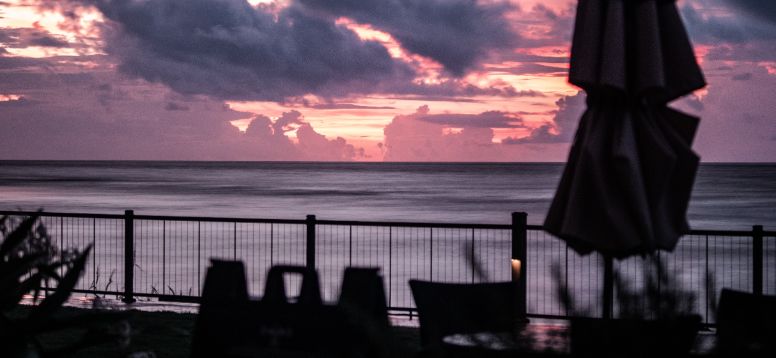 3. The King and Prince Beach and Golf Resort, Saint Simons Island
Price: 350 USD
Accessibility for the Disabled: Yes
The nearest Airport and distance: 2 km from McKinnon St. Simons Island Airport
Originally built as a dance club in 1935, this Georgia hotel has earned a spot on the National Register of Historic Places.
These days it caters mostly to vacationing couples and families, with multiple pools (including one with adjacent hot tub), on-site tennis courts, spa, restaurant, and white-sand beach club with umbrellas, chairs, yoga classes and water sports equipment for hire.
Even more to do and see, including a cluster of restaurants and shops, awaits about two miles away, and the St. Simons Island Lighthouse Museum is a few miles down the private beach.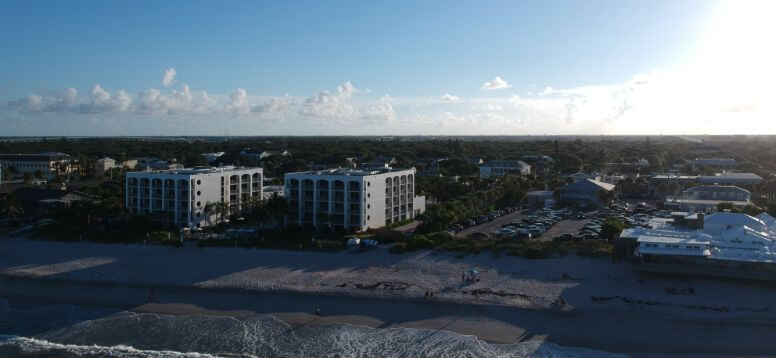 4. Costa d'Este Beach Resort, Vero Beach
Price: 450 USD
Accessibility for the Disabled: Yes
The nearest Airport and distance: 9 km from Vero Beach Regional Airport
With a beachfront address and star status (the property is owned by singer Gloria Estefan and her husband), you might think this luxury hotel has a high price tag, but you'd be wrong.
Affordable and modern, this Vero Beach hotel is the perfect place to savor the season.
Along with access to a beautiful beach, the property offers a full-service spa, beautiful outdoor pool, fine dining restaurant serving local dishes, and stylish rooms (some with ocean views), all within easy reach. tomorrow.
If you don't take our word for it, the door hangers best sum up the experience: they read, "Too fabulous to bother."
💡 Best Caribbeans Hotels with Private Beaches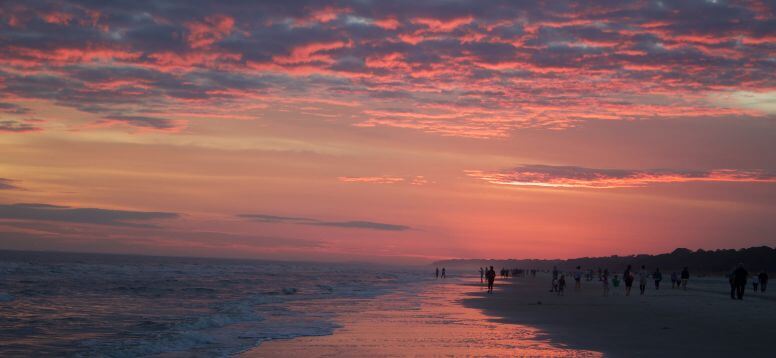 5. Hilton Head Marriott Resort & Spa, South Carolina
Price: 690 USD
Accessibility for the Disabled: Yes
The nearest Airport and distance: 9 km from Hilton Head Island Airport
Golf enthusiasts, families with kids, and beach-loving buddies all flock to this property on the southeast side of Hilton Head Island.
Given that it is a short drive from major shopping malls and several major championship golf courses, it additionally offers direct access to a beautiful white sand beach.
You will be able to choose your level of activity or laziness on vacation in the best beach hotels east coast.
Plus, a resort spa, fitness center, multiple restaurants, outdoor pool overlooking the beach, and a full kids' program only reinforce that claim.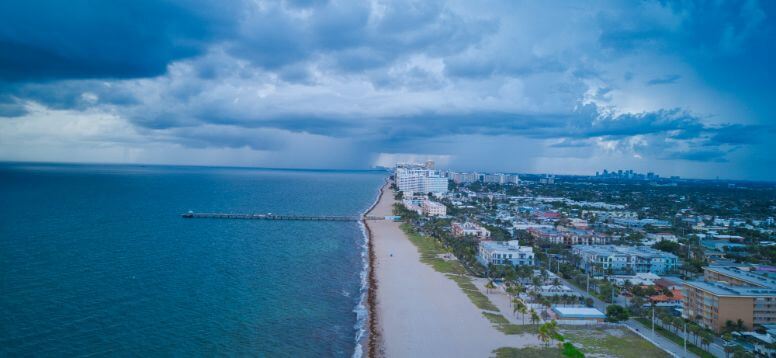 6. Sonesta Fort Lauderdale, Florida
Price: 350 USD
Accessibility for the Disabled: Yes
The nearest Airport and distance: 54 km from Miami International Airport
Located directly across from Fort Lauderdale Beach, this 240-room hotel prioritizes fun in the sun.
The property bustles with activity as travelers -- couples, adults only, families, and even pre- and post-cruise -- funnel their way to the beach, pool, and stylish on-site restaurant.
Speaking of which, the best beachfront hotels Florida outdoor pool is lovely, with palm trees towering overhead, but it's small, as is the spa and fitness center.
But the ocean view -- especially from the guest rooms-- is the star here.
💡 10 Best Disabled-Friendly Hotels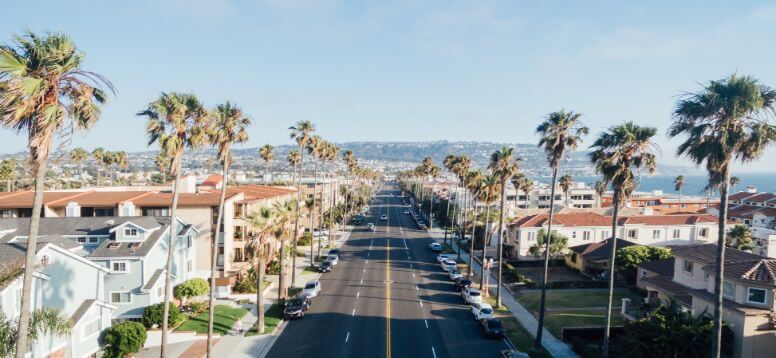 7. Post Ranch Inn - Big Sur, California
Price: 400 USD
Accessibility for the Disabled: Yes
The nearest Airport and distance: 50 km from Monterey Regional Airport
The Post Ranch Inn is not only the finest coastal hotel in Southern California, it is also one of the most special properties in the world.
This 39-room establishment offers a romantic and intimate stay in a beautiful natural setting.
Best beachfront hotels are built on the cliffs of Big Sur and the organic architecture is breathtaking, seeming to rise from the ground alongside the redwood trees surrounding the hotel.
Spacious, eco-friendly rooms offer ocean or mountain views (which are sometimes obstructed by the encroaching fog that the area is famous for) and many have floor-to-ceiling windows for a view. better exposure.
Rooms also have wood-burning fireplaces, heated floors, outdoor showers or hot tubs, private terraces, organic bath products and linens -- but no TVs or alarm clocks, as the hotel is shy. strives to create a peaceful environment.
The award-winning spa focuses on rejuvenating services and even has an on-site shaman; the restaurant, Sierra Mar, is one of the best in Big Sur that is near Santa Monica; The cliff-top pools are breathtaking; and free amenities (like yoga and stargazing) are plentiful.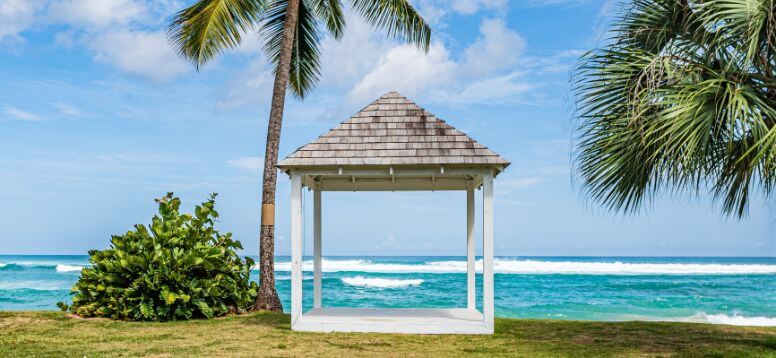 8. Royal Isabela - Isabela, Puerto Rico
Price: 350 USD
Accessibility for the Disabled: Yes
The nearest Airport and distance: 25 km from Rafael Hernández Marín International Airport
This see-this-to-believe-it romantic getaway is perched on a dramatic cliff overlooking the Atlantic Ocean in the Caribbean's best beach hotels.
If I am in northwest Puerto Rico, the beachfront hotel near me is Royal Isabela. It's spread out over a whopping 426 acres in northwest Puerto Rico, and there are just 20 casitas, so guests can feel like they have the land to themselves -- especially on evenings under the sun. shining stars and the moon (don't miss a dip in the 24-hour saltwater infinity pool).
You can start the day with a hike to the beach at sunrise, then play a challenging round of golf at the best on the island.
There are plenty of other activities on the premises, or visitors can simply enjoy the quaint casita patio and private plunge into absolute serenity.
💡 10 Best Honeymoon Resorts in St. Lucia
The hotel is working on a massive 10-year expansion project (aside from the casitas) and construction troubles will be kept to a minimum.
With the remarkable indoor program, there's really no reason to leave. Wi-Fi is available free of charge.
You might be interested