All About the Verona Airport in Italy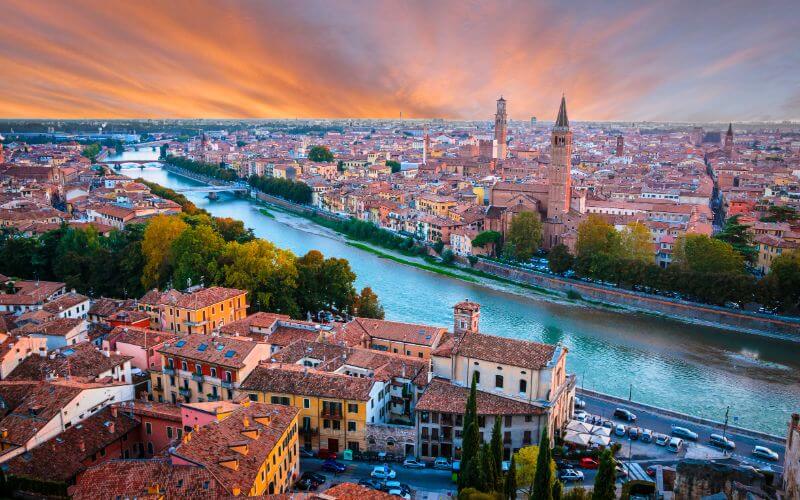 The Location of the Airport
Verona Airport is 10 kilometers away from the city center. That is why you can short-duration transfers from Verona Villafranca Airport. Primarily different bus transfer services work between Verona Airport and Porta Nuova train station.
Below, we are giving the highest tourist destinations and their distance between Aeroporto Valerio Catullo:
☛ Verona city center, 12.5 kilometers, car ride takes around 18 minutes
☛ Sirmione, 36 kilometers, car ride takes around 53 minutes
☛ Venice (Venezia in the Italian Language), 129 kilometers, car ride takes around 1 hour and 20 minutes
☛ Parma, between 110 and 144 kilometers, the car ride can take 1 hour and 34 minutes
☛ Bologna, between 142 to 154 kilometers, car ride takes around 2 hours
☛ The Dolomites, 155 kilometers, car ride takes more than one and a half hours
International and Domestic Connections at Verona Villafranca Airport
Since this airport serves both international and domestic flights, it gives considerable flexibility to start your holiday from there. For instance, you can have a direct flight from Vienna, Schwechat, Munich, Frankfurt, Moscow, London Gatwick, Manchester, or Dublin Airport.
If you are planning a trip from Southern Italy, even if from the bottom of the boot, you can have daily trips from Roma Fiumicino, Catania, Sicilia, Palermo, or Napoli.
Available Airport Serving Options at Verona Villafranca Airport
In this section, we share all the airport serving options in Verona.
· Club FORYOU Card
By getting Club FORYOU Card, you can get exclusive price deals and services at Verona Villafranca Airport. However, this service is temporarily unavailable.
· VIP Lounge
If you arrive at the airport a bit earlier than you expected, you can have a rest and an enjoyable time at the VIP Lounge. 😉
Due to Covid-19 regulations, VIP Lounge is currently unavailable until further notice. Still, you can have quality time at Verona Airport's Lounge.
To get further information, please visit this website: https://www.aeroportoverona.it/en/at-the-airport/vip-lounge.html.
· Fast Track
Verona Airport values your time. It includes the time that we passengers waste while waiting in the lines and queues. However, there is a solution to this!
If you are a member of the Club FORYOU Card, you do not need to wait in line. Passengers who hold business class tickets can benefit from the Fast Track service.
If you want to use this service, you are expected to give 6 euros per person before entering. You can get your ticket at the Ticket Counter on the ground floor of Verona Airport Departures.
To discover more about it, please visit this web page: https://www.aeroportoverona.it/en/at-the-airport/fast-track.html.
· Ground Handling Services for Private Flights
You can use Verona Airport for personal flights if you have a private jet or aircraft. To get further information and contact info via: https://www.aeroportoverona.it/en/at-the-airport/private-flights.html
· Complaints and Suggestions
Feedbacks are necessary for development; Verona Airport agrees with this idea. To reach them out, you can use this given link: https://www.aeroportoverona.it/en/info-and-assistance/complaints-and-suggestions.html.
· Shop & Food
You can benefit from several food companies at the airport to have a rest and a good meal. If you want to check them out, here you are https://www.aeroportoverona.it/en/shop-and-food.html.
· Parking Area
The parking lot at Verona Airport is only a 2-minute walking distance away from the main building. It had approximately 4500 parking spaces. You can book your place online or when you arrive there. It is even possible to get a discount on online booking.
To be accessible to all people, special needs are considered for reduced mobility.
To get more information about the parking area at Verona Airport and its availability, you may be interested in visiting this website: https://www.aeroportoverona.it/en/parking.html.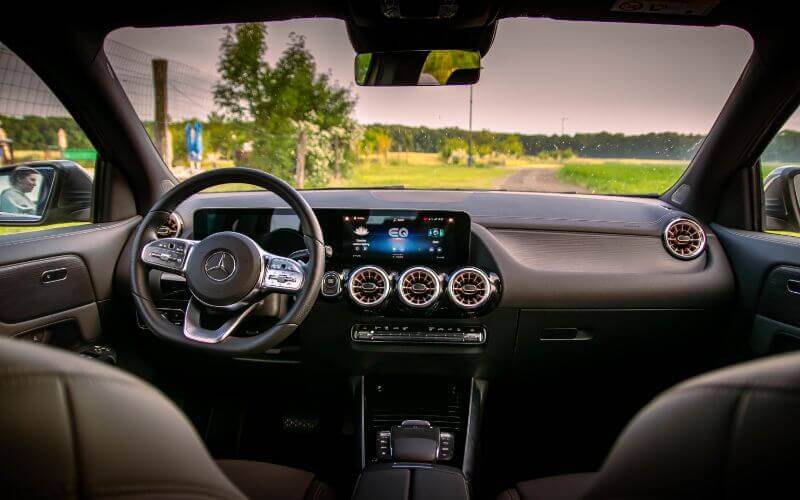 Private Airport Transfer Service at Verona Airport
One of the best transfer options at the airport is having private transfers. Even though airport transfers offer highly exclusive services, not all have good quality. So, we suggest you find a reliable and highly recommended firm.
As we have seen via former clients, Private Airport Transfer is known as one of the best private transfer services globally. Since AirportTransfer.com values your and pet's health and satisfaction, it is no surprise to have an enjoyable ride.
This time, we will be sharing information about how to book transfer reservations. At the same time, we will see what additional services are offered by private transfer.
☛ First, how to book your transfer?
You can book your transfer on the AirportTransfer.com website for only minutes.
All you need to do is give your preferences to the Private Airport Transfer. Such as which private car you would like to have a ride in. How many passengers would be in the same vehicle? What is the exact flight date? What about your luggage? How many kilograms do you have, or how many suitcases will you bring? You are expected to give these kinds of personal information. 😊
· Okay, I chose my private car. Then, how about the route?
Private transfers mean door-to-door transfers. Also, you can choose your destination if you feel like it. By choosing airport-to-hotel transfer, your driver will pick you up from Verona Airport.
Then take you to your accommodation place, whether Hotel, Air B&B, or villa. However, if you choose the airport-to-airport option, your driver can take you from Verona Airport, then leave you the other one.
If you want to, you can first go from Verona Villafranca Airport to the city center. All you need to do is the airport to Verona city center option; then you can enjoy the Piazza Delle Erbe.
· How can I be sure about the service quality of AT?
Your excellent car experience will start when your driver comes for a meet & greet. As all Private Airport Transfer drivers are very well English speakers, you can have understandable communication!
Regardless of your vehicle choice, you will encounter an immaculate car. Since AirportTransfer.com prioritize your health, all hygiene rules are applied in every vehicle.
· Can I choose my additional services for the road?
Of course, you can choose and benefit from additional services during your ride.
Sometimes, all of us can need extra support. Such as elderly family members or little ones of your family. Let's assume that you are planning to have a car ride with your kid. Private Airport transfer supplies a baby seat. By choosing child seats, you can improve your family's safety.
Now, let's imagine that you are organizing a trip with your family or for the elderly members of your family. Of course, your family members will need elderly assistance. AirportTransfer.com is there for you and your family.
We do not forget your beloved pet buddies, as well! Thanks to the pet-friendly policy of Private Airport Transfer, you can have a fun ride with your pets. 😊
· What are the other additional services?
Bicycle car rock
Ski equipment rack
Booster
Red Carpet
· Does AirportTransfer.com offer secure online payment?
Yes, AirportTransfer.com indeed offers secure online payment for its customers.
Only in 3 steps can you accomplish your secure payment online and via the PayPal app.
· Can I cancel my reservation without any penalty?
Yes, you can get a %100 refund within 48 hours of your payment. As Private Airport Transfer has a free 48-hour cancellation option, all customers can benefit from it within its deadline. It means that your cancellation will be free of charge. 😊
· How can I talk with Customer Service of AT Service?
You can reach out to Customer Service at any time and any day. Via the 24/7 helpline on WhatsApp, you can ask any questions about your planned trip.
Public Transportation Options at Verona Airport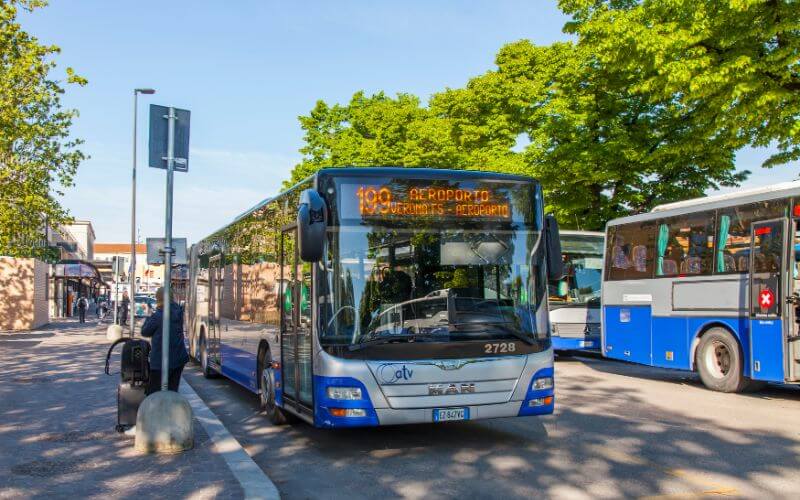 As we all know, public airport transfer options offer more affordable prices. However, there might be some downsides to these reasonable price offers.
First, there is no guarantee that these public vehicles will take you to your accommodation. So, you might carry all your heavy luggage on narrow streets in Italy. Besides that, you might need to change your vehicle throughout your journey. For instance, you might need to take a tram first, then take a bus ride to reach your final destination.
Since it is your place to decide, we will share all the details of Verona Airport transfers!
1. By Train
It is impossible to go from Verona Airport to the train station Verona by Train. Instead, you can use Airport Shuttle or Aerobus services.
If you want to check the train options, here is.
2. By Verona Airlink
· From Verona Airport to Train Station:
As mentioned above, you can go by bus from Valerio Catullo Airport to the central train station.
Bus Line 199 makes a connection between Aeroporto Catullo and Stazione Porta Nuova (main train station). Your bus ride may take around 15 minutes. To your luck, Verona Airport bus line 199 leaves every 20 minutes.
To get more information about the timetable, you may want to see these web pages.
· From Verona Airport to Sirmione and Garda Lake
The nearest airport to Lake Garda, Italy is Verona Airport (VRN), also known as Verona Villafranca Airport, located approximately 15 kilometers away. During the summer season, it is possible to find a bus from Verona Airport to Garda Lake. Bus line 482 may be escorting you during your journey. 😊
To get a detailed picture of its timetable, you may be interested in visiting this website.
3. By Aerobus
To the given locations, bus transfer services are available at Verona Airport. Let's briefly see how many options you have:
· Transfer from Verona Airport to the Dolomites in Trento:
The airport shuttle service takes passengers from Verona Airport to Trentino's most visited ski areas. However, this service is available only in the high season, thus the winter months.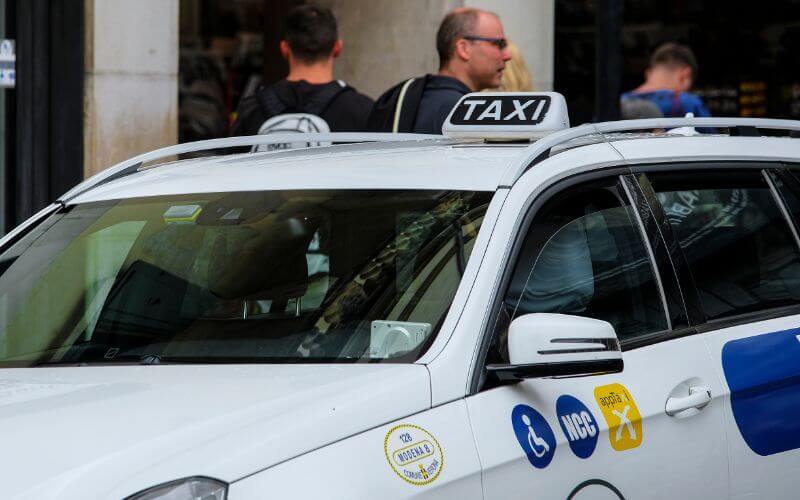 4. By Airport Taxi
Are you looking for a local taxi at Verona Airport? As in any other airport, Airport taxi services are also served at Verona Airport. You can find them near the arrivals gate at the airport. More specifically, at the exit of the Arrivals Terminal.
As expected, the airport taxi fees are dependent on the final destination.
5. By Rental Car
Verona Airport car hire is working with trusted rental car companies. However, when you are new in that country, you can be unfamiliar with traffic rules and drivers' behaviors.
For instance, you might find driving complicated your first time at Autostrada. That is why we suggest you learn some tips about going before coming there.
To learn more about Verona Airport car hire and its companies, you might be interested in visiting that web page: https://www.aeroportoverona.it/en/transport/rent-a-car.html.