Who is hosting the Champions League Final 2023? - The 2022/23 UEFA Champions League season will end at the Atatürk Olympic Stadium in Istanbul on June 10, 2023.
UEFA Champions League Final 2023: The Turkish metropolis was supposed to host the 2021 Champions League final. But due to restrictions related to the Covid-19 pandemic, the Turkish Football Federation and UEFA decided to move the final from Istanbul to Porto.
Where is the Champions League final next year? - Istanbul will host the 2023 UEFA champions league in the year of the 100th anniversary of the establishment of the Republic of Turkey.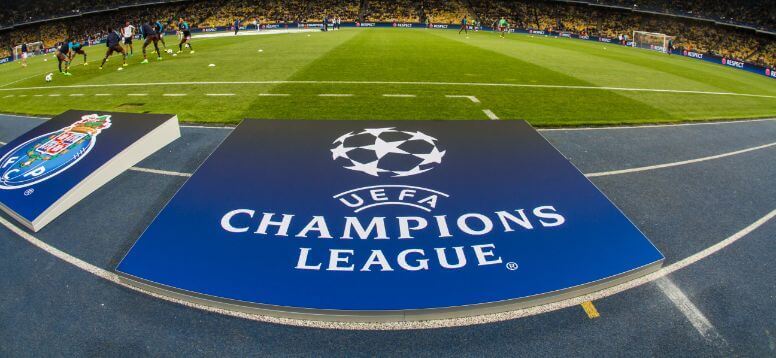 In addition, both parties have agreed to award the UEFA Supercup to Istanbul in August this year. The Supercup pits the winner of the Champions League against the winner of the Europa League.
This is the second major UEFA competition final to be held at the Atatürk Olympic Stadium. Liverpool has beaten AC Milan on penalties at the same venue in the 2005 UEFA Champions League final. The Reds triumphed despite a 3-0 halftime lead; the "Miracle of Istanbul" is considered one of the most sensational comebacks in European soccer history. Now is the time to be the 2023 champions league final location again.
Upcoming Champions League finals
Who will host the next Champions League after Istanbul's most significant European football event? - Originally scheduled to host the final of the 2021 edition, London and Munich will host the 2024 and 2025 editions. UEFA also announced that Dublin and Bilbao will host the women's finals in 2024 and 2025, respectively.
The UEFA Executive Committee declared on June 17, 2020, that Munich would host the 2023 final in its place due to the postponement and relocation of 2021. However, they would host 2023 final because 2021 was last moved from Istanbul. 2025 final would instead be held in Munich.
Champions League finals - Host Cities
2023: Atatürk Olympic Stadium, Istanbul
2024: Wembley Stadium in London
2025: Fussball Arena München, Munich
2022/23 Champions League dates
The 68th season of Europe's premier club competition will begin on June 21, 2022, and go through June 2023. It will be the 31st season under UEFA Champions League's new name.
When are the 2023 champions league groups? - As the group stage of Europe's premier competition gets underway, all eyes will soon be on the biggest club football tournament organized by UEFA.
· Matchday 1: 6/7 September 2022
· Matchday 2: 13/14 September 2022
· Matchday 3: 4/5 October 2022
· Matchday 4: 11/12 October 2022
· Matchday 5: 25/26 October 2022
· Matchday 6: 1/2 November 2022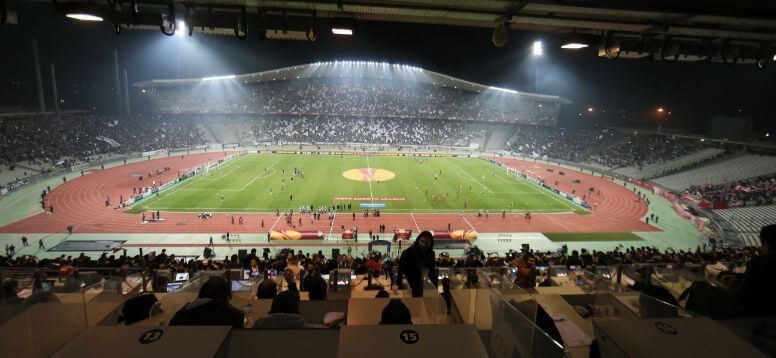 2023 UEFA Champions League Final Tickets, Istanbul
The 2023 Champions League Final will be a significant event. Istanbul, a city with a rich history, magnificent architecture, delicious food, vibrant nightlife, and plenty of excellent locations to visit, will be the match's location. The Champions League Final is ideal for visiting this well-known tourist location.
Millions of people will watch on television during the most-watched sporting event at Ataturk Stadium to watch the top two teams in Europe. So, Supporters want to know about the Champions League final tickets price 2023.
How much are Champions League Final tickets?
2023 Champions League final tickets are expensive, and they have been getting more expensive each season. The fundamental cause of this is the imbalance between supply and demand.
Official UEFA final tickets prices:
Category 1 - €600
Category 2 - €450
Category 3 - €180
Category 4 - €70
Youth Package - €70
Champions League Final tickets prices:
Category 1 - €3200
Category 2 - €2300
Category 3 - €1600
Category 4 - €1350
How to get Champions League Final Tickets?
You must apply for your UEFA final tickets directly on your club's website if you are a member or a season ticket holder of one of the two teams competing in the CL final. If you're lucky, you might be given a seat in the final if they hold a ballot.
You can apply directly through UEFA's website if you are not eligible for the above opportunities or if you are denied tickets to the CL final.
Good to know: The availability and prices of the tickets for the Champions League Final are determined by the online ticketing websites and the event organizer.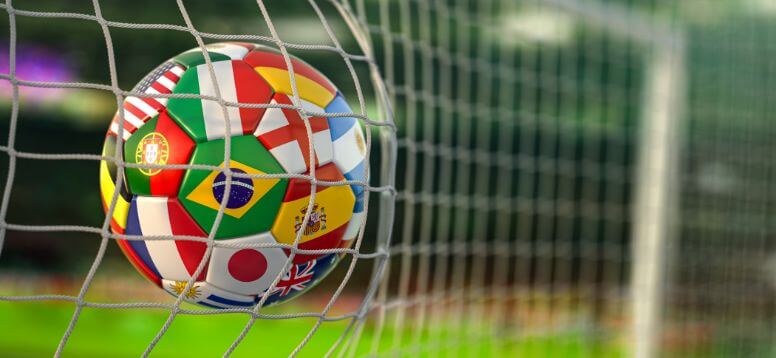 Budapest to host Europa League final
Who is hosting Europa League 2023? - The 2022–2023 UEFA Europa League final will take place on May 31, 2023, at the Puskás Arena in Budapest, which was selected as the final host by the UEFA Executive Committee. The UEFA Executive Committee stated on June 17, 2020, that Budapest will host 2023 final as a result of the relocation of 2020 final.
The stadium in Istanbul, Turkey, previously hosted the 2020 UEFA Super Cup, in which Bayern defeated Sevilla 2-1 in the traditional curtain-raiser to the season. It will be the second UEFA final to be held there.
Where will the 2024 and 2025 UEFA Europa League finals take place?
2024: Dublin Arena, Dublin
2025: San Mamés, Bilbao
See also: 2023 UEFA Europa Conference League Final
Closest airports to Atatürk Olympic Stadium
Istanbul (IST) is the closest airport to Atatürk Olympic Stadium, which is 20.5 km away.
Other nearby airports include Sabiha Gokcen (SAW) (49.7 km) and Burgas (BOJ) (195.4 km).
The New Istanbul Airport (IST) is located in the northeastern part of Istanbul, in the Arnavutkoy district, near the Black Sea coast. The terminal offers a good selection of restaurants and stores and amenities such as free Wi-Fi and currency exchange services. Cabs take about 45 minutes to reach the city center.
How long does it take to get downtown from the New Istanbul airport?
It will take about 1 hour and 40 minutes to get to downtown Istanbul from the new Istanbul airport. The average distance between the new Istanbul airport and the main areas of downtown Istanbul is about 45 km.
How long does it take to get to Basaksehir from the New Istanbul airport?
Başakşehir is 19 kilometers from Istanbul Airport (IST). The travel distance is 29.9 kilometers. It will take about 21 minutes to get to Basaksehir from the New Istanbul airport.
Some distances to the districts;
Atatürk Airport 40 km,
Besiktas 41 km,
Eminonu 40 km,
Galata 38 km,
Kadikoy 52 km,
Sultanahmet 45 km,
Ortakoy 41 km,
Taksim 40 km,
Uskudar 45 km.
To/From the New Istanbul Airport Basaksehir?
There are several good options for getting to the New Istanbul Airport (IST) from the city center and to the city center from IST, such as public transit buses and shuttles specifically routed to IST, cabs, car rentals shared or private airport transfers.
You can travel between the New Istanbul Airport (IST) and the city center directly by;
IETT Municipal public bus
HAVAIST airport shuttle
Cab
Private shuttle
IETT (municipal) public buses and HAVAIST (Istanbul Otobus A.S.) airport shuttles/buses run between many parts of Istanbul and the new Istanbul Airport (IST).
IETT municipal public buses
IETT public buses currently have 7 routes with route numbers; H-1, H-2, H-3, H-6, H-7, H-8 and H-9. For more information and schedules, visit the municipality's public bus to airports website.
Good to know: Public buses operate mainly to non-tourist destinations. There are NO public buses to popular tourist areas and districts such as Sultanahmet, Taksim, Besiktas, Beyoglu, etc.
Price: Municipal public buses take 2 full-fare tickets (7.50 TL x 2 = a total of 15 TL) per IstanbulKart, which is the public transport card for Istanbul.
HAVAIST airport shuttle/bus
HAVAIST Airport Shuttles/Buses operate on a regular fixed route, with about 50 destinations in the city. Payments are made only with IstanbulKart (Istanbul public transport card) or credit card (by downloading the mobile application and QR code).
HAVAIST has 9 lines with numbers; VIST-5, VIDST-6, HVIST-7, HVIST-8, HVIST-9, HVIST-10, HVIST-12, HVIST-13 and HVIST-14
You can view HAVAIST routes, schedules, rates and payment options on the official HAVAIST website.
Price: Havaist ticket price between Basaksehir Istanbul Airport is 38 TL
Istanbul Local Taxi
You can take airport cabs from the new Istanbul Airport (IST). There are three types of cab services, including black type "E," blue type "D," and orange type "C."
Price: The taxi fare from IST to Basaksehir will be about 200 - 300 TL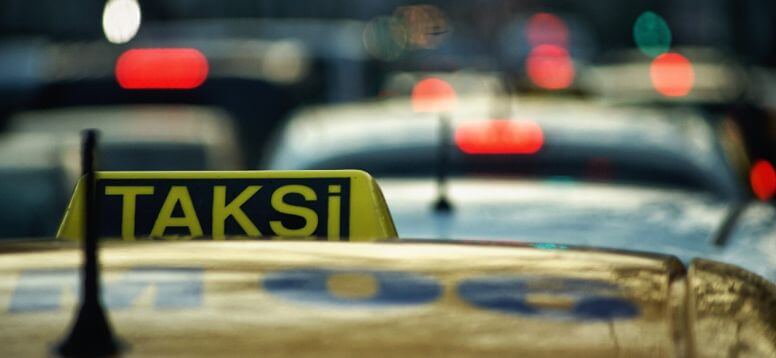 Best Way to Get from New Istanbul Airport to City Center/Basaksehir
If you are a group or a family with children or if you have much luggage with you, we highly recommend taking private shuttle transfers to your hotel as they offer a flat rate, comfortable and safe transfer that includes airport pickup and luggage assistance to your hotel from the airports or vice versa.
The IETT or HAVAIST airport shuttles will drop you off in the city center, and you will have to take a cab or walk from there again, which will be more difficult for you. But private transfers will take you right to the entrance of your hotel.
As far as private shuttle transfers are concerned, we highly recommend airport transfers. Their wide selection of comfortable vehicles, luxury cars and minibusses can meet all needs while ensuring fast and safe travel to and from Istanbul Airport (IST). And they are quicker and more comfortable than shuttles, buses and cabs.
You can also compare the vehicle prices for several options such as Sedan, Minivan, Crossover, SUV, or Limo. As they have a wide selection of vehicles, anybody may choose a car that fits their budget.
You don't have to worry about whether the driver can understand you or not because AirportTransfer.com offers very proficient English speakers.
If there is a delay, their kind and professional driver will wait for you for up to 45 minutes. You only need to provide your driver with your flight number so they may check the flights.
A credit card or the PayPal app is the options that can be used to make purchases online. You are eligible for a full refund if you decide to cancel your book during the last 48 hours.
Click here to know "Benefits of Using Private Airport Transfers"
Why Reserve Your Airport Transport in Advance?
Traveling might be challenging, especially if you have to get to an airport on time or somewhere you have never been before. Pre-book your transfer online to reduce stress. Our English-speaking staff member will only meet and greet you when you arrive in the airport arrivals area, holding a sign with your name on it.
What to do around the Atatürk Olympic Stadium?
Built to support Turkey's bid to host the 2008 Olympics, the venue opened in 2002 and is home to the Turkish national team. Located in the Basaksehir district of the city, west of the Bosporus, it can accommodate more than 75,000 seats.
Things to see and do near Ataturk Olympic Stadium
Floria Beach
Eyup Sultan Mosque
Bahçeşehir Gölet Park
Istanbul Aydın University
Istanbul Expo Center Convention Center
Mall of Istanbul Shopping Center
Vialand Theme Park
212 Istanbul Power Outlet Shopping Center
Akbatı Shopping Center
Venezia Mega Outlet Shopping Center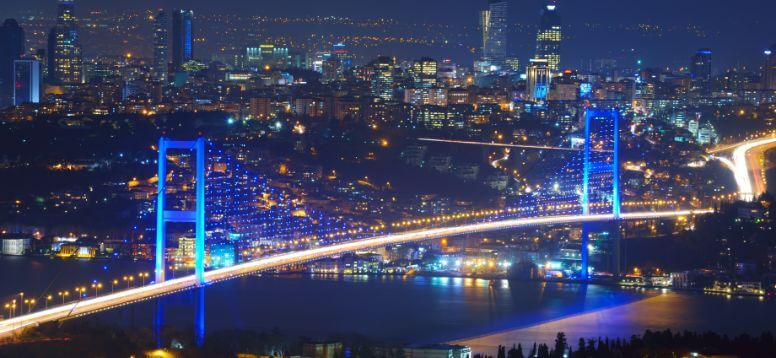 Transport distance from Basaksehir to some popular points
Istanbul Airport at 30 km
Taksim Square 25 km
Sultanahmet Square 21 km
The Egyptian Bazaar is 21 km
Grand Bazaar 20 km
Sisli 24 km - Besiktas 27 km
Mecidiyekoy 24 km
Bakirkoy 16 km
Bagdat Avenue 35 km
The best bars to watch a soccer match
If you're looking for an excellent pub to watch a soccer match in Istanbul, it's best to stay on the European side of the city. One of the most popular places on match days is the Red River Pub, near the Topkapi Palace. It has several TVs, a good selection of beers and a menu of Turkish and Western food.
Another option, The North Shield Pub Yeşilköy, is a tourist pub-restaurant famous for relaxing over a drink and suitable for families.
Location: Red River Pub, Hoca Paşa, Hüdavendigar Cd. No: 44, 34110 Fatih/İstanbul, Turkey
Opening Hours: Daily from 8:00 a.m. to 12:00 a.m.
Where to stay near Ataturk Olympic Stadium?
A night in a comfortable bed, a smile every time you enter the lobby of the place, a hearty breakfast before the UEFA final to be staged at the Atatürk Olympic Stadium. These crucial elements will make all the difference during your excitement for the big match.
That's why we are trying to update our list of hotel recommendations near Ataturk Olympic Stadium so that you have the best 4 addresses.
1-Hampton by Hilton Istanbul Kayasehir
Located in the Basaksehir district, Hampton, by Hilton Istanbul, Kayasehir is ideally situated in the heart of the famous Kayasehir shopping center. It features a 24-hour front desk and rooms with free Wi-Fi. In addition, the hotel has a gym.
Distance from Atatürk Olympic Stadium: 6 km
Number of rooms: 142
Average Price per Night: 100 $
Rate: 8.6/10
2- Ramada Encore by Wyndham Istanbul Basin Express
Featuring elegant and modern decor, all rooms have wooden floors, a minibar, new generation automatic air conditioning, 102 cm LED TV with HDMI and USB ports, universal plugs, USB ports for quick chargers and tea and coffee making facilities. A laptop safe is also provided in each room.
Distance from Atatürk Olympic Stadium: 4 km
Number of rooms: 103
Average Price per Night: 95 $
Rate: 8.4/10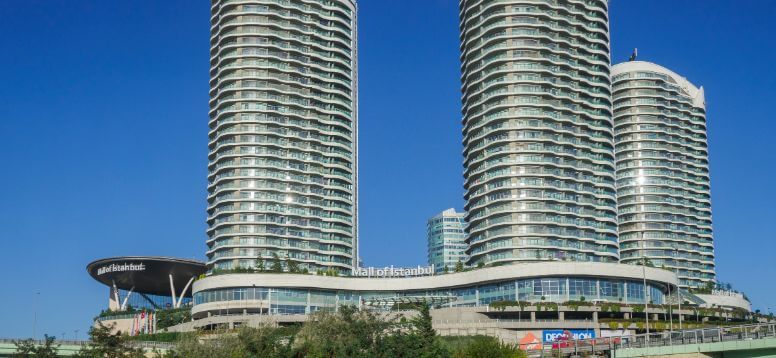 3- Hilton Mall of Istanbul
Located in Istanbul, 100 meters from the Mall of Istanbul Shopping Center, Hilton Mall Of Istanbul features a restaurant, gym, bar and shared lounge. Featuring a terrace, this 5-star hotel offers air-conditioned rooms with free Wi-Fi and private bathrooms. Guests can take advantage of a 24-hour front desk and room and currency exchange services.
Distance from Atatürk Olympic Stadium: 3.5 km
Number of rooms: 167
Average Price per Night: 84 $
Rate: 8.0/10
4- Mall of Istanbul Residence
The apartment offers city views, a terrace, a seating area, a flat-screen satellite TV, a fully equipped kitchen with a dishwasher and refrigerator, and a private bathroom with a shower and slippers. An oven, hotplates, kettle and coffee machine are also provided.
Distance from Atatürk Olympic Stadium: 7 km
Number of rooms: 95
Average Price per Night: 124 $
Rate: 7.0/10
The Best Way of Airport Hotel Transfer in Istanbul
The first, most secure and comfortable way to transfer from the Istanbul Airport to the hotel is undoubtedly the private transfer.
This one costs a little more than other transportation but saves you much trouble. After making your reservation online, upon arrival, the driver will wait for you at the exit of your plane, install you in his luxurious car, take you to your hotel without walking around the city and drop you off without hassle.
If you are in a hurry or if you do not speak a word of Turkish! Private transfer is the best for you. Additionally, these cars can carry 8 to 9 passengers and 8 to 9 pieces of luggage. Most personal vehicles are air-conditioned to enhance your travel experience and have free Wi-Fi, a place to charge your phone, and welcome drinks.
Cost of Private Transportation: The cost of your trip will depend on your final location, any additional services you select, and the type of vehicle.
How can I book a private transfer for UEFA Champions League Final 2023, Istanbul: You can make a reservation via this website: CLICK HERE !
You might be interested
Browse Airports for Airport Transfers