Some of the most romantic getaway possibilities are long weekends spent camped out in the UK countryside or lounging by the seashore, and if you are taking your dog with you, knowing top dog-friendly hotels in England is a good idea.
The UK, always a dog-loving society, saw a rise in the number of homes with pets over the past year, with more than 3 million households having pets after the pandemic. How to travel with pets?
If you are one of them, you are probably wondering where you can go on vacation and where you can bring your new buddy. As a result, we have prepared a list of the UK's most upscale and sophisticated pet-friendly hotels.
Where is the most dog-friendly place in the UK?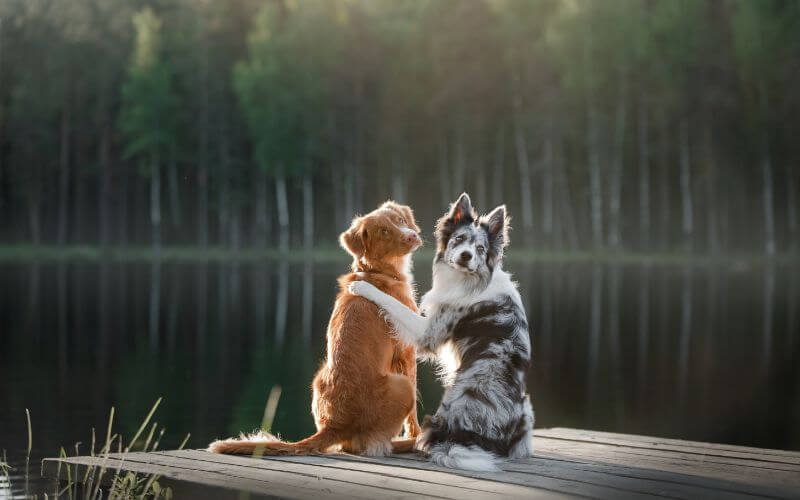 Due to its richness of walking paths, green areas, dog groomers, and pet-friendly restaurants, the coastal city of Southampton has been named the most dog-friendly city in the UK.
In a recent study, one of the estate agencies looked at many characteristics to determine the most incredible places in the UK to live with a dog. With 28 dog-friendly restaurants, Brighton and Hove came in second place, while Southampton had the highest rating. With its 61 dog groomers in the city, York finished the listing third. Norwich and Manchester are following these cities.
However, Kingston upon Hull, Coventry, and Birmingham got the lowest scores in the research. Although these neighbourhoods may be great places to live, the study revealed that they were not the best for people with dogs because of a lack of green areas.
Where can I take my dog on holiday in the UK?
The list begins from North Cornwall and continues with the Cotswolds, London, North Yorkshire, the Isles of Scilly, and others. The northern portion of the coastal part is heaven for dogs, which may chase sticks across its golden beaches before following their owners to one of the numerous dog-friendly restaurants and bars in the area.
Dogs are welcome on many beaches in and around the well-known seaside resort of Newquay throughout the year, but we advise visiting Holywell Bay instead since they can explore the massive sand dunes there. There is no shortage of dog-friendly restaurants, hangouts, and accommodation options in the Cotswolds. These establishments range from luxurious places where pets may indulge in some canine pampering to spacious rural pubs with cosy fireplaces. Finding the ideal place is straightforward because the Cotswolds are spread throughout Gloucestershire, Oxfordshire, Warwickshire, Wiltshire, and Worcestershire. London is significantly more dog-friendly than most people realize, thanks to the city's massive public parks, a growing number of dog-friendly restaurants and bars, and a more open-mindedness toward our canine companions.
For instance, many people are unaware that dogs are permitted on the subway as long as a lead restrains them. North Yorkshire, which has not one national park but two, is a dog lover's paradise. Long walks are the norm in the Yorkshire Dales since many open spaces exist. For breathtaking views in all directions, climb Roseberry Topping on foot. You can also stroll down Deepdale Walk, which passes through the Three Peaks region.
When it comes to hotels, if you think about staying at a known hotel chain such as Premier Inn, the answer to "Can dogs sleep in Premier Inn?" is, unfortunately, no. Yet, another frequently asked question is, "Are any of the pig hotels dog friendly?" The answer is yes.
Yet, keep reading for top dog-friendly hotels in England to have more information!
Top 10 pet-friendly hotels in the UK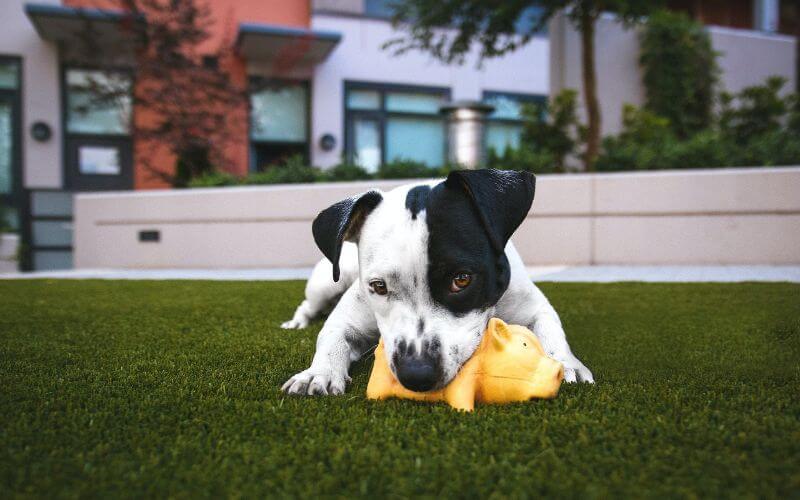 1- The Fish Hotel, Broadway, Cotswolds
The hotel overlooks the charming village of Broadway from its location on the Farncombe Estate. It is a private estate in the charming North Cotswolds. Your furry friends will be wagging their tails at this country house hotel for having so much space right outside and being a pet-friendly hotel. The grounds even have a dog agility course to keep four-legged guests entertained.
There are many dog-friendly room options, including fascinating treehouses and family suites. Additionally, each dog is given a dog towel, two dog bowls, dog treats, and a cosy dog bed in the room. You can relax in the bar and lounge with your dog and choose to eat in your room from the bar or restaurant menu.
Along with the 68 specially designed rooms, there is also a screening room, a seafood-inspired restaurant called the Hook and The Original Muck Boot Company's boot room, where you can borrow rubber boots for dog walks. Dogs are permitted to stay for an additional £30 per night if they are one year or older.
Average cost per night for dogs: £30 per dog
2- Pennyhill Park, Bagshot, Surrey
Pennyhill Park, which is pet-friendly and just over one hour's drive from central London, dates back to 1849 and offers lots of history for your getaway. If you live in or near the city, Pennyhill Park is a perfect escape if you have a four-legged friend whom you do not want to go too far for a puppy's first trip.
The hotel mixes 19th-century magnificence with contemporary amenities. You will adore the spa, three-hole golf course, and Michelin-starred restaurants, and furry friends can stroll through the 123 acres of beautifully maintained grounds filled with ponds.
Your beloved four-legged family member can relax with their favourite treats in the room after a long walk or enjoy being pampered by the staff of dog-loving pet sitters.
Average cost per night for dogs: £50 per dog
3- Treehouse Hotel, London
Following the increase in dog ownership in the UK in 2020, Treehouse Hotel London, one of the most known dog-friendly hotels in London, has reopened with the introduction of the Ulti-Mutt Staycation. This fully inclusive experience ensures no family member is left out.
Before settling into one of the hotel's 95 boutique-style rooms with nature-inspired interiors for a true escape from the daily rush, speak with the accommodating Canine Concierge to make arrangements for all of your dog's requirements. A dog-friendly minibar and a room service menu from award-winning pet food manufacturer Lily's Kitchen, featuring its new lamb chew sticks and duck, salmon, and venison dry food, are all included in the Ulti-Mutt Staycation package.
To give your dog the best tour of the hotel's green areas, Marylebone Walkers is partnering with the hotel to offer one-on-one dog walking services starting at £20 per hour. As dog owners, now it is your turn. After dining on Mexican meals at Madera, walk to The Nest rooftop bar and sip on cocktails while taking in 360-degree views of the city. Pets are always a part of the tribe at Treehouse, and with this, every last detail has been perfected.
Average cost per night for dogs: The Ulti-Mutt Staycation package from £249 per dog
4- St. Michaels Resort, Falmouth, Cornwall
The stunning Gyllyngvase beach, a playground for dogs, is in the St. Michaels Resort. Four pet-friendly room types are available at the resort, one of which is the sea view suite with stunning views of the water beyond.
All four-legged visitors are welcomed with snacks, a bed, and bowls to use throughout their stay. There are also many top-notch activities available for non-furry visitors.
Along with the Swedish hot tub and treatments, there is the first Cornish sea-salt steam room in the UK, an outdoor barrel sauna, and the largest hydro pool in the Southwest. There are also brisk coastline walks for you and your furry friend.
Average cost per night for dogs: £20 per dog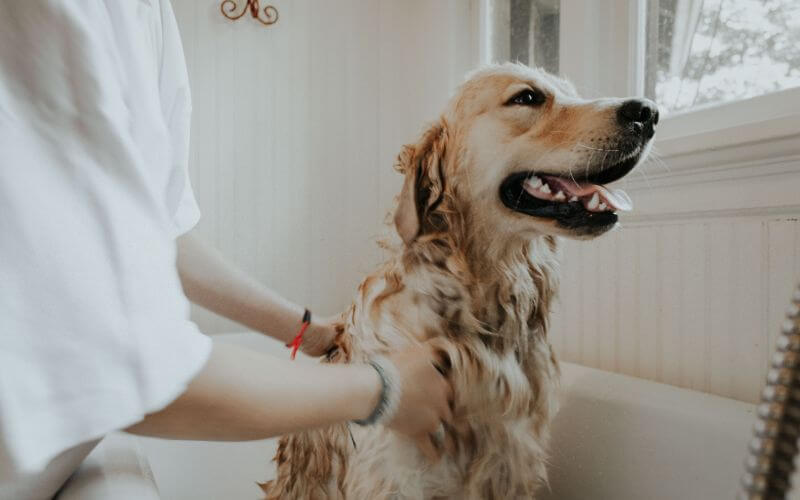 5- Lucknam Park, Chippenham
Lucknam, a Cotswolds institution, features four-poster beds, fireplaces, and a stately tree-lined driveway, all the essentials of a country-house getaway. It makes only that canine companions would also be included in the picture, particularly regarding those required country treks.
The main attraction for dog lovers is the 500 acres of the estate to explore, although dogs must remain on a leash due to the horses on the grounds and the variety of charming long walk paths nearby. You can also read guides about the finest walks in the Cotswolds.
Four-legged guests are made to feel right at home inside the hotel with a welcome bag of snacks and toys in addition to Lily's Kitchen food, beds, and bowls. Additionally, a dog directory is provided in some pet-friendly rooms to help you make the most of your trip.
Average cost per night for dogs: Doubles from £275, plus £25 per dog
6- Slebech Park, Haverfordwest, Pembrokeshire
Travelling into the Welsh countryside, you can take your dog for a beautiful back-to-nature getaway in the centre of the Pembrokeshire National Park.
This 600-acre estate which is privately owned has an impressive amount over the upper reaches of the Daugleddau River Estuary. Stay at the hotel, which is friendly for canine companions in Slebech Park. A bed, dish, and snacks are all included in your pet's very own welcome package.
Three ground-floor rooms are available with an additional £15 per dog fee for those travelling with dogs. It is dog heaven, with plenty of walks along the river, meadows, and old-growth forests on the doorstep. Only 17 miles separate from Pembroke Castle and the Pembrokeshire Coast Path.
Average cost per night for dogs: £15 per dog
7- Fowey Hall, Cornwall
Fowey Hall could be a good option if you want a holiday near the beach and stay in one of the luxury pet-friendly hotels. This port town and village in southern Cornwall has been successfully luring wealthy guests with its old-world charm and calmness for generations. Fowey Hall only serves to enhance the area's simple beauty.
The hotel's vaulted roofs give it the appearance of a dramatic setting from one of the novels by local author Daphne du Maurier, yet inside, it feels much more contemporary. With excellent display, it reopened in 2021 after undergoing substantial renovations. It seamlessly blends magnificence and elegance with a zeitgeisty environment.
A heaven for the entire family, the hotel's suites make it a luxury hotel; cosy corners next to roaring fireplaces and spa services will refresh and soothe the individuals while guaranteeing that four-legged guests will fall asleep soundly at night thanks to the hotel's grounds and surrounding one of the best dog-friendly beaches.
Average cost per night for dogs: Doubles from £210 plus £15 per dog
8- Lainston House, Hampshire
Lainston House, a stately 17th-century property on 63 acres of land, gives charm through the engraved silver bucket beneath its entrance. Country house hotels are still in high demand as the summer staycation reigns supreme.
Richly decorated historical chambers, rare drinks overlooking the UK's longest avenue of limes, and a six-course tasting meal in the ambience of the wood-panelled dining room are all standard fare here. Booking The Avenue's Chef Table experience allows guests to observe the skilled kitchen staff as they create and serve their small plates tasting menu.
It is an excellent option for those seeking something extra special. As a dog owner, you and your furry companion will appreciate the strolls that spread out across the countryside from the home's front door, as well as a meal shared in The Cedar Bar or on the terrace.
Average cost per night for dogs: Doubles from £300, plus £50 per dog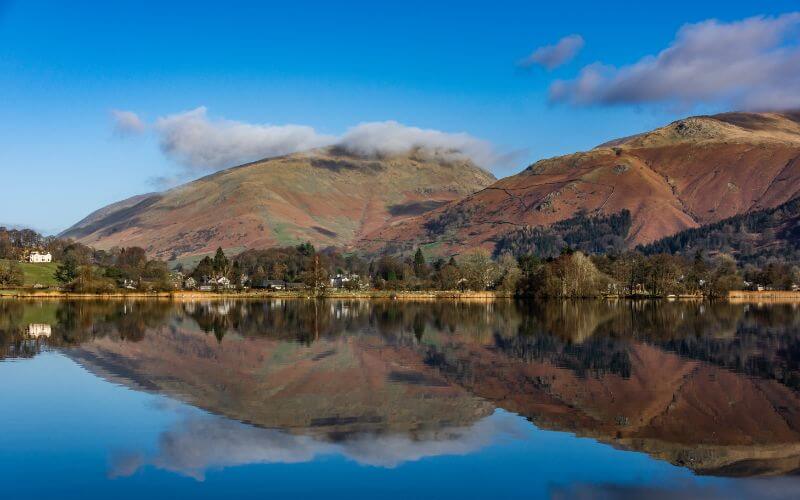 9- The Forest Side, Grasmere, Lake District
Everything at the Forest Side, one of the dog-friendly hotel's lake districts, is a little magical, from the magical setting in the Lake District countryside to the fairytale-worthy Gothic mansion. The best part is that your four-legged guests are welcome at this dog-friendly hotel, so your canine companion does not have to miss out on the magic.
Six rooms are available for dogs to cuddle in, and the interiors radiate sophisticated rural charm. Canine companions receive a unique welcome package that includes a personalized welcome letter, a dog bed, two dog bowls, one for food, one for water, and a variety of snacks.
There are many options for beautiful walks nearby, including gently undulating valleys, tall fells, and enormous forests. There are numerous alternatives for routes around the local towns of Grasmere, Rydal, Loughrigg, and the Langdales. So that everyone is included, you can even have two dogs per room. Dogs are welcome for a nightly fee per stay.
Average cost per night for dogs: £25 per dog
10- The Grove Narbeth, Wales
This Grade II listed 18th-century rural house was carefully renovated by live-in owners Neil and Zoe Kedward after they fell in love with the building on a weekend getaway. The property's modern additions are carefully integrated into the house's original structure.
Old family antiques are paired with modern furnishings and local community art. Everywhere you look, original items can be found, apartments are packed with handcrafted furniture, and the Preseli mountains surround well-kept gardens in the distance and the undulating green scenes of Pembrokeshire.
There are numerous dog-friendly tables in the cosy area of the Artisan Restaurant, and dogs are welcome in all of the Cottage Garden suites and the first-floor Cottage Junior Suite Elderflower which has access to the garden and a terrace.
Average cost per night for dogs t: Doubles from £280, plus £20 per dog
You can also write "dog-friendly hotel near me" on Google, but this top dog-friendly hotel in England is already a gold mine! You can easily plan and reserve your transfer from us online. We offer you a planning opportunity with clean and comfortable vehicles from our website. So, sit back, and you are ready to go with a few clicks online!
You might be interested