For those who are curious about Panama, here it is! There is so much to discover here! Especially the city of Panama... Because this is the heart of the country. When you come here, you can visit many touristic places and visit locations with unique nature. Keep going for 10 things to do in Panama that delight art lovers and nature lovers alike!
1- Casco Viejo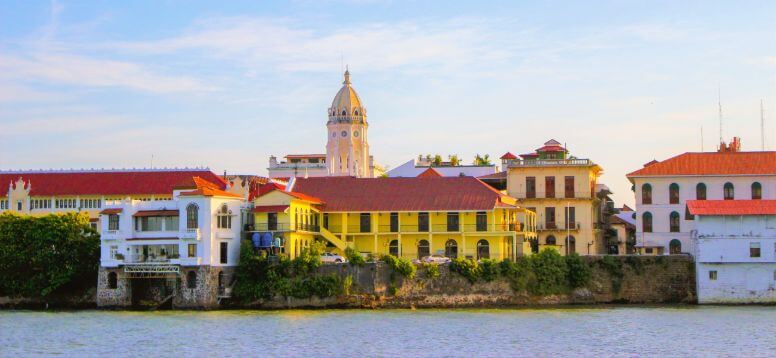 Casco Viejo is a place where history lovers can explore the cultural and historical aspects of Panama City. Casco Viejo, also known as San Felipe or Casco Antiguo, is one of the things to do in Panama City as it is the historic district of Panama City. It was built to meet the need for a building due to pirate attacks, and its construction was completed in 1778. The region was included in the UNESCO World Heritage List in 1997.
⭐ By the way: UNESCO World Heritage Sites in Europe
On the other hand, tourists can have a good time as it hosts many sites and attractions. Some of the best places in Panama City are El Palacio de las Garzas, the government office and residence of the President of Panama, La Catedral Metropolitana, the leading Catholic shrine in Panama City, and the church and monastery of Saint Francis of Assisi. When you visit here, you can closely witness the history of Panama's city. Additionally, taking a guided tour can help you know the area better.
2- Cerro Azul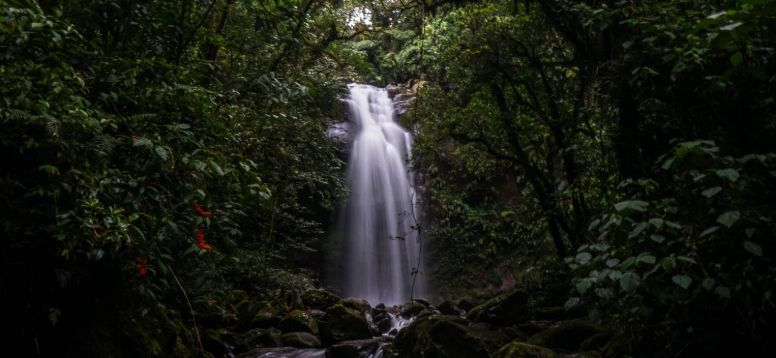 Cerro Azul is an ideal tourist attraction for those who want to get away from the noise and stress of the city. You can relax and recharge your energy in this mountain town 45 minutes away from Panama City. You can be full of oxygen at an altitude of 3,000 feet. Nature lovers can feel paradise at the sight of flowers of various colors and sizes, such as large bougainvillea and orchids. Don't forget to go to Chagres National Park if you visit this place.
3- Panama Canal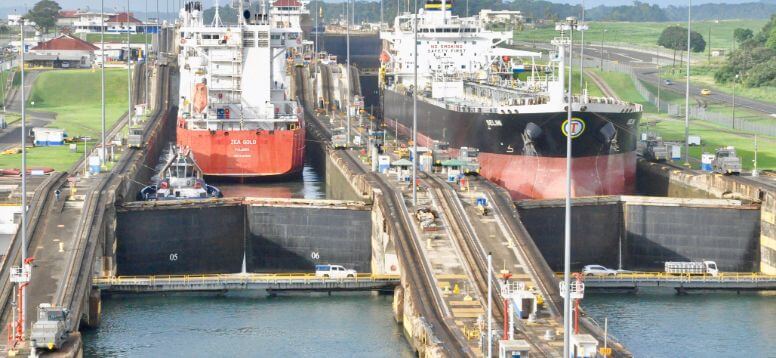 The Panama Canal is an engineering marvel that you will be fascinated by watching. It is the most expensive canal globally, although it is unique in the world. This is due to the large budget required for its construction. On the other hand, Panama's most famous attraction is the Panama Canal, which connects the Atlantic and Pacific Oceans. Watching a gigantic ship full of colorful containers glide silently through the locks can be therapeutic.
Taking a boat tour on the canal can be one of the recommendations we can give in this regard!
⭐ If you want to read: Things to Do in Peru - 2022 (with Photos)
4- The Narrow Streets of Casco Viejo in Panama City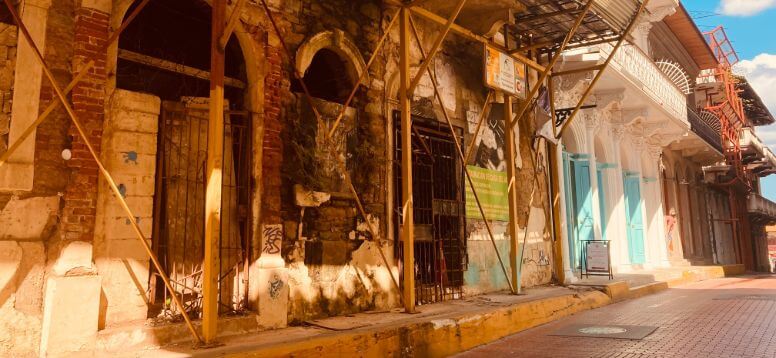 While wandering the narrow streets of Casco Viejo, also known as the Old City, you can get lost in the history of Panama City. See colorful buildings, historic ruins, and stunning views across the bay towards the shimmering towers of modern Panama City. It will be good for you to feel the culture of the city.
In the evenings, buildings and ruins are lit, and restaurants put tables and chairs on the sidewalks. Here you can take lots of photos and chat with your friend. On the other hand, Casco Viejo is ideal for a romantic getaway, with its boutique hotels housed in restored 18th or 19th-century buildings. You should see these streets, one of the best places in Panama City.
5- Coronado Beach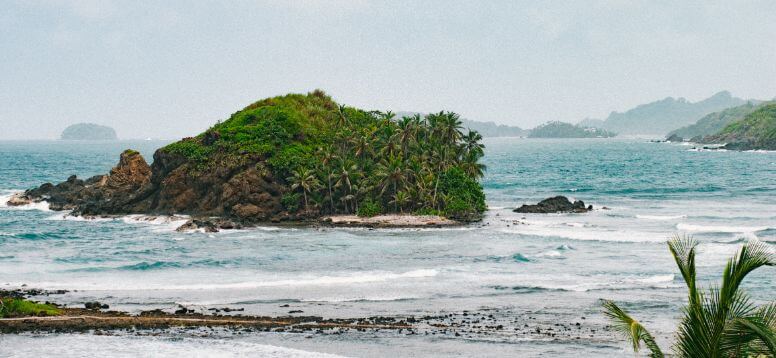 Coronado is a beach town in Panama popular with tourists with its crystal clear waters and stones. Best of things to do in Panama City, visiting this town will make your trip more enjoyable. The coastal town is just an hour from Panama City and offers stunning black and white sand beaches open to the Pacific Ocean. At least spending the whole day can be an excellent choice to enjoy the beach.
One of Panama's most developed resorts, Coronado is more than just a classic resort. You can also discover new species rather than ocean diving and sunbathing.
On the other hand, visitors can spend their time playing golf or learning if they don't know-how. You can also go horseback riding on the beach, surf, go souvenir shopping and dine at great restaurants. It is an ideal place to experience Panama's unique food culture. In addition to a quiet holiday, you can also experience the nightlife here. For example, you can have fun at live music and bars.
Bay County International Airport in Panama City
✈︎ There are so many things to do in Panama City. You may not have enough time to do them all, but you can use the airport transfer to save time. On the other hand, you can travel safely and reliably. With experienced local drivers, you can go to your hotel as soon as possible and see Panama City tourist attractions on the way. In addition to these, you can bring your pet as you prefer pet-friendly transportation.
6- Bridge of the Americas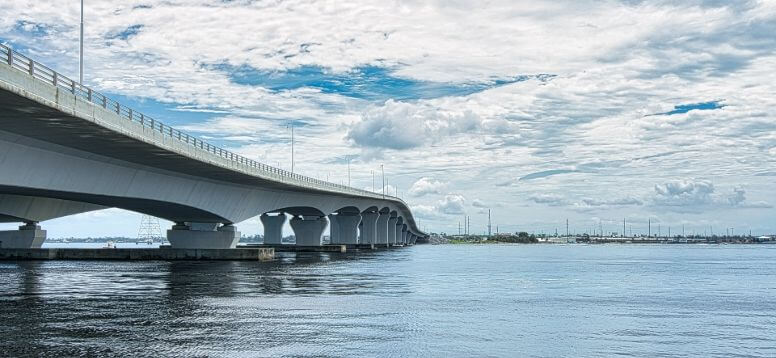 Called Puente de las Americas or Bridge of the Americas, the original name of this bridge is Thatcher Ferry Bridge. Located in Panama City, the bridge spans the Pacific Ocean's entrance to the Panama Canal, but its length exceeds 1,654 meters.
Until 2004 it was the only non-swinging bridge connecting North and South America. While the bridge plays a vital role in world trade, it offers a unique view. You can use the pedestrian crossings to explore this landscape better, which is one of the Panama city tourist attractions.
⭐ Similar: Things to Do in Colombia - Rough Guide in 2022
7- The Beaches of Bocas Del Toro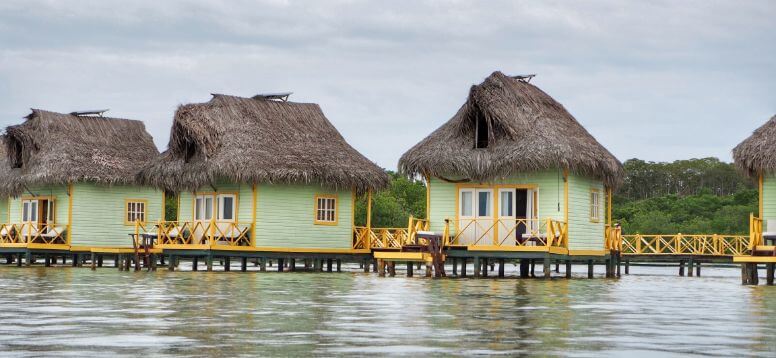 Bocas del Toro is Panama's leading beach destination in the Caribbean. Visiting this beach is one of the top things to do in Panama. Close to Costa Rica, this collection of tropical islands is known for its exceptionally soft sandy beaches lined with azure-colored waters. It is an ideal place to get away from the stress of the city and escape the crowds. Things to do in Bocas del Toro include surfing, swimming, diving, or just lazing on the beach. Events are generally budget-friendly.
On the other hand, you can watch the sunrise and sunset on the beach as your lover. Rather than luxury resorts, this is a budget-friendly destination frequented mainly by singles or couples. The main town also called Bocas del Toro or simply Bocas Town, is located on Isla Colon.
The town itself is not famous for its beaches, and you could spend an entire day exploring the island to its fullest. Some of the most popular are Bluff Beach, Starfish Beach, and Red Frog Beach.
8- Volcan Baru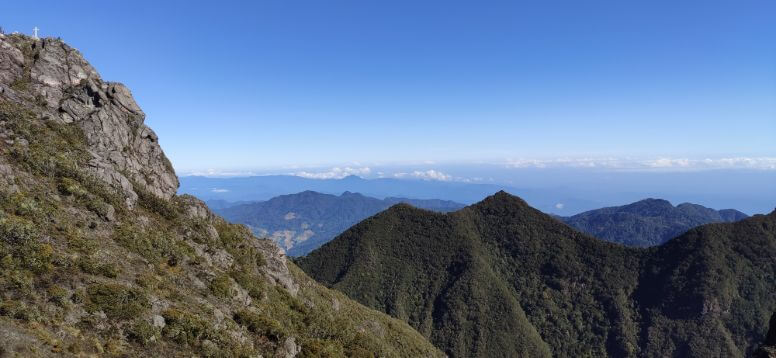 If you have never seen a volcano before, you should see Volkan Baru. One of Panama's most recognizable landmarks, Volcan Barú, looms over the mountainous highlands to the north. At 11,401 feet high, the active Volcan Barú is Panama's highest mountain.
You can spend time on the many hiking trails along the volcano's sides to better explore the volcano. The tranquil Los Senderos Quetzales trail is most famous as it allows hikers to see the rare and colorful Quetzal bird. However, if you're up for the challenge, it's also possible to hike to the top of Volcan Barú.
Although this experience is challenging, it will make you feel tremendous. Seeing panoramic views of the Pacific Ocean and the Caribbean Sea from above can be a good motivation. Watching this view is one of the best things to do in Panama.
⭐ Useful blog: Uber vs Taxi for Airport Passengers
* Tocumen International Airport in Panama
There are so many things to do in Panama that it may be the right choice not to waste time on the road. You can easily reach your hotel by using the airport transfer and start exploring Panama tourist attractions.
✈︎ You can reach this advantage by comparing the prices and services of the airport transfer for Tocumen Airport. On the other hand, you can choose the vehicle to accompany your destination among many vehicle types. You also have the opportunity to get a 100% refund if you are not satisfied.
⭐ If you are wondering: Things to Do in Brazil - Airports & Attractions
9- The Emberá Voyage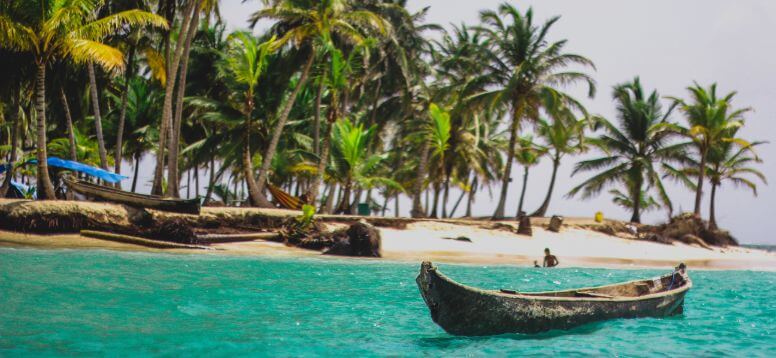 We think of unique rainforests and Pacific coasts when we think of Panama. The Emberá region is precisely such a place. Hailing from the Darien region of Panama, Emberá still existed even before the country Panama was founded. More than 30,000 people live in Emberá, a country far from Panama City. Visitors can tour the country and better understand the customs, culture, and language of the indigenous people.
Getting to know the Emberá culture will add new things to you and allow you to get away from your comfort zone. In this respect, we can say that it has the feature of being one of the things to do in Panama during your visit to Panama. There are daily tours from Panama City that include boating through a pristine rainforest filled with birds, sloths, monkeys, waterfall diving, and hiking trails to the village.
These day tours are a unique experience for nature lovers. Tourists will be greeted with traditional music, relax in the community cottage and have a delicious lunch before exploring the rest of the village. On the other hand, we can recommend you stay in Emberá to discover the unique features of the small town.
10- San Blas Islands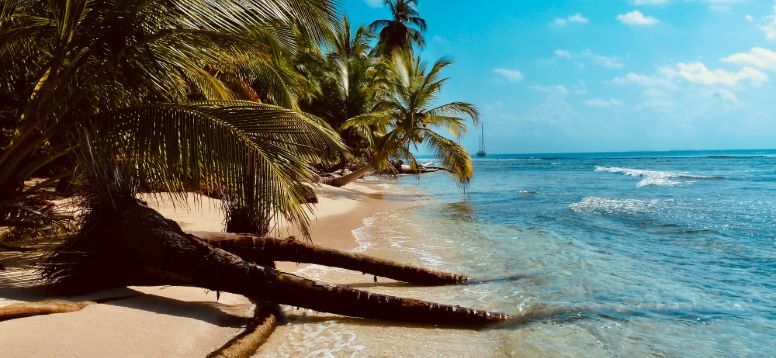 If you're tired of doing the same things repeatedly and want to enjoy the San Blas Islands adventure, a trip to the San Blas Islands might be what you're looking for? Postcard-perfect islands with palm trees and crystal-clear waters gently covering the white sandy beaches are the central theme of this area. If you want to get away from the suffocating crowd of the city and get rid of the usual tourist routes, don't forget to add the San Blas Islands to your list of things to do in Panama.
You might be interested