For those considering traveling to South America, Colombia is a unique choice for things to do in Colombia. With its unique Caribbean beaches, you can spend a stress-free holiday. You can drink Colombian coffee, which is unique worldwide, in its homeland. On the other hand, you can witness the life of Pablo Escobar, which is the subject of the movies.
🇨🇴 You will enjoy your holiday with its artistic and colonial architecture and natural beauties in Colombia, where you will deeply feel the Latin American culture.
Cartagena's Old Town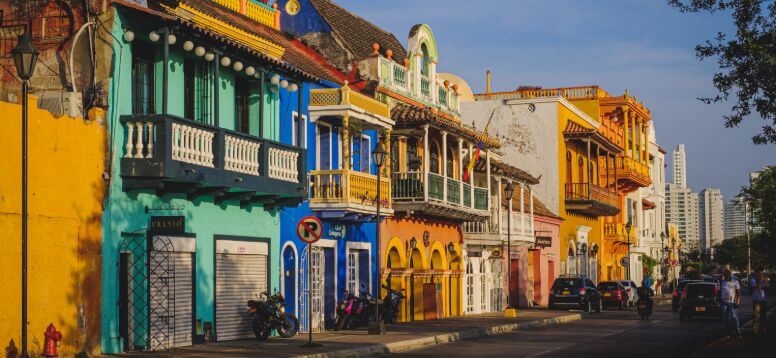 The Spanish colony, which dominates South America, is also typical in Colombia. Cartagena's Old Town's most common colonial settlement is rich in culture and history despite being under colonial rule for a long time. You can spare a whole day exploring this region and joining a guided tour. You can explore the city walls in the area study the history of the area. Do not forget to add a visit to the Old Town area to your things to do in Cartagena.
⭐ Maybe you are interested: Things to Do in Peru - 2022 (with Photos)
Bathe in the El Totumo mud volcano
Bathing in El Totuma Volcano is the most fun activity in Colombia. According to a Colombian legend, El Totumo Volcano once had dangerous lava and fires. When the volcano threatened to destroy neighboring towns, a priest sprinkled holy water over the magma, instantly turning it into harmless mud. If we leave aside the legend of this raging volcano, which is a mystical place, we can say that El Totumo's 50-meter Volcano is a healing owner.
It is filled with rich mud thanks to the mineral it contains. If you want baby-like skin, diving into the crater can perfect your skin. You don't have to jump in and out of the mud tub all at once; local people provide many services to make this rustic place more attractive. You can also benefit from these services.
Rosaria Islands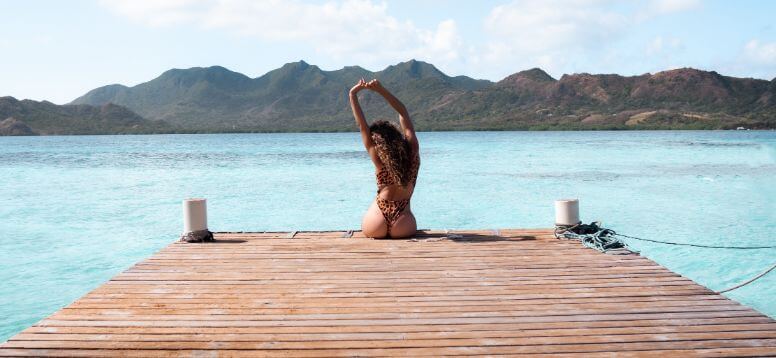 With Rosaria Islands' crystal clear sea with grains of sand, the Rosaria Islands are one of the best places in Colombia. On the Rosario Islands, made up of 27 islands off the Caribbean coast of Cartagena, you can sunbathe and swim in the Caribbean Sea and explore rare mangrove swamps. Also, extreme sports lovers can try different activities such as surfing and canoeing here. Enjoy the Robinson Crusoe islands of your dreams.
Rafael Nunez International Airport in Cartagena
✈︎ Visiting Cartagena in Colombia, one of the most beautiful countries in South America, is one of the best choices among things to do in Colombia. On the other hand, you may encounter problems that every tourist encounters, such as transportation problems. In such a case, you can use airport transfer to save time and reach your hotel with experienced local chauffeurs. On the other hand, if you do not like the airport transfer, you have the convenience of a 100% refund.
⭐ Maybe you are wondering: Benefits of Using Private Airport Transfers
Barranquilla's Carnival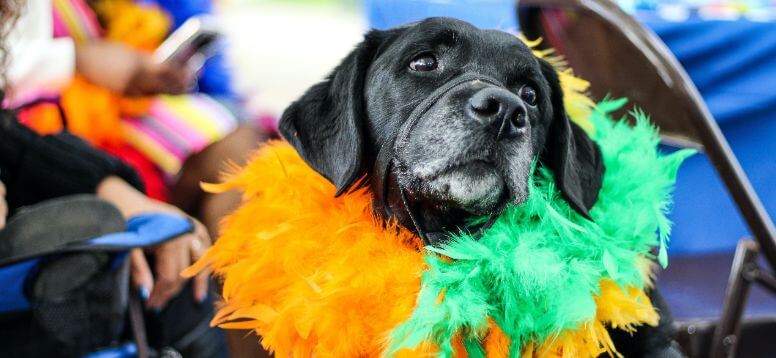 Are you ready for the crazy party nights of South America? You will have enough fun at the Barranquilla Carnival, where you will feel the Latin American dance culture to the fullest. Everyone wants to live four days of non-stop drinking in riotous parades, loud music, and intricate, colorful costumes. You will have the best experience of your life at this venue, the second-largest Carnival in the world.
⭐ 15 Things to Do in Buenos Aires
Valle de Cocora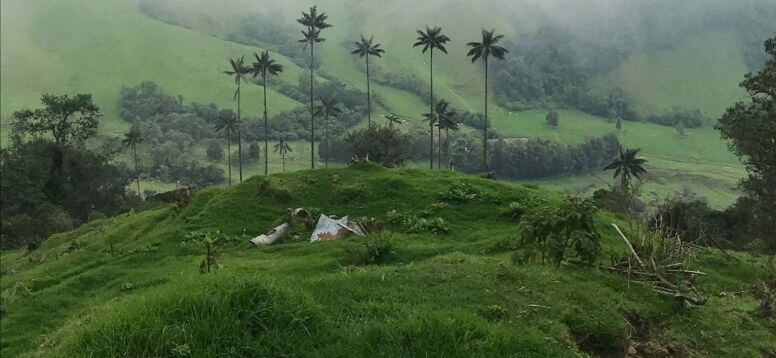 Regardless of where you live, you've all heard of Colombian coffee. I can say that discovering Colombian coffee in its homeland is among Colombia's most important things to do. This national park is located in the center of the coffee-growing region.
It would help if you visited Valle de Cocora. There is so much to discover in Valle de Cocora. For example, you can photograph the wax palm, Colombia's tallest and national palm tree. On the other hand, you have horseback riding here and discover the region's beauty.
⭐ By the way: The Most Exotic Places to Visit in the World
Learn to Salsa in Cali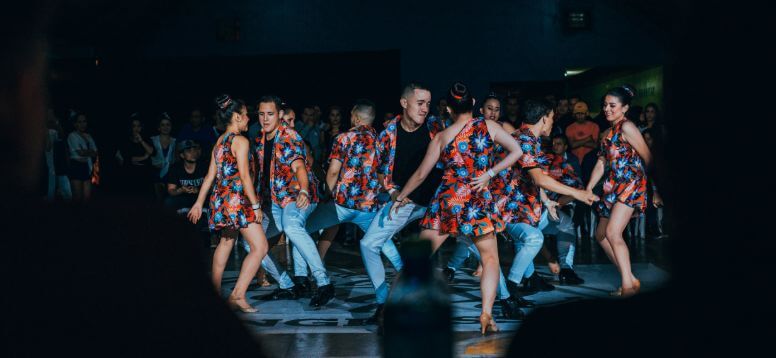 When we think of Latin America, the other most crucial thing in Colombia that comes to mind is Salsa. They can feel like they are in heaven in Colombia, the pearl of Latin America, which can be considered heaven for dance enthusiasts. We have good news for you. In Cali, one of the best salsa dancing cities globally, you can watch the dance performances of the country's best professional dancers and learn how to dance.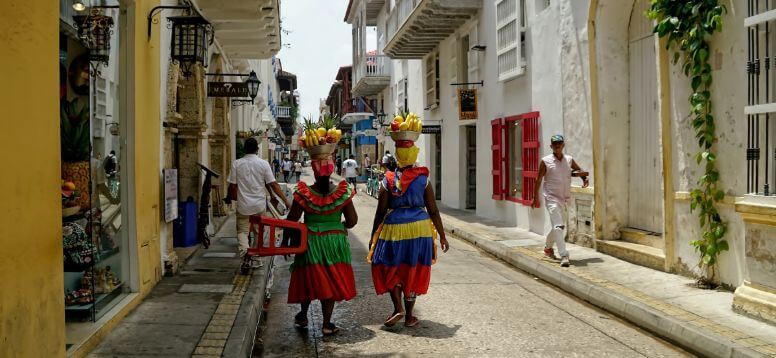 You can join one of the many dance academies that have become the city's vegetation. These dance academies teach both locals and visitors alike. At night, going to the city's salsa clubs to practice what you learned in class is among the top things to do in Colombia. On the other hand, you can get yourself a dance partner — no need to be ashamed here. Professional dancers encourage you to get up and dance. You can start salsa practice now.
Bogota International Airport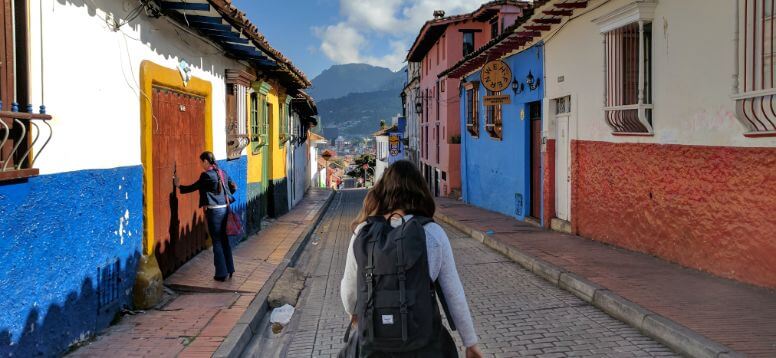 ✈︎ When you land at Bogota Airport, do you know how to get to the city center or your hotel? Of course, you can find your way through the map, but don't you think this is a very stressful and time-consuming thing? Instead, you can travel in airporttransfer.com's perfectly comfortable and disinfected vehicles. You can click here for a 100% refund guarantee and a hassle-free reservation that you can cancel up to 48 hours.
⭐ You should read this article: Disadvantages of Public Transport in Airport Transfers
Using airport transfer can be a great advantage to spend your vacation stress-free. You can benefit from the facilities of this transportation service with 24/7 live customer support on Whatsapp. On the other hand, with many types of vehicles, you can be the vehicle that fits your budget. You can have all kinds of vehicle services with executive cars for luxury lovers, standard sedans suitable for budget, minivans for groups. Additionally, you can compare prices and services to find the most suitable airport transfer.
You may be fascinated by the things to do in Colombia. Adding a visit to Colombia to your 2022 holiday list could be a perfect choice for you. You can start preparing for this holiday that will satisfy both nature lovers and art lovers. With the help of our list of the best places in Colombia we have compiled for you, you can plan a wonderful vacation.
You might be interested