Are you looking for the best way to get from downtown Toronto to Toronto Pearson International Airport? Whether by car, taxi, shuttle, or public transit, we've got all the information you need right here. So, what are you waiting for? Read on and start planning your trip!
What Are All Possible Ways to Toronto Pearson Airport from Downtown?
In fact, one of the issues that people with airport anxiety are uncomfortable with is that they cannot decide how to reach the airport, the city center or the hotel.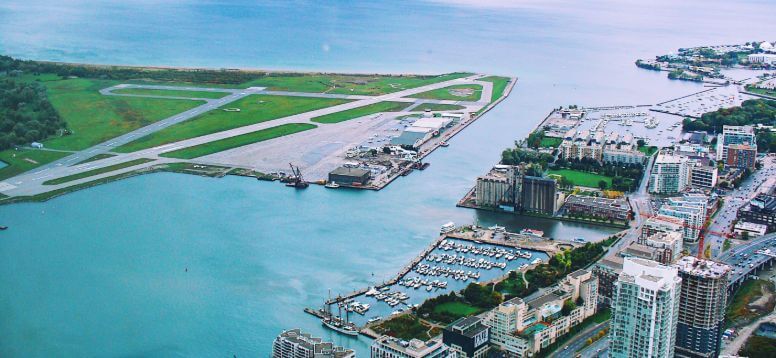 There are various ways to get to Toronto Pearson International Airport (YYZ) from downtown Toronto which is 24 km away from the airport. Some people prefer to take public transportation, while others choose to drive. Here are all the possible ways:
Public Transportation: (Subway and Bus)
You can take subway line 1 to Union Station. Then you can change trains to UP Express that goes towards Toronto Pearson International Airport. It will cost you $3.25 to board the subway and $12.35 to the UP Express. The whole trip will take around 40 minutes.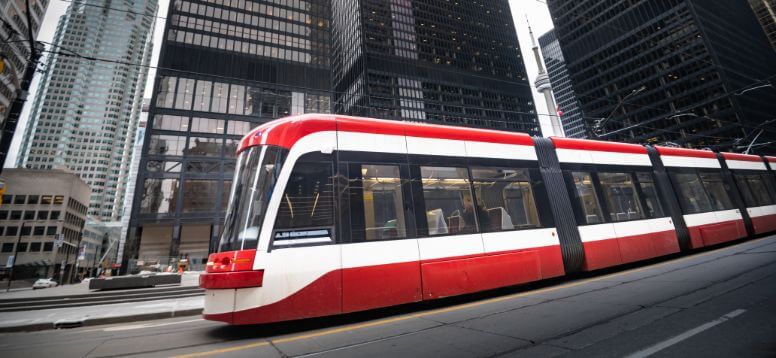 In addition to subways and other railway systems, you can take a bus to the city centre from Toronto Pearson International Airport (YYZ). TTC takes you from the airport to downtown Toronto in around 45 minutes. Also, the prices are $3.25 for adults and $2.30 for people between 19 and 13. Children under 12 can ride free.
Related Blog: ​​12 Things to Consider When Booking Airport Transfer Services
Driving: (Taxi and Uber)
The airport is located just west of the city, so you can take any westbound highway out of town, eventually finding yourself there.
The Gardiner Expy W and ON-427 N are the fastest routes if you're coming from the north or south. Or you can take Ontario 401 Express as well. Once you get on either of these highways, follow the Toronto Pearson International Airport (YYZ) signs until you reach your destination.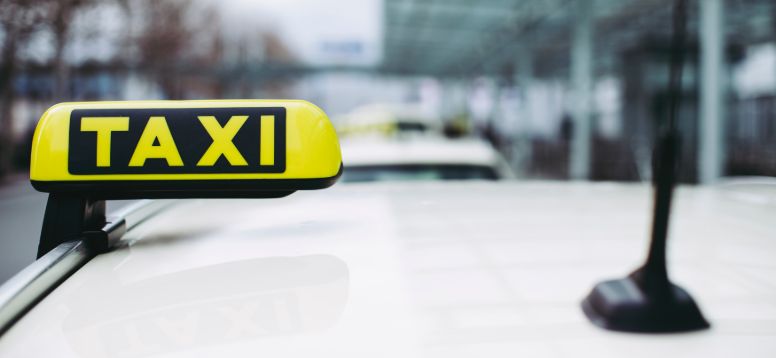 Depending on traffic conditions, the drive from downtown Toronto to Pearson Airport can take 30 minutes to an hour. So be sure to plan accordingly.
If you want to hire a taxi to Toronto Pearson International Airport (YYZ), it will cost you $52.40, and it will take approximately half an hour to an hour.
You can take Uber as well. It will cost between $41.80 and $121.68, depending on which Uber service you take. The trip is around 25 km. So, it will take around 30 to 60 minutes. Well, are you wondering about this topic: Uber vs Taxi for Airport Passengers… Definitely, check it out.
It should be noted that approximately 5 hours are required to walk from downtown Toronto to the Toronto Pearson International Airport (YYZ).
Private Transportation from Pearson Airport (YYZ) to Downtown Toronto: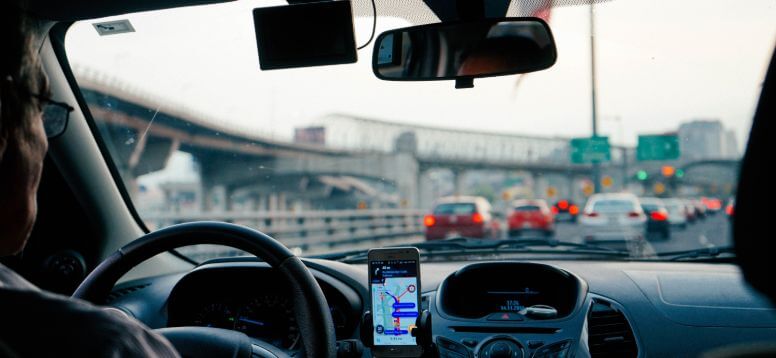 In fact, this is an article that contains information that every airport passenger should know. You should read it sometime: What You Need to Know About Airport Transfer Services?
When traveling by car, be sure you use a licensed limousine service that guarantees your family's safety and security. Your family will always be in excellent hands with private transfers when traveling to the airport. With the ability to cancel up to 48 hours ahead of time, you may take advantage of fixed-price private taxi services at affordable fares.
⭐ Click here to book a private airport transfer from Toronto Pearson International Airport (YYZ) to downtown Toronto in just three steps with airporttransfer.com.
Where to Stay: Budget Accommodation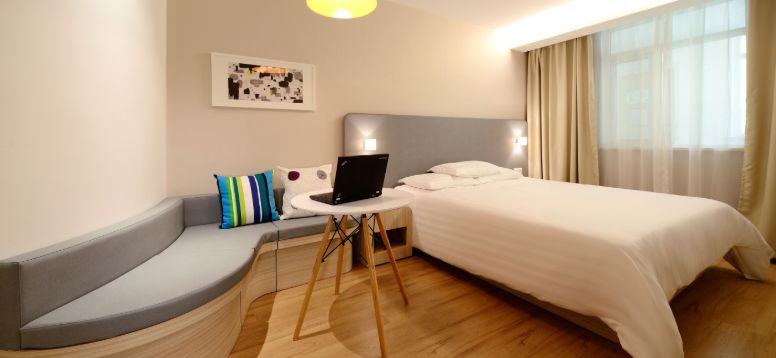 The Rex:
The Rex Hotel is a family-owned and -operated hotel with live jazz in its Restaurant every night. The hotel is located in the city centre and close to Nathan Phillips Square and Toronto City Hall. The hotel offers guests the option of shared bathrooms, en-suites, cable television, and complimentary toiletries and Wi-Fi. Climate control and wake-up service are also available. The Rex Hotel has an on-site cash machine, airport transportation (surcharge), a newspaper, and paid parking (subject to availability).
In the soothing, jazzy atmosphere of the Restaurant, guests may relax with a complimentary breakfast, pay for a full breakfast, or enjoy pub grub lunch and dinner. The hotel is in Toronto's financial district, a 15-minute walk from Ripley's Aquarium of Canada, eight minutes from the AGO (Art Gallery of Ontario), 20 minutes from St. Lawrence Market, and a 15-minute drive from High Park.
Distance to Toronto Pearson International Airport (YYZ): 25.7 km.
Average Cost per night: $91
Where to Stay: Luxurious Accommodation
Shangri-La Hotel Toronto:
Relax with a spa treatment, massages, body treatments, or facials. You'll love the facilities for leisure, including an indoor pool, a spa tub, and a sauna. This hotel also offers free wireless Internet access, concierge services, and babysitting/childcare (surcharge). For lunch or dinner, visit the hotel's Bosk restaurant or stay in and do room service. Want to unwind? Take advantage of one of the two bars/lounges for a tasty beverage.
⭐ Tips for Booking a Good Hotel Online - 2022 Guideline
You may have full breakfasts served from 7:00 am to 10:30 am daily for a fee. The fitness centre is available from 6 am to 11 pm every day.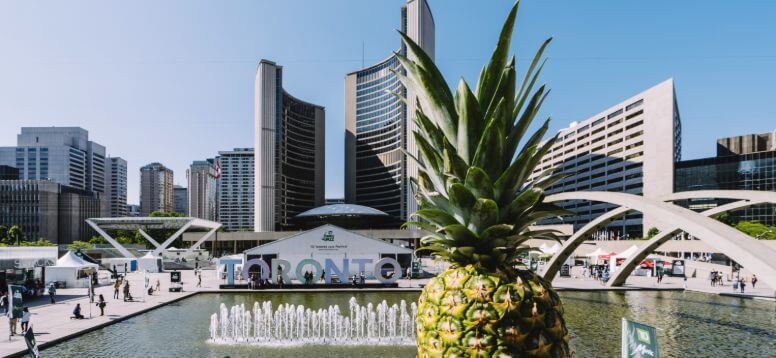 Make yourself at home in one of the 202 guest-rooms, each of which comes with an iPad and a refrigerator. The deluxe rooms offer 26-inch LED TVs with satellite programming, while LCD televisions with satellite programming provide entertainment. The bathrooms come with deep soaking tubs, rain shower-heads, and separate bathtubs and showers. Conveniences include safes, desks, and phones with free local calls and phones with free local calls.
⭐ You can make your hotel transfers with AirportTransfer.com.
Distance to Toronto Pearson International Airport (YYZ): 25.4 km.
Average Cost per night: $576
Best Time to Visit Toronto: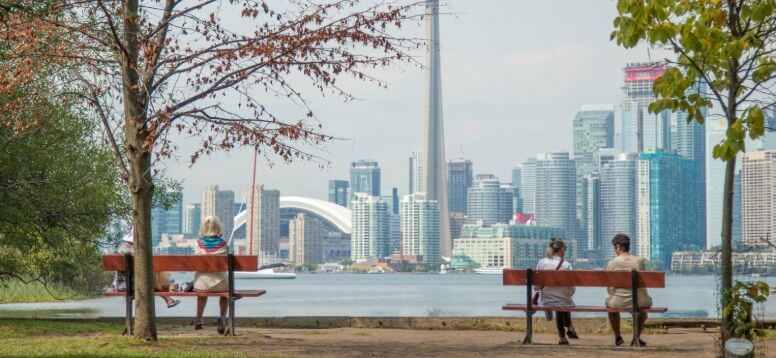 The best time to visit Toronto is during the peak season, from May to October. This is when the weather is warmest and the longest days, making it ideal for exploring the city. However, peak season can also be the busiest and most expensive time to travel, so if you're looking to avoid the crowds and save some money, plan your trip for shoulder season (April or November). Remember that winter can be freezing in Toronto, so unless you're an experienced snow bunny, it's best to wait until springtime for your visit.
Things to Do in Toronto:
When you figure out fetting from Pearson Airport to Downtown Toronto, all you have to do is enjoying the beautiful city of Toronto. Downtown Toronto is home to some of the most popular tourist attractions in the city. The Royal Ontario Museum, the Art Gallery of Ontario, and the CN Tower are located within downtown Toronto. Other popular tourist destinations around downtown Toronto include Nathan Phillips Square, the PATH system, and Ripley's Aquarium of Canada.
If you are still wondering how to get from YYZ Airport to Downtown Toronto, we recommend checking and booking your transfer via our website.
The Royal Ontario Museum: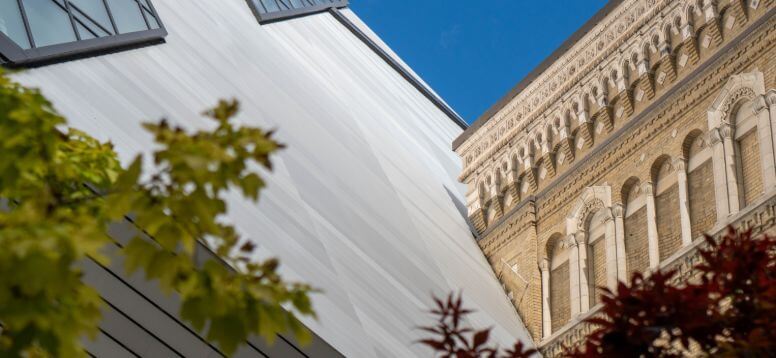 The Royal Ontario Museum (ROM) is a world-renowned tourist attraction in Toronto, Canada. As one of the largest museums in North America, the ROM houses over six million items in its collections and galleries. The ROM is an exciting place to explore for tourists of all ages, featuring natural history, world cultures, arts, and sciences.
The Art Gallery of Ontario:
The Art Gallery of Ontario is a world-renowned tourist attraction, showcasing a wide variety of both contemporary and classic art. With over 95,000 works of art in its collection, the AGO has something for everyone to enjoy. Whether you're interested in paintings, sculptures, photography, or anything in between, visitors can also explore the AGO's stunning architecture and unique collections through guided tours led by knowledgeable docents. Whatever your interests, the Art Gallery of Ontario will have something that will captivate and inspire you.
The CN Tower: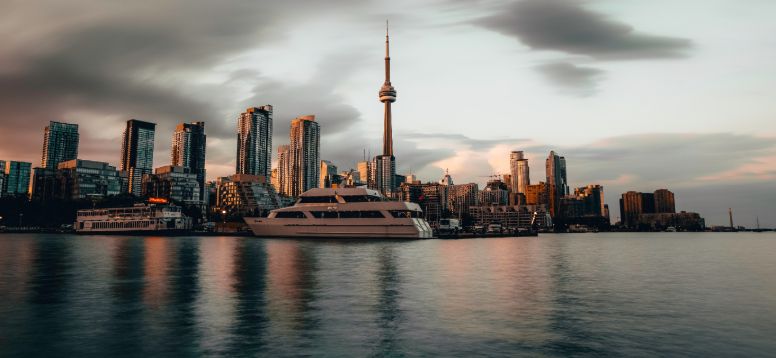 The CN Tower is a world-famous tourist attraction in Toronto, Canada. It is the tallest free-standing structure in the Western Hemisphere, standing at 1,815 feet (553 meters). Visitors can take an elevator to the top of the tower for a panoramic view of the city. The tower also has a revolving restaurant and another restaurant and bar with floor-to-ceiling windows. CN stands for Canadian National, the railway company that built the tower.
You might be interested
Browse Airports for Airport Transfers