What if we told you that there are hundreds of things you can discover cheap or even free in London, England? Okay, we don't want to exaggerate, but I think you should take a look at the suggestions below! London is one of the must-see cities in the world. London has a long-winded past that encompasses different strange and fantastic tales. Unsurprisingly, you may occasionally find some somewhat strange yet fascinating locations to visit in the city.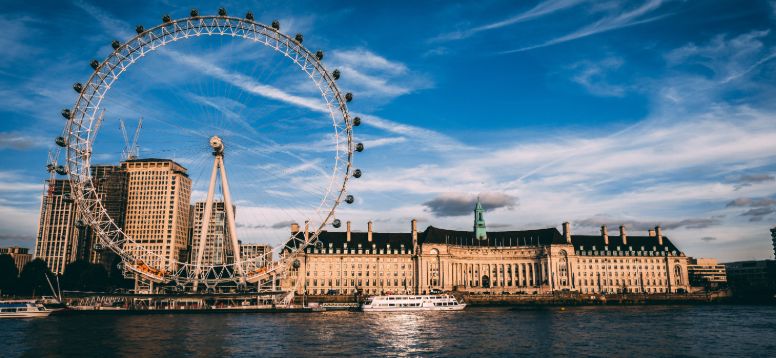 There are many places to visit and result from the raid of tourists each day. Also, many events to attend in London. How can you decide where to go in your limited days in London when you visit there? We have prepared a list of top things to do in London for you!
🇬🇧 We know that London appears to be an expensive place to visit, but this does not have to be the case for you. All items on this list are one of the free things to do in London. Also, you can find a "London 10 days itinerary" at the end.
1- London Mithraeum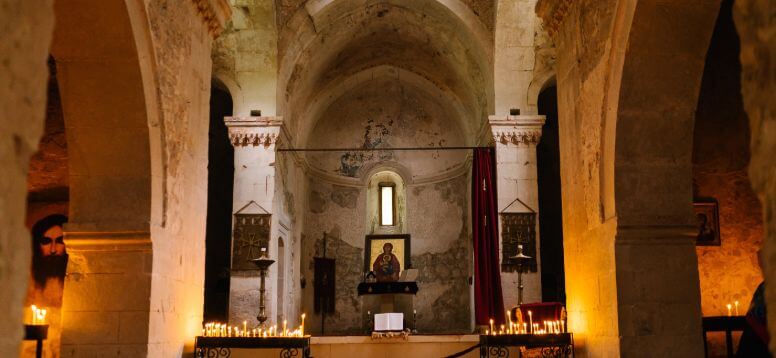 The Mithraeum is one of London's best places to visit, and it is one of the free things to do in London. The place is a Roman temple devoted to the enigmatical Mithras and his cult-like followers. Or is this not the case because it is too strange to be true? You can find out by visiting here for free!
The temple, which was initially built around AD 240, was found in 1954 during the excavation of a WWII bomb site. You can also see an extraordinary collection of Roman artifacts put after the excavations, with an addition of a series of modern art from the United Kingdom's most significant archaeological sites. We can guarantee you that this place is one of the unusual places to visit in London for free.
⭐ If you are looking for the best accommodation: Best 15 Hotels in London
2- Columbia Road Flower Market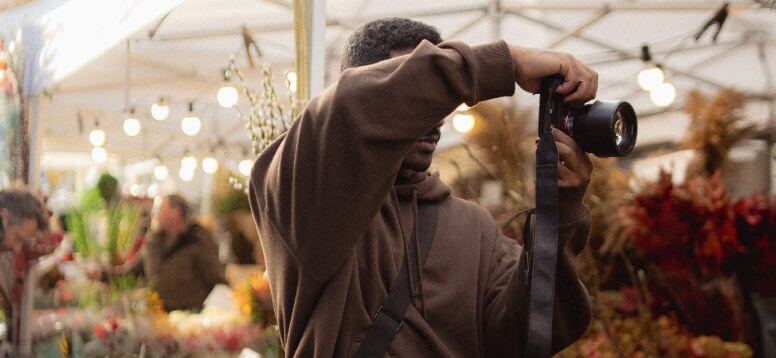 Another item for free things to do in London is visiting Columbia Road Market, one of the unique marketplaces and free London attractions. Every Sunday, Columbia Road comes alive with the presence of a great flower market. While purchasing stuff at the market is not free, you are more than welcome to show up and look around.
Daydreaming about living at the corner of the market and going to your home with freshly bought flowers from the market can be counted as the free stuff to do in London. The magnificent experience is located under the Bloomberg towers in London's City. So, this Sunday, do not forget to stop by one of the free things to do in London this weekend.
3- British Museum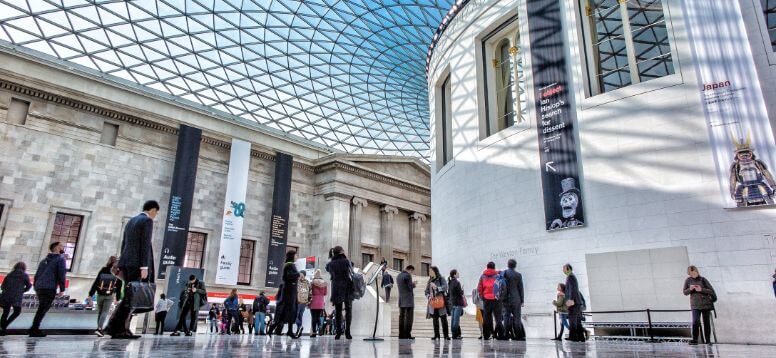 The British Museum is located in Bloomsbury and was founded in 1753. It houses a collection spanning two million years of history. It was the world's first public museum. The museum exhibits all forms of human knowledge and attracts more than six million people each year.
You can discover items from Egyptian mummies to Parthenon sculptures. Visiting this museum is one of the best things to do in London for free if you are passionate about Ancient Greece or Africa. Do not forget to purchase a timed entrance ticket in advance!
⭐ Tasteful article: The Best UK Airport Restaurants
4- Covent Garden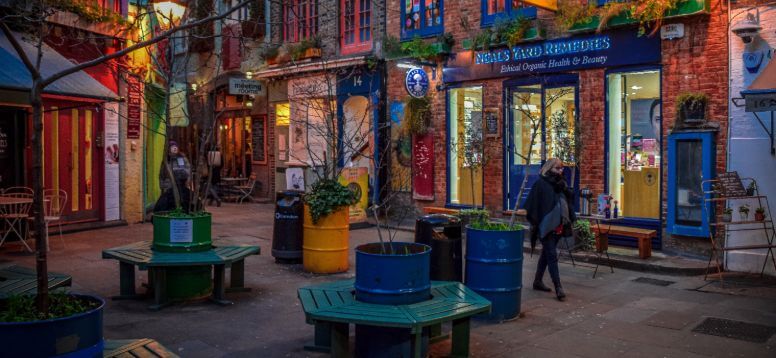 Covent Garden is a must-see location in London's West End for anybody who appreciates shopping, theater, restaurants, pubs, history, and culture. These activities are several things to do in London in 2022, especially if we consider open places a better option for the coronavirus. The London Transport Museum, the Royal Opera House, Somerset House, and Covent Garden Market are attractions in and near Covent Garden.
5- Regent Street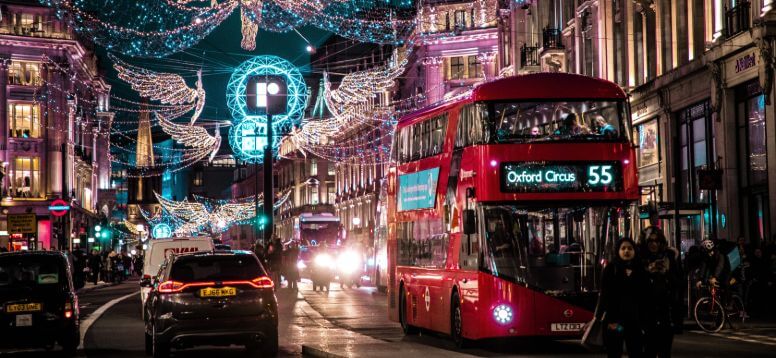 Regent Street is London's one-of-a-kind destination for fashion, cuisine, and health. Its façades are among the most distinguished architectural pieces in London. If your trip is one of the sunny days of the United Kingdom, one of the things to do in London today should be walking up and down this street. Its calendar of events is internationally known and includes Summer Streets, the September Fashion Festival, and its famous Christmas lights. These are also items for free things to do in London.
⭐ Close location: Best Restaurants in Liverpool: Top 15
6- Piccadilly Circus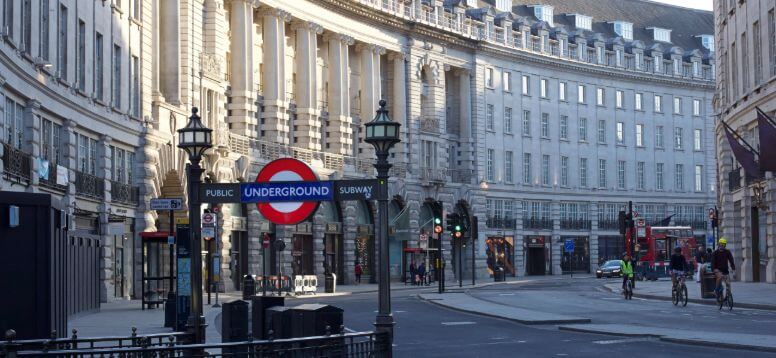 Piccadilly Circus is a must-see tourist attraction in London. While walking around being one of the free activities in London, you can always go into a store and buy something. You can always sit next to the Eros monument or pose in front of the prominent advertising displays.
7- Trafalgar Square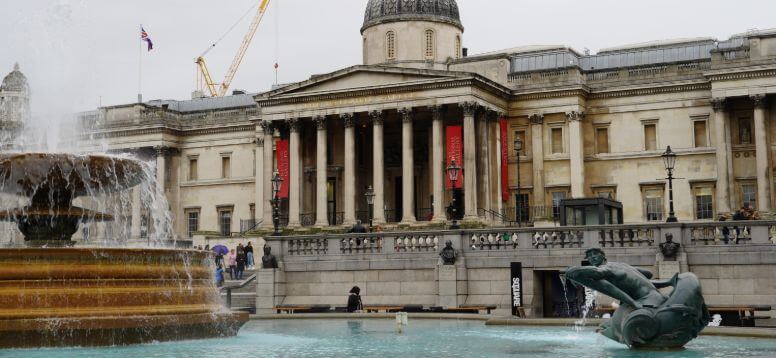 You can visit the famous lion sculptures, magnificent fountains, and Nelson's Column while sipping your tea as one of the free things to do in London. Trafalgar Square is a public square in central London home to galleries, historic buildings, sculptures, and monuments. It also hosts various events sponsored by the Greater London Authority, which manages the area throughout the year. You can follow up on these events and join free events in London.
8- Sky Garden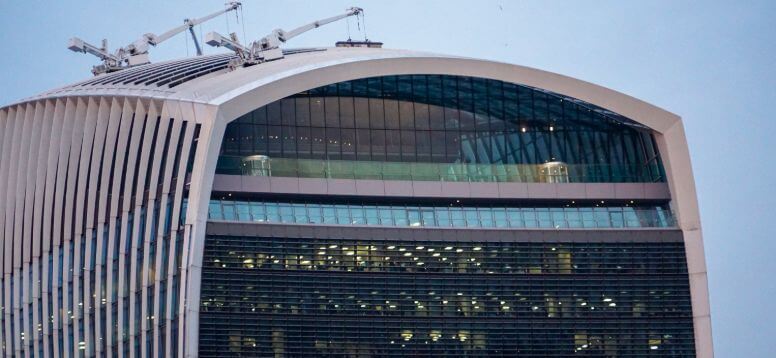 You can always visit Sky Garden to do one of the best free things in London. It's lovely on the inside, but it also has some fantastic views of central London. For a better experience, there is a correct and incorrect route to Sky Garden. The correct route will lead you to an elevator, strolling through a nearly-empty garden and taking in some of London's most incredible scenes in peace.
Make your way through the magnificent, planted gardens to the observation decks and open-air patio. Also, if you fancy a drink or a bite, visit one of Sky Garden's restaurants or bars.
⭐ Maybe you want to read: 18 Things To Do in Manchester
9- Tate Modern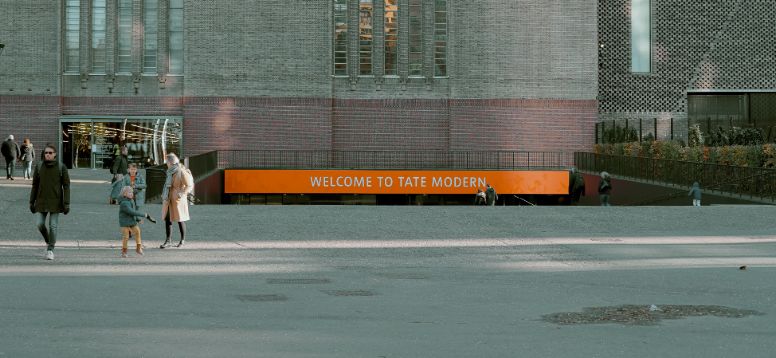 If you like to walk around in museums, your vacation would be incomplete without a visit to the Tate Modern as walking around it is one of the free things to do in London. This modern and contemporary art museum is located on the Thames at the old Bankside Power Station. The breathtaking Turbine Hall covers the length of the structure. You can view incredible work by Cézanne, Bonnard, Matisse, Picasso, Rothko, Dali, Pollock, Warhol, and Bourgeois for free and top things to do in London.
10- Southbank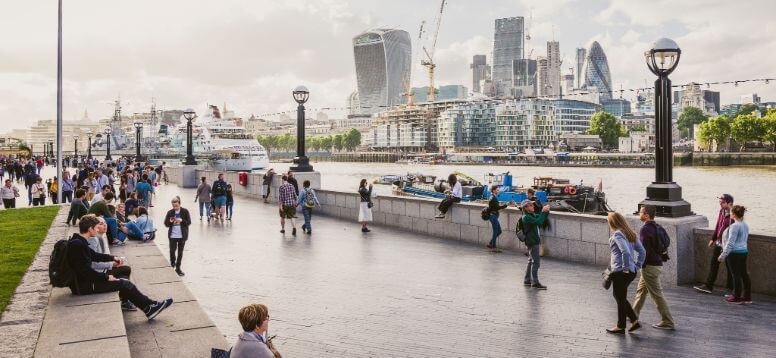 The Southbank is a pretty famous and "hipster" area, and it has grown significantly in the last decade. Food stalls and trucks add diversity to the mix of buskers and street performers, and bookshops. You could also visit the London Dungeon or London Aquarium if any of those seem fascinating to you. Both are also excellent family alternatives.
⭐ Useful blog: The 13 Nearest Hotel to Gatwick Airport
11- Natural History Museum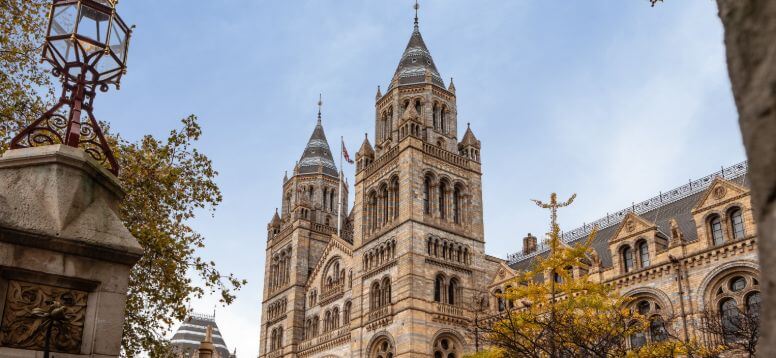 Explore the Earth's history in the galleries of the Natural History Museum, which feature one-of-a-kind items from more than 80 million specimens covering 4.5 billion years. As one of the free stuff in London, you can see the world's most giant blue whale skeleton in the Hintze Hall, fossils in the world-renowned Dinosaurs display, and meteorites from outer space.
12- The Troubadour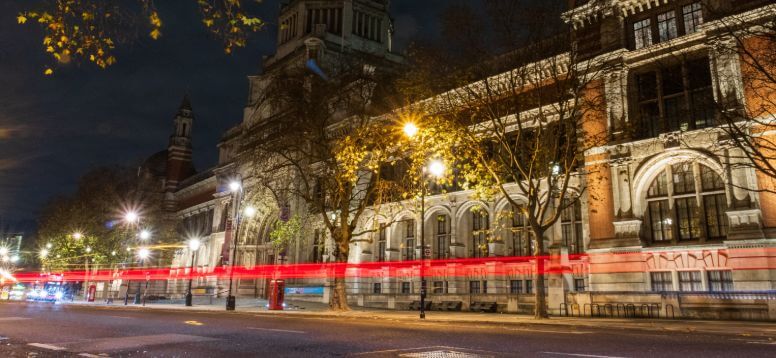 At the Troubadour located in South Kensington, immerse yourself in the rich tradition of music and coffee house culture. Since the Troubadour's foundation in 1954, many legendary artists have visited its stage, including Jimi Hendrix and Elton John. You can savor live jazz here on Mondays, Sundays, and Tuesdays.
⭐ By the way: Beaches Near London
13- Changing the Guard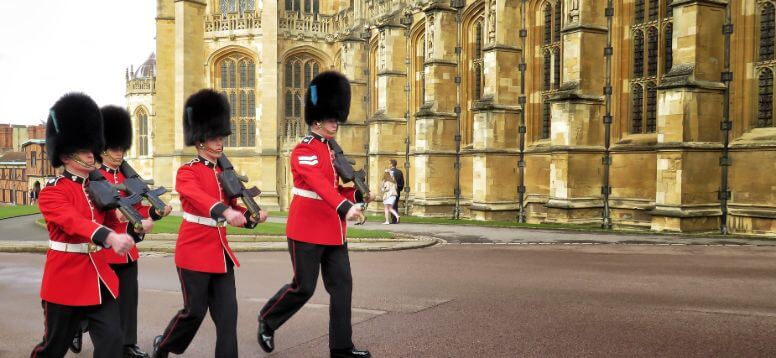 "Changing the Guard" is a ceremonial event in which the existing group of soldiers guarding Buckingham Palace is replaced with a new group. The ceremony is open to the public so watching this is one of the free things to do in London. The Queen's Guard is the guard that looks over Buckingham Palace. You can see the traditional tunics and bearskin helmets on the guards.
London Cheap Itinerary: 10 Days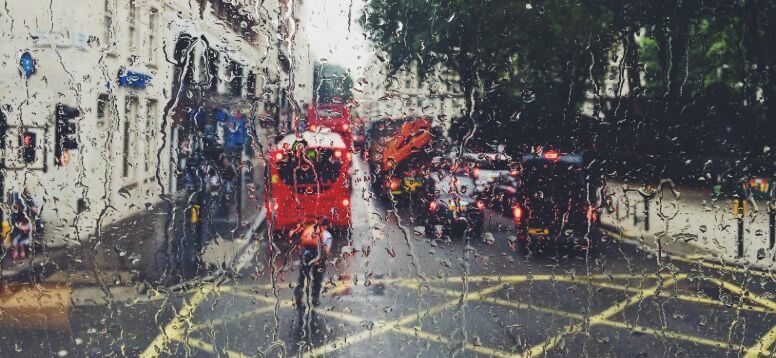 First day: After landing, absorb the view by going to the London Eye.
Second day: Visiting Westminster Abbey, even the funeral of Princess Diana took place, could be a good idea.
The third day: You can always hop on a bus tour to visit the city.
Fourth day: If you are a fan of Harry Potter, do not miss the Warner Bros. Studio Tour!
The fifth day: You can always.
Sixth day: Having your dinner on the Thames River with a beautiful cruise is the best way to end your day.
Seventh-day: Visit St. Paul's Cathedral and admire the architecture repeatedly.
Eighth day: Museum of London is also a must-see and one of the cheap things to do in London if you are a fan of art.
Ninth day: Go and visit one of the most famous buildings of London, The House of Parliament.
Tenth day: Before going back, you cannot leave London without visiting Buckingham Palace.
You might be interested