Are you looking for best way to find first-class airline tickets? However, doing so can be tricky – especially if you don't know where to look. This blog post will share tips on finding first-class airline tickets.
So, whether you're planning a luxury getaway or want to upgrade your next business trip, read on for the best ways to score a first-class seat!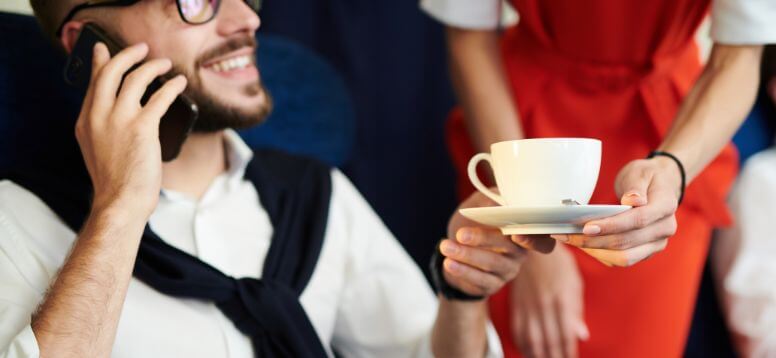 Some Quick Tips: for Finding First-Class Airline Tickets:
1. Use Search Engines for Airline Tickets:
It's no secret that flying first-class is the best way to travel. The seats are more significant, the food is better, and the service is top-notch.
However, first-class tickets can also be costly, often costing several times the price of an economy ticket.
For budget-minded travellers, this can make flying first-class seem like an impossible dream.
However, there is a way to fly first-class seats without breaking the bank: search engines.
Using search engines to compare prices from different airlines, you can often find first-class tickets for the same price as economy tickets.
So if you're looking to travel in style without spending a fortune, search for first-class tickets on your favourite search engine.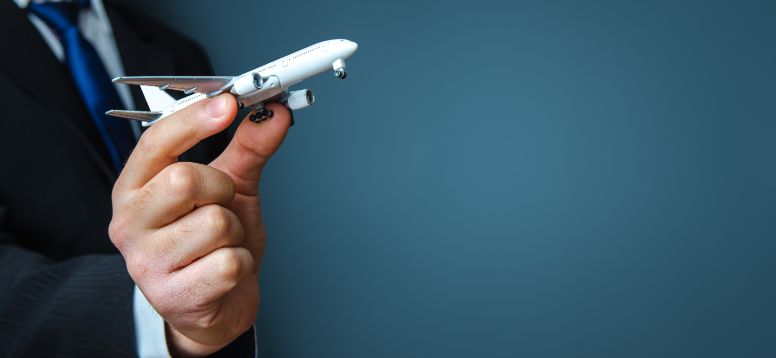 2. Join a Loyalty Program:
When finding first-class flight deals, joining loyalty programs can be brilliant.
While the initial membership cost may seem high, the perks and rewards that elite members earn can quickly outweigh the price tag.
For example, many airlines offer, such as American Airlines, offer members priority boarding, access to exclusive airport lounges, and preferred seating.
In addition, members often accumulate points that can be redeemed for free flights or upgrades.
For frequent fliers, the benefits of a loyalty program can quickly add up.
So if you're looking for ways to save on your next trip, consider joining a loyalty program.
With some planning, you could enjoy first-class service at a fraction of the cost.
3. Book in Advance:
While first-class travel is often associated with high costs, there are several ways to book first-class tickets at a fraction of the price.
One of the best ways to book first-class travel is to do so in advance.
You can take advantage of early-bird discounts and other deals by booking first-class tickets several months in advance.
In addition, many airlines offer special rates for first-class travel if you book your ticket at least 21 days in advance.
If you're flexible with your travel dates, you can also take advantage of last-minute deals on first-class tickets.
By being savvy about how you book first-class travel, you can enjoy all the benefits of first-class travel without breaking the bank.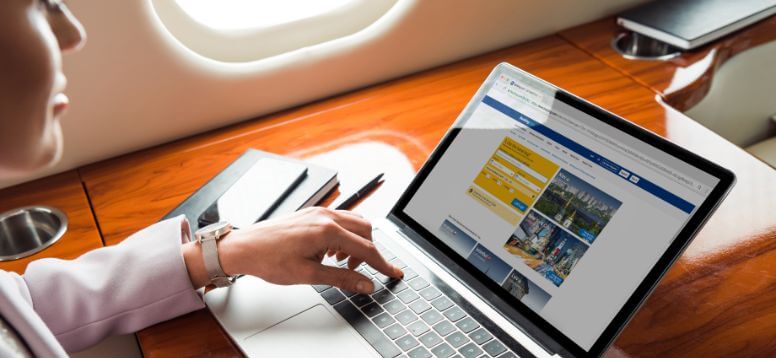 4. Book a Round Trip:
With today's hectic lifestyles, it's more important than ever to take a vacation and relax.
But with the high cost of airfare, it can be not easy to justify spending the money on a flight.
Luckily, there are a few ways to save money on airfare, and one of them is to book a round trip.
You can often get a discount on your first-class airfare by booking a round trip.
And if you can reserve first-class seats, you can enjoy even more savings.
So next time you plan a vacation, book a round trip and take advantage of the savings.
💡 The Best Mobile Flight Tracker Apps
5. Don't Sleep On Smaller Airlines:
With the rise of higher-priced first-class seats and international flights, it's easy to forget about smaller airlines.
But don't sleep on them!
Smaller airlines often have just as many amenities as their larger counterparts but at a fraction of the cost.
And since they fly to fewer destinations, they can offer a more intimate and personalized flying experience.
So next time you're looking to book a flight, don't discount the smaller airlines - you might just be surprised at what they have to offer.
6. Fly on Weekends:
A first-class seat on an aeroplane can make a long flight much more comfortable, but the price tag can often be prohibitive.
However, a way to get around this is to fly on weekends.
Many airlines release first-class seats at a discount on Fridays and Saturdays to fill the plane.
In addition, many people who fly first-class are businesspeople.
As a result, it is often possible to find first-class seats for less than the cost of coach seats.
So if you're looking for a little extra legroom on your next flight, be sure to check for weekend deals.
You might end up in first class without breaking the bank.
💡Your Essential Pre-Flight Travel Checklist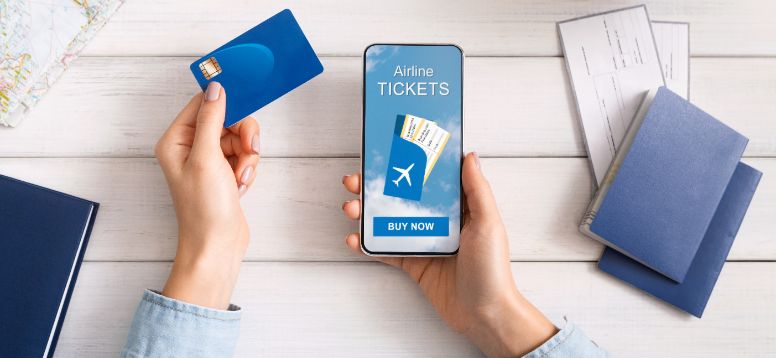 7. Use a Credit Card for Frequent Fliers:
For the frequent flier, using a credit card can be a great way to rack up elite miles and snag a free upgrade.
But with so many cards on the market, it can be hard to know which one is right for you.
Here are a few things to remember when choosing a credit card for travel needs.
First, consider what type of traveller you are.
If you're someone who often flies on short-haul flights, you'll want a card that offers bonuses for domestic travel.
On the other hand, if you're constantly crisscrossing the globe, you'll need a card that doesn't hit you with foreign transaction fees.
Second, take a look at the perks each credit card offers.
Some cards will give you bonus miles for every dollar you spend, while others may offer benefits like priority boarding or free checked bags.
Choose the card that provides the most valuable perks for your travel needs.
Finally, don't forget to compare interest rates and annual fees.
You don't want to sign up for a card with high fees and interest rates that will negate any rewards you earn.
You can find the perfect credit card for your next adventure by researching.
💡 What are the passenger rights in flight delays?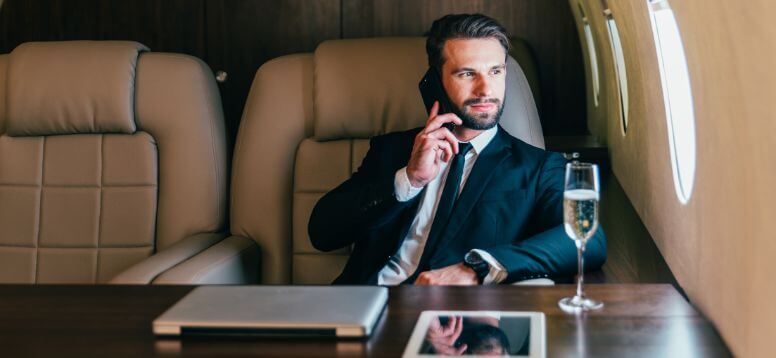 F.A.Q.
How do you get a first-class plane ticket?
A: There are a few different ways to get a first-class plane ticket. The most common way is to use miles or points that you've accumulated from other flights, credit card purchases, or other activities. You can also upgrade your ticket for a fee on specific airlines or enter into a bidding war with other passengers if there are any open seats in first class. Finally, you can always buy a first-class ticket outright if you have the money to spend.
How can I get first-class flights for free?
A: There are a few ways that you can get first-class flights for free. The first way is to sign up for a travel rewards credit card. With many of these cards, you can earn points or miles that can be redeemed for free travel. make sure to do your research and compare different cards to see which one will offer the best value for your spending habits.
Another way to snag free first-class flights is by using airline mile programs. Many airlines offer programs where you can earn miles by flying with them or making purchases with their partners. These miles can then be redeemed for free or discounted travel.
What is the cheapest way to upgrade to first-class?
A: There are a few different ways to upgrade to first class without spending much money. Here are a few tips:
Look for airlines that offer complimentary upgrades. These offers are usually given to high-status members or those who have booked flexible tickets.
Consider using your points or miles to upgrade. Frequent flyer programs allow you to use your points or miles towards an upgraded seat.
Purchase an upgrade at the airport. If there are still seats available in first class, you may be able to purchase promotion at the airport on the day of your flight.
Bid for an upgrade. Some airlines now allow passengers to bid for an upgraded seat, depending on availability.
Is it cheaper to upgrade to first-class at check-in?
A: There is no definitive answer, as the cost of upgrading to first class at check-in can vary depending on several factors, such as the airline, your destination, and when you upgrade. However, upgrading to first class before your flight is usually cheaper than check-in. Some airlines even offer complimentary upgrades to first-class passengers who check in online. So it's always worth checking the airline's website for more information.
You might be interested