The Alps offer great options for winter holidays and skiing. The world's most famous and largest ski resorts are generally located here. It is invaluable to have a pleasant holiday in the Austrian, French, Swiss, and Italian Alps accompanied by magnificent views.
Skiing in the Alps also means exploring Europe's most majestic mountains. Going down from the top of the mountains to a charming village, drinking something to warm you up in the village, and experiencing the same excitement again by climbing up to the summit by cable car... You can become addicted to high altitude.
Don't be fooled into thinking that only professionals can ski at these Europe's best ski resorts in France, Austria, or Switzerland. There are slopes suitable for skiers of all levels. Let's not go further and move on to the 10 best ski resorts in Europe.
Best 10 Ski Resorts of Europe
1. Courchevel, France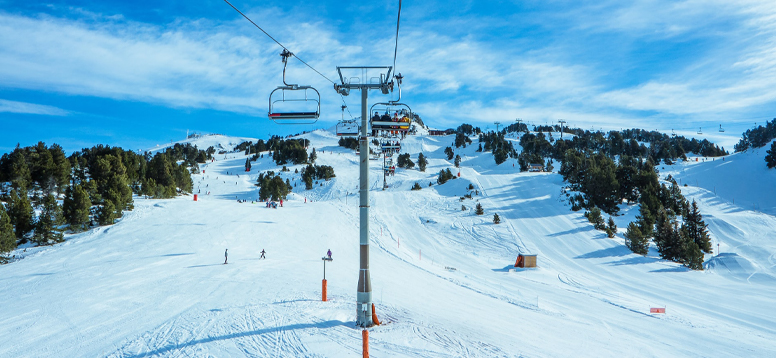 Located in Les Trois Vallées, the Three Valleys, which connects Europe's largest ski resorts, Courchevel has a total of 150 kilometers of pistes. It also offers connections with other ski resorts and offers the opportunity to ski on a total of 600 kilometers of pistes. The snow is always fresh and suitable for skiing in these ski resorts located at altitudes above 2500 meters.
Courchevel is among the number one ski resorts in France, preferred by both beginner and advanced skiers. It attracts professionals with its steep slopes, while the pistes are ideal for beginner and intermediate enthusiasts.
Courchevel's family-friendly environment is an opportunity to instill a love of skiing in your children. Children's safety is taken into consideration in all facilities. Not to mention the opportunity to stay at luxury hotels such as Ecrin Blanc Resort, Fahrenheit Seven, and Mercure Courchevel 1850, or to have great meals at Michelin-starred restaurants.
2. St. Moritz, Switzerland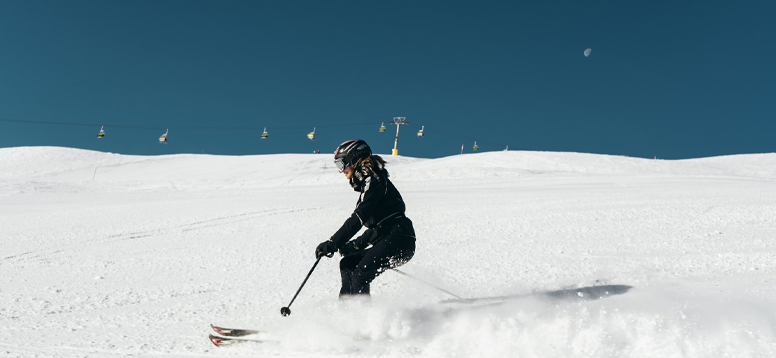 The oldest winter ski resort in the world, St. Moritz, is both sunny and snowy most of the year. Imagine how these two create a magical landscape. Since this elegant and privileged geography was discovered a long time ago, it is one of the most preferred ski resorts of celebrities, rich and royal families.
St. Moritz is not just a place to go skiing. It also offers the blessings of city life with its expensive hotels, fancy restaurants, and shops of the best brands. Of course, there are also great ski slopes. If you can take your eyes off the glamor of the environment, you can also ski.
You can pamper yourself in luxury hotels in St. Moritz. Dating back to 1896, Badrutt's Palace Hotel or Kulm Hotel are just two of the great options.
3. Kitzbühel, Austria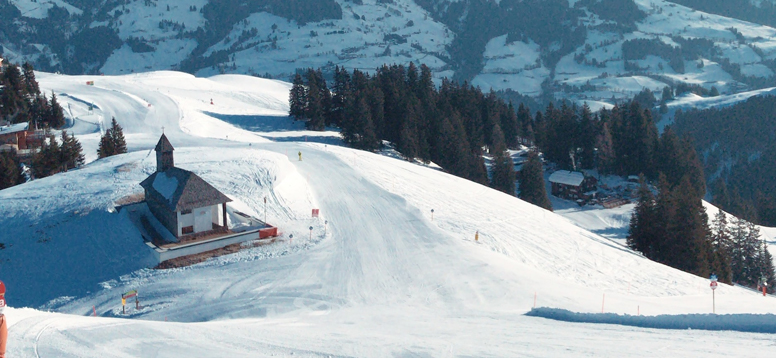 Kitzbühel is home to the best ski resorts not only in Austria but also in Europe and the world. Especially for the New Year celebrations, there is an influx of visitors here. Another thing that increases Kitzbühel's reputation is the Hahnenkamm Races held here. Every year, skiers and winter sports enthusiasts from all over the world come here.
What makes Kitzbühel the best ski resort in Austria? Absolutely unique eclectic structure. Here, there are narrow streets and houses from the Middle Ages, pistes built using the most advanced technology, five-star hotels, and walking paths to experience the extraordinary scenery. In short, a place that will meet all expectations.
You can stay at elite hotels such as Hotel Kaiserhof, Lebenberg Schlosshotel, and Hotel Gamshof; enjoy great post-ski meals at great restaurants like Gasthof Hagstein and Rosi`s Sonnbergstuben.
4. Zermatt, Switzerland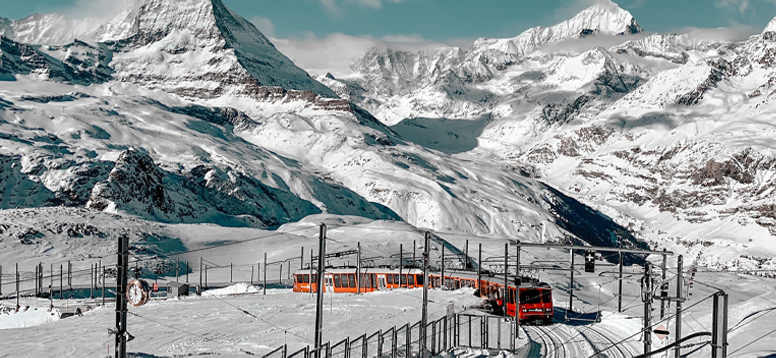 Known for its spectacular views of the Matterhorn, which can be viewed from huge ski areas, Zermatt is for everyone, from beginner skiers to extreme sports professionals. It is one of the top-rated ski resorts in Europe with its proximity to Geneva and Zurich airports, luxury restaurant and hotel options, and unforgettable mountain views.
Although Zermatt is a bit expensive, it provides value for money with the luxury it offers. Thanks to its historical features and year-round tourism, its service quality has improved considerably and it is filled with the most luxurious restaurants and hotels, with stores of the highest quality brands. If you want to experience luxury in Zermatt, let us give you a few suggestions. You can choose The Omnia and Rifflealp Resort for the best views of the Matterhorn. L'Atelier Grandsire and Restaurant Julen will also offer a unique experience of fine dining.
5. Alpe d'Huez, France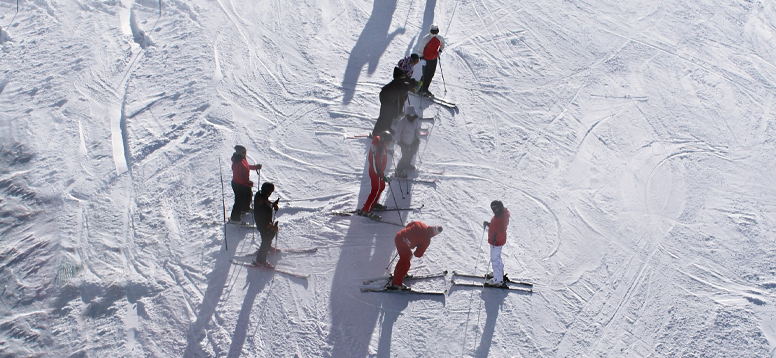 Among the ski resorts in France, this is the most ideal place for beginners. English lessons can be taken from professional ski instructors. It is also very easy to reach as it is only 1 hour and 15 minutes from Grenoble-Isère Airport.
Alpe d'Huez is at an altitude of about 1900 meters and is located in the center of the high slopes. There are 131 ski slopes in total, of which 41 are green and 34 are blue.
Alpe d'Huez, which reflects the characteristic features of the French Alps, is preferred not only for skiing but also for hiking. If you want, you can complete a challenging trail in the endless white.
Alp'azur, Hôtel Grandes Rousses and Le Pic Blanc can be counted among the best hotels in the region. You can also try the delicious menus of distinguished restaurants such as Au Montagnard, Le Chalet du Per'Sille, and La Petite Taverne.
6. Cervinia, Italy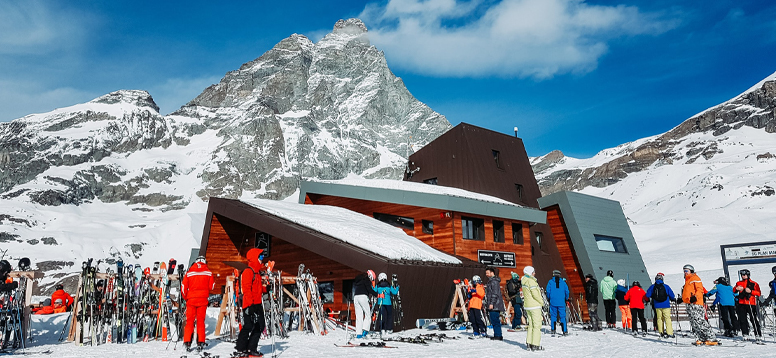 On the Italian side of Plateau Rosa, Cervinia offers easy access to Valtournenche and Zermatt. We can mention this as an important addition to the advantages such as well-maintained pistes and delicious Italian cuisine. Another advantage is that it is much cheaper than on the Swiss side of the mountain.
Cervinia is the right choice for those who want to explore the region to the fullest. The village center has many things to do and many places to see. The authentic structure of the village has been completely preserved and it is very pleasant to walk around the streets closed to traffic. There are bars where you can have a few sips with wood-fired pizzas and great snacks.
Go ice karting or paragliding, visit the ice cave, or go skiing... Cervinia has everything you need for a cheap and enjoyable winter vacation.
7. Zugspitze, Germany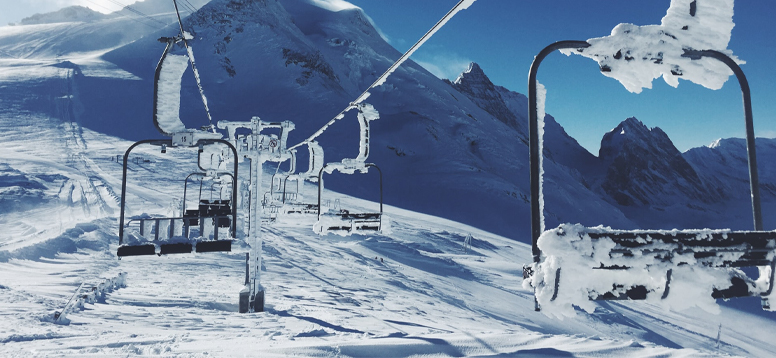 Zugspitze, the highest mountain in Germany, is one of the favorites of those looking for a ski resort in Europe, with an altitude of 2,962 meters. A magnificent panoramic view can be seen from its summit above the clouds. Many mountains look like little hills.
The ski resorts, reached by cable car, have a total of 40 kilometers of pistes and offer wonderful slopes between the Hausberg, Kreuzeck, and Alpspitze mountains. It is also possible to ski on the glacier by climbing much higher, of course, you need to be a professional for this.
Another interesting thing is the Ice Stadium, which was used in the winter games in 1936 and is still in service. Here you can take skating or ice dancing lessons. You can also go hiking in the snow in the Garmisch-Partenkirchen region.
For a comfortable stay, you can consider options such as Werdenfelserei, Bayern Resort Hotel for adults, or Romantik Hotel Spielmann.
8. St. Anton, Austria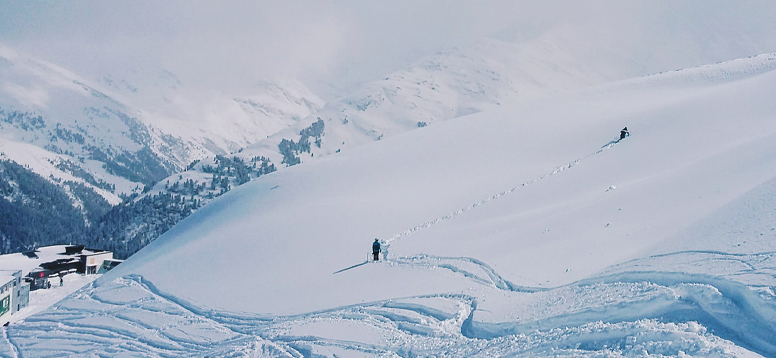 If the Arlberg region is the center of skiing, St. Anton is also seen as the nucleus. It has over 200 kilometers of slopes. The most important and largest connected ski resort in Austria is located here. Thanks to the Flexenbahn, getting to Lech and beyond is quite easy. St. Anton is famous for its restaurants. Here are the cuisines recommended by the most distinguished gourmets in 2020. Wine lovers will find something among the thousands of Bordeaux bottles at Hospizalm. If you've been to the Christoph ski slope, definitely stop by here.
Close to the cable cars, the m3Hotel, the Valluga Hotel with its wonderful traditional architecture, and the dazzling Hotel Schwarzer Adler with its spa option are ideal for accommodation.
9. Megève, France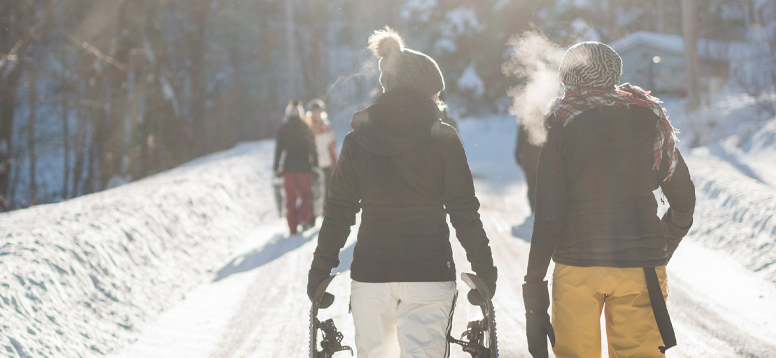 Preferred by celebrities and the rich with its elegance, elegance, and comfort, Megéve is definitely one of the best ski resorts in France. Located in the center of the Mont-Blanc massif, the 445-kilometer ski area is surrounded by wonderful nature. This magnificent nature is accompanied by old village houses. Of course, there are many restaurant options to enjoy the high-altitude view.
Skiing in the French Alps always feels privileged. But Megéve amplifies this feeling exponentially. It blends a 5-star ski resort with the village architecture that has not lost its originality. Les Loges Blanches offers great accommodation options such as Hôtel L'Arboisie, Au Coin Du Feu and M de Megève, while it is home to restaurants such as the Michelin-starred étoilé Flocons de Sel and Le Refuge for sensitive palates.
10. Söll, Austria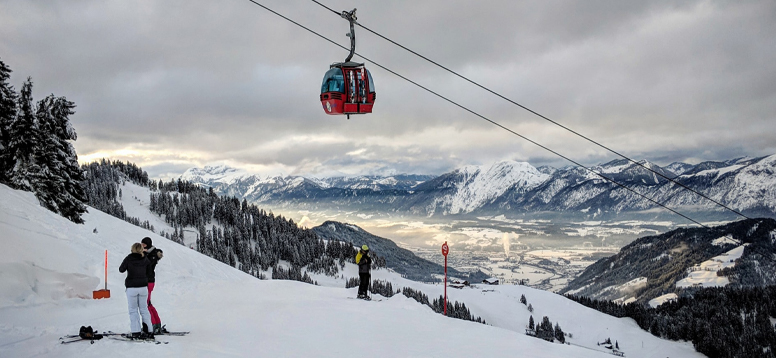 Only 50 minutes from Innsbrück Airport, Söll is the number one place for those who want to ski in peace in Austria. Definitely one of the best ski resorts with its ideal slopes for beginners and the SkiWelt area. The region, which has a total of 280 kilometers of pistes, is known both for its nature and for its wonderful hotels.
The charming village center also offers many opportunities for families with children. You can start this exciting sport together by taking ski training at the nearby training centers. If you want, you can night ski in the Zillertal Alps and soak up the starry night.
We recommend Hotel Stadt Kufstein and Hotel Panorama Royal for accommodation, and Schulhaus Restaurant and Auf da Muhle for dining.
You might be interested