Private Airport Transfers from Sion Airport
If you are planning a trip to Sion Airport, a private airport transfer service from AirportTransfer.com will enhance the quality of your trip for sure. AT offers punctual, comfortable, and modern chauffeur services. Booking a private transfer via AT will help you ease your mind about the trip. AirportTransfer.com private transfers stand out from other airport taxi transfers, car rental, or a regular taxi service because AT is designed to meet your modern-day traveller needs with an individualized approach.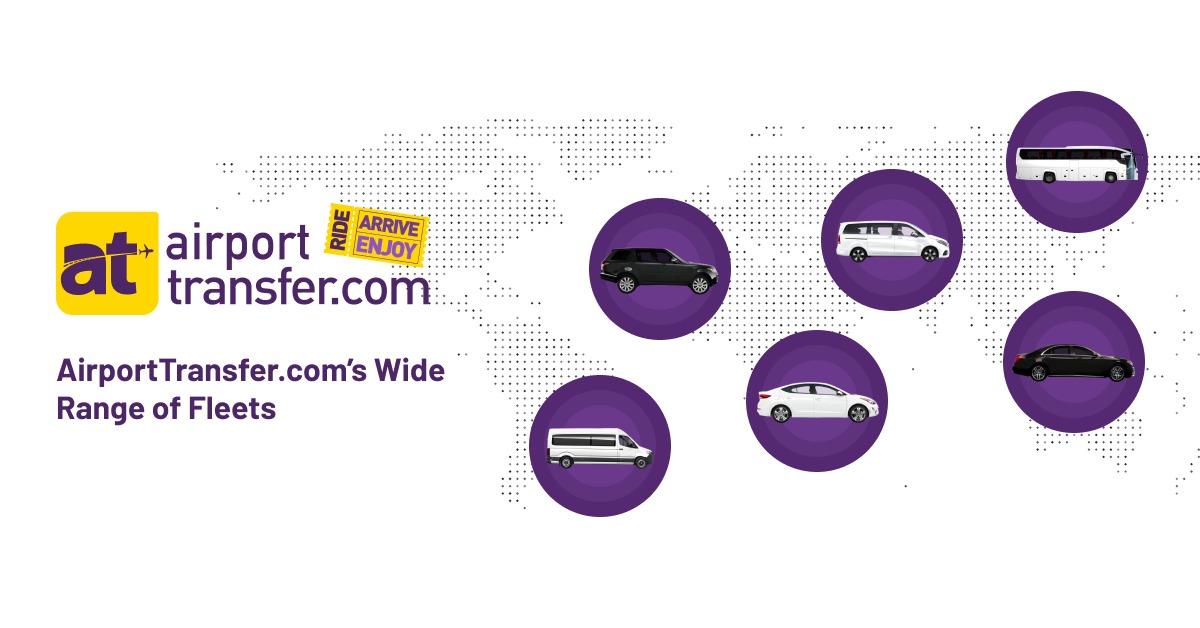 Easy Online Booking: With AT's user-friendly website, you can book online with just a few clicks. You can enter your travel information, pick your vehicle, and sit back to relax because your driver will be waiting for you.
Professional Chauffeurs: AT promises to enhance the quality of your transfer with professional drivers who can speak English fluently. You will not have to worry about having any communication problems with your driver and you will enjoy a stress-free ride.
Wide Range of Vehicles: AirportTransfer.com offers a wide range of vehicles from Sedans to Limousines. You can pick the car in accordance with your own needs and budget. You can also make special additions such as a child's seat to individualize your experience with AT.
24/7 Customer Support: You can easily contact AT on WhatsApp 24/7 to receive support and get answers to your possible questions.
Customer-Friendly: AT values being customer-friendly and offers policies that suit this ideal. With AT, you can benefit from free cancellation and a 100% refund policy.
The best Sion Airport reviews are at AirportTransfer.com!
Private Group Transfers
AirportTransfer.com provides private airport bus transfers for groups travelling together for activities such as Tour Groups, Sports Organizations, School Trips and Company Events!
Personalized Itineraries, Wi-Fi and Entertainment, Treats, Extra Space and Luggage Carrying, Child-friendly Amenities, Accessibility Features
AT's private airport bus - minibus transfer services offer a reliable and comfortable transportation solution for well-known passengers who want to commute to and from the airport without any problems. Its large and fully equipped buses appeal to individuals, families and large groups. With a private airport group transfer, passengers experience the comfort of knowing that they will be picked up and dropped off wherever they want.
Professional and courteous drivers with impeccable knowledge of traffic and airport procedures enhance the overall travel experience. Whether for business trips, holidays or corporate events, AT airport private bus transfer services, offering a great experience at the best prices, ensure the journey starts and ends smoothly.
Contact us now to find the most affordable bus or minibus for your group travel transfers from Sion Airport.

Public Transportation from Sion Airport
There are also some public transportation modes available from Sion Airport.
Note: There are no direct public bus services available from Sion Airport.
Train from Sion Airport
To get a train ride from Sion Airport, you will need an extra transfer because the train station is located approximately 2,5 kilometres away from the airport. This can be exhausting. Getting to central destinations such as Zurich or Geneva from Sion by train takes a minimum of 2 hours. Average one-way train tickets cost around 30 - 50 Swiss Francs.
Taxi from Sion Airport
Getting from Sion Airport to central destinations such as Geneva by taxi would take 2-2,5 hours, depending on traffic hours. It is not very practical due to this reason. Plus, during rush hours and peak seasons, it is hard to find an available taxi. Taxi fares are usually very high and not very budget-friendly.