Thessaloniki Airport SKG | Private Airport Transfer
AirportTransfer.com is the best private transfer service for Thessaloniki Airport transfer with a 100% refund and free up to 48 hours cancellations. The Thessaloniki-Athens line is the tenth busiest in Europe. When the tourists who want to experience the history of the city and feel its unique texture are added to this, the airport crowd becomes quite high. For this reason, public transportation may be insufficient.
The best choice for a fast, safe, and comfortable journey is to take a private airport transfer service. AirportTransfer.com brings together the most experienced local drivers from Thessaloniki and allows you to choose the most suitable option. You can book online to travel at any point in the Macedonian region for a fixed price.
Are you looking for a private taxi from Thessaloniki airport to Nea Kallikratia?
The overland distance between two places is 30 km and 26 minutes A/D Thessalonikis Neon Moudanion. You can trust the most professional drivers of AirportTransfer.com. Book now for Thessalonikis Airport transfer.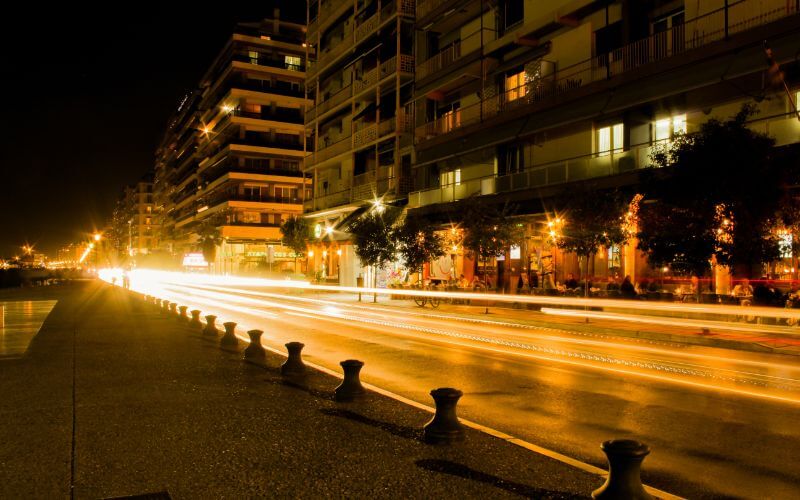 Thessaloniki Airport Public Transportations
"Makedonia" Airport is located in Mikra, 16,5 km from Thessaloniki city center and can be reached in about half an hour.
Buses can be used for public transportation. These buses also go to the Central Train Station and the regional bus station.
The journey to the city center takes about 45 minutes, and buses run every 30 minutes.
Bus route X1 runs between the "Makedonia" Regional Bus Terminal (KTEL) airport, and bus N1 runs overnight on the same route.
Bus number 45 runs between KTEL – Halkidiki Bus Terminal.