Passenger Transportation to Sarajevo International Airport
With Sarajevo Airport, you can reach different parts of the city by using some public transportation vehicles. However, these public transportation options may not meet your expectations in some cases. You can still read to find out though:
Airport Public Bus
You can reach Sarajevo city center directly from SJJ by a bus line. These buses depart from the airport every day of the week and pass through different stops.
📍 Along the airport public bus route Bentbasa, Vijecnica, Bascarsija, Cathedral, Banka, Park, Marijin Dvor, Muzeji, UNI Campus, Pofalici, Socijalno, D.Malta, Cengic Vila, Otoka, Ali Pasin Most, RTV dom, Alipasino polje, Nedzarici, Avaz.
There are stops at points such as Silve Rizvanbegovic, Aleja Bosne Srebrene, Kurta Schorka. The ticket prices of the airport buses are determined according to the distance.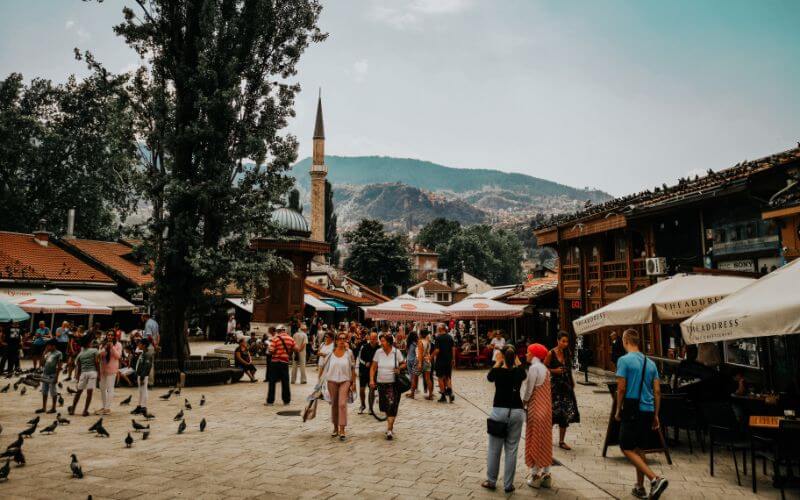 ⭐ We leave the link for those who are curious: Holidays in the Balkans
Local Bus
Trolleybuses 103 and 31e pass near Sarajevo International Airport. It departs from Dobrinja and goes to the center of Sarajevo. Line 103 is every 5 minutes; Line 31e runs every 15 minutes. Sarajevo Airport bus tickets are sold at dealers.
Sarajevo Airport Transfer %100 Refund
Airporttransfer.com is with you to make your first or last day in Sarajevo beautiful! As Sarajevo International Airport passengers, you can get end-to-end transfer service with Airporttransfer.com's private and luxury taxis.
The best part of this service is that your driver will wait for you in front of the airport and make a friendly welcome.
You can travel with local and experienced drivers in these comfortable vehicles that have been disinfected within the scope of coronavirus measures and have the privilege of receiving a wide range of extra services.
⭐ You should read 15 Free things at airports
You can compare prices and models with vehicle options suitable for every budget, and complete your reservation with secure online payment in just a few simple steps.
In addition, Airporttransfer.com gives you a 100% refund right for airport transfer taxis you will make.
We are ready to assist you with our 24/7 on Whatsapp customer support line for all your questions and suggestions!