Public Transport Singapore Changi Airport
By Bus
You can use buses 24, 27, 34, 36, 53, 110, and 858 for bus transportation to and from Terminals 1, 2, and Changi Airport Terminal 3. For transportation to Terminal 4, take the bus lines 24, 34, 36, and 110.
Coaches to Johor Bahru are carried out by Transtar Cross Border Services. We recommend that you contact us for up-to-date information. The last bus from Changi Airport leaves at 00:08 on weekdays and at 00:05 at weekends.
By Train
East-West Line, Tanah Merah MRT Station, and Changi Airport MRT Station can be used to reach or from the airport by train. Another route is the City Center Line-Expo MRT Station-Changi Airport MRT Station.
The first train departs from Tanah Merah MRT Station at 05:20 Monday to Saturday, and at 05:59 on Sunday and public holidays.
From Expo MRT Station, the first train leaves at 05:23 Monday to Saturday, and at 05:49 on Sunday and public holidays.
From Changi Airport MRT Station, the first train leaves at 05:31 Monday to Saturday, and at 05:59 on Sunday and public holidays.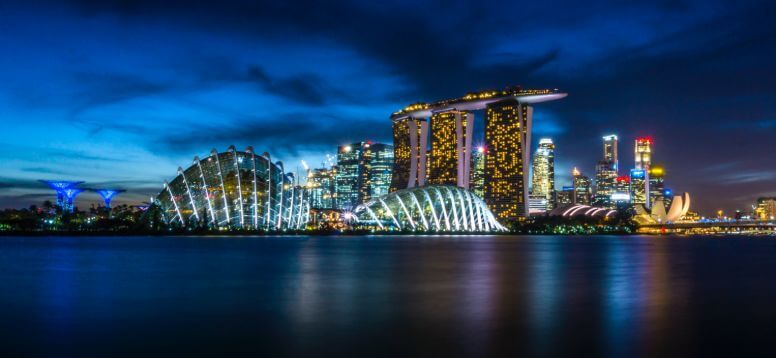 Shuttles
Changi Airport shuttle bus services provide access to the city center, Changi Business Park, and Tanah Merah Ferry Terminal. You can go to Batam and Bintan from Tanah Merah Ferry Terminal. The shuttle to Changi Business Park is free and operates from Monday to Friday.
Singapore Changi Airport Private Transfer
Finding a vehicle at Singapore Changi Airport, one of the world's busiest airports, can be stressful and time-consuming. You probably want to go to your destination as soon as possible from the airport, which is a major center for business trips. It's best to take a private airport transfer, so you don't waste limited time.
Do you think about taking a taxi?
You can take a taxi Singapur Airport, but airporttransfer.com offers you to compare vehicles and prices. Maybe you think, "How do I find a Singapore taxi during my stay?" or "How much is a taxi from Singapore Airport to the city?" Well, Changi Airport taxi for SHN may seem like a good option but there is absolutely a better and fixed price alternative at AirportTransfer.com!
You can count on local chauffeurs to get you out of Singapore's traffic as quickly as possible. Crowne Plaza Changi Airport hotel, Marina Bay, Merlion Park, Little India, or Orchard Road... Wherever your destination is, you will make the safest and easiest transfer with airporttransfer.com's contracted ground transportation companies.
Choose from dozens of vehicle types such as sedans, SUVs, limousines, minivans or luxury airport transfer in Singapore and enjoy the comfortable journey. If you are coming to the airport for the first time, you can benefit from meet & greet or VIP services.
Book now and go hassle-free with Singapore's most reliable private transfer service. Contact us 24/7 on Whatsapp for your reservation details or any questions!
⭐ Maybe you're interested: 10 Best Indian Tourist Places - Visit in India 2022