Abruzzo (PSR) Airport Private Transfers
Pescara is a city that boasts a rich history and a modern post-war image, with a variety of attractions to explore. From the beaches filled with bars and restaurants to popular museums and beautiful churches, Pescara offers something for everyone.
Explore Abruzzo's stunning landscapes and rural villages with peace of mind by booking a private transfer with Airportransfer.com, offering a 48-hour cancellation and a full refund guarantee.
With customized trips, fixed rates, experienced drivers, you can explore the region at your own pace and enjoy a hassle-free travel experience.
There are also plenty of great hiking spots in and around the city where visitors can ascend numerous hills.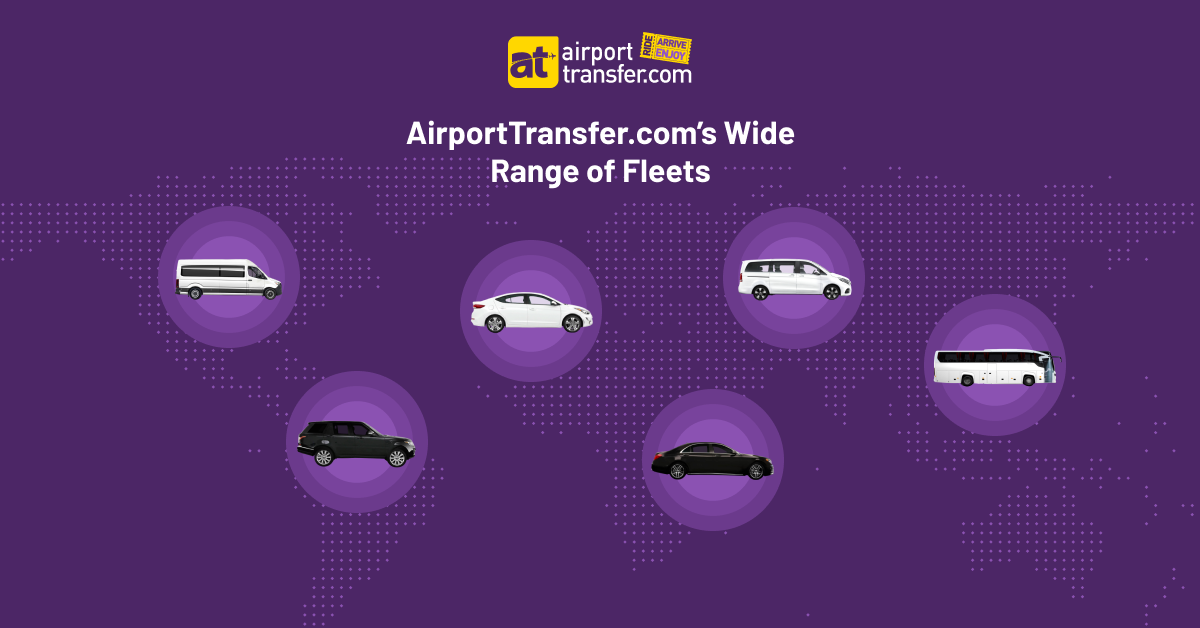 AirportTransfer.com provides airport chauffeur service for those looking to explore the picturesque scenery and charming rural villages of Abruzzo.
When booking airport car transfer services through AirportTransfer.com, you can add extra services like child seats, pet-friendly vehicles, luggage assistance, assistance for the elderly, roof racks, and especially bicycle racks for those who want to explore Pescara city on a bike trip.
Pescara boasts an extensive network of bicycle paths that weave through the city, providing a unique way to discover its breathtaking scenery.
Experience a stress-free ride in the utmost comfort of a Sedan, MiniVan, or Limousine, driven by the best drivers in Pescara.
Make your payment securely online.
Pescara Ski Transfers
The hilly surroundings offer visitors the opportunity to enjoy skiing during the winter season.
You can book a private transfer from Pescara to a ski resort in the Majelletta for a hassle-free ski transfer experience on airporttransfer.com.
Pescara Water Taxi Transfers
For those planning to extend their stay, the stunning Croatian coast is within easy reach and waiting to be explored.
With AirportTransfer.com's water taxi service, you can easily reach any destination along the coast and experience the beauty of the Adriatic Sea like never before.
You can easily reach us via WhatsApp to receive professional assistance.
Our customers are Our Priority: How We Turn Satisfaction into Loyalty
At AirportTransfer.com, We believe that building customer loyalty is about providing consistent and exceptional service.
From the first interaction with our customers to the last, we strive to ensure that every touchpoint is an opportunity to exceed their expectations.
Choose our Abruzzo airport transfer service and discover why we're the best in Pescara.
The Best Abruzzo (PSR) Airport transfer reviews at airporttransfer.com!
Public Transportation - Abruzzo (PSR) Airport
Passengers traveling from Abruzzo Airport (PSR) to the city center have multiple transportation options available, including bus services, taxis, rental cars, shuttle services, and private Abruzzo airport transfers.
Bus Services
Abruzzo (PSR) Airport, Pescara Airport, offers transportation via its frequent bus service, Bus No. 38, which leaves from the bus stations located outside the arrivals area.
This bus provides regular service to Pescara, which is only four kilometers from the airport. The bus runs approximately every fifteen minutes.
The bus service from Pescara Airport is available 24 hours a day, from roughly 05:30 a.m. to 23:30 p.m. The No.38 Bus arrives at the Pescara Centrale Train Station, from where passengers can take rail or bus services to neighboring towns and cities in Italy.
Good to Know:
Bus schedules may not match your own, leading to longer wait times and disruptions to your routine.
Additionally, buses may not always stop directly at specific locations.
Choose a private transfer for a stress-free travel experience without worrying about bus schedules or limited luggage space.
Taxi
In addition to public transportation, passengers have the option of taking a taxi from Abruzzo (PSR) Airport to their destination within the city.
However, what many travelers fail to take into account are the taxi prices in Pescara.
Good to Know:
The fare of a Airport taxi ride may vary depending on additional surcharges requested by the driver.
Additionally, taxi drivers may not always take the most direct or efficient route to your destination, which can result in a higher fare.
Say goodbye to unpredictable taxi fares and choose fixed rates with private car service.