Ski Transfer
You have so many compelling reasons to book a ski transfer with AirportTransfer.com!
Both your ski equipment and you will be safe along the way!
I am looking for ski transfers from …… airport to …… resorts… I was unable to understand how to book? How can I book ski transfers at AirportTransfer.com?
First of all, you are in the right place! We have explained all your questions and everything you need to know in full detail. We will get you and your ski equipment to your destination the best way possible!
What is a Ski Transfer, and Why is It so Popular?
When the snow has landed like a white blanket, ski lovers start to think about ski weekend ideas.
If skiing is more like a hobby to you, looking for cheap ski transfers and the closest ski resorts in the world to ski airports are topics that are being considered.
Getting to and from the resort is also essential. Traveling between resorts may be exhausting and complicated, and if you're unfamiliar with the area, it's easy to get lost. Many skiers like to travel between the middle of January and the end of March to experience the desired ambiance and the best snow.
Despite this, a few skiers choose to leave before the end of November, before it becomes crowded.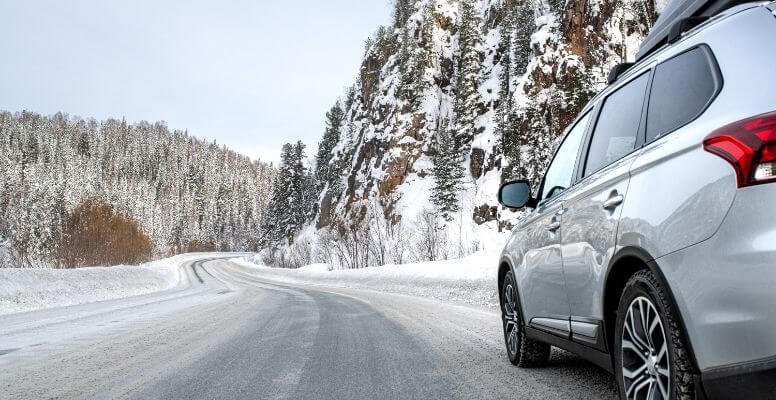 Why should I choose a private ski transfer when going to the resort?
The ski season is your opportunity to enjoy the slopes and snow, followed by some after-ski drinks. Before that, however, there is some holiday administration to complete, including reserving your vacation, buying a lift pass in advance, and ski transfers.
Nothing is worse than wondering how to get from your selected airport to your tiny hideaway in the Alps or trying to catch a taxi while carrying stuff off trains and up hills.
Sometimes, your hotel may arrange your ski transfers, but it will typically be on their terms and conditions rather than yours in terms of timing and choosing the proper vehicle. Having the final part of your journey covered also has significant health benefits.
Another difficulty with relying on your hotel to organize transportation is availability. You probably would not want to wait for the next available vehicle. It would help if you got to the airport or railway station with plenty of time to spare for a possible ticket or passport.
Therefore, a stress-free and pleasant airport ride, over an hour or hours of ski transfer to your hotel, has significant positive effects on your whole holiday.
A private ski transfer vehicle is often the quickest, simplest and fastest option to travel from the airport to your preferred resort. There are many options for your transportation choice, and we accept them. However, we recommend that you think about how comfortable these options are.
For example, using your expensive, essential ski equipment on public transport or shared transfer cars can stress you out. We recommend that you think carefully when evaluating alternatives.
Can I use public transportation for a ski transfer from the airport? Yes, you can, but these couldn't be faster and more reliable than private ski transfers. A ski shuttle and a ski taxi are the types of public transportations service that operates specifically for skiers and snowboarders. Ski shuttles typically run between ski resorts and nearby towns or airports, providing a convenient way for travelers to get to and from the ski slopes.
Things to Consider when Booking a Ski Transfer
While the entire ski season extends from early December to the end of March each year, snowfall is still somewhat modest, with snow showering from the sky typically occurring only during the first few weeks of the season.
As a skier, you can enjoy your ski holiday without risking it being ruined by a lack of snow. If your transfer booking is completed in advance, you have the luxury of relaxing, knowing that you don't have to worry about times, dates, and timetables.
There is also the benefit of not carrying your equipment between stations and pauses, ensuring that you may still ski in December.
Keep reading for private transfer options!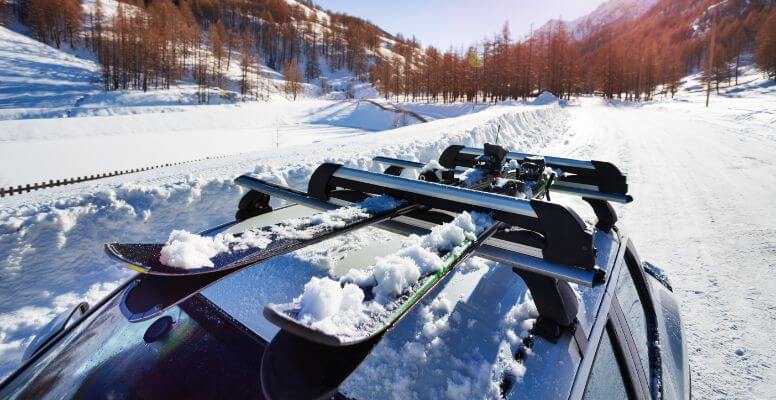 What features and equipment should be in ski transfer taxis?
We have talked about not getting stressed, so the ski transfer taxis should have some features to let you relax. It would help if you did not wait more than stated minutes for your taxi. In addition to the best price guarantee, there should be no hidden costs like taxes or tolls. Lastly, your safety is the first thing that matters the most.
Countries with the Best Ski Resorts
France holds a special place in the hearts of most European skiers and is one of the most popular winter resorts in Europe. France is known as one of the best ski resorts in the world because the facilities are abundant, the slopes are gorgeous, the resorts are active and entertaining, the mountains are breathtaking, and the overall environment is energizing.
The French Alps contain everything, including Tignes and Chamonix, family-friendly ski destinations.
Are you wondering where the cheapest places to ski are? Most of the ski transfers in France are to the French Alps. Looking up for ski transfers, Lyon would be a good option for the cheapest ski resort transfers. Ski transfers to Turin from Lyon are also possible.
Also, click here to book a private ski transfer Turin to Serre Chevalier!
While Japan is the answer to "Which country has the most ski resorts?", the biggest ski resort is in another country. Val Thorens is a ski holiday place that combines the best ski break conditions with one of the most enjoyable atmospheres.
It is probably the answer to the question "What is the busiest ski resort in the world?" due to being the biggest in the world. Val Thorens is known for being Europe's highest resort with 2,300 meters, and thus the answer to "What is the ski capital of the world?".
The top of the mountain lets you into the world's largest ski area. Your ski trip here will include 600 kilometers of slopes, 339 marked lines, and nearly 160 ski lifts. Val Thorens is famous for its quality of snow, which is at its peak from November to May.
Canada is known for its great ski resorts and is a popular destination for ski vacations. Canada Ski transfers or transportation services that take skiers from the airport to their ski resort are widely available. There are many ski resorts in different parts of the country, including British Columbia, Alberta, Quebec, and Ontario, and ski transfer services are typically offered to these resorts. Private Ski transfers are an important aspect of the ski vacation experience, as they provide a convenient and hassle-free way for skiers. Overall, ski transfers are popular in Canada and are an important part of the ski vacation industry in the country.
Banff is a popular ski destination in Alberta, Canada. Banff Ski shuttle typically offers pick-up and drop-off services at the Calgary International Airport and various ski resorts in the Banff area. AirportTransfer.com provides additional services, such as baggage handling and in-vehicle Wi-Fi, to make the ski transfer experience as convenient and comfortable as possible.
The exact route of a ski shuttle from the Calgary Airport to Banff ski resorts will depend on the ski resort being visited. However, Banff ski shuttles (private ski transfers) typically follow a similar route that takes them from the airport, through the city of Calgary, and into the Rocky Mountains.
Takeaway: A taxi ski is a small ski that is attached to the back of a snowmobile or other vehicle, allowing people to be transported on skis over snow-covered terrain. It is often used as a means of transportation in ski resorts or other areas where there is a lot of snow. The ski is attached to the vehicle by a tow rope or other mechanism, and the rider holds onto a handlebar or grab bar to maintain balance while being pulled along behind the vehicle. Some taxi skis are designed to be used by a single rider, while others can accommodate multiple riders. They are generally used for short distances and are not suitable for extended skiing or backcountry travel.
The Most Luxurious Ski Resort
When it comes to a luxurious ski break, the answer to "Where do billionaires go skiing?" The right place is Courchevel 1850, France. Chalet Edelweiss is one of Courchevel's largest and most luxurious ski chalets. Courchevel ski transfers are available at airporttransfer.com!
It is situated in an unrivaled location within the three valleys ski network. Chalet Edelweiss is your ski trip destination with private massage rooms to unwind after a long day of skiing, a private nightclub, and numerous other amenities to keep you occupied.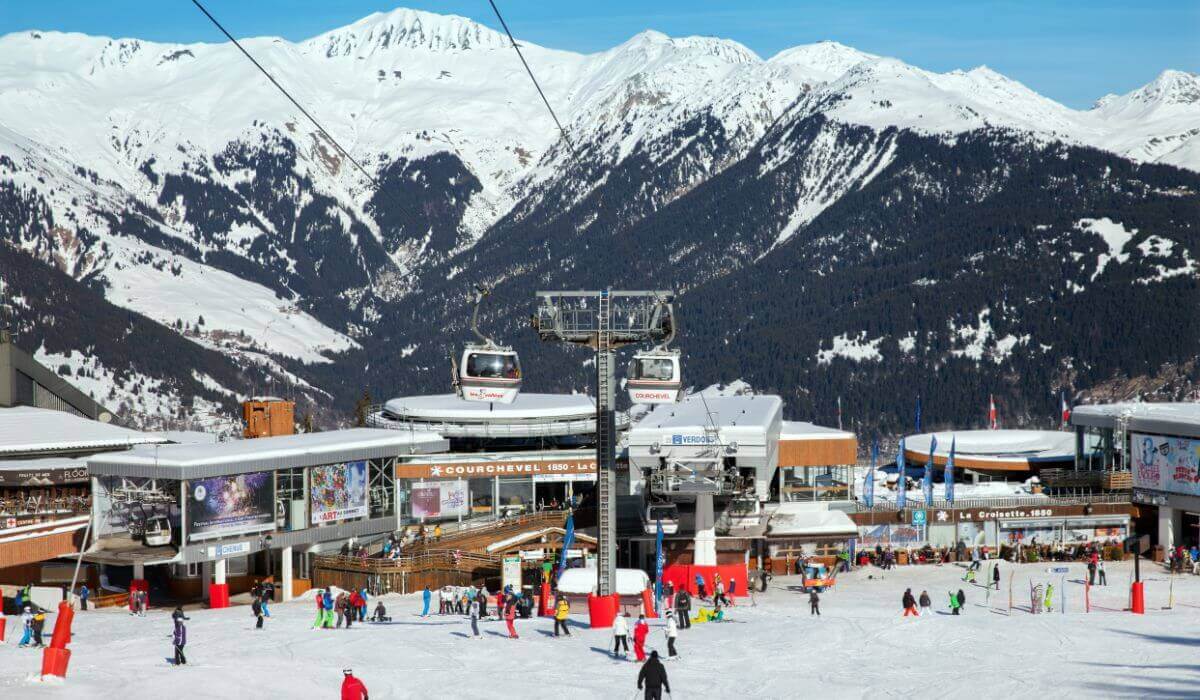 5 Top-Rated Ski Resorts in the world, 2022
1- Chamonix, France
Chamonix is one of France's well-known and popular ski towns due to its connection with Mont Blanc, the first Winter Olympics, and the height differences of the pistes. The tallest mountain in Europe guarantees Chamonix some of the greatest and longest-lasting snowy weather in the Alps.
The snow falls and remains on some of the most challenging terrain parks for skiers worldwide. The ski region of Les Gets connects to Morzine and Portes Du Soleil. The Les Gets region features a great ski area with excellent beginner and advancing intermediate slopes. So, you can also consider options for the ski transfers Les Gets.
Chamonix comprises numerous distinct regions. Grands Montets' height range starts from 1,235 meters and ends at 3,300 meters. It makes her the world's highest height differential ski place.
Chamonix is one of the closest ski resorts to Geneva Airport, so you can add to one of the best ski resorts near airports in Europe.
2- Morzine and Avoriaz in Portes du Soleil, France
Using a single region-wide ski pass, you can ski across the border between France and Switzerland on the interconnected lifts and slopes of a dozen ski resorts! There are 660 kilometers of terrain served by 197 lifts that you can enjoy.
There are five resorts in Switzerland and seven in France. Morzine and the neighboring Avoriaz are excellent destinations for recreational skiers on the French side.
An equal number of Morzine's trails are labeled as beginner, while the remaining 52 are intermediate and advanced, so they are for each taste. At Avoriaz, there are five terrain parks and a super-pipe for snowboarders, two of which are intended for children.
3- St. Anton, Austria
St. Anton is almost a legend for most skiers. The reason is that it is where the first ski club in the Alps was founded. Its 280 kilometers of terrain go up to 2,800 meters.
The ski place is considered unsuitable for beginners or even most intermediates for the challenging pistes in the entire Alps.
As one of the snowiest resorts in the Alps, off-piste skiing is excellent. For the most amazing experiences, find a guide and go to see the breathtaking views surrounding Sonnenkopf.
The regional Arlberg lift pass provides access to 340 kilometers of slopes and pistes. Two of them are Lech and Zürs and are also suitable for beginner and intermediate skiers.
Some of the slopes in these resorts are also linked here by the Flexenbahn, which requires another lift pass. For arriving at St. Anton, Innsbruck Airport is the closest option. AT provides ski transfers to Austria with comfortable vehicles.
4- Cortina D'Ampezzo, Italy
The Cinque Torri's five rugged peaks compose Cortina D'Ampezzo, one of Italy's most premium ski resorts, with the most breathtaking scenery of any Italian ski resort. Before hosting the 1956 Winter Olympics, Cortina was known among passionate skiers. Yet, it became a weekend getaway among the winter elite.
The town is still distinctly luxurious, but skiing here is surprisingly affordable. Primarily due to the Dolomiti Superski Pass. This pass provides access to the lifts and trails of several resorts, most interconnected to provide almost 400 kilometers of ski pistes.
This entire region is also a UNESCO World Heritage Site. For the ski transfers in Italy, Venice Marco Polo Airport is the closest and takes up to 3 hours.
5- Zermatt, Switzerland
Zermatt, widely recognized as one of the top ski resorts in Europe, is the epitome of a Swiss skiing vacation. Due to its attractive, car-free alleys and the magnificent view of the Matterhorn, the settlement is picturesque and tranquil.
The snowfall is ample, and the three ski zones are of the highest caliber. In addition, there are over 50 on-mountain restaurants and the highest cable car in the Alps to keep you engaged while you're not on the slopes.
Airporttransfer.com is the best ski transfer company for your travel ! You can go to ski resorts with short transfers via AT !
FREQUENTLY ASKED QUESTIONS ABOUT SKI TRANSFER
AirportTransfer.com also added a private ski transfer option to its private airport transfer services, with its ski transfer service becoming increasingly popular with each passing day.
Here are the frequently asked questions about AT's unique ski transfer service!