Airport Water Taxi Transfer
We know that you want to avoid any problems while traveling. Especially if you are an airport passenger, you want everything to be perfect, easy, fast, and comfortable.
With the best quality and most durable sea taxis, you can experience a transfer from the airport (or the nearest) port to your destination.
The airport water taxi transfer option is a unique means of transportation for tourists and passengers to see a city's beauties or reach their destination. What is a private airport water taxi called? It is a sea vehicle that provides passenger transportation services. It is also known as a water taxi. These vehicles are generally used to get from airport to destination (or destination to the airport) in suitable metropolitan areas.
Although we have yet to become familiar with this transportation system, private airport water taxis are becoming increasingly popular in cities close to rivers, seas, or oceans.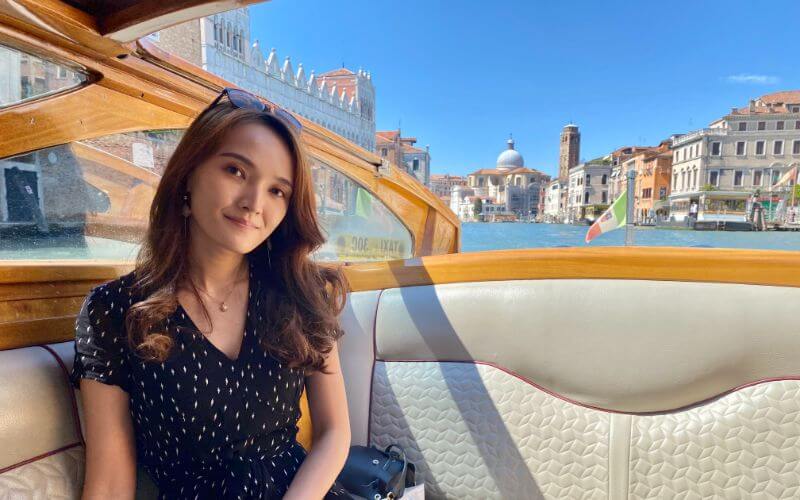 Why choose a Water Taxi on AirportTransfer.com?
AirportTransfer.com is a marketplace specializing in private airport transfer services. However, you should know that AirportTransfer.com is not a marketplace limited to land transfers only! Private airport water taxi service is one of the services it specializes in.
Don't miss your flight or be late for your hotel by waiting for slow ferries. So what can you do about it? You can transfer to your hotel or your destination by taking the water taxis of airporttransfer.com in front of the airport. Moreover, you can make all your reservations online and securely.
AirportTransfer.com Offers and Privileges
• ONLINE BOOKING
• SECURE PAYMENT PORTALS (Credit cards, Transferwise, Paypal)
• HIGH SECURITY AND MAINTAINED WATER TAXI
• PROFESSIONAL, ENGLISH SPEAKING, GOOD DRIVERS
• QUALIFIED STAFF
• COMPARATIVE PRICES - BEST RATES
• EXTRA SERVICE OPTIONS
• WELCOME SERVICE AT THE BOARDING POINT
• A FAST, SAFE, COMFORTABLE, PEACEFUL JOURNEY
• NO HIDDEN FEES
• FREE CANCELLATION UP TO 48 HOURS
• %100 REFUNDABLE
• BOOKING FAMILY OR YOURSELF
You can enter your pickup and drop-off location here to book a private airport water taxi. Do not hesitate to contact us via Whatsapp for more information!
Where are Airport Water Taxis Popular?
You must admit that you cannot get the airport water taxi service anywhere. For this, you need to know the suitable locations. Even as you read this article right now, you may be guessing. Yes, you are right. The first thing that comes to mind is always Venice. So, is the water taxi reservation only made for Marco Polo Airport?
Of course not. Here are the locations around the world where you can get Private airport water taxi service (and, of course, book via airporttransfer.com)!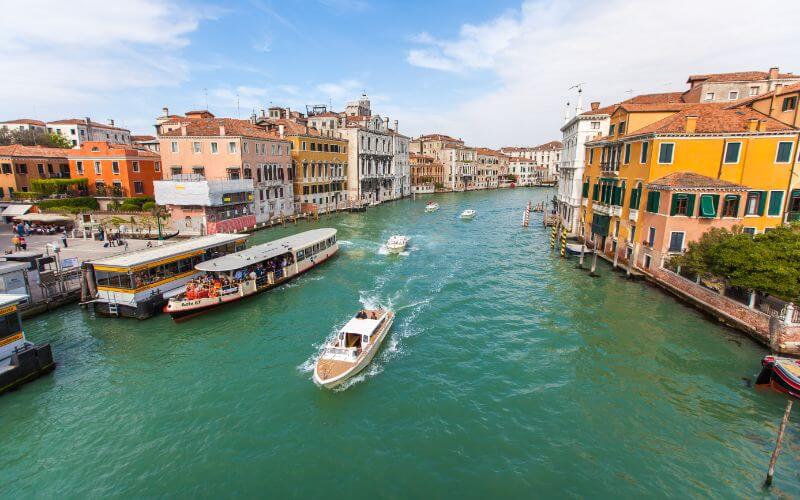 Airport Water Taxi in Venice / Marco Polo Airport
Venice... A city like a fairy tale. First of all, Venice is a water city, so its transportation system also depends on waterways. If you ask me how I can reach my hotel by water taxi when I come to this city. The answer is here: Once you have determined your itinerary, arrange a private water taxi transfer to Venice via airporttransfer.com. This option is preferred as it will allow us to avoid queues. The best thing is this: When your transfer time comes, your private driver and taxi will already be waiting for you.
If you're ready to enjoy Venice from the sea on the go, book a water taxi now at airporttransfer.com!
The piers where you can take taxis are concentrated in the focal points of the city:
· S.Lucia train station,
The bus stop in Piazzale Roma
· Piazza San Marco
· Venice's main squares and transition zones
· Near leading museums
· Venice's Lido and islands
· In the most prestigious hotels.
For example, an example of a popular route for Venice airport water transfer: From Marco Polo Airport to St. Mark's Square (This is a delightful and preferred itinerary indeed!)
Water taxis provide fast connections from the city to Venice Marco Polo Airport, Veneto's main port of call. They are the destination for many foreign tourists who must reach the city later.
AirportTransfer.com is the best airport water taxi solution for those staying on the mainland or at Piazzale Roma, Venice bus station, or Santa Lucia train station and beyond in Venice! First, the convenience of getting off the plane and finding a taxi waiting for you just outside the arrivals area where you can load your luggage!
Using a water taxi in Venice will provide private transportation that will get you exactly where you need to go. Your options are always as follows:
The routes used by private water taxis are always the shortest to get you to your destination. With Airporttransfer.com's water taxi service to the airport, you will be free from the hustle and bustle of crowded public transport in Venice any time of the year.
In addition, it will be possible to go along the magnificent Grand Canal waterway, which allows you to see many creative landmarks, such as the Peggy Guggenheim Museum and the Rialto Bridge.
Service rates for an airport water taxi at Venice airport or other routes vary depending on the service offered, the quality and comfort of the boat used, whether or not luggage is loaded.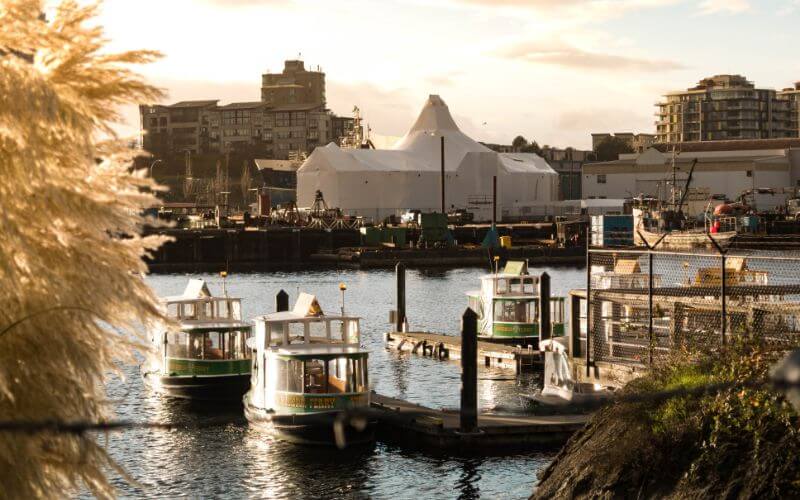 Airport Water Taxi in Mumbai / Chhatrapati Shivaji Maharaj Airport
This city of seven islands off the west coast of India is home to breathtaking historical sites, famous landmarks, a rich cultural heritage and more.
There are so many beautiful places to explore. Mumbai Airport passengers can reach their destination in a fun, comfortable, safe, and exciting way with AirportTransfer.com's private airport water taxis. This unique service of AT establishes a link between the twin cities Mumbai and Navi Mumbai.
Good to know: To or from Mumbai Airport, You can take private airport water taxis to Elephant, JNPT, Belapur, Nerul, Vashi, and Rewas.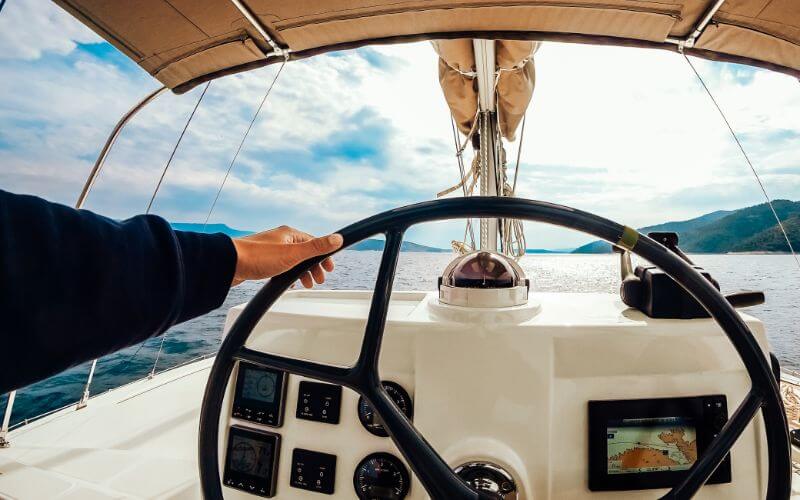 Airport Water Taxi in Miami / Ft. Lauderdale
Due to its many picturesque canals, Ft. Lauderdale is called the "Venice of America." Using a boat is one of the best methods to see the city. It's not simply a boat journey when you use a water taxi.
In addition to the numerous stations along the beach in the east, there are stops between Shooters Waterfront in the north and Esplanade Park on The New River in the west.
Using a private airport water cab is valuable and fun to get around. On the way by water, you pass the mansions of Hollywood stars, the sets of hit movies and series, and stumble upon super-yachts. Miami Water Taxi service connects Miami's most popular neighborhoods of South Beach, Key Biscayne, Coconut Grove, and Fisher Island.
With airporttransfer.com, you will have a truly unique experience as you travel along historic Biscayne Bay, giving its passengers stunning views of Miami not available from taxi or other land transportation. If you want to go by water from Miami Airport to your hotel or a gorgeous beach, book an airport water taxi at AirportTransfer.com now! Sounds intriguing. Enjoy a hassle-free airport transfer while watching this dreamy city and its highlights in comfort and safety.
Here are a few routes you can take with private airport water taxis from Fort Lauderdale Miami Airport:
• Taste delicious seafood by AT's private water taxi from Fort Lauderdale Airport to 15th Street Fisheries.
• You can take an AT water taxi from Fort Lauderdale Airport to the famous and highly-rated Margaritaville Hollywood Beach Resort.
• From Fort Lauderdale Airport, you can take an AT water taxi to reach East Las Olas Boulevard, a major east-west street running from SW 1st Avenue in the Central Business District to Florida State Road A1A in Fort Lauderdale Beach.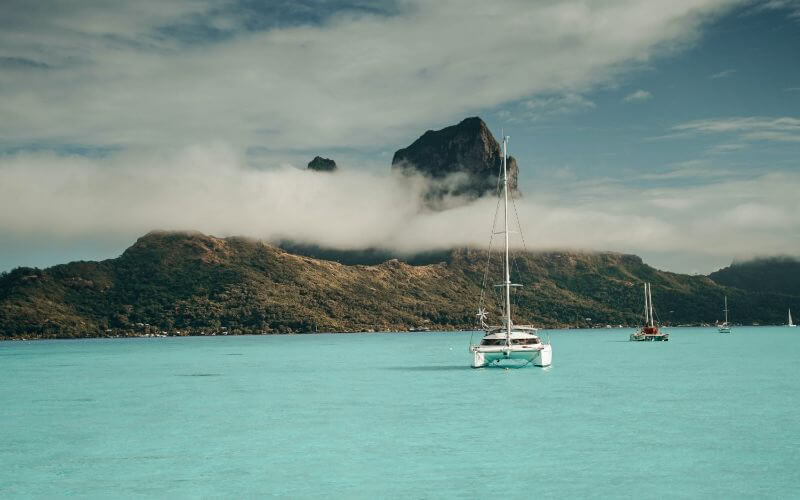 Airport Water Taxi in Bora Bora / Motu Mute Airport (BOB
If you visit the Bora Bora Islands, you can take private water taxis from the airport to popular destinations. Motu Mute Airport (BOB) is convenient to use water taxis due to its location.
In particular, from BOB airport, It is possible to reach Viatepee, Matira Beach and hotels in the region by booking a private water taxi through AirportTransfer.com.
You can reach your location quickly by using our water taxi service to save time when you are stuck in the bridge traffic or if the only transportation method to your hotel is via water passenger. Airporttransfer.com provides private water taxi transfer services at all possible airports worldwide.
FREQUENTLY ASKED QUESTIONS ABOUT AIRPORT WATER TAXI TRANSFERS