How do I get from Paphos Airport to Paphos?
Transferring from the airports is a matter for passengers. Travelers who reach the airport by private car can use Paphos Airport parking lots.
Travelers, knowing that public transportation takes a lot of time, want to learn about taxi options. Can you get a taxi from Paphos Airport? How much is a taxi from Paphos Airport?
Well, yes of course Paphos Airport transfers can be done by Paphos Airport taxi transfers or Paphos Airport car hire service but these are expensive ways of transportation as in every airport. As Paphos Airport taxi price is not fixed, travelers can experience inconvenience in the very first hour of their visit to Cyprus.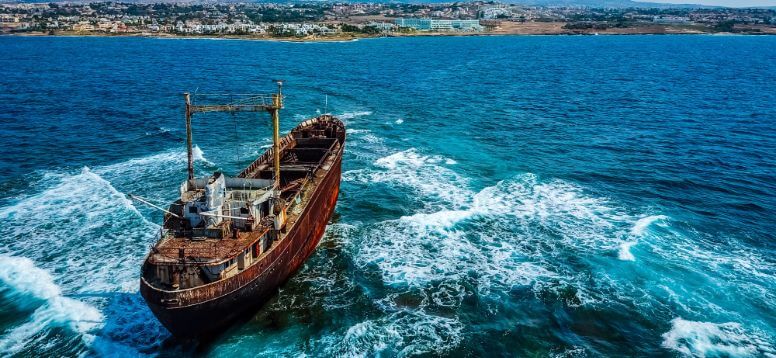 Bus Transport
There are Paphos Airport bus lines operating from Paphos International Airport to Paphos city center and surrounding areas. Additionally, you can also find two-way trips for Karavella and Polis. Buses such as Paphos Airport Shuttle to Limassol, to Nicosia and to Larnaca Airport are also available. You can buy tickets online or directly from the driver. However, the times of the Paphos Airport shuttle transfers change from time to time. Travel time from the airport to Limassol is approximately 45 minutes.
Line 612 – From PFO to Kato, the journey time to Paphos Central Bus Station is approximately 30 minutes.
Line 613 – Travel time to PFO Karavella Bus Station is approximately 40 minutes.
Line 649 – From PFO Polis to Chrysochou (North coast of Cyprus), travel time is approximately 70 minutes.
⭐ Maybe you are interested: The Most Exotic Places to Visit in the World
Paphos International Airport Private Taxi Transfer
When you come to Paphos, the gem of Western Cyprus, if you want to go to your accommodation center without wasting time, forget about taking the bus or taxi service from Paphos, transfer from Paphos Airport immediately! Paphos has been recognized as a natural and cultural treasure in the UNESCO world heritage list. If you are planning a wonderful holiday in this paradise place, you should not waste time at the airport! Enjoy the comfortable and hygienic airport transfers service of airporttransfer.com!
You can get high quality airport transfer services safely and quickly with the best vehicles and courteous drivers. airporttransfer.com is a global marketplace working with the best road transport providers in Cyprus.
- Polite and experienced local drivers
- Disinfected hygienic means
- Additional service options (red carpet, bicycle car rack, pet-friendly, elderly assistance)
- End-to-end transfer service
- Wide choice of vehicles
– Free 48-hour cancellations
- 100% refund on all your reservations
☎️ With airporttransfer.com, booking your Paphos Airport transfer reservation is safe and hassle-free. Also, you can contact us on Whatsapp 24 hours for your all questions and suggestions.