Do you like exotic places? Palm trees, tropical fruits, long beaches, turtles and more… Traveling to these paradise places reminiscent of fantasy movies is a joy. No matter where you are in the world, you can find exotic travel destinations on four different continents.
Ski holidays, museum trips and luxury resorts are of course beautiful. However, there are also tropical locations among the destinations that will make you feel much better in every sense. Exotic destinations are not only found near the equator line. For example, you live in Europe. You can swim on the white sandy beaches. So where are these? Calm down, we're talking!
Most Exotic Places in Asia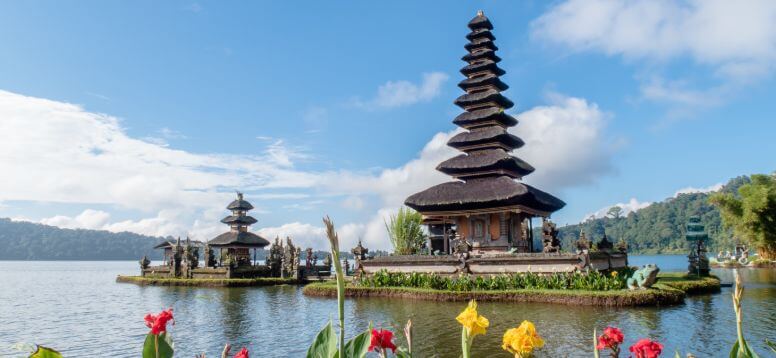 Especially the island countries in South Asia are exotic paradises in every way. So, where should people who are considering a holiday in a different atmosphere go? Here are the most exotic cities of Asia!
Bali, Indonesia
Bali is a region famous for its exotic weather. It attracts tourists from all over the world due to its popular beaches, colorful nightlife, fairy-tale landscapes and exotic infinity pools. Bali is a great option, especially for those who love luxury exotic vacations. In Bali, which has increased its popularity with its spa salons, you can also find fun travel tours where you can explore the environment. You can explore jungles, surf and visit ancient temples in Bali, which has the best accommodation in Asia.
💸 So how much money would you spend on an average Bali vacation? An average of $80 a day.
You should definitely eat in Bali:
Gado Gado- Indonesian Salad
Mie Goreng - Stir Fried Noodles
Pepes Ikan- Steamed Fish in Banana Leaf
El Nido, Palawan, Philippines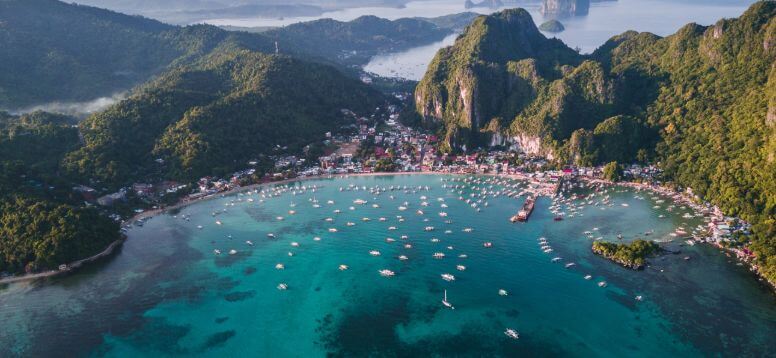 If you are looking for exotic places to travel in Asia, you should definitely add the Philippines to your list. This is truly an amazing place! Because there are marble cliffs and aquamarine lagoons where colorful fish swim. Especially if you like to take photos, your route should be the Philippines. How about a cascading waterfall? In El Nido, you will see ancient caves and mangrove forests alongside magnificent waterfalls. El Nido is great for warm weather activities. There is not much temperature difference throughout the year.
💸 So how much money would you spend on an average Philippines vacation? An average of $50 a day.
You should definitely eat in Philippines:
Chicken Inasal
halo halo
Crocodile Sisig
Lato Seaweed
Adams Peak, Sri Lanka
Covered with exotic forests, the historic Adams Peak is Sri Lanka's 2,243 meters high natural conical landmark. If you want to visit tropical places, this is a great attraction and a destination you should definitely explore. If you are not afraid of heights and you like adventure, you can climb here. Certainly not in a risky way! Travelers who want an affordable tropical vacation can visit many places in Sri Lanka for little cost. Looking down over Hike Man's Peak and the wonderful landscape of Sri Lanka you will feel like a giant in the middle of the clouds as it is low and full of evergreen trees. It's also a great option if you're looking for affordable exotic vacations. Sri Lanka has a tropical climate, so it experiences rainy and dry days in places.
💸 So how much money would you spend on an average Sri Lanka vacation? An average of $35 a day.
You should definitely eat in Sri Lanka:
Fish ambul thiyal
Kottu
Kukul mas curry
Parippu
Most Exotic Places in Africa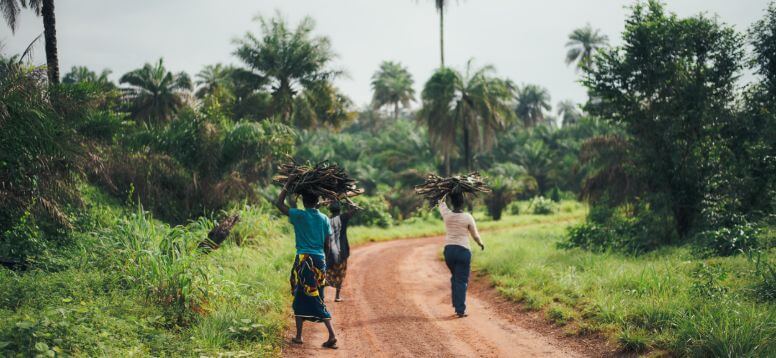 How do you define exotic destinations? Could there be lush green islands and huge banana trees in the middle of the sea? There are so many tropical locations in Africa that you will be enchanted from the moment you see it. For example, you can relax under the huge palm trees of Kenya and enjoy the nice breeze. Only this? Of course not. Here are some important destinations and some useful tips where you can enjoy an exotic holiday on the African continent!
Praslin Island, Seychelles
The Seychelles archipelago, each island of which is exotic, is a fascinating island country connected to the African continent. It is suitable for travel lovers who want to experience a tropical relaxation period with its unspoiled natural beauties, white and soft sandy beaches and colorful vegetation. You can visit the Vallée de Mai Nature Reserve and see the animals you watch in documentaries. With its warm, windy and mostly cloudy weather, Praslin Island offers the perfect climate for holidays in June and October. Seychelles hotel prices range from $45 to $900 per night.
💸 So how much money would you spend on an average Seychelles vacation? An average of $149 a day.
You should definitely eat in Seychelles:
Grilled Fish
Grilled Fish
Coconut Curry
Breadfruit
Belo Sur Mer, Madagascar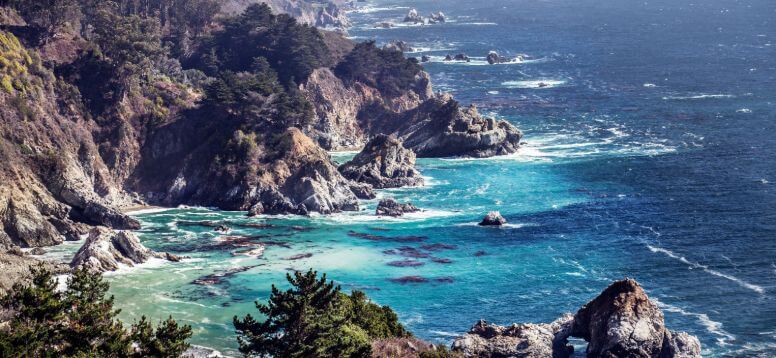 Madagascar is an exotic island that is the subject of cartoons and stands out with its wildlife. Home to the strangest animals in the entire world, Madagascar has wonderful beaches and forests.
Ranomafana National Park, Masoala National Park, Andasibe-Mantadia, Royal Hill of Ambohimanga, Ifaty and Avenue of the Baobabs are popular tourist destinations. However, in the almost unspoilt village of Belo Sur Mer, you can have a peaceful, quiet and exotic holiday with ocean views. Although it rains in all seasons, the weather is mostly muggy and hot.
💸 So how much money would you spend on an average Madagascar vacation? An average of $76 a day.
You should definitely eat in Madagascar:
Red Rice
Fresh coconut
Sakay
Lake Malawi, Malawi
With a length of 560 km, Lake Malawi is also a tropical destination. Because there are 1,300 different types of tropical fish here. Isn't it so exciting? Malawi is a great location for anyone interested in freshwater diving. By the way, this place has been recognized as the world's first freshwater park (Lake Malawi National Park) by UNESCO. If you want to explore this lake, you should definitely see Likoma Island. With its natural reserves, wonderful beaches, water sports activities and mild climate, Malawi is one of the exotic holiday destinations of the African continent.
💸 So how much money would you spend on an average Malawi vacation? An average of $62 a day.
You should definitely eat in Malawi:
Mopane Worms
Pineapple Sandwich
Ostrich Egg Omelette
Cow's Organ Soup
Most Exotic Places in America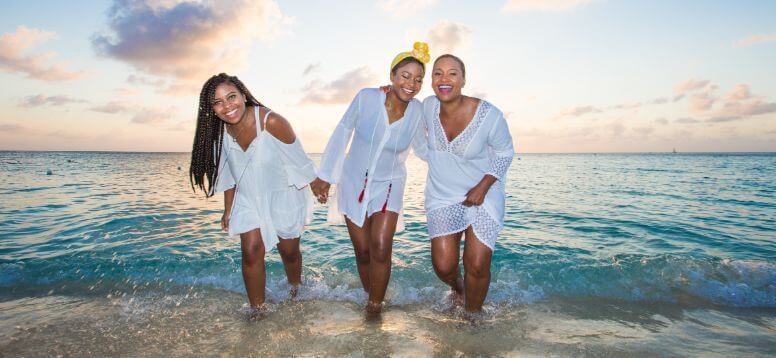 America is a fascinating place in every way, isn't it? Of course, there are places where you can have exotic vacations in this wonderful place. And more than enough! Here are the tropical travel destinations of USA territory!
Costa Rica
There are those who consider Costa Rica as America's #1 exotic vacation destination. Because this is a place full of adventure. Yes, you read it right. Costa Rica is a huge attraction. It offers you a completely different holiday with its wonderful beaches, dense rainforests and wildlife. Have you ever seen a jaguar? There are too many jaguars in Costa Rica. There are even active volcanoes here. If you are a little brave, you can take an exciting walk around it. This is a country close to the equator, so temperature variations are low. However, it has a rainy and temperate climate throughout the year.
💸 So how much money would you spend on an average Costa Rica vacation? An average of $76 a day.
You should definitely eat in Costa Rica:
casado
gallo pinto
Arroz con
chifrijo
chicharrones
Easter Island, Chile
We have a suggestion for you to have an exotic holiday in a mystical environment: Easter Island! You should add this island, which is hundreds of miles away from the Chilean coast, to your list of places to visit. You can discover Moai statues on Easter Island, which is a frequent destination for archaeologists with its volcanic formations and vicious horses. Don't forget to visit the huge crater of Rano Kau volcano located on Easter Island.
💸 So how much money would you spend on an average Easter Island vacation? An average of $73 a day.
You should definitely eat in Easter Island:
mahi-mahi, kana-kana in Haka Honu
caldillo de pescado in Tia Berta
El Yunque Rainforest, Puerto Rico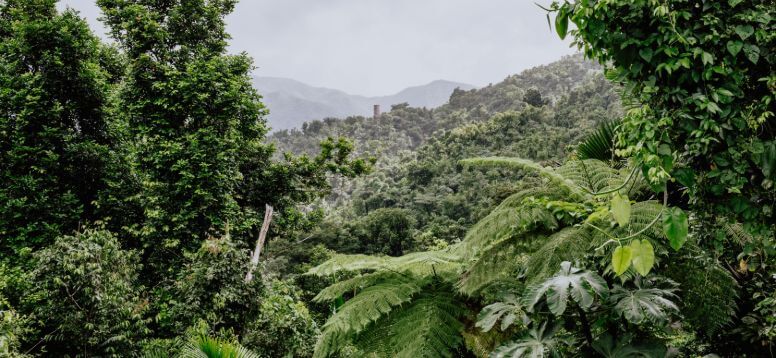 This place receives more than 2000 inches of precipitation per year. Therefore, it has huge tropical forests. You can see spotted tree frogs and discover exotic flora. Do not forget to swim in the natural mineral water pool. Wear comfortable and lightweight waterproof walking shoes and explore the area by touching bamboos and guava trees.
💸 So how much money would you spend on an average Puerto Rico vacation? An average of $174 a day.
You should definitely eat in Puerto Rico:
Gandules (pigeon peas)
Pasteles
Ensalada de Pulpo
Mofongo
Tembleque
Curacao
Think of it like the tropical version of the Netherlands. You can find everything tropical on this island in the Caribbean Sea. You can enjoy the sun on the golden beaches. You can relieve stress and feel the warm winds on your skin at the parties that last from night to morning. Curacao is warm and sunny throughout the year. Rain only falls towards the winter months. The highest altitude on the island is 375 meters. You can visit the Queen Emma Bridge, Kurá Hulanda Museum and beach nightclubs on the cliffs.
💸 So how much money would you spend on an average Curacao vacation? An average of $174 a day.
You should definitely eat in Curacao:
Keshi Yena
Bitterballen
Oliebollen
Funchi or Tutu
Stroopwafels
Most Exotic Places in Europe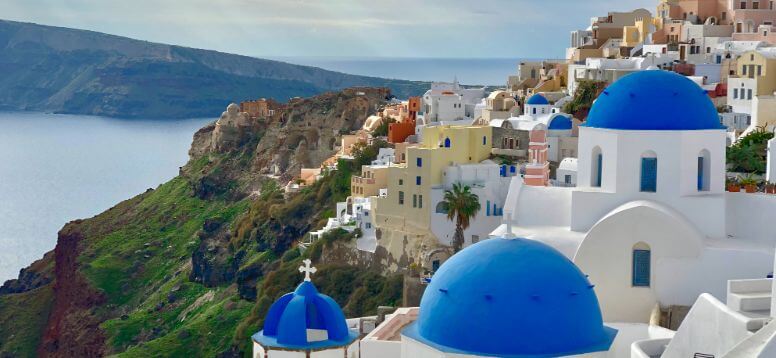 How about making your next European trip to an exotic place? What about south or north? It doesn't matter much. Because you have more than one option for a tropical getaway on the European continent. If you are wondering where to go on an exotic holiday in Europe, continue reading. Because our recommendations contain so many fantastic features!
Positano, Amalfi Coast, Italy
Positano, one of the most touristic regions of Italy, is also an extremely popular destination for foreigners who love exotic vacations. Located on the Amalfi Coast, Positano has an idyllic beach. The oldest church in the region, Madonna di Positano, is a symbol of the 13th century. By coming here, you can take a pleasant walk in the picturesque harbor and shop at the local shops along the beach. The most favorable months for holidays are between April and September. You should add Grotta dello Smeraldo, Spiaggia del Fornillo, Spiaggia Grande and Monte Faito points to your route.
💸 So how much money would you spend on an average Positano vacation? An average of $203 a day.
You should definitely eat in Positano:
Soppressata di Ricigliano
Marrone di Roccadaspide
Barilotto
Caciocavallo dell'emigrante
Cliffs of Moher: Munster, Ireland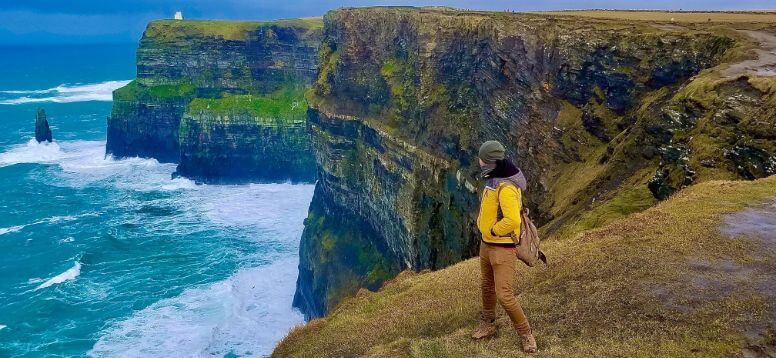 Located in Munster, one of the four historical cities of the country, the Cliffs of Moher will truly give you a tremendous memory. Explore the majestic landscapes of Connemara's Galway Bay, Aran Islands and Maum Turk hills while enjoying an exotic vacation at a location in County Clare, Ireland. The most popular months of the region, which you can easily reach from Dublin, are between October-December or January-April. Harry Potter fans in particular have a place they'll recognize right away! The cliffs of Moher (the cave where Voldemort hid his horcruxes) are about 14 km long. The cliffs are a majestic natural beauty filled with cliffs and exotic plants.
💸 So how much money would you spend on an average Munster vacation? An average of $124 a day.
You should definitely eat in Munster:
soda bread
shellfish
Irish stew
Colcannon and champ
boxty
Aberdeenshire, Scotland
This place is literally described as "the flower of Scotland". Located in eastern Scotland, Aberdeenshire will truly transport you to another land with its magnificent castles, lush forests, huge ski resorts and delicious local cuisine. You can come to the region with a private transfer from Aberdeen International Airport. Duthie Park, Balmedie Beach, Dolphin Spotting in Aberdeen Harbor, Hackley Bay and Forvie Nature Reserve are must-sees.
💸 So how much money would you spend on an average Aberdeenshire vacation? An average of $128 a day.
You should definitely eat in Aberdeenshire:
Aberdeen Rowie
Cullen Skink
Sheep's Head Broth
Lorne Sausage

The Ultimate Exotic Vacation Packing List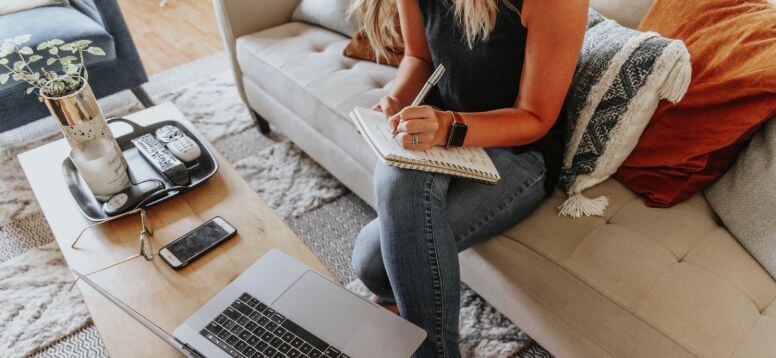 If you're going on a tropical vacation, there are some things you need to know. You have to adapt to the needs of exotic regions with their air and nature. For example, what do you know about exotic resorts? This question covers the list you need rather than travel routes. So, what should be on the exotic vacation list? Below we have simply provided the item by item!
Beach Bag
Waterproof bag
Underwater Camera
Water Bottle with Built-in Filter
Reef Safe Sunscreen
Foldable Sun Hat
Portable Charger
Universal Adapter
Beach Cover
Documents
Cash
Compression Bags
Waterproof Speaker
Insect Tapes
Sunscreen
Polarized Sunglasses
Travel Pillow
You might be interested