Public Transportation - Maastricht Aachen (MST) Airport
The airport is accessible by different means of transportation, including public transportation. Travelers who prefer public transportation from Maastricht airport have several options, including bus service, taxi, car rental and private airport transfers.
Bus Service
To reach Maastricht Aachen Airport MST by public transportation, take a bus as no trains stop directly. A public bus service connects the airport with Maastricht and other Dutch train stations.
Bus Service to Sittard and Maastricht
Bus line 30 connects Maastricht Aachen Airport with the railway stations of Sittard and Maastricht, with a bus stop conveniently located near the terminal building. Travel time to Maastricht train station is around 30 minutes, and to Sittard is around 43 minutes.
For travelers looking to reach cities such as Eindhoven, Nijmegen, or Arnhem, it is better to travel through Maastricht Sittard as a transit point due to its more northern location. (This means that you'll have to transfer from one mode of transportation to another, which can be inconvenient and time-consuming.)
Bus line 30 operates twice an hour on weekdays and once per hour on weekends for those looking for a transfer from Maastricht airport to Maastricht city center.
Bus Service to Aachen and Belgium
There are two options to get to Aachen from Maastricht city,
Option one: bus 30 for 3 stops, change at Meerssens for a direct train to Aachen (1h10).
Option two: bus 30 to Maastricht station, transfer to bus 350 to Aachen (1h40).
Onward transportation is available from Maastricht to other cities in Belgium and Germany, with a 1-hour 20-minute bus 30 ride to Liege and train rides to Germany requiring a change in Heerlen.
Good to Know:
Private transfer offers a more flexible schedule, ensuring you arrive at your destination on time and without the stress of common issues like delays, cancellations, or overcrowding in public transportation.
Taxi
Taxis are available on demand at the front of the passenger terminal, in front of car park P1 to the right. Be mindful that local taxi drivers may overcharge you, especially if you need to familiarize yourself with how the taximeter works as a foreigner.
Good to Know:
Private transfers offer a fixed price for your trip, saving you from the hassle of negotiating with airport taxi drivers and ensuring that you're taken directly to your destination.
Private Airport Transfers - Maastricht Aachen (MST) Airport
Are you seeking a reliable and comfortable transportation option for your journey from Maastricht Airport MST? Look only as far as AirportTransfer.com's private Maastricht Airport transfers.
The airport car transfer service is designed to provide you with a stress-free and convenient travel experience.
Direct door-to-door taxi service ensures a comfortable and timely transfer to your destination in Maastricht without any stops or detours.
Transfers are available from any location in Maastricht, and airport pick-up services by experienced local drivers for a hassle-free arrival.
A free 48-hour cancellation policy and 100% refund guarantee give you flexibility and peace of mind.
Comfortable and hygienic vehicles, including SUVs, sedans, electric cars, luxury vehicles, and limousines.
Experienced drivers about the area, providing you with helpful tips and recommendations for your stay in Maastricht.
The airport chauffeur services provide an added level of luxury.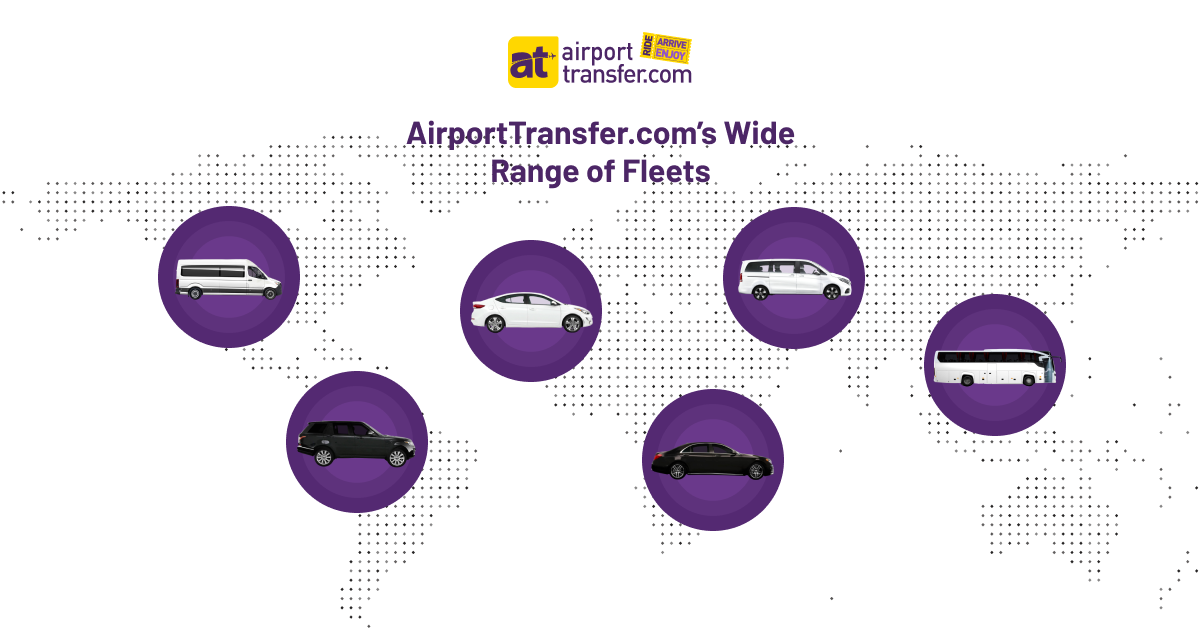 It is easy to book your taxi with us. Visit our website and enter your details, including your pick-up location and destination. You can easily book and pay online using our secure payment system.
Airporttransfer.com offers the safest, fastest, and most comfortable transfer from Maastricht Airport. Customers can receive 24/7 assistance from our professional customer care team via WhatsApp.
AirportTransfer.com: The Ultimate Destination for Reliable Airport Transfers
AirportTransfer.com provides reliable and professional airport transfers from Maastricht airport, prioritizing ensuring safe, fast, punctual, and comfortable journeys for customers to and from the airport.
We proudly serve the Maastricht Airport arrivals and look forward to providing you with a stress-free and enjoyable travel experience. Book your transfer with AirportTransfer.com today.
See what our customers say about our safe and punctual airport transfers.
The Best Maastricht Aachen (MST) Airport transfer reviews at airporttransfer.com!