The Biggest Airline Companies that Offer Flights from/to Miyazaki Airport
There are several airline companies that runs operations at Miyazaki Airport
The Most Popular Destinations from/to Miyazaki Airport
While most airline companies that have flights to Miyazaki Japan Airport have Asian origins, the most common destinations from/to the airport are also in Japan, South Korea, and China. The most preferred cities are Tokyo–Haneda Airport, Taipei–Taoyuan, Seoul–Incheon, Kagoshima Airport, Fukuoka, Osaka–Itami, Tokyo–Narita, Osaka–Kansai, Nagoya–Centrair, Naha, Hong Kong, and Osaka–Itami.
Related Blog: What to Do in Japan For 1 Week?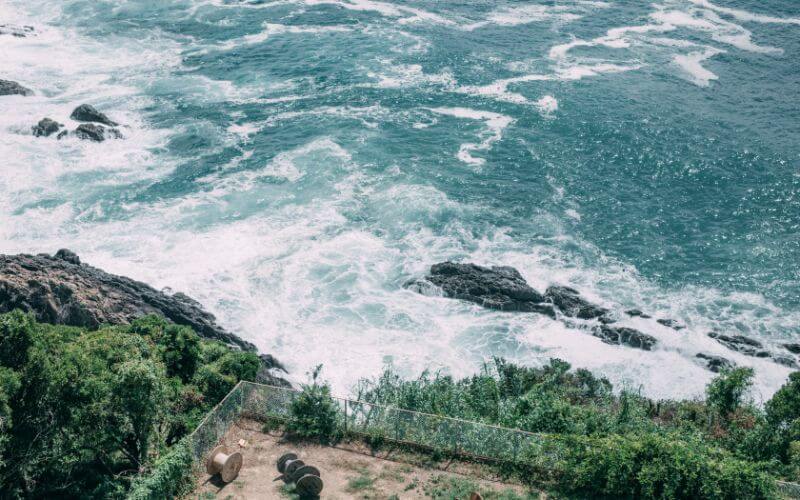 The Services that Air Passengers Could Find at the Airport
The airport has 2 different floors. While Travellers can find the arrival lobby and some parts of the departure lobby counters on the first floor, the rest of the departure lobby is located on the second floor.
1- Accessibility for all sorts of travellers
It is possible to find stairs, escalators, and elevators both on the first and second floors. Moreover, while restrooms are located in the departure area, arrival area, and waiting points, passengers can find wheelchair-accessible lavatories in each location as well. Multi-purpose lavatories and nursing rooms are suitable for taking care of babies and kids.
2- An Ideal Place to Wait for The Departure Time
All passengers are able to sit and relax on the seats which are located in the different parts of the airport. However, it is also possible to choose ANA Lounge Service while waiting for the departure time of your flight. Passengers can enjoy themselves with ANA Lounge Service by paying JPY 3,000 per person since payment is only available with Japanese yen in cash.
Moreover, kids younger than 3 years are free from charge. Therefore, this place is especially convenient for travellers with toddlers and infants! 😊 By getting in contact with the Lounge Service's customer service, passengers could book a place for themselves. By doing so, you can be sure that a relaxing atmosphere will be waiting for you.
Furthermore, Lounge Oyodo, Bougain Lounge Hinata, Relax Garden Cocothai, Reception rooms, and lastly, BusinessRoom Heaven Iwato are also great choices to relax.
Lastly, coin-operated lockers are a great option in terms of putting your personal belongings in a safe place while waiting for the departure time. By putting your stuff in these safe lockers, you can walk around the airport without carrying heavy luggage.
3- Ways to Save Your Time at the Airport
While passengers could drop their luggage at the departure counters, you can also drop off your belongings yourself! A number of ANA Baggage Drop Centers, aka self-service baggage drop machines, could be found in the airport. Using these user-friendly baggage drop machines, you would not need to wait in a queue! 😊
4- Wi-Fi Service
Airline customers can find unlimited Wi-Fi access in every part of the airport. Bu having this access, you can get in touch with your friends and family and enjoy yourself while waiting for your departure time.
5- Food and Beverage Stores and Restaurants in the Airport
7-Eleven Miyazaki Bougainvillea Airport Store, Sun Sun Market, IFConcession Stand, Duty-free shop, Hyugaya Store, MooBooCock, Ana Festa, Wing East, Wing West, Blue Sky, Miyazaki Ramen Hibiki, Drink stand PALM, Cafe CANNA, Restaurant COSMOS, Omotenashi Yumakagure, Watatsumi Sushi Restaurant, and Soba dokoro Haginochaya are great places to find food and drinks in the airport.
6- Financial-Related Services
Currency exchange points, cash services, and ATMs can be found on the first and second floors.
7- Tourist Information Desk
All tourists can visit the tourist information desk to get more travel information. This helpline can give a travel guide if needed. Moreover, it is possible to have more knowledge regarding flight tickets. You can find the desk on the departure floor.
Related Blog: Japanese Food and Drink Culture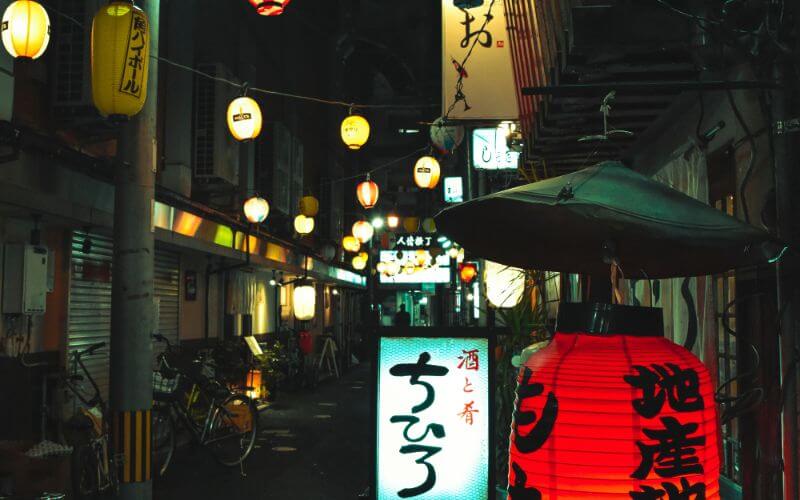 Private Airport Transfer Service to Discover Around Miyazaki
Private airport transfer services, such as AirportTransfer.com, provide the most convenient driving experience to their customers! By choosing a high-quality meet & greet service, you can be sure that a smooth travelling service will be waiting for you.
While any bus, train, or taxi company could not make you sure that regarding the language you would like to speak, you can choose your driver with the language you feel comfortable with. Moreover, AirporTransfer.com has a wide range of additional service options for its customers.
For instance, if you prefer talking in English, you can inform AirportTransfer.com about your preference. By doing so, a fluent English-speaking driver will host you. 😊
AirportTransfer.com offer the most reliable and secure meet & greet service in the world.
By choosing us, you can be sure there will be no surprises such as last-minute payments. AirportTransfer.com provides the fastest & cheapest service.
For instance, if you are planning to wander around Miyazaki by bicycle, you can inform the company regarding your plan.
By doing so, they can upload your car, and it would be possible to carry the bicycle car rock.
Likewise, if you are fond of skiing, you can inform the company about your preference in advance and hire a bigger car to put your ski equipment rack easily. 😊
AirportTransfer.com cares about accessibility for all of its customers.
For instance, if you are travelling with an older adult you know and feel assistance might come in handy, you can ask for elderly assistance.
Similarly, if you are planning to travel with your baby, you can ask for a baby seat. By doing so, you would know a safe trip for you, and your family would be waiting for you! 😊
AirportTransfer.com provides the best end-to-end transfer in the world, especially for pet owners! If you are a pet owner and would like to travel around Miyazaki with your buddy, you can choose AirportTransfer.com without any hesitation since it has a pet-friendly environment! 😊
AirportTransfer.com has the best private service globally. By choosing this service, you can be sure that you will be hosted by a hygienic car and a reliable driver
The customers are able to choose the online payment method. By doing so, you would not need to worry about your payment once you arrive at Miyazaki Airport.
Furthermore, if you cannot make your trip on time for some reason, you can even get a %100 refund of your payment!
The only thing you need to do is inform the company 48 hours before the scheduled time. This free 48-hour cancellation opportunity is available for all sorts of bookings.
By choosing this door-to-door transfer, you would have a high-quality meet & greet service regardless of the time of the day, unlike airport shuttle services.
If you have any questions regarding the payment, the booking system, or would like to inform the company about your preferences, there are numerous ways to get in contact with AirportTransfer.com. For instance, you can reach the company's 7/24 helpline on WhatsApp. 😊
AirportTransfer.com not only offers you a trip from the airport to the hotel you stay in but also provides different variations of trips you would like to! For instance, you can discover Tsurutomi Yashiki, Kamishiiba Dam, Obi Castle, Aoshima Shrine, and Takachiho Gorge easily.
Related Blog: 12 Things to Consider When Booking Airport Transfer Services
Passengers can visit the most touristic destinations with a joyful driving experience around Miyazaki, such as Sekinoo Falls, Amano-iwato Shrine, Miyazaki kotsu, Amano Yasugawara, and Takachiho Shrine with AirportTransfer.com. 😊 If you choose to use our airport transfer services, you can travel from the city to the airport at ease.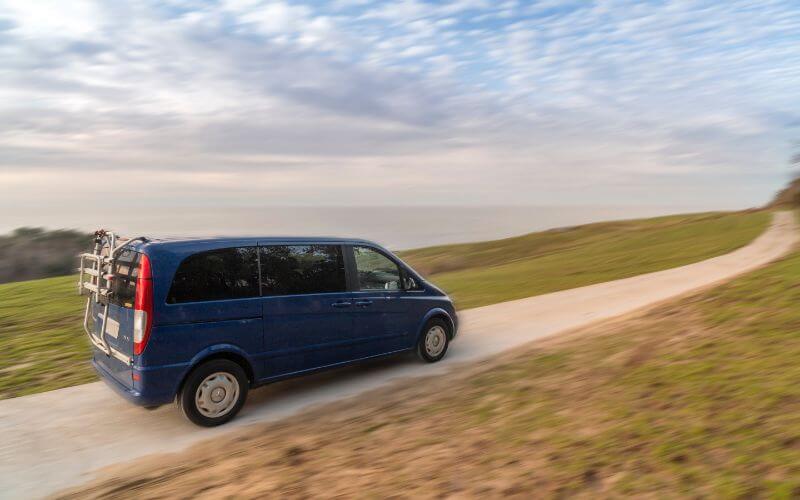 Public Transportation Options for Travellers
Since Miyazaki Airport is only 3.2 kilometers away from the city center, there are various transportation alternatives to reach the city center from the airport. While the most popular public transportation options are buses, air shuttle services, and trains, the most preferred private airport transfer alternatives are taxis, Miyazaki Airport car rental companies, and private transfer meet & greet services. Lastly, Miyazaki Airport transportation prices vary from one transportation type to another.
Bus Services and The Airport Shuttle
The most popular bus routes, aka airport shuttle options, are listed below.
From Miyazaki Station to Miyazaki Airport: It is possible to find an available bus from 06:30 am to 07:00 pm.
From Saito to Miyazaki Airport: This bus departs at 07:00 am and 05:09 pm.
From Nishi Miyakonojo to Miyazaki Airport Station: Arrived passengers can find an available bus starting from 08:00 am to 6:00 pm.
From Seagaia to Miyazaki Airport: Although this route works between 9:30 am to 4:40 pm, this bus does not depart frequently throughout the day.
From Miyazaki Airport to Nichinan (Obi): It is possible to find a bus starting from 08:54 to 4:00 pm.
From Kobayashi District to Miyazaki Airport: This route works between 08:00 am to 06:00 pm.
It should be noted that this airport shuttle service provides a different timetable on Saturdays, Sundays, and national holiday days. Moreover, some bus routes are not available during weekends or some of them only run on Wednesdays and Saturdays.
If your arrival time exceeds the last bus departure or your arrival day does not fit with the bus route, you may need to consider other transportation options.
Train Routes from the Airport
The train service is another public transportation service for arrived passengers. It is possible to go from the airport to other parts of the country. To be more specific, the Japan Railway train routes cover areas from Miyazaki Airport to Nobeoka and Oita districts.
While blue lines such as 11 Nobeoka, 50 Southern Miyazaki, 35 Miyazaki, and 51 Takanabe refer to the local train, red lines refer to the limited express train. The most popular red lines are HYUU number 2, number 4, number 6, number 8, number 10, number 12, number 14, number 18, and number 20.
Moreover, there is also a train line, especially for sightseeing. This train only departs on Saturday and works with a reservation system. The sightseeing train is called 36 PURASU 3, Beppu.
Airport Taxi from Airport to Various Places
Arrived passengers are able to choose an airport taxi to reach their destination. Taxi companies could be found at the entrance of Miyazaki Bougainvillea Airport.
However, passengers should note that it might be difficult to find an available taxi during peak times, such as the holiday season. Therefore, passengers might need to consider other airport transportation options in these times.
Tourists may be required to pay different amounts of money for the Miyazaki airport taxi prices if they hire a taxi during the daytime or nighttime. Lastly, it cannot be predicted if the taxi driver is a fluent English speaker.
Car Rental Companies
Renting a car at the airport might be another convenient option to travel around the city. Moreover, passengers can hire a car in the city center. But in this case, they need to find a different transportation to arrive downtown from the airport. It should be noted that it might get more difficult to find an available car during busy times.
Therefore, air passengers could consider an online booking or a reservation by call before arriving at Miyazaki Bougainvillea Airport. All sorts of passengers are eligible to use parking spaces for free for up to 2 hours! 😊 However, just like airport taxis, car rentals may not have fluent English-speaking staff.