Public Transports to Kansai International Airport KIX
Osaka Kansai Airport transportation can be done by airport shuttle bus service, train, private car, ferry, car rentals or other shuttles like the shared ride or taxi. There are services such as the Yasaka taxi for Kansai Airport shuttle transfers.
How much does it cost from Kansai Airport to Osaka? Well, it depends on which vehicle you prefer for transportation, there are both free and costly ways to transfer from the airport. But if you ask; how much is a taxi from Osaka Airport to the city? We can say that it is expensive! You can take a train or taxi or book a private airport transfer from Hiroshima to Kansai Airport.
Good to know: The best choice to travel between Kansai Airport to Haneda Airport and Kansai Airport to Narita International Airport is the flight. The distance between these two routes on the highway is very far.
By rail
You can access the Nankai Line and JR Line at Kansai International Airport. Connections to other railway lines and stops are provided through these lines. You can access central stations such as Maibara, Kyoto, Shin-Osaka, Kyobashi, Tennoji, Namba, Sakai, Hineno, Izumisano and Wakayama.
By bus
There are bus stop locations numbered 1 to 12 on Terminal 1 at the 1F International Kansai Airport Arrivals Floor. From these stops, the Itami Airport bus line, Osaka city center line, Kanagawa to Osaka bus line, Hyogo, Nara, Kyoto, Wakayama, Nagoya to Kansai Airport bus line, and more destinations can be reached.
There are bus stops numbered 0 to 10 in Terminal 2. There is also a bus stop at Terminal 1 to the same destinations.
Other
Are airport transfers free? There is a free Kansai Airport shuttle bus from Terminal 2 to Aeroplaza. There is also a high-speed ferry connecting Kansai Airport to Kobe Airport in half an hour.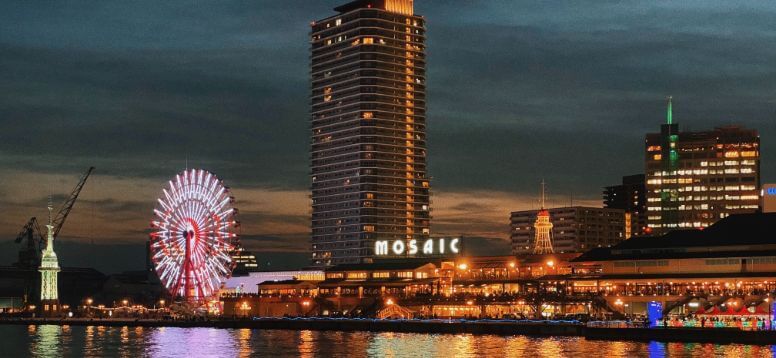 Private Airport Transfer to Kansai
The fastest, safest, and cheapest way to get to and from Kansai International Airport is the journey you will make with airporttransfer.com's contracted airport transfer companies. Find the best private airport transfer providers for Osaka International Airport transfer, from Kansai to different regions or even Itami Airport limousine bus service in just a few clicks.
What do you need for your Kansai Airport transfers? If you are a group, we have minivan solutions for you. Do you carry a bicycle with you? Let's solve your problem with a special roof rack. Want to lessen the effects of jetlag with a limited express luxury trip? Then take a look at our executive vehicles for Kansai Airport pickup service by professional local drivers who will greet you at the airport and provide the best transfer service.
Enjoy hassle-free transportation with a 100% refund guarantee. Book a private transfer for your next trip right now! You can contact airporttransfer.com 24/7 on Whatsapp hotline for detailed information and questions!